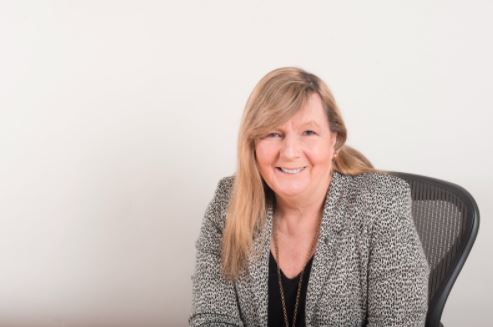 When I was small, I was a sickly child.  It was pre-computer days, and toys were limited, but books provided the best possible escape for a child stuck in bed a proportion of the time.   I read eclectically but broadly from an early age and dreamt of being a writer or become an author when I grew up now.
By my teens, this had morphed into a plan to study journalism. Still, a combination of my own disinclination to apply myself in any way and an era where girls didn't usually go on to university meant the dreams faded.  The secretarial course I almost inevitably went to instead lasted a couple of weeks till I walked out.  I topped it up with an audio typing course instead.
Small surprise that the suitable secretarial position in a PR and advertising company ended in getting the sack.  I was appalling at the job.  My typing was highly inaccurate, and I was highly disinterested, culminating in muddling an internal memo about a client to the client.  The only surprising part of it was they were quite nice about it.  Surprisingly, I had also soaked up the vague principles of PR, which proved extremely useful.
I wisely stuck to temporary jobs after that, still not much loved by anyone I worked for.  I was often put into sales jobs, where I fared better than the secretarial side.  Again, that experience has stook my in brilliant stead throughout my life.  I would highly recommend plenty of varied experience and definitely including sales in there.  It helps you in so many ways.  Whatever you do in life, you will have to sell an idea to someone sooner or later.
By chance, I picked up a job helping a book researcher find pictures for books.  Not only was the work more interesting, but the fact she worked from home and would be slopping around, often suffering the effects of the night before when I arrived, yet still have interesting work, really appealed to me.  From that moment on, the temp jobs changed to freelancing, selling wine, selling sandwiches round offices, having a catering business for a little while – still focusing on avoiding getting a job.  They also added experience, resilience, and adaptability, for which I will be forever grateful.
Later on, when I ended up a single mother with two small children to support, all of these came in incredibly useful.  I used the telephone selling experience to set up a small business dealing in furniture between local suppliers and interior designers.  All sales still, but sales I could do while looking after the children.
Having children is absolutely the best motivation.  I didn't love selling furniture.  I didn't really love designing furniture, which I ended up being quite successful at.  But I did love providing for my children.
To cut a 20-year story short, I ended up building that tiny sales operation to a multi-million-pound turnover business.  I was absolutely driven for the early years, determined to grow it to provide the best I could for them.  It all goes to prove what you can do, without any education to speak of, without any training either.  
The second half of the time, without that motivation, I burnt out.  Oddly, I did try and fight what was happening by starting to learn (at long last) from high powered entrepreneurial courses.  I loved that aspect.  But I was still miserable at work.  With the children gone, the point had gone too.
I found an outlet for what was an extremely miserable time.  By chance, I saw a digital publication called Real Business advertising for a couple of people to write about what their life running a business was really like.  I had done little writing since before I had the children, but I applied, and to my delight, they started to take my articles.  I had two or three hours a week writing, which was my utter joy, my total escapism.  I honestly think it kept me going during those dark years.
When finally I decided to throw the proverbial worn-out towel in on the business and part company with it, I was physically a wreck.   My intention was to retire altogether.  As the months went by, I found I had an idea that just wouldn't go away.  I still wanted to write, and I wondered if, at long last, I could go back and fulfill my childhood dream to become an author.
I hadn't any wild inspiration for something fictional and decided it was better to stick to what I knew.   After a couple of false attempts to become an author, I started putting together a book about growing a business.
I realized there was another problem.  I would probably have to self-publish, which I had no idea how to do, and certainly no capital to spare to do.   Publishing deals are one in a million I knew.  But once again, it was a case of if you don't try, you don't get anywhere.  I spent a long time writing submissions and put them into three places.  Within literally a few days, I was asked by Bloomsbury to go in for a meeting.
It was still a long process, but they are now publishing my book, which I still pinch myself regularly. I also realized that I would have to apply my sales and marketing hat and start building up a reputation as someone who writes about entrepreneurship.
I started a website full of tips and entrepreneurial news, and I also interview entrepreneurs from across the globe about their journey and what advice they have to share.
How lucky am I ?!  I absolutely love what I do.  I talk to fascinating people and hammer my keyboard: not everyone's idea of fun, I know, but definitely mine.
The lessons would I pass on
Get as much varied experience as you can
Practice having a side hustle in case life throws you a curveball, and you need to work for yourself.
Learn to sell
However, out of reach, always have a go at something; it seems if you want it badly enough.
Never, ever give up on a dream.
Jan Cavelle writes about and become an author of entrepreneurs and all things entrepreneurship on her web site.  Her first book on how to scale a business will be published by Bloomsbury in April.   While she dreamed of writing and become an author as a child, a long and varied career led her through an enterprise route instead.  This included growing one business from a kitchen table to multi-million turnover to provide for her children.  By chance, she started to write again late in her career and is now living the dream as she become an author with top books.
Also read How I Get Writing Jobs as A Freelancer
My road to becoming an author