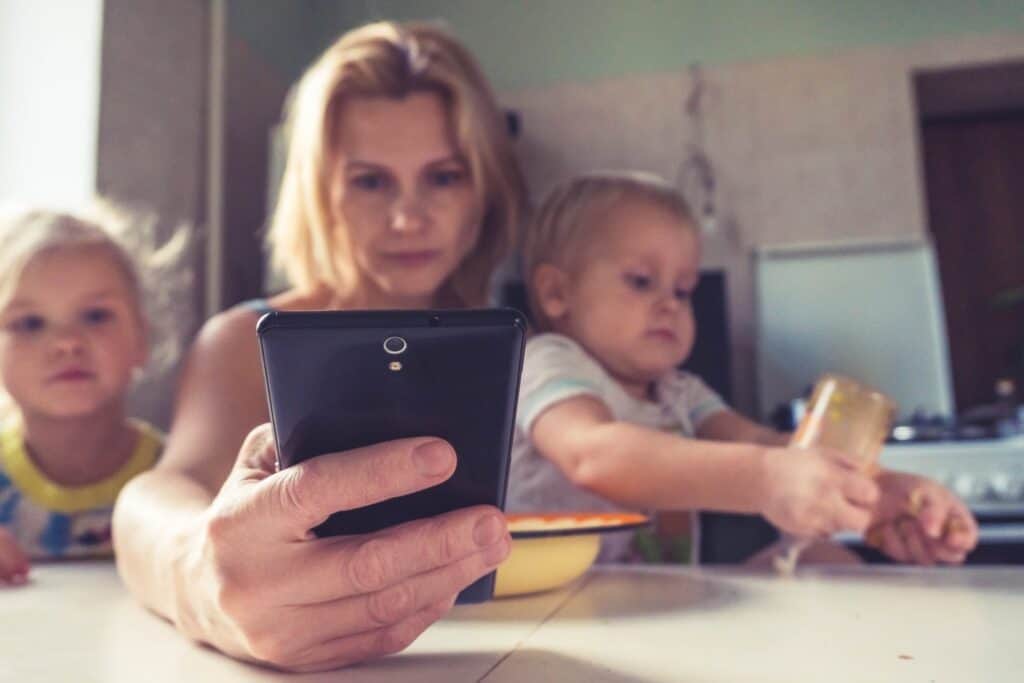 Whilst being a housewife is often considered a full-time job, homemakers can often find themselves feeling unfilled, lonely, or simply bored of the monotonous routine of being a housewife. The beauty of being a housewife is that your schedule is often flexible enough to allow one to work from the relative comfort of your home. This article will explore simple freelancing jobs for housewife that allow for flexibility so you can still fulfill your role as a housewife. 
Freelancing Jobs for Housewife to Do
Being a writer is often the easiest way a homemaker can get a job. Writing is simple enough because it often does not require any prior experience. Instead, being able to read and write English fluently should be enough to get you started. Secondly, writing is a varied job as there are many topics and forms of writing that one can do. Variety is a great aspect of any job because it makes it easier to find a niche you fit into and enjoy writing about. Lastly, as mentioned above, many different writing opportunities allow for flexibility. It is up to you as the housewife to choose what to write about and when you are available to write. This allows homemakers a breather if they have to deal with a family emergency because they are responsible for their workload. 
Resources to get you started: 
If you have a creative mind and often find yourself analyzing how advertisements could be better or what should have been done instead, then copyrighting is the job for you. Many companies are looking for people who can come up with witty slogans and pitches for their advertisements or product descriptions. 
Resources to get you started: 
Freelance Editing and Proofreading 
If becoming a freelance writer is not the job for you, then editing and proofreading other people's work can be an option. Similarly to writing, there is varied content to edit and proofread, which allows for flexibility as a job. Unlike writing, editing and proofreading require someone who has a strong background in the English language and some experience in editing. Editing jobs have different requirements, and it is important first to find out if you are qualified to do the job. For example, some editing and proofreading jobs require a degree. This makes it a bit more difficult to venture into if you do not have the experience or the paperwork. 
Resources to get you started: 
This job is for the socially savvy housewife who is familiar with the different social media platforms. Some companies are looking for people to manage their social media accounts by creating engaging posts, responding to queries, and growing the different platforms. You don't need a degree to do this job, but you will need to know how to navigate the different social media platforms. This job is flexible and not as time-consuming as the other jobs, which give you the option to work for multiple companies or people. 
Resources to get you started: 
Teaching English has become a popular and lucrative way for homemakers to earn an income. There is a high demand for online English teaching jobs, especially in Asian countries. With a computer, a webcam, and noise-canceling earphones, online English teaching can be quite the opportunity. This job will be most beneficial to homemakers with children as they can use their children's toys and learning material to teach other children online. Although having props is not necessarily a requirement, it is an advantage that homemakers who have children can exploit. Props will make teaching easier and will be of great benefit to student learning. Homemakers with children come with knowing how children behave and how to get them to listen and be cooperative. This is a great asset to have as a teacher, and most companies will love the experience. 
Some online teaching platforms require a degree in whatever field, but that is not always the case. Some platforms allow people to teach online with no degree. A degree will benefit in negotiating payment terms, but it's not a dealbreaker if you do not have one. As stated above, there is a high demand for online English teachers, so finding a company whose requirements you can easily meet is possible. The best part about teaching online is the difference in time zones, giving homemakers the advantage of having extra hours to work when the children have been put to bed or when their partner is sleeping. It is important to note that some companies have set hours to expect the teachers to work in a week, but the person teaching can choose how to structure these hours. 
Resources to get you started: 
If teaching is not for you, then worry not. You can still make an income from English chatting forums. There are sites and forums online that require English-speaking individuals to chat with people who are trying to learn English or another language. Besides the income, chatting with people from different backgrounds is an excellent opportunity to understand the different cultures, religions, and societies that make up the world. It's a learning opportunity that one can use later on in life. Chatting with people is more informal and does not have strict restrictions regarding schedules like teaching might have. Chatting also allows a homemaker to be more mobile and they can chat with people whilst waiting to fetch the children at school or in between running errands.
Resources to get you started: 
Similar to online English teaching, tutoring online allows homemakers to teach other subjects. Tutoring is more specialized than teaching English, and so a degree in the discipline is a requirement. For example, if you want to tutor law subjects, then you should have a law degree. Tutoring requires being knowledgeable in the particular discipline and breaking down large concepts into understandable material. This means that tutoring will require you to have some experience with teaching, whether in person or online. 
Resources to get you started: 
For multilingual homemakers, there is the option of doing remote translation jobs. There are many jobs available where people need translators for either audio or written content. You have the option of choosing whom to work with and when which is a great opportunity. The job does not require any degree, nor does it needs any experience, which makes it a great job for a multilingual housewife who wants to explore the option of working from home. 
Resources to get you started: 
If you have good listening skills and a relatively quiet home to work from, then transcription is a job that you can look into. Transcription involves listening to audio and writing out what is said in the audio. Most transcription companies do not require any formal education or experience, but you must have a good grasp of English. This job is suitable for homemakers who are quiet and do not want to communicate with other people. This job is often a solitary job that does not require frequent communication with other people, which is great for introverted homemakers. 
Resources to get you started: 
Being a virtual assistant offers you a varied range of opportunities, each requiring a different skill set. Of all the remote working from home jobs that have been mentioned above, being a virtual assistant has the broadest scope of potential jobs. Experience and formal education are sometimes a requirement, but often most employers do not need either. As a virtual assistant, you would be tasked with doing online tasks such as managing the person's diary, sending emails or responding to emails, and planning events as required. 
Homemakers often find themselves being in charge of the daily administrative tasks of their homes, from paying bills to sending correspondence when needed. This means that most homemakers would be able to cope with being virtual assistants as they have experience and organizational skills. 
Resources to get you started: 
Doing Virtual Recruitment 
This job entails communicating with people who are looking to make career changes and those seeking employment. Most recruiting companies want candidates with some recruitment experience, but some take on individuals with limited recruiting experience. This job will be suitable for homemakers who have prior recruiting experience and those looking to join the recruitment industry. This role requires telephonic communication with potential candidates, and so you must ensure that you are in the position to make telephone calls. Secondly, most recruitment agencies have set times during which they operate and so you as a housewife might have to ensure that you are free during the expected work hours. This job does not offer the flexibility afforded by the other listed jobs, but it is ideal for a housewife with no children and is available during the day. 
Resources to get you started: 
Similar to being a virtual assistant, a customer service agent is a person who sends customers emails, answers any queries that customers have, and is also responsible for assisting customers with whatever they are struggling with. The focus of a customer service agent is to ensure customer satisfaction. If you have people skills and enjoy solving problems, then this job will be ideal for you. The only catch might be communicating with some customers telephonically, but this requirement is often listed as part of the job requirement.
 Resource to get you started: 
Data entry jobs are some of the most commonly available jobs for homemakers because the job is simple and doesn't require much to get started. Data entry involves inputting information from one format into a different one, from a word document to an excel document. The work is relatively simple, and you don't need to be a fast typer to do the job. The only drawback to data entry is that it monotonous and repetitive work. 
Resources to get you started: 
If you're a housewife who is always on the move and you're looking for a job that will offer you flexibility on the move, then this is the job for you. Surveys offer homemakers who don't have much time on their hands a quick opportunity to earn an income and win some great vouchers. Surveys don't pay as much as the other jobs, but they are a way to supplement income and a great way to make money if you're a busy housewife.
Resources to get you started: 
Another job for homemakers who are constantly on the move is testing websites and giving your honest opinion about their usability. There is no experience required to test websites, and it is a relatively easy entry job that anyone with access to a mobile device and computer can do. Although some companies might test the website on a desktop, many others only require you to have a mobile phone. 
Resources to get you started: 
This job is ideal for homemakers who might have some experience and contacts in the hospitality industry. Most people struggle to book their trips or don't have the time to look around for affordable deals, and so they hire travel planners to assist them. Whilst some companies are looking for travel agents, being a travel agent is fairly easy to do alone. Being self-employed will give you as a housewife autonomy and greater control over your work schedule and working rates. If you can find cheap travel deals, you can use this to entice clientele for your business. Once you start getting referrals, then you will see how lucrative being a travel agent is. 
Resources to get you started: 
Blogging and YouTube Jobs 
A blog is a website or page that is regularly updated with new content. This content varies from each blog. As a housewife, you can write about your daily life, your fascinating next-door neighbor, or anything that interests you. All you need is a computer and a good network provider to start your blogging journey. Various courses can assist you with the basics of starting a blog. 
Similar to blogging, YouTube is also a place where you can post content and engage with people. The only difference is that blogging is often written content, and YouTube content takes videos. YouTube has so many opportunities for you to grow as a content creator. There is a niche for many things, and it shouldn't be too difficult to find an audience for whatever videos you might want to upload. 
Resource to get you started: 
Affiliate marketing goes hand in hand with blogging and YouTube. This is an additional way a homemaker involved in either blogging or YouTube can make extra income. Affiliate marketing is marketing another person's or company's products and getting a commission. As a blogger or YouTuber, you can promote different companies' products on your platform using affiliate links. If someone buys the product using an affiliate link you provided, you will be entitled to a certain percentage of that sale as a commission. 
This job is best suited for a housewife who spends the day looking after their small children. People are likely to trust another mother to look after their children, and so this is a perfect opportunity to make some income by babysitting other children. Babysitting can be done from the comfort of your home and is ideal for finding playmates for your children as well. 
If online tutoring is not for you, then you can still tutor in person. There are a couple of ways in which you can structure how you tutor. You can choose to either go to the student's house, or you can offer to fetch the student after school and take them to your house for tutoring. The latter option will probably be more favorable for parents because their children will be getting extra educational help in a safe and secure environment. 
Making and Selling Products 
If you are the type of housewife who is talented and can use your hands to produce anything, then crafting and selling the products can be a job that could interest you. Do your research into what the people in your neighborhood would love to purchase that they do not have access to, and then take time to do your research into what you could make and how to obtain funding. The advantage of having your own business is that you control the times you work and what you do. You could make and sell various things, and I will give a few examples below. 
Soap Making: In a world where organic products are becoming more popular, homemade soaps are a way to earn an income. Many soap-making recipes are available on the internet that caters to whatever brand you may want to start. 


Making Gift Baskets: When gifting, people often go the extra mile to give the person they are gifting a unique experience. Gift baskets are a perfect way to make sure your gift is distinct and stands out from the rest of the gifts. As a housewife, you can make customized gift baskets and sell them on your website or through e-commerce sellers such as Amazon and Etsy. Making gift baskets is a great way to also play around with your creative side by adding various touches to ensure that your work is recognizable as your own. 


Candle Making: Like soap making, making candles can be done in the comfort of your home and does not require any expensive tools to make. You can do your research on mixing different ingredients to get different scents and textures for your candles to make them distinct and unique. 


Jam and Sauce Making: Over the years, people have become more health-conscious. This has spiked demand for healthier food products that are organic and do not contain as many addictive and preservatives as commercial products. Jam making requires a bit more effort as there are food licenses that you must get before producing any food produce. The key is to do your research and start small by sending out samples and obtaining feedback regarding your product. 
Offering a Catering Service 
If you're the kind of housewife that is particularly gifted in the kitchen, this might be the perfect way to make an extra income. You can cook home-cooked meals and deliver them to people who would love to have home-cooked meals but are often too busy to do the cooking. Your neighbors are the people to market this idea too. The same can be done for baked goods as well. If you're good at baking and can make cakes with amazing designs, then take pictures and send them to your local neighborhood chat groups and market yourself so that people around you are aware that you can deliver baked goods. 
Hosting Baking and Cooking Classes 
This job can be in conjunction with selling home-cooked meals and baked goods. You can host classes teaching other people how to cook or bake. This job can be taken a step further and conducted online if you are very fussy about people coming into your space and making a mess. 
Being a working housewife means that you will have to juggle working and taking care of your family. The above-mentioned jobs are ideal for homemakers who do not want to leave their homes. They also afford you as the housewife some form of autonomy and control over your work hours. You can schedule your time to do these jobs without compromising on your family time. 
Also read Medical Coding Jobs From Home
Freelancing Jobs for Housewife – WFH Jobs for Housewives