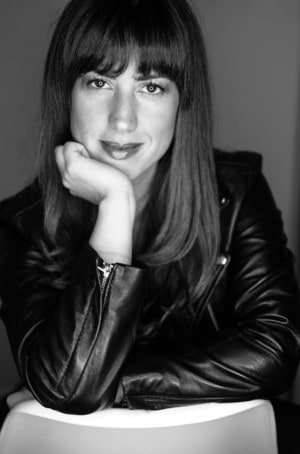 My name is Cláudia de Sousa. I'm a Portuguese interior designer based in  Barcelona with my own company for 4 years now. I didn't know I was going to be an interior designer until I was already in university. At that time, I had applied for graphic design at the University of  Oporto, and luckily for me, the 1st year of studies is a general design year where we tried all the different design courses. 
My Journey From Interior Designer
So we had a graphic design, equipment design, and interior design. During the interior design class, we were assigned a project to make emotions feel with space's shapes. Doing this exercise, where I had to imagine how the relationship of space with the human being and the different sensations that it could cause was what made me fall in love with 3-dimensional design and particularly with the space that is most in contact with the human being, which is the inside of buildings. 
When I finished university, I went to Milan for a professional internship, which I  got by asking the architect and designer (Paolo Deganello) who was giving a presentation at my university to request an internship in his studio. After finishing the internship, I was looking for work in my home country  (Portugal), in the internship country (Italy), and I also sent several CVs to other  European countries (spontaneous applications). 
It was a great surprise for me that I was contacted from Barcelona to do an interview. I was still in Milan when they called me, so I took advantage of the flight back to Portugal to make a stopover in Barcelona and have the interview. The interview was a success, and they recruited me for a 2-week trial that also went well, so I stayed with this company for 1 year. After this year, Barcelona suffered a great crisis, which began in the construction sector, and half of the country was left without work. At this time I struggled to get work in the design area, but as one has to be  versatile and adapt I dedicated myself to other business areas in order to pay the  bills, though really I had never left the interior design dream. 
I have always tried to work in professional areas related to or contribute some knowledge to develop my design skills better. The trick is never to lose focus. So I worked in different areas from being a hostess, which helped me to understand the client better and create a relationship; a quality technician of public service works (water, electricity, gas, etc.), which helped me deal with the workers and construction; a salesperson for international and national conferences, which helped me to have a more commercial vision; a project manager at national and international fairs, which helped me learn to control budgets, design, constructions and solve unexpected problems in a short time. It has also taught me a lot to understand that a project will always have a  problem, so what matters is the capacity to solve it. 
While I have worked on all these things, I also did some interior projects on my own, charging very little money since I did not have much experience. I did my training in a postgraduate course at Ecohabitat. When I ventured to live in China with my current partner, I went back to work in the area for another company. 
In Barcelona, my design and production experience has helped me work in one of the most prestigious studios I could ask to be in, The study of Lázaro  Rosa Violan. Working here allowed me to participate in numerous dream projects, such as hotels, restaurants, bars, among others. Finally, when the crisis ended, I set up my own studio, and at the moment, we already have more than 15 completed projects, some of them being international. We have over 21 recommendations and 7 awards in the Houzz community. We are delighted with the result, and let's see what the future holds for us. 
My main recommendation is that if you know what you like to do, even if you cannot do it at a certain time, you never lose focus, and if everything you do is thinking about what you like, you will end up doing it. Stay focus! Stay focused.
Also read How I Became A Wallpaper Designer + Entrepreneur
My Journey From Interior Designer to my own Company