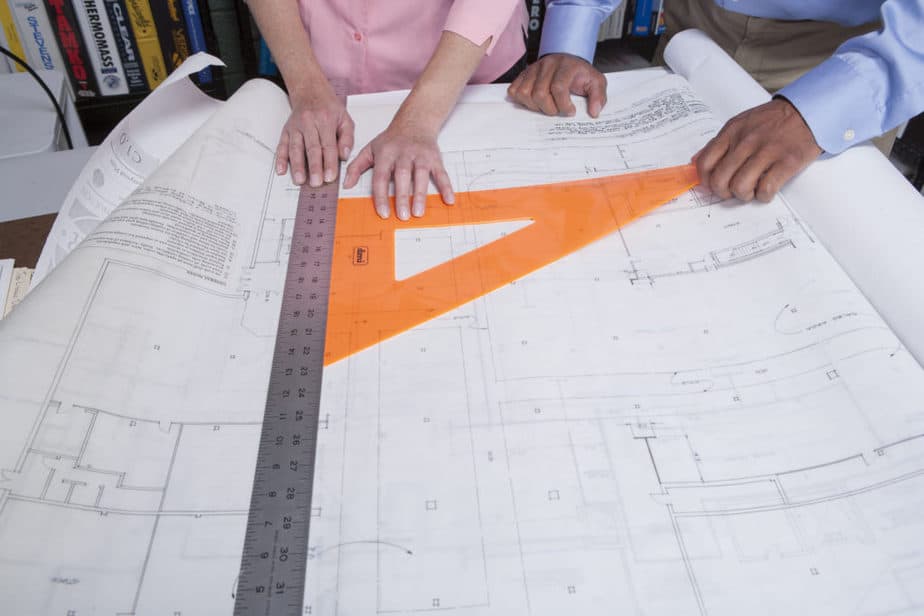 Interior design is one of the careers which would require you to channel all the creativity in you and always think out of the box. Many people would invest large amounts of money to make their home look the way they wanted it, and interior designers are the people who are the closest to making it happen. Let's see 'Is Interior Design a Good Career?'
However, just how a coin has two sides every career choice has its pros and cons. Not all people might be determined to choose their career without enough information about what they are getting themselves into. We assure you that by the end of this article, you will be able to decide if it's worth it for you to pursue. yes, interior design is a pretty good career choice as long as you have the correct skills and passion for it. 
What do interior designers do?
Entering an older building has its way of bringing us back into the past. What the 1960's eras had were foamy flowered wallpapers and psychedelic intensity which then moved on to original art decoration with neon lights. People that create these aesthetically pleasing spaces are known as interior designers. They make indoor spaces aesthetic, beautiful, functional, and safe. They are often supposed to work hand in hand with architects, civil engineers, mechanical engineers, and construction workers.
Being an interior designer doesn't just mean designing artistic indoor surroundings for a home it is about finding the correct balance of convenience and aesthetic for the customers. They have to take into a lot of things like the space available, the amount of sunlight the space gets, air circulation, the customer's demands into consideration, and come up with a plan that would satisfy the customer and doesn't mess up the natural things of the place.
Interior design is influenced mainly by the art theory, and people who work for this stream have in-depth knowledge about the history of interior design, how the construction materials work, a lot of awareness about the safety standards at the moment, and a practical understanding of how people prefer their indoors to specifically look like.
The common tasks you will have to do as an interior designer
Advising and improvising the client about their ideas: a lot of clients take time to be a part of the interior designing process themselves and they would have a lot of questions, when bombarded with questions you should be able to answer them with the correct reasons also gather information for the client to understand the proposed plan.
Work with onsight workers, architects, engineers: Architects and construction workers are the people who are responsible for what an interior designer should work on so to make sure it's not messed up and to plan the indoors accordingly you will have to work closely with them at times.
Create multiple detailed plans and explain them to the client: every interior designer is impeccably skills with illustrations and making layouts of their ideas in detail, it is a major part of what they learn to master. Getting the client to approve their plan is another challenging task, some times the clients might like the provided plan, and when they don't it's totally in your hands to work close to your client and do additions or removals to your plan.
Work within the budget: working within the budget is what gets you extra credit points, it is one of the vital things to keep track of now and then. Informing your client about how the budget is aligning with your plans is also a task.
Being aware of the trends and standards in the industry: this is a very important task not just for one client but throughout your career as an interior designer. You need to keep up with the trends and the changes happening around all the time, after all, it takes less than a minute for a client to change their opinion about what they want.
Salaries and outlook
Over the last few years, the stipend rates of interior designers have increased drastically and the starting annual income of interior designs is known to be 25th times the percentile of payments in the industry which is around 30,000 to 45,000 US dollars. The top 10 percent of interior designers have plenty of experience in the field and are pretty well equipped with the skill and start with an annual package of around 96,000 US dollars per annum. 
Most of the differences in pay depend upon geography. These five states tend to pay interior designers the most amount of money:
The fifth highest paying state is the state of Alaska where the base pay for an interior designer could be around 70,000 US dollars per year.
The fourth highest would be the state of Arkansas also known as the natural state which pays around 70,110 US dollars per year.
The third highest state with a base pay of around 70,920 US dollars is California.
The state of Arizona is the second-highest with minimum pay of 71,250 US dollars per annum.
 The highest paying state for interior designers is also known as the ocean state, which is the state of Rhode Island with an average pay of 73,000 US dollars.
Is interior designing easy?
This question comes from a false thought that everyone can do interior designing and it is true to an extent, yes everyone can do interior designing but only the talented and skilled ones succeed. It takes intense skill in a lot of streams like communication, art, detailing, dealing with clients, coming up with out-of-the-box plans, Etc. and not everyone with a proper degree can achieve perfection in them. 
There is also a misconception that interior decorating is the same as interior designing, interior decorating can be done by anyone who loves to explore and play with colors and fabrics but interior designers on the other hand have worked through an accredited degree to be a part of the industry.
One can't say it is extremely hard but it is not a piece of cake either, you need to have a lot of patience and be able to create intricate plans, follow the given budget, keep the client informed about your plans and get them approved. 
Students graduating from high school opt for a bachelor's degree in interior design while some students take crash courses and start promoting on their own, the degree has its perks but just that will not help you reach the top, constant research, and being up to date is what makes you different.
The pros of being an interior designer
You don't need a university degree to become an interior designer, but keep in mind it's not always the same for everyone, some are provided with advantages and some are not.
The areas of specialization are wider henceforth giving people more job opportunities. You just don't have to stick to one particular work, you can spread your knowledge and grasp new opportunities whenever possible.
Has a big impact on people's lives and has a bright future amongst the art and design careers.
You can always start your own business with a little assistance and gradually work your way through it. Might not blow up immediately but on the bright side, it saves your money which you can invest in promoting yourself.
It gives you the chance to explore more and more of you are interested.
Comparatively a very high job satisfaction and short study time.
Decent pay not from the beginning but improves quite quickly.
Is a female-friendly career, offers exciting and interesting job options.
The cons of being an interior designer
Balancing personal and professional life can be hard at times. It is a very hectic sector and it sometimes might mean cutting short your time to be done with the project or an assigned task in time
Requires a lot of traveling, you will have to travel from clients homes or spaces to business shops and back.
Clients can be demanding and hard to please. Not all of them but some can be rude and difficult to convince when proposing the plans, which is why communication is key.
The starting salary can be lower than expected. It is not that easy for a person who just started as an interior designer to be loads of money, very vital eligibility is experienced and it takes time to be paid according to your expectations.
Often will have to work overtime and odd hours. In this industry, the deadlines can be very pushing and most of the time you will have no other option than to manage it with a short period of the given time.
This career path has a technical side to it as well, if you think it is all about choosing furniture and drawing plans, then you are wrong. There's a lot more to it like web designing, creating construction sets, and 3D rendering.
Advice to students and top universities to pursue interior designing:
If you want to take the next step in the interior designing first thing you have to do is to gather as much information as you can about it. Do research on top universities for the course and consider your options with the advantages and disadvantages you have, here are the top six universities we know:
Pratt Institute – Brooklyn, New York
New york school of interior design – New York
Florence Design Academy – Italy
The Interior Design School – London
University of California – Los Angeles
Harrington College of Design – Chicago
Conclusion
It must evident by now that interior designing is indeed a good career choice, but only if you don't see yourself doing anything other than that. The first thing you'll need is an immense amount of creative imagination because this path requires original work as well as practical work. If you are an introvert wanting to pursue it you might have started taking your time to improve your communication skills. The profession is comparatively friendly at the same time stressful and demanding amongst the art and design industry so you have to be able to cope with it as much as you can.
Frequently asked questions
Are the job opportunities high for interior designing?
Yes, the job for interior designing is indeed high as well as wide. Interior designing requires more than just one skill. It requires a huge amount of knowledge in art, drawing, sketching, management skills, communication skills, and a lot more. 
The industry doesn't just restrict you to one standard job. It is widespread with numerous amount of choices and you can always try and move on to another interesting job in the same industry. According to plenty of reports, online job opportunities for interior designing have raised by 27% over the last three years.
Is there a high demand for interior designers?
People tend to invest loads of money in what they like and it is a given fact that a lot of people love to have their home's interiors as they wish but not all of them are efficient in doing so. They need professional help to not mess it up so yes the demand for interior designers is quite high. 
It's not just designing interiors for homes, interior designing is also done for corporate companies, hotels, airports, transport, boutiques, shopping malls, and a lot more.
Do interior designers get paid well?
We can't state that the pay will be high from the very start although it's a possibility to get paid higher than the average starting packages which are around 30,000 to 45,000 US dollars. Interior designers need to have a long track of experience to bag higher packages, this can change if they believe you are skilled enough. The highest paying state for interior design is Rhode Island which is around 73,000 to 75,000 US dollars.
Which country is the best for interior designing jobs?
Most interior designer jobs are offered by the United States which is then followed by the United Kingdom, Canada, China, Sweden, Japan, Israel.
Is Interior Design a Good Career?