A Quick Guide to the Product Management Team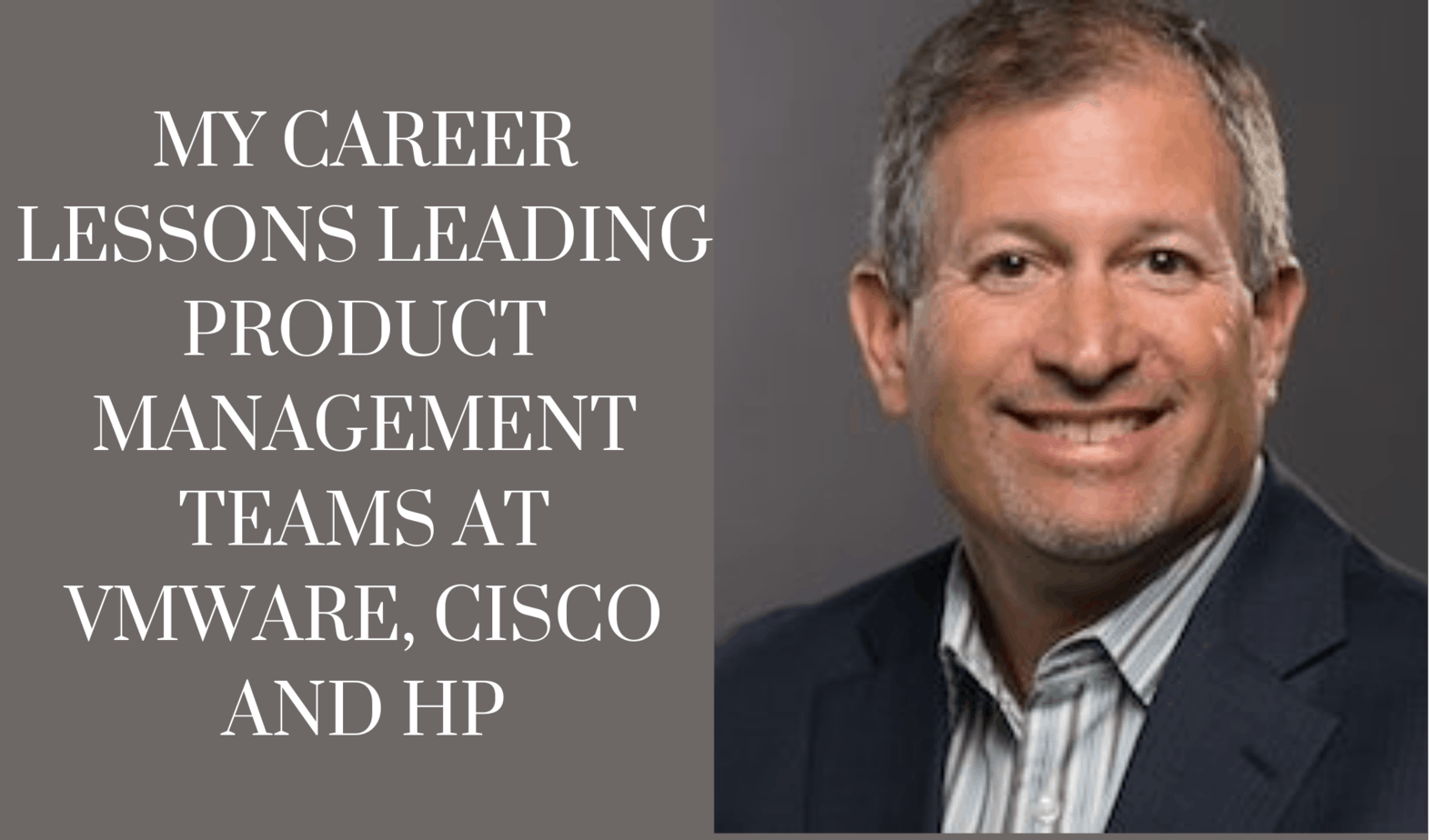 From Chemistry to Clouds is a bit of an odd name for a blog, right? And yet, these four words truly embody the spirit of my journey. Having recently left the big company corporate world after a few decades of moving through different technologies, business models, and organizational positions, I felt as though I wanted a chance to pass along the knowledge from the lessons I've learned along the way to those starting out or who were some distance along a journey similar to mine.  No promotion. No selling a business or product or service. Just advice and helpful insights to aid others in navigating the murky waters of the corporate world (versus the promotional corporate-speak of my Product Management at Cisco and VMware).
The Early Days
What better place to start than the beginning. As a young professional just setting out upon the world, my initial drive came from wanting to make the world a proverbial better place by improving the way companies approached pollution control. Chemical engineering offered me the opportunity to do just that, or so I thought.
My career started off much like a sci-fi film. Lots of cool gear, dangerous lasers, and technology Spielberg couldn't even dream up 
It all began when I was offered a summer internship at IBM's premier research facility. I was introduced to my first IBM 360 mainframe green screen there.
Back in my college dorm days (sometime in the crazy 80's), I would scoff at all the software people. Despite my skepticism, however, I  was always secretly impressed by the power of software and its ability to simulate complex and expensive experiments.
That was the point when I decided to make the first shift in my career focus.
Much to my dismay, I moved on from pollution control when I discovered the world was not ready to significantly invest in reducing toxic effluent in our fossil fuel combustion.  It would be a long journey over many decades for our society. While I didn't move into software at that point, I did come to the realization that, like the famous line from The Graduate, the future was all about new technologies like software, or in my case semiconductors.
I spent a few years working in the semiconductor manufacturing industry where I gained experience leading teams in designing and fabricating integrated circuits for consumer and enterprise application in HP Labs (AKA The Camelot days as I refer to them now). Then I made arguably the biggest (and possibly the most rewarding) leap in my career.
I gave in and ventured into that silly software stuff I mentioned scoffing at during my college days. The move led me to a position in IT operational management. I worked on software, tooling around building a control plane for data center management and end-user self-service. It was there in the IT outsourcing business that I earned my chops in software architecture, development, release management, setting customer expectations and managing satisfaction.
I diligently hit the books and soaked up as much knowledge as I could at HP university — AKA, how to be a high road manager.  I sought out and worked with a number of experienced coaches. Each one taught me a great deal about how to tweak my game, as well as how to become a good coach myself.
I also had the fortune of benefiting from watching the merger of two high tech companies (HP and Compaq). It was quite an amazing and highly valuable experience for me.
It wasn't all fun and games, though. It was the era of layoffs and restructuring. "RIF" as a Service.  After I got caught up in a round of shrinking middle management, I decided it was time to leave HP (after 18 years) and try my hand at a much smaller company, Wily Technologies, focusing on application performance management, painfully sweating through myriad production issues.
I took the job with Wily Technologies as it was being absorbed by Computer Associates.  In that first year outside of HP, I learned a lot about how to grow a software business and how to interact with customers in pre-sale situations and the necessary conduit (sales guys).
Forks in The Road
One day the phone rang. The voice on the other end presenting me with an opportunity to work at a VC backed automation software company. I had a lot of experience with that type of software when I was at HPQ, so it seemed logical for me to take that fork in the road.
The next seven to eight years found me working on product strategy, product and corporate marketing, execution and customer-centered design principles.  We ultimately took the success of one product and built a new product that was in a new category, "Orchestration", which received a lot of attention from Cisco. That attention led to the acquisition of Tidal Software by Cisco and I found myself working at a Networking company.
Our team at Cisco wanted to apply the concept of automation to the physical data center and the virtualized data center, eventually leading to our expression of private cloud software.
Seeing the need to go beyond automated provisioning while also offering  end-user self-service (from my HP days), we convinced the powers-that-be to have Cisco purchase newScale, a technology we used extensively when I was at HPQ.
It was quite a run to build new multiple-product offerings, go–to–markets, and create the channel enablement. In the end, we were able to boast that some very large companies' first clouds were based upon that software stack.
I started to feel a personal desire and pride for driving our organization along the journey (with the help of a few thought leader compatriots, of course), not only for us but for the families of 200 to 300 coworkers. We were doing new things we never thought possible, virtualization, big data, network root cause analysis, our first subscription-based offering (which, by the way, failed miserably).
We looked at and played with try-and-buy models with no direct sales (which also failed miserably). There were many lessons to be learned…lessons to be aptly discussed in later blogs. Lessons that, I hope, will help you as you develop and move forward in your own career.
Eventually, after a few years of fun, I decided it was time to settle down. I wanted to be at a pure software company, where software DNA hits you in the head when you walk into the building. VMware in 2014 was that company, and I joined to work on partner integrations for the management software business unit. Over time (and successes) in building with others an engine for integration enablement, I moved on to my old field of Cloud Automation, taking on the product management team at a time when a steady hand, customer focus and strategic decisions were needed.
I invite you to join me as I continue my journey from chemistry to clouds. It's been a long and interesting road, and I look forward to enjoying the next leg with you.
Concluding Thoughts
Today, I hosted a going away lunch for a dear colleague who is off to lead product management and engineering teams building mobile phone applications. Just as he is perhaps taking the biggest technology leap to do something new, my journey from chemistry to clouds has taken the next step, moving on from VMware to focus on board/corporate advising and product/market strategy consulting. "Clouds" are gathering as El Niño threatens Northern California, and I am sure that most anything I work on from here on out will be cloudy, or influenced by clouds, and the chemistry that seeds those clouds to transform our planet and the industry.
My purpose for this blog is to tell, in my own words, the story of the destination, a journey through technologies, different functional disciplines, the rise up the career ladder — a documentation of the many lessons I learned along the way.
I was told once by a VP at Google that there comes a day in your career where you sit in the café, chatting with long time colleagues as they sip cappuccinos and help them advance their careers…and their ideas.
Read more here about my recent book on Product Management and Leadership.
Wayne Greene is a Product Management and IT  industry veteran with experience in the areas of semiconductors, digital circuits, IT Operations Management, and Cloud. He has worked with a variety of enterprise software outfits, including Blue Medora, Sovlabs, Cherwell, Collabnet, ITapp, and RigD, among others. Prior to this, he was a Senior Director of Product Management at VMware for three years in the Cloud Management Business Unit, leading teams on three different products: Automation, Operations, and Log Insight. He was at Cisco Systems for four years serving as Director of Product Management in the Intelligent Automation Business Unit, driving product strategy for a variety of automation projects, including launching a new Cloud Automation product. At Tidal Software, a provider of industry leading IT automation products, Wayne served as VP of Products and Marketing, working with the team on a successful exit to Cisco. His first venture into the software vendor space was at the Wily Technology Division of CA as a Director of Competitive and Market Intelligence.
For the prior 18 years, Wayne called Hewlett Packard home and served in a variety of positions in four major areas:  IT Outsourcing and Enterprise Management Tool sets, IA64 Chipset design, HP Labs, and the Integrated Circuits Business Division. During those years, Wayne honed the craft of research, architecture, engineering, test, and production deployment across many different hardware, software and services technologies.
Wayne holds six patents, has a PhD from University of California, Berkeley, and an S.B. from the Massachusetts Institute of Technology.
Also Read; My Story Starting As A Product Manager At Microsoft Word To Becoming An Operating Partner At Costanoa Ventures
My career lessons leading Product management teams at VMware, Cisco and HP