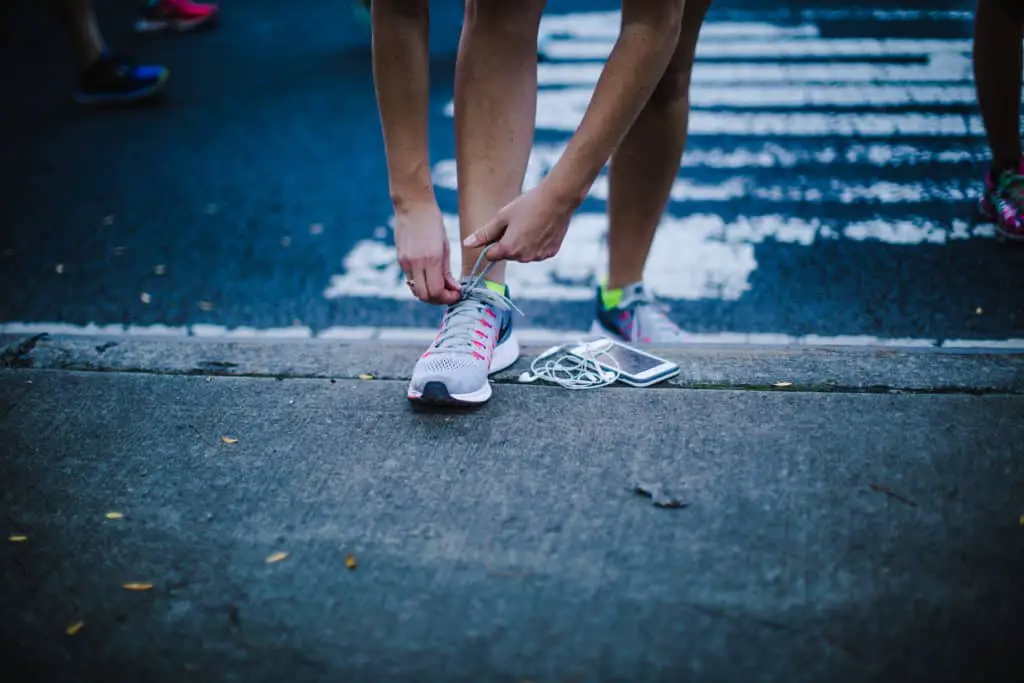 Introduction
Champs Sports is a U.S.A.-based sports Retail Company. We will discuss about Champs Sports Careers here. It is operated as a subsidiary store of Foot Locker. The headquarters of Champs Sports Company include West Bradenton, Florida, U.S.A.
Vision and Values of Champs Sports Organization
To satisfy the desire for sports that could be driven by fashion.
To make the consumer look and feel good by the Champs Sportswear and products.
To maintain integrity, excellence, leadership, teamwork, innovation, etc in the service offered to the customers.
Products sold at Champs Sports Store are as follows:
Footwear
Sports Apparel (lightweight shoes, casual shoe wear, breathable mesh shoes, etc)
Headband
Adjustable Head Caps
Backpack
Head Tie
Strapback
Handbags
Men's Branded Clothing (T-shirts, shorts, jersey, jogger, hoodie, etc)
Women's Branded Clothing ( cuffed pants, shorts, bra, maxi dress, shorts, T-shirts, track pants, leggings, hooded track top, tank tops, sweaters, jackets, etc)
Shoes
Athletic Wear
Other Accessories etc
Parent Organization of Champs Sports Company: Foot Locker
Top Competitors of Champs Sports Organization:
Footaction
Shoe Palace
Fanatics
Eastbay
Adidas
Academy Sports and  Outdoors
Nike etc.
Locations of the Champs Sports Organization in the USA
There are altogether 540 and more locations of Champs Sports in the U.S.A. Some of the popular stores are therein:
New York
Greenwood, IN
Bloomington, MN
Des Peres, MO
Aurora, CO
Colorado Springs, CO
Murfreesboro, TN
Cherry Hill, NJ
Brooklyn, NY
Cambridge, MA
Phoenix, AZ
Indianapolis, IN
Garden City, NY
Little Rock, AR
Oklahoma City, OK
Goodlettsville, TN
Culver City, CA
Grand Rapids, MI
Columbia, MD
Wauwatosa, WI
Freehold Township, NJ
Topeka, KS
Woodbridge Township, NJ
Montebello, CA
Boynton Beach, FL, etc.
Champs Sports Careers
Job Application for the different job positions at Champs Sports Organization:
Applicants can pick hiring forms in the Champs Sports or apply online on the official store website- (https://www.sneakerjobs.com/)  or going to the Foot Locker career site.
Then click the "Brand" link and select "Champs Sports".
Scroll down to view current openings on the page and create your account via Google, Linked In, Facebook, etc.
Submit the following details like Login name, Password, First and Last name, Email address, City, State, Country, Educational qualification details, Experience details, upload resume, etc.
The applicant should complete the form with no spelling or grammatical mistakes.
The job recruiters check for the applications and call the applicants for the interview in-person or on call.
The job applicants are selected based on their qualifications, skills, experiences, interview performance, etc.
What is the minimum age criterion to work at Champs Sports Company?
Sixteen (16) years of age is the minimum age criterion to work at Champs Sports Company.
What are the hours of operation at Champs Sports Store?
The working hours at Champs Sports Store include Monday- Saturday: 10.00 am to 9.00 pm and Sunday: 12.00 pm to 7.00 pm.
Job positions available at Champs Sports Company:
Cashier
Assistant Manager
Stock Associate
Manager
Sales Associate
Some of the job position details related to working at Champs Sports Store are as follows:
The job duties of cashier involve taking payments, changing issues, and applying discounts when required. The job employment may be part-time or full-time based on the requirement. Cashiers usually earn $9.00 on an hourly basis. Meeting the required targets in the given fixed time can lead to discounts and bonuses.
The job responsibilities of the Stock Associate working at Champs Sports involve stocking shelves, unloading trucks, and assisting the team on the sales force. The job role also includes physical tasks like bending, repeated lifting, reaching the shifts, etc. They start with the minimum wages, and the pay scale can increase up to $12.00 per hour.
The job duties involve interacting with patrons during shifts, finding store items, and keeping the different departments clean and well organized. The main skill required involves strong communication. Sales Associates usually make minimum wages. The employment may be part-time or full-time.
The job duties for this job title at Champs Sports include delivering sales, merchandising, performing operational duties, sharing the expertise of products, etc. They should also maintain awareness of all product knowledge and about the latest upcoming products in the store. The key responsibility in this job role is to be confident in service and engage consumers to deliver an elevated experience.
The main duties involve coaching and inspiring the team and other employees to deliver top performance. Maintaining standards in recruiting, hiring, guest services, and store-related operations. The skills for this job position involve strong cognitive and mathematical skills involving financial analysis and problem-solving ability. The employment level consists of flexible working hours, including holidays and weekends.
The job duties involve ensuring visual directives and company standards are maintained. They must act as a partnership between the consumer, store leadership, corporate business partners, and sales associates. Store Managers must also execute different plans to drive key performance indicators to increase profitability. They must have at least two years of experience in a consumer-facing sales setting service. Store Managers should maintain a high level of values, ethics, trust, and integrity.
Sales Lead must maintain personal and productivity goals. They should also maintain an awareness of all store's products and upcoming trends/ fashion. Should contribute towards an inclusive and positive work environment. Sales Lead initiates' completion of activities or tasks without necessary supervision.
The job role involves overseeing the location and shipping all the requested merchandise to proper warehouses. Retrieving merchandise and fulfilling consumer locate orders. Executing pricing adjustments as per the company standards. Operations Manager should possess strong cognitive, mathematical, and cognitive skills, including problem-solving, decision making, and financial analysis abilities.
Educational Qualifications to Get Hired
Bachelor's Degree, Diploma, etc in the relevant field.
Basic knowledge about the Computer including MS Access, MS Office, MS Excel, etc.
Profound knowledge in Mathematics, Statistics, etc.
At least one year of experience in a customer-facing sales setting
Knowledge about POS transactions.
BS degree in Marketing or Business Management or other related fields would be a plus point.
Skills and Talent Required to Get Hired
Leadership and Management Qualities
Basic understanding of customer service practices including sales principles.
Excellent communication and interpersonal skills.
Friendly and energetic personality.
Marketing Ability
Time Management
Confident, motivated, and enthusiastic.
Decision-Making Ability
Multitasking Ability
Ability to handle work stress and pressure.
Skill to handle the customers.
Mentoring and motivating team members and other employees.
Ability to work in teams or independently.
Able to deliver prompt and friendly customer service.
Must be able to work with minimal supervision.
Hard Worker
Must maintain high standards and give good results.
Salary Offered to the employees based on the job status at Champs Sports Organization:
| | |
| --- | --- |
| Job Title | Average Salary |
| Sales Associate | $10.00 per hour |
| Retail Sales Associate | $12.00 per hour |
| Assistant Manager | $15.00 per hour |
| Store Manager | $52,560 per year |
| Cashier | $10.00 per hour |
| General Manager | $48,960 per year |
| IP Project Manager | $ 11.00 per hour |
| Sales Representative | $9.00 per hour |
| Customer Service Associate | $13.52 per hour |
| Line Cook | $18.25 per hour |
| Backroom Associate | $16.00 per hour |
| Lead Cashier | $12.50 per hour |
| Replenishment Associate | $13.50 per hour |
| Seasonal Associate | $36,200 per year |
| District Manager | $72,000 per year |
| Co-Manager | $39,000 per year |
| Founder | $55,000 per year |
| Assistant Buyer | $61,000 per year |
| Business Development Manager | $49,000 per year |
| Supervisor | $37,000 per year |
| Key Holder | $32,000 per year |
| Stock Clerk | $29,000 per year |
| Visual Merchandiser | $29,000 per year |
| Inventory Clerk | $17,000 per year |
| Business Development Specialist | $90,000 per year |
| Implementation Consultant | $90,000 per year |
| Human Resources Manager | $41,000 per year |
Benefits Offered to the Employees Working at Champs Sports Company:
 Life Insurance
 Dental Insurance
 Vision Insurance
 Paid Holidays
 Vacation Policy
 401K/ Retirement plan
 Employee Stock Purchase Plan
  Company Store Discount such as 30% discounts (occasionally may be up to 50%).
 Healthcare spending or reimbursement plans including FSAs, HRAs, and HSAs.
 Free snacks and lunch
 Free Drinks/ Juice/ Coke etc
 Flexible working hours
 Employee Assistance Program
 Accident Death and Dismemberment Insurance
 Gym Membership
Educational Assistance
 Commuter checks etc
General Questions Asked During the Interview
Tell us something about yourself? The applicant can describe his/ her personal interests, qualifications, hobbies, previous job experiences, etc.


What do you know about Champs Sports Company? The applicant can mention the following points:

Foot Locker is a parent company of Champs Sports.
Champs Sports is the manufacturer and marketer of sports, clothing, shoes, and other related accessories.
The locations of Champs Sports Company include Puerto Ricco, Canada, the U.S. Virgin Islands, and United States of America, etc.



What is your greatest strength? The good way to answer this question is by describing the talents, skills, previous job experience. One can respond in a positive way highlighting one's plus points, achievements, strengths, capabilities, etc.


What is your greatest weakness? One should deny replying directly to this question.

The applicant can answer this question by stating the weakness, but also how that weakness he/ she can overcome.
It is because the direct mentioning of the weakness can show one's inability to perform the specific job role.



Why do you prefer to work for the Champs Sports Company? One can express the interest and passion for sports and its related products and accessories. The applicant can also describe the facilities and services offered in the Champs Sports; the advancements etc which would be effective for his/ her career.


What do you mean by excellent consumer service? One can mention the following points such as:

The company should meet the demands and requirements of the consumers
The staff should be quite knowledgeable and updated about the latest advancements in order to meet the demands of the customers.
The staff should exhibit good customer service by behaving in a courteous, polite, and friendly manner.
The staff/ team members must be able to attract more customers to the store.



What are your previous job experiences? The interviewer already has the C.V/ resume in hand but wants to hear it from the candidate regarding the job experiences.


How many hours do you work daily? The interviewers want to assess your working potential by asking this tricky question. So be honest in your answer.


What would you like to learn from the job position at Champs Sports? One can share about what learning skills, one wants to learn from the job position at Champs Sports. The applicant can describe the sports interest, clothing fashion, trending accessories, etc.


What is the challenging situation you faced in your previous job position? The applicant can speak about the best challenging situation faced previously. He/ she can also speak about how they overcome it by acting thoughtfully.


How would you lead the team members and employees in the Champs Sports store? The applicant can describe the leadership and management qualities. One can also express about the previous experiences in which he/ she has to lead a team, supervised the trainee, etc.


Can you tell me about the objectives and goals of the Motel 6 Organization? The complete survey and research about the Champs Sports Organization is needed. One can visit the Company website/ online search before going to the interview.


Explain how would you stay organized in your job position? The applicant can answer this question by stating the following points:

By maintaining a proper routine daily.
By not keeping the workload and other tasks pending
Giving priority to the important things first and then working on minor tasks



Why should we hire you for this job position in the Champs Sports Company? Share the information related to the described job description. He/ she can speak about his/her importance by stating the skills, qualities, and experiences. Also, one can state how he/she can fit best to this job position.



How much salary do you expect for this job role in the Champs Sports? In this, the candidate can't ask for a very low or very high salary. If fresher, one cannot demand a high salary. But if experienced, then one can say that "the salary which best suits my job position and the previous experience."
Champs Sports Careers – Job Opportunities Complete Guide