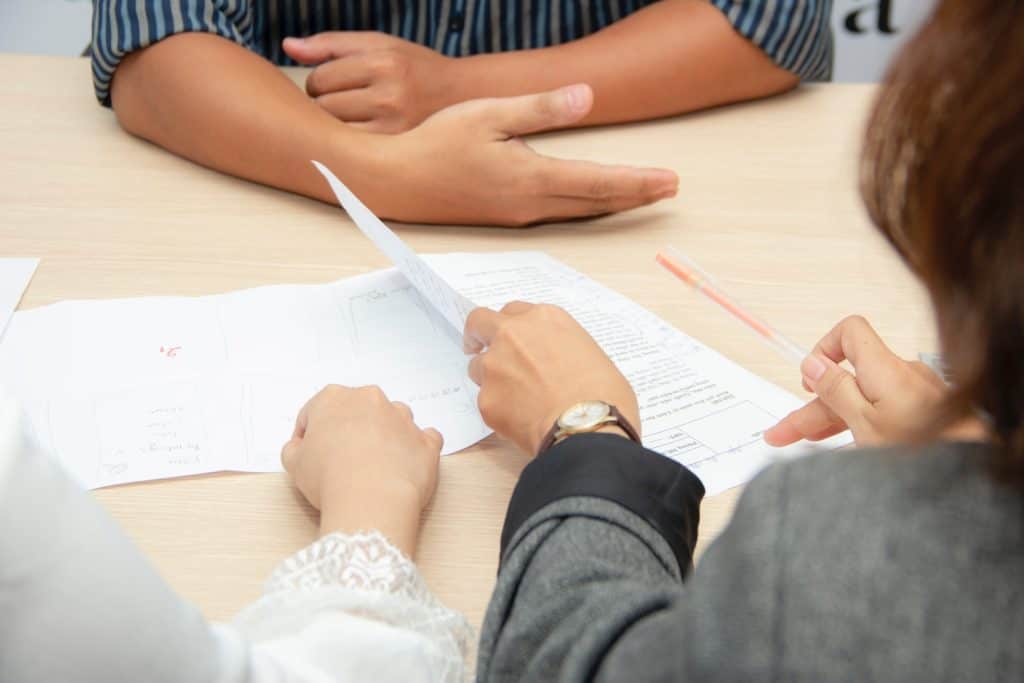 Introduction- Walmart
Before going to the Walmart Interview Questions, let's know about Walmart first.
Walmart was established in 1962 by Sam Walton. Sam Walton is described as a businessman who decided to give customers a shopping experience that is less stressful and highly comfortable. He believed in allowing everyone to save and live better by offering sales at a very low price. Although profit-making was one of the reasons for setting up his business, he didn't get consumed in it. Rather, he prioritized the people and thought about lowering the cost of living for others.
Sam believed in offering great service and great value. He initially started with his first store named 'Walton 5&10' after gaining retail experience. He consistently decided to grow his idea on a large scale and was overwhelmed at the success it recorded. Sam Walton believed that good leadership is defined by the kind of value you present to your people, and he worked towards offering excellent service to his people.
When Walmart came on board with a different idea to sell at lower prices, many people thought the idea wouldn't scale through. Still, Walmart has established a name for itself over the years by offering a one-stop shopping experience at a lower price. Sam treated his employees as partners, and it helped them give in their best to achieve more. The story of Walmart is not complete without Sam Walton because he built a legacy that lives on. 
Established first in Arkansas in 1962, Walmart possesses 3,700 locations with 1.2 million employees scattered around the world. It is also known as one of the largest businesses in America that provide opportunities for individuals to learn, earn and be a part of a growing team that seeks to offer the best of customer services to their various host communities. These job opportunities are opened to those interested in building a retail, management, and customer services career.
Joining an organization like Walmart. Inc will require that you apply for the job position you are interested in. If your application fits into the hiring need, you will be called for an interview. In this article, we will be giving you a detailed account of common interview questions obtainable at Walmart that will help you ace your interview and increase your chances of securing a job at Walmart.
Before going for an interview, it is first important to properly understand Walmart's business operations and processes. Then, conduct proper research into the history, basic facts, job opportunities, salary package, benefits, and other incentives. The hiring process at Walmart is usually not longer than three days.
During the interview process, Walmart interviewers use both traditional and innovative techniques to arrive at an accurate assessment of applicants. As we proceed, please make sure that the answers you provide give the hiring manager reasons to have you on the team. This is because it's not about your interest but the organization's interest. So present a good picture of yourself. Let's get started with some of the Walmart Interview Questions:
Walmart Interview Questions
Why are you interested in working at Walmart?
Walmart provides an amazing one-stop shopping experience to customers by making their various needs available in a place without a need to move from one place to another. Beyond this, Walmart provides items at a cheaper price. So they want to know if the reason why you desire to join them is that you believe in their mission or not. Your answers can look like this:
Sample Answer: I am interested in working at Walmart because I want to be a part of a more concerned team about giving customers a wonderful experience. Their desire to reduce the cost of living for customers to have the ability to save and live better motivates me to join this team of leaders. I am willing to learn how to provide great service for my local community. Also, I love that they give their employees a sense of partnership by calling them, partners. This makes everyone responsible for the growth and success of the organization. I love how they treat customers that visit the store, the warm reception, and how they prioritize meeting their needs. I sincerely want to be part of this team because there are available opportunities to be shaped as a true leader.
What would your presence add to the team?
Give them reasons why they should hire you and show them what you can bring to the team. How do you intend to weave your experience into your work to produce amazing results? If you don't have any previous work experience be ready to show them your willingness to learn and give your best to your job. Let your answer look like this:
Sample Answer 1: With my experience as a cashier, I can attend to customers quickly and politely to avoid keeping them in a long queue. My presence on the team will make the workload a lot easier because I thrive in a fast-paced workspace and enjoy multitasking. Also, I believe in taking on other tasks outside of my responsibilities so that everything works well. I am also hardworking and prioritize giving my best to customers while rendering service, so my presence would see that customers are well treated.
Sample Answer 2:Well, I don't yet have any level of experience in working in any of these positions. But I am hard working and have a desire to learn and adapt to changes. I am a very interactive and active team player who delights in teaching others and influencing others. I am a highly disciplined person that believes in working strictly by company policies.
Ensure that you get familiar with the skills and responsibilities attached to the position you are applying for so that you will be able to answer within the contest.
Tell us a little about yourself.
It is important to understand that interviewers don't want to hear the story of your life or the gory experiences you have had in life. Instead, they want to hear about the amazing things that can shape your work experience at  Walmart. So, you can tell them about your interests, hobbies, and dislikes that are similar to the skills required for the job and share a basic experience. Your answer can take this form:
Sample Answer: I am Paul Bracket by Name. I am a graduate of Marketing from Manchester University. I was privileged to work as a Sales Associate at a local store that allowed me to gather enough customer experience. I love meeting new people and learning new things. I also enjoy working with teams and achieving great feats together. I believe in showing up on time which helps me to attend to tasks easily and quickly.
Give answers that introduce a true representation of yourself to the job position you are applying for. This will give you a better placement that is way above other applicants.
What do you know about Walmart?
Questions like this exist to test if you were diligent enough to do your homework before showing up to the interview. So I would like to state again that it is important to be well equipped with adequate knowledge about the company. 
Sample Answer: Walmart was established by Sam Walton at age 44 in 1962. Sam Walton introduced a business technique that was different from what was obtainable. He believed in rendering great value and great service. To that end, Walmart operates as a store that offers merchandise at a lower rate. This is to allow customers to save and live better. Since its inception, Walmart has grown steadily and has become one of the largest businesses that give strength to the economy of the United States.
Walmart ensures that customers are satisfied as they also make a profit. With several locations scattered around the world, they provide job opportunities with little or no experience. They offer training and health benefits to their employees, which makes many people willing to work with them. Walmart sees employees as Partners and gives them wonderful treatment. So beyond customer service, they excel over others by providing a convenient workspace for employees.
Do you have a brief description of what your strengths are?
Interviews are mainly for a face-to-face assessment. So, when your interviewer throws this kind of question to you, you should market yourself in line with the job position you are applying for.
Sample Answer: I consider my strengths as excellent communication abilities, building and nurturing healthy relationships that promote sales, teamwork spirit that helps the organization achieve more, special attention to details that help me make sure everyone is attended to appropriately and accurately. Also, my ability to work well under pressure helps me to thrive in a fast-paced work environment. I am also very accountable to the leadership placed over me. So, I report unpleasant situations where necessary. I also believe in punctuality because it helps me get settled for the day's job quickly.
Be intentional about making the employer see that you know how to harness your strengths to fit into the job position you are vying for perfectly. Be confident but avoid words that may tell your interviewers that you are proud because pride may not be a good sign.
On the other hand, give us a concise description of what your weaknesses are?
No human out there is perfect. Unfortunately, most of us are seeking perfection. That is why we keep pursuing growth and personal development daily. So they want to know how sincere you are and check out the areas you are struggling with and how you are working on them. So you can provide an answer in this form:
Sample Answer 1: I am a very hardworking person who is usually restless until all the available tasks are adequately cared for. This usually makes me take on more assignments when I am supposed to rest and be refreshed. So, I am learning to teach others to be disciplined and give them the privilege to work and grow. And I am also learning to rest so that I don't break down on the job.
Sample Answer 2: I have zero tolerance for indiscipline to the extent that I can quickly address it wherever I see it. But, I am learning to report to the right authorities rather than address it immediately to avoid conflict with coworkers.
Sample Answer 3: I have a simple and friendly perspective that helps me easily connect with customers that help make their experience a wonderful one. Although this is very important, I am learning to master the art of sticking to their needs rather than getting too personal.
Let your weakness be accompanied by a desire to learn and explain steps that you have set in place to become better.
Where do you see yourself in the next five years?
The best answer to this question is to give an explanation of career growth at Walmart. However, you should ensure that you don't give them the expression, you will be leaving in a couple of months. So you can answer this:
Sample Answer 1: In the next five years, I see myself in a management position at Walmart. With my determination, discipline, and hard work, I can work my way to a leadership position.
Sample Answer 2: I also plan to further my education in the future, but I will be here till then.
Interviewers understand that change is constant, and you can change your mind at any time. So don't be under pressure to please anyone. Instead, be sincere and bold. Just give them the notion that you are a goal-oriented person who has plans in place for growth.
In business, they are competitors that keep us at our best, who would you name as Walmart Competitors?
Don't let any question take you unaware, be smart. Think of companies who are offering similar services to that of Walmart and name them. Interviewers want to see if you were diligent enough to notice that they were competitors in the line of business they are operating.
Sample Answer: Well, Walmart's competitors would include: Ikea, Aldi, Walgreen, Amazon, Target, etc. These companies provide similar services and also seek to make shopping easier for customers.
How would you deal with an angry customer, who raises his/her voice on you?
In a workspace like Walmart, customers with different reaction levels visit the store for purchase. They would love to know how you will be able to manage and handle such situations. So your answer should reflect the level of your maturity in handling conflicts.
Sample Answer: First, I will approach the customer and find out the reason for their displeasure. If it's over an item wrongly packaged, I will tender an apology and move to make corrections. If they are demanding a refund, I will direct them to the customer service center to be easily attended to. I understand that they are not angry at me, but at the service rendered, so rather than take their reactions personally, I will take steps to correct them.
 Have you ever contributed to the achievement of someone's goal before?
Questions like this seek to unveil your true personality, team spirit, and how you react to other people's success. So, it is expected that your answers are real enough to show the interviewer that you have not just been living for yourself, but you have also been concerned about the interest of others. Be quick to narrate your experience at helping a team member or a friend if you don't have previous work experience.
Sample Answer: Yes, I have hugely been a blessing to people. Previously, my team desired to achieve the target of doubling the monthly sales through promotion. I was delighted and suggested that we create fliers to promote awareness and that largely attracted new people in the local community to know where to get their shopping needs met.
You may have an experience that's made you happy by just being a part of it. Please share it with your interviewers with emphasis on how well you worked with your team.
What would you do if you caught your colleague stealing?
Almost every store has to worry about colleagues stealing their money. So, this question is available at the Walmart Interview session. They want to know what reactions would look like. Would you overlook it or call the necessary authorities to look into it.
Sample Answer: If I see my colleague stealing, I would take the issue seriously and report it to the management because stealing from the company should not be entertained. If issues like this are not addressed, the company may run at a huge loss. 
Show your hiring managers that even if the theft appears small, it must be addressed because small things also matter!
Are you comfortable with standing for long hours daily?
At Walmart, most entry-level positions require that you stand, bend or kneel for long hours. Questions come to determine if you have an idea of what you are getting yourself into and check if you are willing to give it a try. If you have previous work experience of standing for long hours, feel free to share your experience with your interviewer, and if you don't have experience, show your willingness to learn on the job. 
Sample Answer 1: Yes, I am comfortable with standing for long hours. In my previous work environment, I worked as a cashier, and we were required to stand to carry out our duties most times. I also got involved in the stocking of shelves which required physical strength. So, I consider myself strong and up to the task.
Sample Answer 2: Although I don't have any work experience, as an usher in my church, I have had to stand for several hours making sure everything goes well, and I am eager to put the same energy into work if I am given the opportunity.
 What would you do, if a customer requests a favor from you while you are busy with a different task?
At Walmart, customer service is one of their priorities. Your interviewer wants to know where your loyalty lies. 
Sample Answer 1: I would leave my task and offer the customer maximum satisfaction to have an amazing shopping experience. This single act would make the customer feel special and loved.
Sample Answer 2: If my current task is also for a customer, I will plead with a colleague to ensure that the customer is properly attended to. Everyone must get special treatment and not feel cheated on their visit to the store.
 Have you ever gone beyond/above to ensure that a customer's need was met?
Your interviewer is interested in finding out if you can go beyond for a customer. Let your answer reflect the depth of your belief in putting customers' satisfaction first.
Sample Answer: Yes, I have done that before and would be willing to do that over and over again. I remember a time when a customer needed an item that we currently did not have. I apologized and asked how urgent the need was. I also asked the customer if they could try another product that could meet the same need. I convinced her to get it, and she was glad she chose it because it did meet her needs.
I also remember a time when the customer insisted on getting a product because her child needed it. I had to get it from another store with the store manager's permission, and she was so excited.
Can you work in a fast-paced environment? If yes, what tips do you put in place to ensure that your services are effective and efficient?
At Walmart, they receive a lot of customers daily. To meet their needs, you must be very fast so that you don't keep them standing for too long. Hiring managers want to know if you have been in an environment like this and how you intend to manage it. Your answer can this form:
Sample Answer: Yes, I can survive and work well in a fast-paced environment. I discover that I complete tasks easily and quickly by designing strategies and methods. This helps me follow through on company policies while carrying out my duties. Knowing the next step to take helps me leave nothing out and ensure that I give my best to my task. I also ensure that my tasks are well arranged. This helps me focus on similar tasks at the same time. I pay attention to details and assess how much I have been able to achieve within a particular time. This helps me know how much I have accomplished and shows me what I have left.
Do you have any questions for us?
Sample Answer:
What does working as a Cashier look like at Walmart?
What has been your strong motivation at Walmart.
What skills do I need to achieve success on the job?
What challenges exist for an employee just joining the team.
Any of these questions will show that you are eager to join the team.
FREQUENTLY ASKED QUESTIONS
How many minutes does an interview at Walmart take?
Walmart has no interest in wasting your time. They ask direct questions at interviews that usually take nothing less than 15-30 minutes.


How best can I prepare for the Walmart Interview?
First, Fully understand the role you are applying for by conducting proper research, pay a visit to the store, ask questions about interview structure and rehearse interview questions. Dress properly and go get the job.


What do I need to bring to the interview?
Come along with 2-3 copies of your resume, contact of your referees, and questions you would like to ask your interviewer.
Walmart Interview Questions with Simple Answers