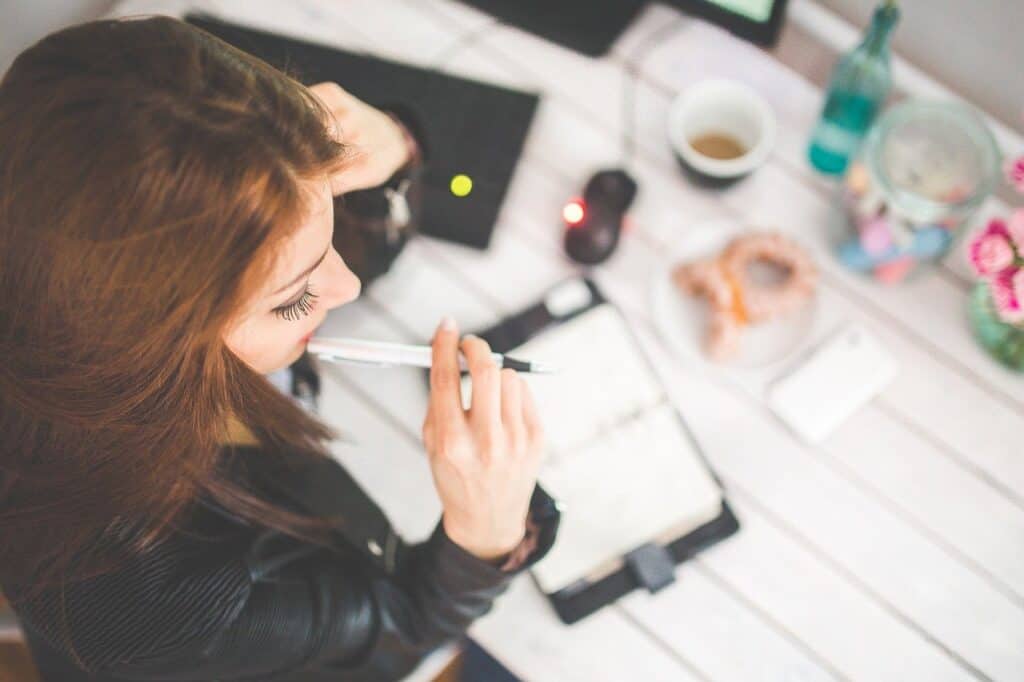 The fast-paced environment of Walmart offers diverse work opportunities for every individual in a different department, but what it is like to work in America's multinational retail corporation is still a mystery question for many. Details of the work milieu of Walmart will unfold in the upcoming paragraphs. We will discuss how does the experience of working with Walmart feels here.
How does working with Walmart feel like?
The working atmosphere at Walmart feels like working with parents, providing yet disciplined. Walmart employees get two breaks of fifteen minutes and one lunch break of one hour, which, compared to competitors, is quite different. It also includes taking care of their employee's personal life and health by providing them extra benefits that are hard to find in a company. In the upcoming paragraphs, perils and perks that affect Walmart's experience will be mentioned in detail.
Different employee benefits that add to the experience:
Discount: Walmart provides its employees with a discount card of 10% off on every purchase. This card is available after working three months at Walmart. Other than a standard discount, workers also get coupons up to 35% off for one-time purchases. 


Paid Leave: Members of staff get their wage even if they are on vacation or have some emergency. Walmart understands the need to take time off from work to focus on self or family. If someone doesn't take their paid leave, they can cash it, which is extremely intriguing.



Aid for New Parents, Even Foster Ones: The paid leave scheme includes the maternity leave of up to 10 weeks post-birth time. Walmart also covers up parental leave supplementary to maternity leave, adding up to 16 weeks of paid leave for the new family. Not only this, but Walmart also covers all the expenses of adoption if one is a full-time employee thinking of expanding family. The bonus is even foster parents get parental leave to spend time with their family.


Stock Purchasing Through Salary: Walmart offers its employee to buy shares directly through their salary by deducting the amount from payroll, which, if given a thought of considering the future, is beneficial. 


Health Insurance: Medical facility provided by Walmart covers vision, dental, and complex medical procedures that are beneficial for the long term, and insurance is provided at a reasonable price compared to the $1000 demanded by big companies. 


Advancement in Career: Growth in a profession is one of the benefits Walmart employees get. They gradually move up the ladder with hard work. Part-time associates get converted to full-time if they work for 40hours at least 9 consecutive weeks, to be precise. Other than that, one also gets to experiment by working in different departments. 


Free Education: Walmart has started a scheme of $1 per day where employees pay one dollar, and in return, their college tuition fee is covered by Walmart. This is called the dollar day program. It covers the cost of books, coaching, etc. Although this program includes only selective diplomas and degrees yet, it is beneficial for people to make a career with business administration, plumbing, and other related courses with financial aid.


Internships: Helping students with occupational advancement, Walmart provides paid internships with college credits. Moreover, students get exposure to working with experts in the industry at a young age.


Flexible Working Hours: Walmart provides an app to its employee through which they can look at available shifts, swap shifts, pick hours, and cancel it through few clicks. Therefore, it excludes the headache of begging for shifts to someone.


Paycheck: As the strategy of Walmart payment goes, an employee gets paid twice a month that helps to keep balance in a personal budget and prevents from getting broke on the last days of the month. Occasionally, bonuses are provided in the holiday season.


Career Opportunities: Walmart not only provides blue-collar jobs but also has plenty of white-collar jobs in various fields, including business administration, technology, healthcare, etc.


Retirement Plans: The pension program is also part of being employed at Walmart. If a person serves Walmart for 15 years or more, they get lifetime access to a Walmart discount card.  


Friendly Environment: People working at Walmart treat each other with respect and cooperates well. Many workers praise their teammates for helping them in time of need. Managers are cooperative and allow mothers to run errands in the break, like picking up children from school.
Cons of working at Walmart:
Where the benefits of having a career with Walmart is incredibly beneficial, the negative side of Walmart adds a sour taste to it that can be read as follows:
Rude Customers: Being a cashier or associate, one has to deal with all types of customers, which can be a bittersweet situation sometimes. Arrogant clients put pressure on staff and ruin their day, ultimately becoming one of Walmart's disturbing parts.


Pay Rate: Compared to amazon and Costco, Walmart offers less payment per hour, whereas it makes more gross profit than any other retail corporation. This is very heart-breaking for people who are merely able to make both ends meet.


No Discipline: Many of the employees doesn't work properly or make others do their work. Some former employees also complained that few managers and supervisors throw off their work at associates and get paid for doing nothing.


No Holiday Season: When working at Walmart, one has to forget spending the holiday season at home. Because of busy schedule during Christmas, easter, black Friday, etc. request for a day off is denied leaving emergencies aside.


Poor Attendance System: Its workers have often criticized Walmart for an irrelevant point system as an attendance method. These points are given if an employee takes a day off without notifying, holiday season, etc. If one gets up to 5 or 6 points, they are terminated at the spot without considering their loyalty, hard work, or circumstances. This system was responsible for many unjust terminations.


Weekly Work: Saturday Sunday off is a myth for workers at Walmart. This is a good fact for people living in poverty as they get extra money, but it could be difficult for students.  


Not Proper Discount: 10% discount card does not apply to some groceries like milk, vegetables, etc., which doesn't make any proper sense. However, this restriction is lifted in November and December cause of the holiday season.


Unjust Shifts Deduction: Managers often don't provide hours to employees in the slow market, that is, January and February, which is a huge loss for breadwinners of the family. These situations are worrisome for many families. 
Rules to follow as an employee: 
Every employee has to wear a Walmart tux along with their name tag to distinguish them from customers.
Cashiers have a daily target to meet, which includes "items scanned per hour," too.
Employees are advised to take only the amount of time allotted to them as a break; otherwise, points will be added to the attendance list.
If any incident happens at Walmart, employees are trained not to give any statement to the press unless said.
No employee is allowed to touch any customer. So, in times of any inconvenience, police are called directly to resolve the issue. 
Walmart also keeps an eye on the personal finances of their employee and prohibits them from investing money in the rival company.
Walmart forbids employers to sell anything as a side hustle. 
If any Walmart store is quarantined due to covid, employees will receive their pay of up to two weeks, and it will not be counted as an absence.
Conclusion 
Experience of working at Walmart includes plenty of benefits if a person is aware of how to take advantage of it. As a day-to-day job, Walmart does provide financial security to millions of people. It would be secure to say that Walmart is a good option to get started in a career. 
Frequently Asked Questions:
What are the common questions asked in the interview section?
Answer: Walmart asks common questions like name, experience, cause of leaving the previous job, strengths, weakness, source of motivation, salary expectation, and some relevant questions to the position one is applying for.
Answer: Sam's Club is a wholesale warehouse for members only. With a negligible amount, one can buy things at a lower price in bulk. Membership can be renewed through the mail, online, or in stores. Sam's Club generates many jobs every year in different fields.
How to apply for a job at Walmart? 
Answer: Walmart has a website (careers.walmart.com) through which applications for any job can be submitted easily. There is an option of finding the desired job in any store, any location, and any department. 
Does Walmart includes everything in the training process?
Answer: Answering this question specifically would be difficult because it depends on the position one is being hired for. Training might end with few things missed but authorities are always ready to help anyone or cut them slack if they commit a mistake out of being unknown to the concept. 
Also read All About Walmart Department Manager
How does the experience of working with Walmart feel like?