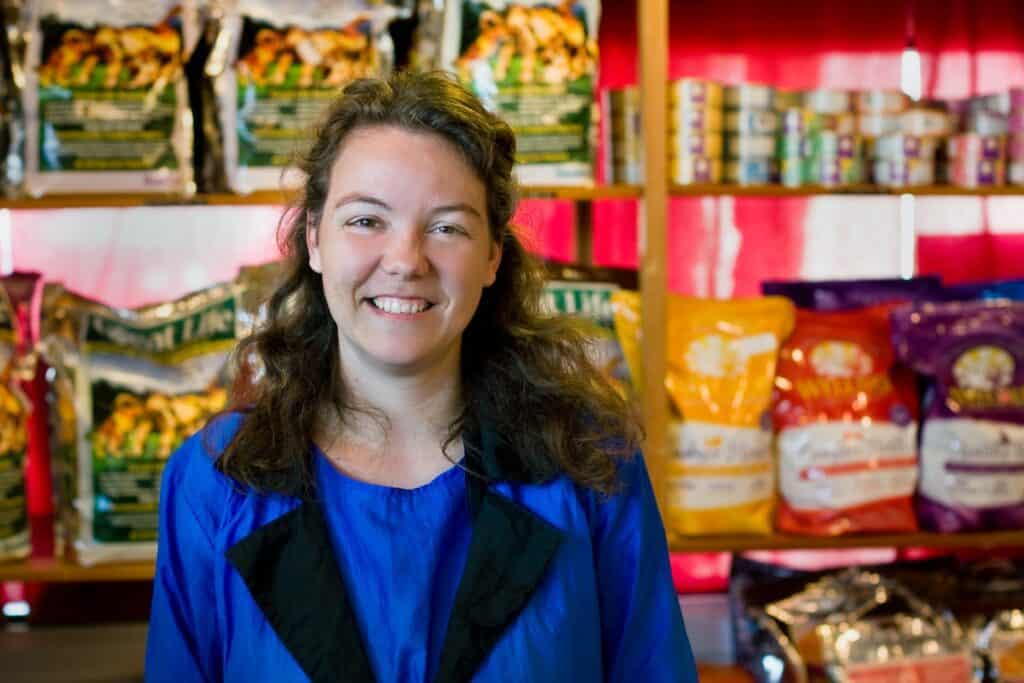 Have you ever gone shopping at Walmart and wondered what it is like to manage such huge stores? It is for sure not a simple task, but is it a rewarding job? This article will answer your questions and even more. We will reveal everything you need to know about being a Walmart Department Manager and help you determine if it is the best job for you. 
What is Department Manager Job?
It is easy to predict the function of a department manager from the role name. A department manager is a person who is responsible for overseeing the planning and the executing of the entire operations in a particular division in the company. Their goal is to provide the best customer service while applying the company's policies.  
About Walmart
Of course, we all know Walmart. However, we do not all know the history behind one of the best retail companies in the world. So, before you consider applying for a job at Walmart, you should inform yourself about the company to know the company's standards and show interviewers your genuine interest in working at the company. Walmart started around 50 years ago as a discount store. Sam Walton, the founder of Walmart, had the aim to create great customer service by offering many products at prices less than the market. Nowadays, the company has 10,500 stores in 24 countries. Moreover, it has a very prosperous e-commerce website. 
Company's Values
Great Customer Service: Front-focused culture, Put customers in the first place, and to be:

Ground-breaking and agile
Respect all individuals, lead by example, listen, and inclusive.
Strive for Excellence: accountability, high performance, and be strategic.
Act with Integrity; honest and brave.
Walmart Department Manager Job
Job Description
Job Summary: Department managers at Walmart run many vital operations that determine the success of the departments they are responsible for. They have a diverse set of roles and duties. Their role includes leading the staff members towards achieving top performance and meeting the department's targeted goals. Moreover, they have to deal with merchandise to deliver them from the suppliers to the stores and organize them in the best way possible to attract customers. On the other hand, Department managers deal with customers and receive their feedback to make sure they are satisfied.         


Job Duties and Responsibilities: As a Walmart department manager, you will be responsible for several stores in a specific department. Your primary responsibility to secure the efficient running of operations at these stores and maximizing sales and profits. To reach the targeted goals, here are some of the things you will do as a department manager at Walmart:


Staff Supervision: The department manager provides supervision over the division by assigning tasks to the staff. The department manager guides the staff members towards achieving the targeted goals. To do so, they teach them the company's policies and procedures. They also monitor their work to ensure top performance and compliance to the company. Also, they provide them with training and coaching. Department managers also take part in the hiring and promotion.
Managing Merchandise: The Department manager's job is not exclusive to guiding employees; they are also responsible for the merchandise. They should provide merchandise all the time and make sure that there is a constant supply. In addition, they should keep track of the company's policies and the laws and regulations related to the merchandise. Also, they engage in packaging, labeling, and stocking merchandise according to the company's policies and procedures.
Meeting the Department's Financial Goals: Moreover, department directors should work hard on reaching the financial goals through SWAS planning and managing the customer inventory flow. 
Sustain an Area of Responsibility according to the company's policies. To achieve this, department managers organize merchandise, recognize merchandise damage, and guarantee a safe work environment for all the staff.
Stores' Supervision: Department managers are also obligated to provide neat merchandise displays by putting things into categories, removing expired and damaged products, and showing the necessary information to facilitate the customers' shopping experiences, such as installing price labels and info about the products.
Provide Great Customer Satisfaction: The Department manager's job is not only about overseeing the operations inside the company, but it is also about connecting with the external world, such as communicating with suppliers and customers. The department manager must put customer satisfaction in the first place because customer satisfaction is one of the most important values at Walmart since it was founded about 50 years ago. They should help them find their needs, resolve their issues, and taking their complaints and feedback into consideration.  
Qualifications you need to have to get the job:
Skills: To secure a job offer for this demanding job, you should have numerous sets of skills such as:

Being good with people.
Potent leadership qualities.
Problem-solving skills
Finance skills
Strong skills in Microsoft Office, especially Excel



Educational Background: You should have a bachelor's degree, and of course master's degree is preferred. 


Personality Traits: Having these traits will make you a good fit for the job:

Flexibility
Detail-orientation
Agreeableness
Openness
Job Salary
The average pay per hour for a department manager at Walmart is 15 dollars. Sometimes it could be less or more based on several factors, such as how many years the manager has been working for Walmart, their experience, and other more factors. Also, the salary depends on the department you are working in. For instance, in demanding departments where the workload is more difficult, you might take a base salary of more than 15 dollars per hour. However, you could receive additional pay on these 15 dollars, such as taking a commission based on their performance. The average commission makes about 5 dollars. This salary is considered a good salary in comparison with other department managers' jobs at different companies.   
Job Benefits
One of the most factors that you should consider when you are applying for a job is the benefits the company offers. Hence, we gathered for you some of the benefits that Walmart promises it will provide for department managers:
Several health plans for the employee and their dependents. 
Benefits such as plans to buy stocks, insurances, 401(k), and more.
Associate discounts in-store and online
Help with the education of employees' dependents.   
Maternal Leave
Pay during military service.
Paid Time off
Short-term and long-term disability.
Conclusion
A department manager is not a simple job in general, and in such a dynamic working environment like at Walmart, this job is not any easier. Moreover, if you are looking for a fulfilling job financially speaking, you might find other careers more rewarding. Yet, the salary at Walmart is considered very good. However, this job is gratifying in terms of the skills and experience you will gain. This is because, as mentioned earlier, it is a multidimensional job. In other words, you will deal with staff, merchandise, customers, and more in this job. And each one of these dimensions requires you to deal with them differently. Therefore, you will gain more insights and skills. Consequently, Walmart could be a sufficient choice for you if you have chosen to be a department manager.     
Also read Walmart's Mission Statement And Vision Analysis 2021
All About Walmart Department Manager