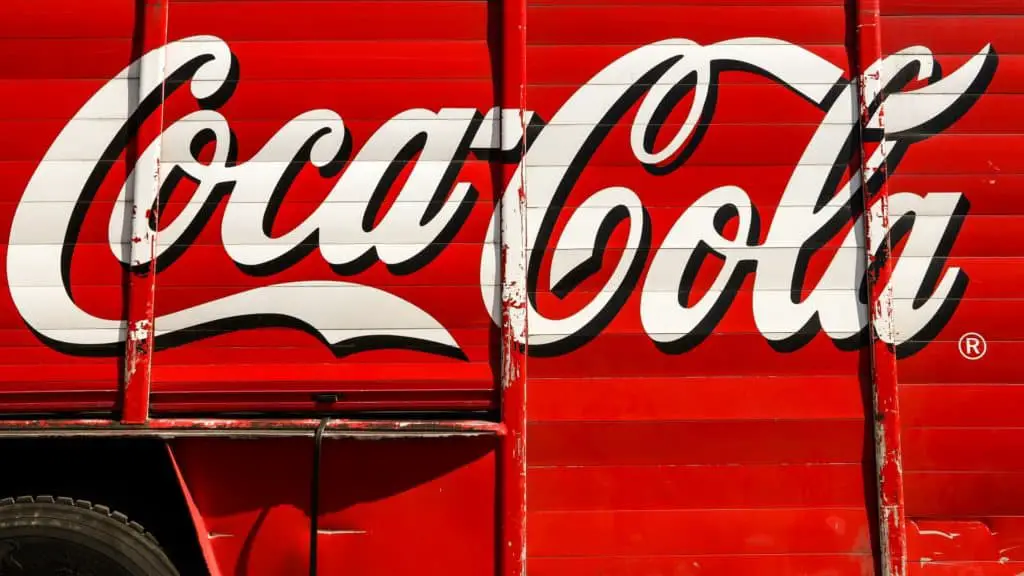 Beverage companies engage in the manufacturing and selling of alcoholic and non-alcoholic drinks. They deal with various products such as health drinks, soft drinks, coffees, wine, etc. While small-scale beverage companies engage in selling one or two products, large-scale beverage companies deal in multiple beverage products and expand their operations to non-beverage products like foods and snacks. Sometimes large firms acquire several brands under their company's name to sell beverage products. For example, Pepsi has expanded its core business through several acquisitions and thus, creating a portfolio with a wider reach. Pepsi has acquired Aquafina- a bottled water brand, Gatorade- a sports drink brand, and some soft drink brands such as Mountain Dew and 7UP. Needless to say that this industry is highly competitive. The brands try to position themselves differently than their competitor with different bottling, packaging, and celebrity engagement. In the following article, we look at 20 of the largest beverage companies in the world and their products and performance under the current leadership.
Largest Beverage Companies By Sales
Anheuser-Busch InBev – Sales of $46.88 Billion as of Dec 2020
The world's largest brewing company is commonly known as AB InBev. The company is headquartered in Leuven, Belgium, and holds its global functional management office in New York City. The multi-national beverage company operates in 150 countries, with approximately 630 brands selling beer. Under the chief executive Carlos Brito, Anheuser-Busch InBev has managed to generate a profit of $1.4 billion in the year 2020. Its performance in one of the most uncertain times in the past decades has been exceptional. Thus it is rightly considered one of the largest fast-moving consumer goods companies in the world. Some of its local champion brands are Alexander Keith's, Atlas, Modelo, and Becker. Other global and international brands under AB InBev are Corona, Beck's, Budweiser, and Stella Artois.
Nestle – Sales of $43.47 Billion as of Dec 2020
The Swiss multinational conglomerate corporation was formed in 1905 through a merger of Anglo-Swiss Milk Company and Farine Lactee Henri Nestle. It deals in various products, from baby food to pet foods, and has several well-known brands under its umbrella. While Nestle itself stands to be one of the largest beverage companies in the world, it is also one of the main shareholders of the world's largest cosmetics company, that is L'Oreal. While it operates in over 185 countries and provides employment to 339,000 people over a wide span of geography, Nestle continues to hold its headquarters in Vevey, Vaud, Switzerland. Under the chairmanship of Paul Bulcke and the chief execution of Ulf Mark Schneider, the company earned a profit estimated at $12.23 billion in 2020. The third-largest beverage company that deals in food and non-alcoholic beverages have faced its fair share of controversies and criticism over the years. Despite the shortcomings, Nestle has stood firm in terms of revenue and market share. It continues to move forward with its huge customer base abiding by its mission to make its customer's lives better by making better products.
The Coca Cola Company – Sales of $33.01 Billion as of Dec 2020
For more than a century, a company that has approximately been in existence has managed to bag the number two position among the largest companies in the world based on revenue. As we are used to calling it, Coca-Cola or Coke manufactures carbonated soft drink that was originally marketed as a patent medicine and temperance drink. The carefully guarded formula of Coca-Cola allows the company to generate profits that are even higher than the number one company on this list. Coca-Cola reportedly earned $7.75 billion in profits during the year 2020. Coca-Cola has never disappointed its customers over the decades and has served to every change in their demands. It has developed products such as Coca-Cola Zero Sugar and Caffeine-Free Coca-Cola to cater to the needs of a relatively more health-conscious generation. It has expanded its operations to every country in the world except for Cuba and North Korea.
Pepsico – Sales of $32.56 Billion as of Dec 2020
The snack and beverage corporation that commenced from America now operates in more than 200 countries. PepsiCo came into existence after a merger between Pepsi-Cola Company and Frito-Lay Inc. PepsiCo has engaged in a Soda War with Coca-Cola for generations. While Coca-Cola has preceded PepsiCo in this list based on revenues of the companies in 2020, the latter is the largest food and beverage company by revenue in Northern America. In addition to that, PepsiCo has created an immensely diversified range of beverages and enhanced its portfolio by acquisitions of companies like Tropicana Products and Quaker Oats. Furthermore, it has also expanded its snack and food range and offers some of the most loved snacks by customers, such as Lay's, Doritos, and Cheetos. Under Ramon Languarta, PepsiCo has earned a net income of over $7 billion and reassessed its sustainability agenda. PepsiCo aims to avoid the use of 67 billion plastic bottles by 2025 through its expansion in SodaStream's business.
 Heineken N.V. – Sales of $23.66 Billion as of Dec 2020
This Dutch multinational brewing company operates in over 165 breweries while holding its headquarters in Amsterdam, Netherlands. The original brewery of Heineken was located in Amsterdam, but it was closed in 1988. Being the first brewery of the second-largest brewer in the world, it is being preserved as a museum known as Heineken Experience. This museum is a major attraction in Amsterdam, as it gives an insight to its visitors about the company's history that began in that building itself in 1867. The visitors also learn about the company's brewing processes through interactive exhibits. In addition to that, they also receive two full-sized Heineken beer glasses to drink at the end of the tour. All paid for in the entry fee! The company operates in more than 70 countries and stands as the largest brewer in Europe. However, the company has faced challenges due to the global pandemic as it saw a decline in its net revenue and operating profits in the year 2020. According to a report on FoodBev, Heineken N.V. had to cut down as many as eight thousand jobs to restore the operating margins. However, under the EverGreen Plan of its CEO, Dol van der Brink is set to make a comeback and grow by 2023.
Suntory Holdings Ltd. – Sales of $21.67 Billion as of Dec 2020
This Japanese company is commonly referred to as Suntory. The company was established in 1899 and was originally engaged in the manufacturing and distribution of Japanese whiskey. Now, it has expanded its operations and deals in soft drinks along with its sandwich chain. Beam Inc. acquired Suntory in 2014, and since then, it has successfully diversified internationally to become the Third Largest Manufacturer of Distilled Beverages in the world. In addition to that, a subsidiary that is specifically responsible for the development of the company outside Japan was created, which is called Suntory Beverage & Food Limited. The company currently operates under the leadership of Saburu Kogo and Kazuhiro Saito. It has managed to build a market value of 10.78 Billion USD. 
Starbucks Corporation – Sales of $17.87 Billion as of Dec 2020
The American company is a chain of coffeehouses and roasteries, expanded in 83 countries through 32,660 stores. While the first Starbucks was opened in Seattle, Washington, in 1971, the latest one, the world's largest Starbucks roastery, was opened two years ago in Chicago's Magnificent Mile. Starbucks is credited for redefining how people thought about coffee shops and the experience while having coffee with a friend, colleague, or family. It brought gigantic changes in the volume of people who consumed coffee outside their homes. It created an ambiance that invited people to have long conversations, meet up, catch up all over a cup of coffee. Starbucks is currently operating under the chief execution of Kevin Johnson. 
Diageo PLC – Sales of $23.5 Billion as of Dec 2020
This British company is the world's largest producer of Scotch Whiskey. It was also the world's largest distiller until 2017, when it was overtaken by the Chinese company Kweichow Moutai. Diageo obtained its unique name from the branding consultancy Wolff Olins. The name is a combination of the Latin word "dies," meaning day, and the Greek root "geo," meaning world. The name is meant to compliment Diageo's slogan that talks about celebrating life, every day and everywhere. The company has expanded its operations in 180 countries and serves as the employer of over 27 thousand people. It holds its headquarters in London, England, while managing production in more than 140 sites worldwide. Under the chief executive Ivan Menezes, an Indian-American business executive, Diageo acquired the 11th position in the Thomson Reuters Diversity and Inclusion Index that ranked 4,255 companies for diversity and inclusiveness.
Keurig Dr. Pepper – Sales of $11.61 Billion as of Dec 2020
This multinational soft-drink company is based in Burlington, Massachusetts, United States. Keurig Dr. Pepper, a brewing beverage company, also sells soft drinks, teas, and sodas. Several well-known brands under the Keurig group are K cups, Snapple, Dr. Pepper, Green Mountain Coffee, etc. With an employment force of over 25,000 people, the company has expanded its business to several countries such as Canada and Taiwan through exports and sales in airlines and specialty coffee stores. The company has been under the leadership of Robert Gamgort since 2018. Keurig Dr. Pepper managed to earn a net income of over One Billion USD.
Molson Coors Beverage Company – Sales of $9.65 Billion as of Dec 2020
Molson Coors is an American company dealing in beer, wine, malt beverages, and energy drinks. This brewing company is headquartered in Chicago, United States. The multinational beverage company that has listed itself on New York Stock Exchange and Toronto Stock Exchange acquired the global brand Miller Brewing Company and all of its subsidiaries in 2016, which made Molson Coors the third-largest brewer globally at that time. Currently, Molson Coors has breweries worldwide, including Hungary, Canada, and the Czech Republic. It manages its operations from Molson Coors North America and Molson Coors Europe. The company is under the leadership of Gavin Hattersley, the chief executive officer and president of Molson Coors.
Unilever Group – Sales of $9.56 Billion as of Dec 2020
Unilever plc is a British multinational company that engages in various consumer goods, including ice creams, breakfast cereals, cleaning agents, and beauty products. In addition to food condiments, Unilever products also include beverages such as tea and coffee. The company has made several corporate acquisitions since its establishment in 1929. These acquisitions include Brooke Bond in 1984, Pukka Herbs in 2017, and several others. Today, Unilever Group owns over 400 brands and has expanded its operations in approximately 190 countries. Under Nils Anderson and Alan Jope as Chairperson and CEO, respectively, Unilever Group has managed to earn a net income of over six billion in the year 2020. 
Constellation Brands – Sales of $9.35 Billion as of Dec 2020
This Fortune 500 Company deals in the manufacturing and marketing of beer, wine, and spirits. The American company has also made heavy investments in medical and recreational cannabis. Constellation Brands was founded in 1945 and called "Canandaigua Industries" at the time. Constellation Brands now operates through 40 facilities while holding its headquarters in Victor, New York, United States. Based on sales, Constellation Brands is the largest beer importer in the US. It has a wide portfolio that contains over a hundred brands. Some of its beer brands include Funky Buddha, Negra Modelo, and Modelo Especial. Its wine portfolio includes Robert Mondavi, Richards Wild Irish Rose, and Kim Crawford. Sveda Vodka and Casa Noble Tequila are its spirits brands.
Pernod Ricard – Sales of $8.45 Billion as of Dec 2020
This is an alcoholic beverage company based in Paris, France. The company Pernod Ricardo was formed only in 1975, that is 46 years ago. Since then, the company has acquired several wine alcohol beverage brands and established itself as the world's second-largest wine and spirits seller. Some of the companies acquired by Pernod Ricardo include Irish Distillers, Yerevan Brandy Company, and Orlando Wyndham. According to recent announcements, it is believed that Pernod Ricardo is likely to merge with British Diageo to form a company dedicated to alcoholic beverages. However, currently, the company operates under the leadership of Alexandre Ricard (chairman and CEO) with over 18,000 employees.
E. & J. Gallo Winery – Sales of $8.34 Billion as of Dec 2020
The company is engaged in the production and distribution of wine since 1933 when Ernest Gallo and Julio Gallo founded it. This largest private family-owned winery of America distributes wines under more than 100 labels, including some very popular labels such as Carlo Rossi and Boone's Farm. E. & J. Gallo is the largest exporter of California wines. In addition, they sell the label André, which is considered the best-selling sparkling wine in the United States.
Jacobs Douwe Egberts – Sales of $7.89 Billion as of Dec 2020
This Dutch company was formed not too long ago, that is, in 2015, due to a merger between the American multinational conglomerate Mondelez International (founded in 1923) and Douwe Egberts (originally founded in 1753). Jacobs Douwe Egberts currently holds multiple beverage brands that include tea, coffee, and hot chocolate brands. Examples of these brands are Bell Tea, Bravo, Campos Coffee, Chat Noir, Harris, Jacobs, and Splendid. Jacobs Douwe Egberts has now merged with another coffee business owned by JAB holding. The company is currently headquartered in Amsterdam, Netherlands.
Red Bull  – Sales of $7.66 Billion as of Dec 2020
The Austrian company that was created in 1987 is engaged in selling energy drinks. Originally this energy drink was sold in a nondescript flavor only. However, some artificial fruit flavors were launched in 2013. The company is credited for following a strategic marketing approach for its product. They created a product myth instead of using mass marketing techniques. As a result, red Bull retains the highest market share in the energy drink market of the world and sells approximately 7.5 billion cans each year. 
Abbott – Sales of $7.64 Billion as of Dec 2020
Abbott is a multinational healthcare company currently operating under the leadership of Robert B. Ford, who is its President and the Chief Executive Officer. The American company is headquartered in Abbott Park, Illinois, and has expanded its operations to more than 160 countries. According to Forbes, Abbott has delivered 400 million Covid-19 tests since the pandemic began in 2020. In addition, the are various beverage products under Abbott that are oral nutritional supplements and health drinks, for example, Elecare, Elecare Jr, Ensure, Glucerna, and Metabolic.
Bacardi Ltd – Sales of $6.26 Billion as of Dec 2020
The company was originally known for its white rum and currently holds over 200 brands and labels. The company was founded in 1862 and remained one of the largest family-owned spirit companies in the world. It is headquartered in Hamilton, Bermuda. The company is headed by Facundo L. Bacardi, as the chairman of the board of directors for Bacardi Ltd, who is also the great-great-grandson of the founders, and Mahesh Madhavan serves as the CEO. It has achieved numerous awards, including top honor by International Quality Institute Monde Selection, the Grand Gold quality award for Bacardi Reserva Ocho, and Bacardi Gran Reserva Diez.
LVMH – Sales of $5.73 Billion as of Dec 2020
LVMH is the contraction of Louis Vuitton Moét Hennessy, is a French conglomerate specializing in luxury goods. LVMH has many prestigious and world-renowned brands under its umbrella, including Christian Dior, Givenchy, Stella McCartney, Fenti, and Bulgari. One of the oldest brands in this portfolio is Château d'Yquem, a wine producer established back in 1593. The company is under the admirable leadership of Bernard Arnault (as chairman and CEO) and Antonio Belloni (as MD). As a result, LVMH has become the most valuable company in Europe in 2021.
The Wonderful Co. – Sales of $5 Billion as of Dec 2020
This company was formerly known as Roll Global and operated as the business division for FIJI Water, the bottled water company, POM Wonderful, the juice company, JUSTIN Vineyards, and several other companies and wineries. Other subsidiaries of The Wonderful Co. include Landmark Wines, Teleflora, Suterra, Wonderful Sweet Scarletts, Wonderful Halos, and Wonderful Pistachios and Almonds.  The Wonderful Co. is headquartered in Los Angeles, California, and operates through 9,000 employees.
Conclusion
The beverage companies have enjoyed a rather stable demand across geographies and political boundaries. They are even required to make fewer changes in their menu across the world than some fast-food brands such as McDonald's and KFC. The bottled products of these companies have tackled the global pandemic with relatively stronger sales than those at bars and entertainment events. Some industry giants such as Nestle have also continued with their global expansion plans despite the difficult times. However, the needs and wants of consumers have changed significantly. Now, customers are more health-conscious and desire beverage products that can soothe their taste and health. The beverage industry responded to such changing trends in customer demands positively and soon came up with products that catered to all sections of their consumers.
As a result, a major shift of the global population towards non-alcoholic beverages is being observed. According to a Fior Markets report, the non-alcoholic beverage market is expected to reach USD 1732.7 billion by 2028. The global beverage market is expected to reach USD 8163.61 billion by the year 2025.
Also read The Unlikely CEO – CEO of 7 Companies
Top 20 Largest Beverage Companies in the World – By Sales