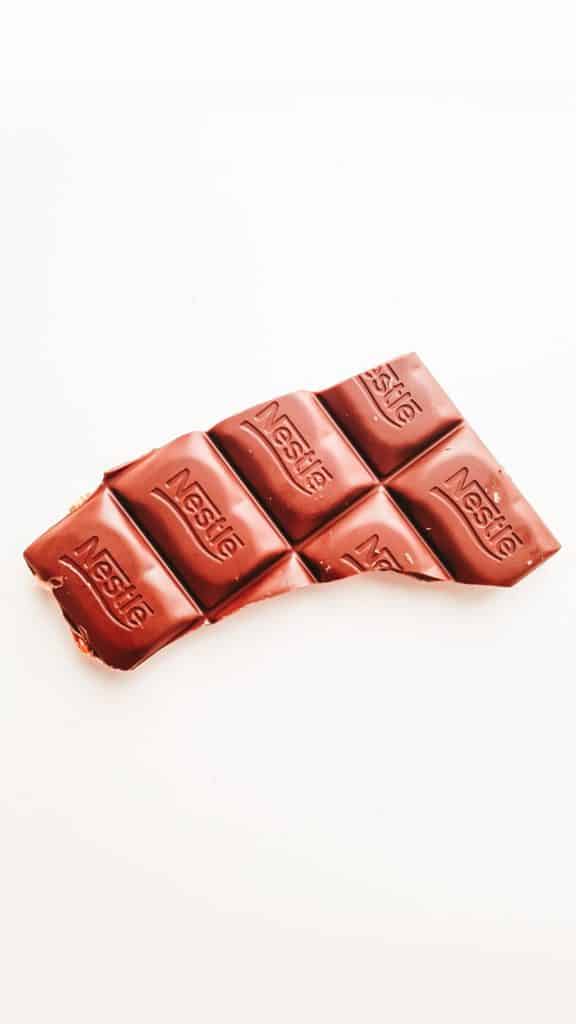 Nestle has been in the food and service industry for decades and is still making a huge impact in the economy of the world. All of this is primarily due to the different product lines they have and their fantastic marketing strategy that ties human values with its products which have helped sell three times more than normal perishable goods. That is why it is regarded as one of the best companies that sell consumer goods.
Nestle has always made a point of getting the best raw material and making their products with it. It is due to that commitment that Nestle has surpassed other competitive companies and has expanded its market. It has its origin in the country of Switzerland and has a vibrant history of operation. Henri Nestle founded it in 1866, but back then, it was known as the Anglo-Swiss Condensed Milk Company. Since then, it has made waves in the food industry and then became the largest food company in the world. This caused them to be featured in Forbes and also the Fortune 500 lists.
This company has had immense success in its respective field and has continued to make new products by carefully researching the market trend.  Its slogan," Good Food, Good Life," is known around the world, and it has its base of operations in more than 180 countries and has 440 plus factories which quadruple its output to produce a profit.
Nestle's many things, such a successful company, are its innovation in making new products and having a stable reliance on its base, its food products. They are free to experiment since they have established a stable foundation. The many things required to be successful are knowledge, passion, intelligence, and a commitment to the product. All of that is achieved if the company has something common to work towards, and that is where the mission and vision statements of the big companies help its employees. 
Today we will be looking at how the mission and vision statement has helped the company board, and its employees are the best food company in the world, which will help us figure out what we can learn from a company like Nestle in the long term run.
Let us talk a little about Nestle and its products and then hop on talking about the mission and vision statements.
Nestle and its Product Line
Nestle started out selling condensed milk way back in 1866, in 1867, Nestle developed milk-based baby food and also started to work on making 100 percent milk chocolate using the help of Daniel Peter (the previous batches had water in little amounts, the new milk process was undertaken to stop the chocolate from getting mildew). 
In this method, Nestle started its journey from a humble condensed milk seller to the multi-million dollar empire in today's time. This company then expanded its boundaries to many countries. It then started selling products like ready-made food items, coffee, dairy products, bottled water, confectionaries, ice cream, pet foods, breakfast cereals, and many more through its product line.
Nestle also went on to sponsor many sporting events and musical concerts, which widened its horizons and caused it to get new customers with great advertising. Nestle's Maggi Noodles brand went on to become the most famous noodle brand in countries like India, Germany, Poland, Romania, China, Thailand, and Latin America. 
In this way, Nestle made a big impact in the lives of many people and went on to become the world's largest food brand with the help of their employees and the love from the public. That is why it is important to know about things that inspire motivation in a company like Nestle, which we will know through their mission and vision statement.
The mission and vision statements will be divided into 3 sections. The first will be describing the statement itself and then a two-element explanation of the statement, explaining every element of the statement.
In this way, we will have a deeper understanding of the given statements without convoluting everything.
Nestle Mission Statement Analysis
The Nestle Mission Statement is based on the slogan discussed earlier, and it expands on that idea. The mission statement reads, "Our mission of "Good Food, Good Life" is to provide consumers with the best tasting, most nutritious choices in a wide range of food and beverage categories and eating occasions from morning night."
Now the meaning of the slogan entails that good food provides us with the necessary means for us to live a fit and healthy life and provide us with the best taste. So the slogan implies that Nestle aims to produce food that is good for nutritional purposes and has good tasting properties that make life better and happier.
There are two elements we need to analyze in the statement.
Provide consumers with good and nutritious food
Food and Beverage that caters to every eating occasion, no matter the day or night
The first element of the mission statement tells us that Nestle aims to follow the slogan's footsteps. It wants to provide the best looking and tasting food that is also optimum in nutrition. It wants to create products that are irreplaceable in the market and provide for the needs of the people who want to buy them. They also want to provide goods that appeal to every age group.
Chocolates, Noodles, milk products, drinks, beverages, cookies, biscuits are just some of the daily items that Nestle has produced to help people in different age groups spend every day in the most fun and affordable way possible. Nestle has always claimed that providing nutritious, delicious, and quality food made from necessary preservatives and more genuine ingredients is its aim. This will profoundly increase their reputation in the market of consumable goods.
The second element talks about how the food they produce will have the opportunity to feed people in every walk of life but also every time of the day. They want to make such food that powers the people through the day and can be eaten in any phase of the day. It aims to increase its versatility in that promise. Food is a necessity for everyone and Nestle wants to produce goods and services that make the food look good but are worth eating and provide fuel for the day.
The food companies need to use lesser preservatives and more genuine ingredients and Nestle has aimed to do that for its food and product line. Their drinks are one of the most purchased items from their product line due to their authenticity. This is their aim and objective: to produce things like breakfast cereals, biscuits, juices, beverages, milk, chocolates, ready-to-make food, and bottled waters, which can be used from morning to evening matter the time of the day. These can taste fresh and keep people going, and also cater to special occasions like parties and celebrations. Their expansion to different food products aims at getting versatility in production.
Nestle Vision Statement Analysis
Nestle's vision allows them to concentrate on all areas of their products and make sure they are not only loaded with nutrition but also provide satisfaction to the people who purchase them. Nestle has always been good at working at a steady pace that settles the foundation of the particular product first and then works on expanding and improving on those foundations.
The vision statement of Nestle reads, "to be a leading competitive, Nutrition, Health and Wellness Company delivering improved shareholder value by being a preferred corporate citizen, preferred corporate employer, preferred supplier selling preferred products." We will be dividing this statement into two elements, those are:
Delivering Nutrition, Health, and Wellness to shareholders
Being preferred in all aspects of work and business
The first element of the vision statement tells us that Nestle aims at delivering the best quality products to people in the aspects of nutrition, health, and wellness. Only when delivering these aspects to the public is successful, the shareholders' investment in the company will receive value. This is important to remember since Nestle is traded in the stock market and has a lot of potential riding on it, that is why many companies and shareholders have invested a large sum of money in the company due to it being a large component in the market due to its potential and it's the ability to make money and generate revenue.
Since Nestle deals in everyday products which are affordable and also provide good value, customers buy them due to the name and the product quality, the more purchases people make, the more profit the people investing in the company make and the shareholder's benefit. Nestle is its economy in the way it produces all of the necessary everyday items and appreciates due to smart marketing tactics.
The second element tells us that the company wants to be preferred in every business aspect. It wants to be a preferred seller, employer, supplier, and producer. It wants to supply products which are wanted by the people and give the employees jobs which they want rather than forcing them into the company. They want to be the company in which every department and everything they undertake, succeeds. They strive for perfection and want to make their names be the first recommendation in the mouths of people when talking about food products.
The commodities they make have already had a huge impact on the world, and they strive for improvement in the ones they have introduced and the ones they will. Due to their worldwide acclaim, they have provided many business opportunities and employment to tens of thousands of people and given them something to work for. As employees, as a company, and as a supplier, they plan to deliver on their word and be the best in their ways. Only by trying their hardest have they reached this level, which is being the largest food company in the world.
Values
We will also be discussing their values so that we get a complete idea of what Nestle is like as a company and find out what drives them as much as their mission. There are five main values that the company goes by in all of its dealings. These core values are Full Legal Compliance, Honesty, Fair Dealings, Integrity, and Respect.
Full Legal Compliance means that any doubts that the consumers have about the products, legally or functionally the company will support that and take action that satisfies the query of the customer.
Honesty implies that the company tells the truth, about its policies, dealings, employees, products, and everything else which can otherwise interfere with the public trust.
Fair Dealings mean that the company is only interested and will only take part in the different contracts that are within legal and fair use of their money and resources. The company will never take part in illegal deals or sell bad unsolicited products.
Integrity is related to fair dealings and the use of truth and honesty to work with people and provide the best products to the customers without taking part in any illegal activities.
Respect is the most important part of doing any business. If any business goes wrong with its dealings and does not respect its routes and its customers, it will not last. That is why it is important to respect the customers, the business, and the employees.
The Verdict
Nestle is here to stay with its arsenal of products and the continuous evolution of its product line. They have withstood the test of time to provide the best quality of products to their customers and have given back to the community. They are a true pioneer in business and their mission and vision statements are a true indication of that.
Also read Dell Mission Statement, Vision & Values Analysis
Nestle Mission and Its Vision Statement Analysis