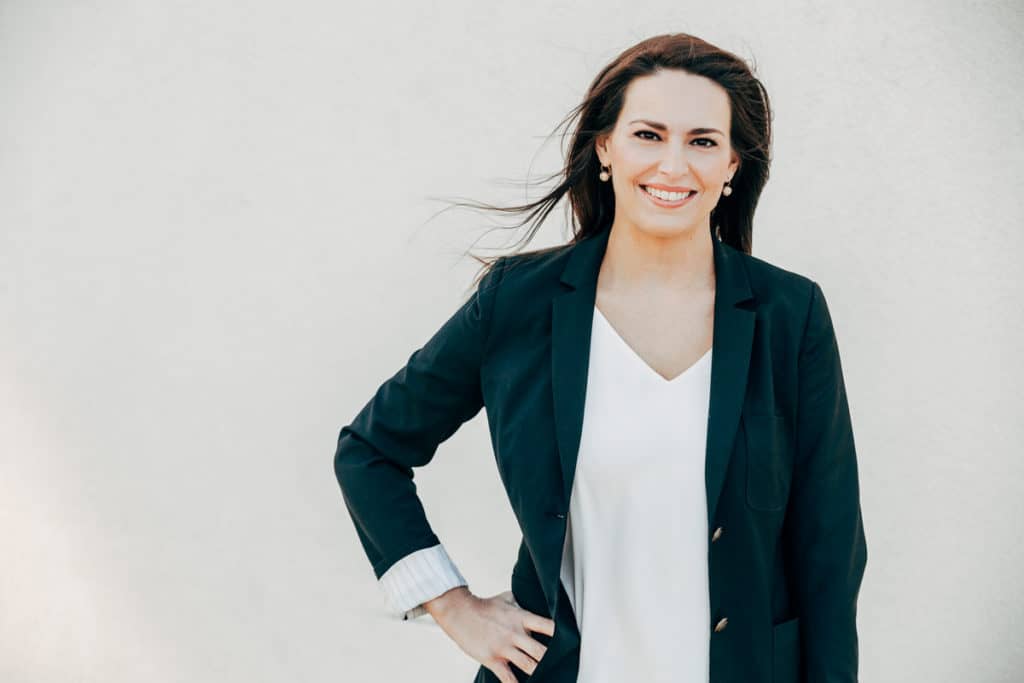 This is my story of how I became a C Level Executive Assistant. I was twenty-one and fresh out of college. After four years of higher education, I still had no clue what I wanted to be when I grew up. What I did know is that I had to start paying for my student loans, my apartment, my car, and this fabulous, independent adult life I wanted so badly. Therefore, my main goal was to get a job – any job- that paid real money. Part-time writing gigs weren't going to do that for me. Neither was my foray into the community theater world.
I worked full-time in restaurants all throughout my college years, so my resume left much to be desired. As luck would have it, a small hardware manufacturing company was hiring in their customer service department where no experience was necessary. My first week into the job, I came home in tears. I had been feeling overwhelmed with my workload and was visibly upset. The CEO walked by me and asked me what was wrong. Like the young professional I wasn't, I proceeded to gripe about everything that was frustrating me. Instead of empathy, I received exactly what I needed, which was chastisement for the self-pity and entitlement I felt. Ouch… I came home, cried, and continued the self-pity until it hit me. He was absolutely right! Customer Service isn't rocket science. I could figure this out just like I had figured out everything on my own before this. I was now angry with myself and determined to show him what I was made of. I came back to work the following Monday on fire and started to excel in the department.
Months later, I was promoted to the customer service manager. And a year or so after that, I was promoted to become his executive assistant. And thus began my career as an EA, which has continued for well over a decade now.
I have worked for C Level executives in music, restaurants, healthcare, and IT, and here's what I've learned regarding what it takes to be a great C Level executive assistant and how you will know if this path is right for you.
Recommended book for executive assistants The Leader Assistant: Four Pillars of a Confident, Game-Changing Assistant
You have to love helping people.
A big part of C level executive assistant job is serving others. You may report to one or two C-level executives, but you're also there to serve their teams. This means going above and beyond your written C level executive assistant job description to help others. Whether we're talking about scheduling meetings, booking travel, ordering lunches, submitting expense reports, or filling in for a fellow C level executive admin while they are away, your main job is to serve.
You need to be loyal and have a high level of discernment.
Business can be a battlefield at times, and I've tried to make it my mission to be a safe place for my C level executives to bounce ideas, concerns, or strategies. Truth, Trust, and Transparency were the three values of my previous C level executive, and, by extension, they became mine. The higher your C level executive level, the more you will be privy to very confidential information. Your boss needs to know that you can be trusted with such information. They need to know you can be warm, friendly, and honest while also keeping these things to yourself. Oversharing seems to be prevalent in our society today. Don't believe me? Check out this video by Faith Salie on CBS Sunday Morning, all about oversharing.
You may have an office bestie, but work is work, and there will be some things you cannot share.
You should be detailed, organized, and proactive.
When I first moved to Dallas, TX, I went to work for a music producer. Still fairly young and not having fully honed my executive admin skills, my boss called me while he was deep in the throes of frustration. He had just arrived at his preferred car rental company and had no reservation. He reminded me that it is my job to put myself in his shoes and think of his business as my business. I was supposed to think through all the little details regarding what he would need for travel or meetings and then do it. It seems simple enough, but I promise you every executive assistant at some point has forgotten a key detail on their boss's calendar or in their travel. And it's no fun when it happens.
The key to avoiding those mistakes is regularly reviewing your executive's calendar weeks – sometimes months – in advance. Make sure you have a room booked for the meeting, the conference call number on the calendar invite, the car reserved when your boss arrives at their destination. Thinking ahead of time and being detailed makes all the difference.
You must be willing to do what it takes.
C level Executive Assistant job can be very unglamorous. I've had my share of perks during my career, like attending movie premieres, going to the Grammys, trips to Chicago working in offices that over-looked Lake Michigan, and rooms at the Plaza Hotel in New York City, to name a few. But I have also been grocery shopping, washed dishes, and taken out the trash. If you're not willing to do what it takes and sweat the small details for your executive and their team, then this might not be the right career for you.
And, lastly, you should bring a great attitude into the office each and every day.
Please do not underestimate the power of a great attitude. I make mistakes just like everyone else and get frustrated as normal people do, but my top priority is to bring a great attitude into the office. I have a note I keep at my desk that reads, "Choose to Be Happy." It's a choice I make the second I walk into the office, and it's my intention with every interaction I have. Your executive is in a position to surround him or herself with the people they like to work with and who represents them well. There are a lot of people who qualify as good admins. They may have all the characteristics listed above. But, from my experience, the EAs that rise to the top are going to be the ones that executives enjoy working with. They want someone who, along with being professional, also brings some positivity.
So what do you think?
Being an executive assistant is certainly a unique position. You get to work with really smart people and view the business you're a part of at a very high level. You get the opportunity to listen in on meetings where some of the greatest minds in their fields are sharing ideas and figuring out the future. And you're also going to be ordering lunches and serving coffee. It's all part of the executive assistant job!
Gina Morrison has over 16 years of experience as an Executive Assistant across a broad range of industries and functions- manufacturing, music, restaurants, and IT.  She's had the privilege to work side by side and glean a wealth of knowledge from some of the most innovative, inspiring leaders in their fields.

Here are a few of her favorite things: Her husband and kids, of course. Then there's FOOD, travel, movies, politics, reading a good book, and writing stories.
Gina describes herself as a lifelong learner, lover of innovation, and all things GREEN.
Favorite Quote: "You can't go back and change the beginning, but you can start where you are and change the ending." – C.S. Lewis
More about becoming an executive assistant
Interpretations go wrong where an executive assistant's role is assumed to be exact as that of a secretary, leading to the conclusion that being an executive assistant is equal to serving as a secretary.
Although they are similar in some obligations, they carry out. For instance, assisting an executive or overseeing official duties. There still exist several factors to consider when comparing both roles, such as:
Complexity of Tasks
Level of responsibility
Education and Training
Salaries and Outlook.
For instance,
A secretary's role generally involves bookkeeping, managing budgets, attending telephone calls and emails, making travel arrangements, and so on.
While an executive assistant is often a senior staff member, that can take on a secretary's duties combined with other complex tasks, such as training other office staff and handling tasks of high priority in an organization.
Secondly, looking at their compensation, an average executive assistant to the CEO in the U.S. makes $48,797 as an annual salary, while an average secretary takes home $25,964 a year. 
Now that the distinction between both roles is outlined, in this article, I will educate you on all the essentials you'll need to know about an executive assistant; what they do, how to become one, and the benefits attached to being one.
That being said, let's continue.
What Is an Executive Assistant?
An executive assistant is a highly skilled and well trained administrative professional assigned to a top executive to perform diverse assignments that could affect the organization's progress.
Specifically, an executive assistant performs a support function to the CEO and the organization he/she is employed. So, unlike an administrative assistant, anyone occupying the role of an executive assistant must possess a large variety of skillsets such as:
Good Communication Skills
Analytical Thinking
Good computer skills (Microsoft Office)
Time Management
Flexibility
Adaptability
Multitasking
Executive Support
Self-confidence
And the list goes…
Possessing these skills isn't just a means to getting employed, but also a necessity to record a win-win in your role as an executive assistant in whatever organization or firm you'll find yourself, as you're uncertain about the type of task that you will be assigned.
What Does an Executive Assistant do?
Apart from the primary responsibilities such as setting up and managing (meeting) schedules, handling the company's communication, providing administrative or clerical support, other obligations of an executive assistant can vary as it depends on the organization that will employ you.
Or, will I be wrong to say that executive assistants perform all the duties you can ever think are attached to assisting an executive, from aiding executives to make the most of their trips or vacations to representing executives in meetings and conferences.
Regardless, due to my research reading several job descriptions, I've come up with the following as responsibilities an average executive assistant should:
Act as a point of contact between the board of executives, co-workers, and external partners.
Plan and manage the executive's meeting schedules.
Serve as a communication bridge between the executive and external bodies. 
Provide support to the executives or group of departments.
Organize and manage the travel of (executive members).
Manage events
Make reports and presentations.
Conduct research and analyze statistical reports.
However, depending on the organization that employed you, these tasks may not be wholly yours to execute because you may have one or more executive assistants to assist you.
How to Become an Executive Assistant
Like other fields of expertise, becoming an executive assistant may require you to possess at least a high-school degree or General Educational Development (GED). Nevertheless, it will be more advantageous when you gain a bachelor's or master's degree in business administration.
Meanwhile, apart from acquiring formal education as a prospect, there are several other skills and experiences employers in different organizations seek in prospective employees. So, having previous working experience as an administrative assistant can aid land an executive assistant job.
Or, what if you're just a newbie?
I'll promise it's not a problem. With the possession of the right skillset and at least a High school or Diploma degree, you can gain an entry-level position as an executive assistant.
Qualifications/Educational Requirement
Except you are seeking an executive assistant position in a large firm that'll require you bag a Bachelor or Master's Degree in business administration. Additionally, a past administrative or secretarial experience, a High school or Diploma degree with an appropriate skillset, remains the least qualification for an entry-position role as an executive assistant.
However, to clear doubts, I will list down the requirements you'll need to achieve your dream as an executive assistant.
Education:
Earn a High School Diploma
Earn a Bachelor's Degree
Obtain a Certification
Invest in Career Improvement to Remain Relevant.
Skills Required
Following are the skills an executive assistant must have:
Interpersonal skills
Active Listening
Motivation
Responsibility
Patience
Flexibility
Dependability
Organizational Skills
Executive Assistant responsibilities are 
Creating and Keeping deadlines
Goal setting and meeting goals
Decision making
Managing appointments
Making schedules
Multitasking
Strategic thinking
Coordinating events
Project management
Filing
Public speaking
Communication Skills
Executive assistants must be proficient with 
Verbal
Nonverbal
Written
visual
Computer Skills
Operating Systems (Windows and macOS)
Office Suites (Microsoft Office, G Suite)
Spreadsheets (Excel, Google Spreadsheets, etc.)
Presentation software (Powerpoint, Keynote)
Communication and collaboration tools (Slack, Skype, etc.)
Executive Assistant Career Path
Just like prior experiences as an administrative assistant can be instrumental in gaining the role of an executive assistant, the same goes for the numerous perks attached to an executive assistant's role.
I mean, as an executive assistant, you can take advantage of the perks attached to serving as an executive officer by advancing your career as an executive assistant.
Or endorsing the use of acquired skills and experiences to explore other opportunities or win a new role.
For instance, leveraging on these careers as a result of prior experience as an executive assistant:
Event planner
Business Analyst
Human Resource specialist
Business Development specialist
Office Manager
Operations Manager
Public Relations Specialist
Recruiter.
How Much You Can Make as Executive Assistant.
So far, this part is what makes the highly complex and task-filed role rewarding. How much you take home depends on your level of expertise and experience. 
Regardless, according to an updated article on glassdoor.com, an average executive to CEO receives $48,797 as annual pay. That means an average executive assistant takes home $4,066 a month.
Finally, now that you've digested all the essentials you'll ever crave about the executive assistant profession. I assure you to begin your journey, as this piece left nothing unaddressed. 
However, as an end piece, keep this in mind as you journey on. Let it stick to your heart that an executive assistant is responsible for the smooth running of an organization, as they're the closest to the executives, internal and external clients. And that becoming a professional of this role, you must be ready to learn and invest consistently in personal and career growth as tasks attached to this job mutate as days go.
How I Became a C-Level Executive Assistant