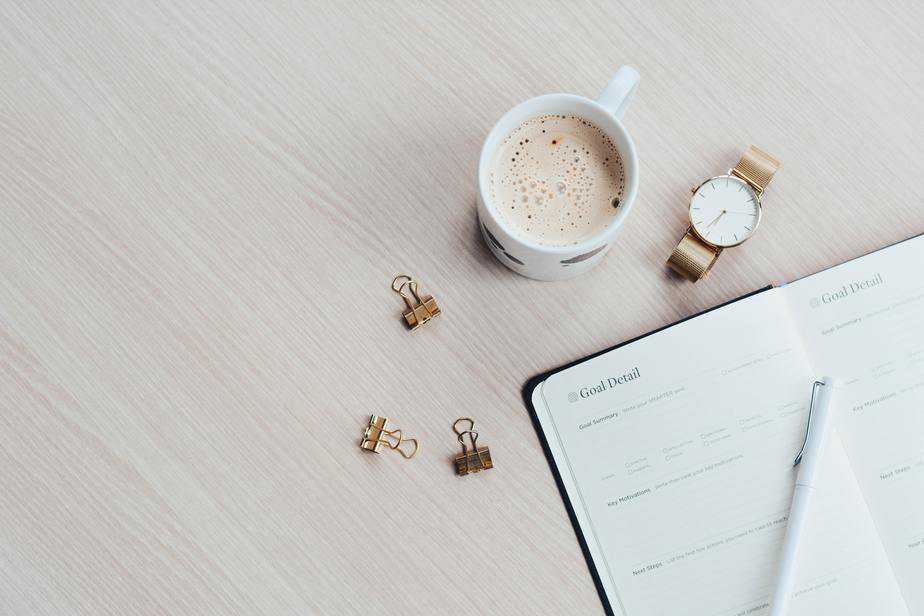 Executive assistants act as a support to someone else's work. With the help of their supervising skills, they tackle multiple tasks along with training office staff. With the completion of every goal of an executive assistant, the company moves a step ahead. Executive assistants prove to be an asset to the company by completing important goals such as planning and executing vital office events and scheduling several professional occurrences. Their goal is to complete different administrative tasks in minimum time and manage various office supplies. They also keep an eye on the company's expense reports and look after the arrangements regarding travel and accommodation. Read the following to get a clearer view of the goals of an executive assistant. 
Goals of an Executive Assistant
To complete administrative tasks in a professional manner keeping in mind the deadlines. 
To manage a calendar carrying different events and scheduling them accordingly. 
During business tours, the executive assistants must make accommodation and travel arrangements for executives and business partners. 
They are required to perform important tasks such as bookkeeping. 
They also play a vital role in planning and executing different events that are going to take place. It may be a business meeting or even a social gathering. 
Examples of Goals Performed by an Executive Assistant
Scheduling 
Now, you must have got an idea that scheduling plays an important role in the tasks chart of an executive assistant. Let us have a look: 
Organizing and managing professional events that are focused on the keynotes given by the superior. Making schedules and logistics for vital meetings, one of which is the board of directors meeting. This meeting is held quarterly and has to be planned one-quarter prior.
Managing the number of appointments made for the executive and ensuring that it does not go more than four in a day. The schedule of the appointments is based on the factor of importance. 
The executive assistant also looks after the various events and meetings that will take place in the future. The planning and execution regarding the same get started a month earlier than the scheduled date. 
Administrative tasks 
The administrative task is a very important job that has to be handled with utter supervision. This is rather a desk job that keeps the flow of work in a company. 
Some of the vital works are carried through phone calls that the executive assistant often answers. The task requires the person to alert and to answer the phone within the completion of 3 rings. At times, the executive assistant also manages multiple calls while putting other calls on hold. So, it also requires them to reduce the hold time to less than 4 minutes. 
Emails are as important as phone calls. An executive assistant is required to reply to all the mails in one business day. Note that special attention has to be given to high priority and urgent emails requiring a reply as soon as possible. 
All companies extensively use Microsoft applications. An executive assistant's goal also requires them to stay updated with the various Microsoft applications. Such as excel, word, PowerPoint, Outlook, etc. The more skilled they are with these tools, the easier they can handle different forms of information. 
Bookkeeping 
Though every company has its finance department, still they require an executive assistant to keep an eye on expense reports. This forms another vital goal of the executive assistant. 
The executive assistant is required to prepare a process expense report in 24-hours. The report is made keeping in mind the expenses involved for a team of 20-person. 
The executive assistant also performs an audit. Here, the assistant's goal is to ensure that all the past expenses were spent on reasonable items and the total amount falls under the budget. This activity is performed at least once a month. 
The executive assistant manages the various payments of the company too. One of the goals is to lower the amount of operation cost by 20%. One can achieve this goal by researching and securing alternate suppliers. 
Office Management 
The executive assistant ensures that all the supplies and stocks are there at the time of need. This task also includes training other office staff. 
The executive assistant creates cooperation among the members of a team and across the company's various departments. The goal, in this case, is to ensure that no one raises an inter-departmental issue. The assistant maintains peace in the work environment. Thus, reducing the risk of complaints. 
The executive assistant is required to look after the newly admitted employees. This includes conducting an orientation or onboarding program. 
The executive assistant has to lower the expense regarding the office supplies. 
Event Planning 
It requires the executive assistant to organize company retreats, parties as well as numerous off-site events.
Planning and executing team-building activities every month to improve cooperation among staff and feeling of satisfaction. 
Executive assistants are also required to plan and execute training events. Here, the goal is to organize a hospitable and learning environment for more than 50 attendees. The planning involves making arrangements for travel visas, catering, lodging, transportation, etc. 
Travel and Accommodation 
Scheduling travel itinerary for at least 10 executive members of the company on short notice. 
Whenever some changes occur in the tour, it is the responsibility of an executive assistant to make arrangements for an alternative. 
Managing the expenses involved during the travel. The goal, in this case, is to lower the expected spending by 10%. 
Tips for Achieving the Goals 
The daily work of an executive assistant can be characterized as dynamic. The work environment can be dynamic as it might change from calm to chaos in minutes. When this consequence takes place, it requires the executive assistant to deal with it creatively. So, it is advised not to stick to a single nature of this job, but being open to unforeseen situations will help you tackle them easily.  
Observe your surroundings.
Being an executive assistant does not mean that you will only focus on supporting the needs of your executive. You are also expected to observe the work that is taking place in and around you. This requires you to observe the different areas of the company in a strategic sense and finding out those areas that need to improve. After noting down certain points, you can address them to the departmental head, who will, in turn, make the necessary changes. Hence, you will be adding value to the company in the long run. 
Acquiring new skills and improving the old ones will help an executive assistant to achieve all the goals. So, be proactive in learning few skills at a time. For example, you can take writing classes to improve your writing and editing skills. You can also learn about new things such as email marketing management, WordPress website management, graphic designing, social media management, etc. You can also step up and go for project management courses even at a local community college. The key is to never stop soaking in knowledge. 
As an assistant, you are allowed to be socially active daily than just on selective occasions. Executive assistants are also expected to maintain the office vibe. This will create cooperation in the work environment and give you a break from your schedule. In this case, you can set goals depending upon the staff's cultural needs. There is nothing hectic about it. You can take a walk to different departments and take a vibe check. The staff might reach out to you with their needs, which can be added to your goals, thus, making your work easier. You can also get coffee or lunch with other team members to get a sense of the company culture. Thus, making it more specific where your goal should be based on. 
Sometimes, even the most rewarding jobs can act as a burden thus, giving rise to stress. Well, this is a big deal as it can affect your productivity. By managing stress, you can focus on your goals peacefully, thus achieving them easily and effectively. To manage stress, you can start by taking a break for yourself. Continuous work can tire your mind and body easily. So, taking a day off to be with family or take a vacation can be very rewarding. You can also take a step towards mediation. Make it a habit of meditating before heading to work. Taking a few minutes out of your daily schedule will calm your soul and treat anxiety. Thus, relaxing your mind so that you can focus on your goals in a better way. 
The Bottom Line 
So, this is what the goals of an executive assistant look like. If you have good communication skills and can manage time efficiently, are trustworthy, and a multitasker, you can be a perfect fit for this position. 
Also read List of Goals Of An Executive Assistant
What are the Goals of an Executive Assistant?