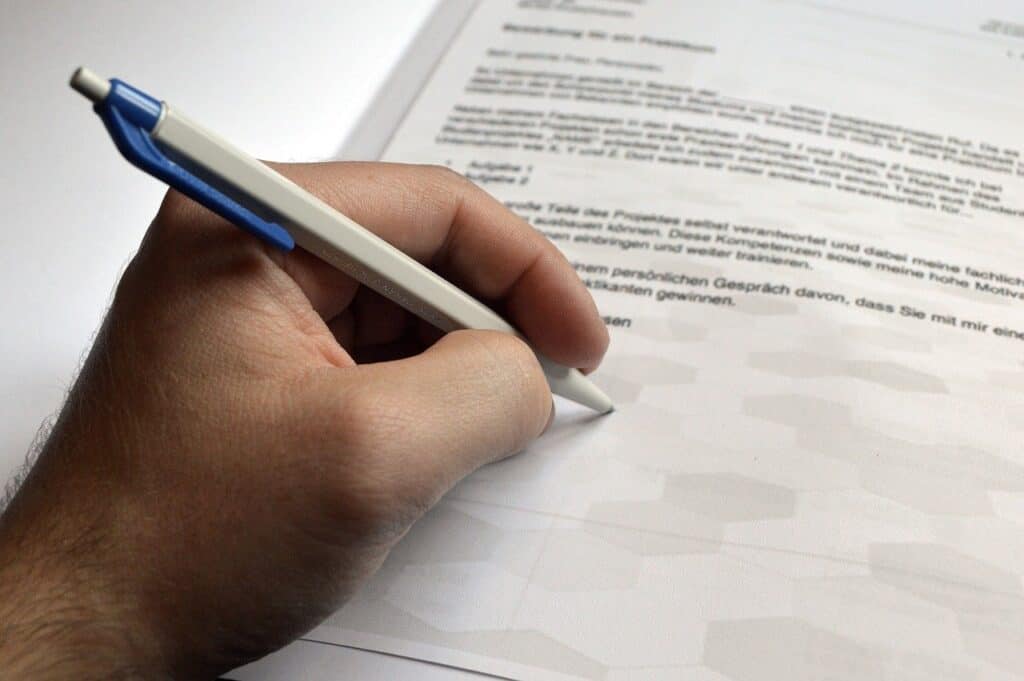 Internet Researcher Cover Letter
Dear Ms. Polly Swan,
Mr. Daniel Cooper, a friend of mine, informed me that you are hiring for the job of internet researcher at Webix Information Services, and I would like to apply. I've worked for several different companies since. I have a strong idea of the company's portfolio and am excited to have the opportunity to work and apply my expertise to it. I spoke with Mr. Daniel Cooper about this position, and after consulting his advice on the matter, I am sure that my qualifications would be the best fit for this position. I'm writing to apply for the position of web researcher at Webix Information Services. My resume and references have been added to this paper, and they detail my credentials and experience in greater detail.
When you put out the call for an experienced research assistant to join your staff, I was inspired as a person with my specialty in web analytics and quite good experience. My previous research assistant experience allowed me to refine my methods, data processing, and research techniques. I am confident that I have the expertise to contribute significantly to your research team.
I hold an associate degree in computer information and web research and have worked as a researcher for four years and nine months, along with a paid internship for 6 months during college. To complete my duties, I need to be able to function successfully on my own. Since I have excellent communication and organizational skills, I can also perform well in a group environment. It is not a challenge for me to lead a team or be a successful team member who follows instructions and performs assignments on time. My work ethic is solid, and I never perform personal web searches on company time.
My qualifications for this position are as follows: 
Problem-solving skills: which enable me to assess situations, problems and execute solutions for improvement of the situation.
Project Management Skills: As a research project, you'll need it to be able to handle things effectively, efficiently along with a systematic approach.
Excellent oral and written communication skills
Critical Thinking: Logical and critical thinking skills are needed for analyzing data and drawing productive conclusions.
Meticulous approach: people with close attention to all details can notice everything effectively, which can help them find issues and remedies within businesses.
I am efficient enough to create productive and detailed reports.
I always keep a keen eye on the competitors.
As a web researcher, I keep myself updated with all the trends and happenings that can impact.
I monitor and adapt to the latest technologies in the market that will add to my skill set.
I have the acumen to evaluate situations and suggest improvements for betterment critically.
Among my proudest past accomplishments are:
During my college years, I lead a team of 20 students who were chosen to perform web analysis, analyze data, and publish a comprehensive report on the topic.
Active participant in a research study examining the work of a major project (details are confidential)
For doing in-depth analysis, one of my former employees named me the best employee for the year.
During one of my previous employment, I wrote articles and blog posts for various clients, doing extensive analysis for each assignment. My written and oral communication skills are outstanding, and I work closely with clients to assess their unique needs before beginning any work. I am meticulously prepared and detail-oriented, and I can remain on track and self-direct to reach deadlines with reliability and precision.
At another organization I served as an essential asset for the organization where I performed the following tasks:
Collaborated with other study team members to assess literary works and collect evidence from outside sources, including data on the economic and political landscape when the books were published.
To find similarities with subjects, I looked at the primary works of other main writers from the same time frame.
I wrote a 20-page paper outlining the team's conclusions and delivered it to the department heads.
At my previous job, it was my responsibility to take all analysis, emails, and documentation and use web-based software to complete all searches for a place result. This necessitated my being mindful of classified records and maintaining their secrecy at all times. My previous job required me to maintain strict confidentiality, and I never broke this rule.
Not only can I do internet analysis, but I am also a Microsoft Office Suite expert who can enter data into databases, deal with spreadsheets, and generate documents using Microsoft Word as necessary. I enjoy any part of my study because I enjoy discovering new knowledge and am skilled at locating knowledge using every tool available to me. Clients have praised me for coming up with a new angle using fact-checked data.
As your latest Web Researcher, I'd like to introduce my creative style and insatiable appetite for expertise to the Webix Information Services team. As my achievements suggest, I am very pleased with the web analysis I've done. You should expect the same motivation, concentration, and attention to detail if you are given a chance to join the web researchers' team. I am convinced that I am an excellent candidate for this role, and I would be grateful if you could give me an interview to demonstrate my abilities further. I promise you that hiring me will only benefit Webix Information Services, and you will be pleased with your choice.
I'd appreciate the opportunity to speak with you about your future research ventures and explain why my previous web research expertise qualifies me as a strong candidate now.
Please feel free to contact me at any time to schedule an interview.
You can research me at:
xxx-xxx-xxxx
[email protected]
Yours sincerely,
XYZ
Also read What is Cover Letter Length in general?
Internet Researcher Cover Letter Example [Updated]