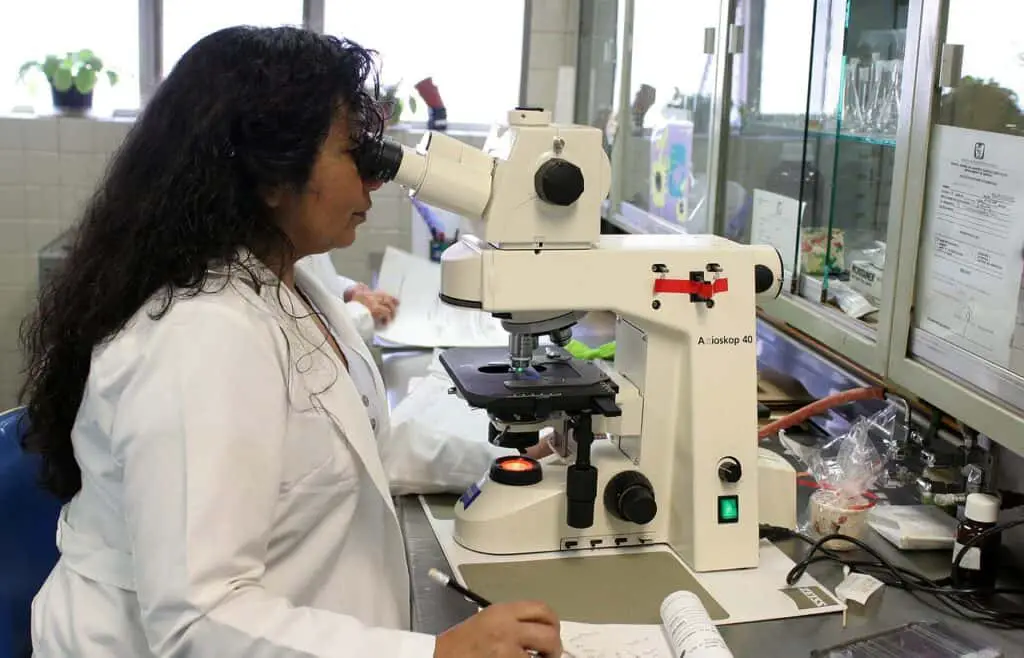 When it comes to ensuring the best quality of a medical product, procedure, or drug, a clinical research associate job description tells you exactly what goes on behind the scene. People who take up this career role are saving lives through Good Clinical Practice.
A clinical research associate (CRA) is a professional who monitors the procedures in a clinical trial of biotechnological and pharmaceutical drugs, interventions, procedures, tools, and products before they are deployed to the market. The main duty of a clinical research associate seen in typical job descriptions is to ensure that clinical trials are done to match approved medical guidelines. 
The minimum requirement for a clinical research associate is a Bachelor's degree in Biological Science or related fields and a good knowledge of Good Clinical Practice and FDA regulation. Further qualifications can be gotten through hands-on experience in internships, school research laboratory experience, working in a pharmaceutical organization, etc. Further qualifications to boost a CV for clinical research associate jobs are taking online courses and earning certifications like Certified Clinical Research Associate (CCRA) from bodies like the Society of Clinical Research Associates (SOCRA).
Clinical research associates are fairly in high demand because of the importance of their jobs. For entry-level clinical research associates, the average salary is about $62,319 per year. Some popular organizations that employ clinical research associates are AstraZeneca and QuintilesIMS. Dive in to read more about the job description, duties, salary, and qualifications of clinical research associates.
Who Is A Clinical Research Associate? 
Clinical research associates (CRAs) are healthcare professionals who monitor tests regarding the quality and efficacy of medical tools, products, interventions, or drugs before being approved for public use. They monitor these precautionary tests called clinical trials to ensure that medical, ethical, and safety regulations are met to prevent serious adverse effects and possible loss of lives that may occur if defective medical products or tools hit the market. CRAs are also known as clinical monitors or trial monitors.
They monitor clinical trials for companies about to release new or redefined medical products, contract research organizations, or government agencies. Some CRAs work freelance. Clinical research associates worldwide are generally expected to follow Good Clinical Practice, as quality, high-rated soft skills like integrity, confidentiality, and ethics are needed in their practice.
Clinical Research Associate Job Description
The main duty of clinical research associates is to monitor clinical trials to ensure compliance with clinical trial protocols. More of their duties typically include:
Creating and documenting clinical trial protocols to be presented to the steering committee.
Selecting a proper clinical trial site after proper evaluation that meets the standard requirements
Ordering and tracking quality clinical trial materials
Training clinicians on trial procedures
Checking clinical sites activities during regular on-site visits 
Reviewing case report forms 
Ensuring compliance with medical guidelines, Good Clinical Practice, FDA regulations,
Communicating and liaising with clinical research coordinators and regulatory authorities
Making certain that the safety, wellbeing, and rights of human test subjects are enforced and protecting their information
Protecting and verifying the scientific integrity of data collected
Portray integrity by truthfully documenting and reporting adverse effects observed during clinical trials 
Salaries
The salaries of clinical research associates are dependent on factors like skills level,  qualification, location, organization, or freelance rates. A typical entry-level salary for CRAs is about $62,319 per year.
For CRAs with more than 6 to 9 years of experience, the average salaries range between $83,342 to $123,739 per year.
Based on location, clinical research associates in Canada earn about $99,905 on average. In Britain, the average salary for a clinical research associate is  £36,190/ per annum. Australia has the average salary for a CRAs at AU$7615 per annum. For New Zealand, CRAs who are early in their career earn about NZ$62,719 per annum. In the US, the average salary for a CRA is about $97, 146 per annum.
Companies like AstraZeneca pay their CRAs as high as $171, 522. DOCS provides an even higher salary rate of $253,153.  Freelance clinical research associates are known to charge based on project requirements. Per project, freelance CRAs charge between $51,000  to $121,000.
Although clinical research associates' salaries vary, they are quite similar in many locations and companies. Nevertheless, experience level a significant determinant in the range one might receive.   
Working Hours
Unlike most jobs, clinical research associates do not work the typical 9 to 5 work hours. Because of the nature of their jobs, CRAs may be required to work extra hours for things like air travel, road trips to trial locations, or impromptu work-site visits. Weekends are also not excluded. The typical work locations for clinical research associates are sponsor locations and clinical trial sites. These locations could be situated in remote or long-distance places. Hence, CRAs typically need to be fit to travel, as they need to be physically available to supervise the clinical trials' work-site. Some CRAs also work on more than one site at once.
How to Become A Clinical Research Associate 
Gaining entry into a clinical research associate role requires both prior theoretical and practical experience in life sciences or related fields, monitoring, and administration. Practical knowledge in the pharmaceutical field is also an added advantage. The qualifications you need to become a clinical research associate include:
Employers
Contract clinical research organizations (CCRO), which include big names such as Parexel International Corporation, Pharmaceutical Product Development, WuXi Apptec, Medpace Holdings, and so on
Government agencies like clinicaltrials.gov
Universities and research laboratories
Professional Development
Beyond a Bachelor's degree in Biological Science or Life Sciences, clinical research associates usually need certifications to boost their qualifications. The two most recognized certification bodies for CRAs are:
Association of Clinical Research Professionals (ACRP)
Society of Clinical Research Associates (SOCRA).
Earning any of these certificates is not always a requirement in CRA jobs. However, it could put an applicant at advantage.
Also read Hospital CEO Job Description – Duties & Salary
Clinical Research Associate Job Description – Duties and Skills