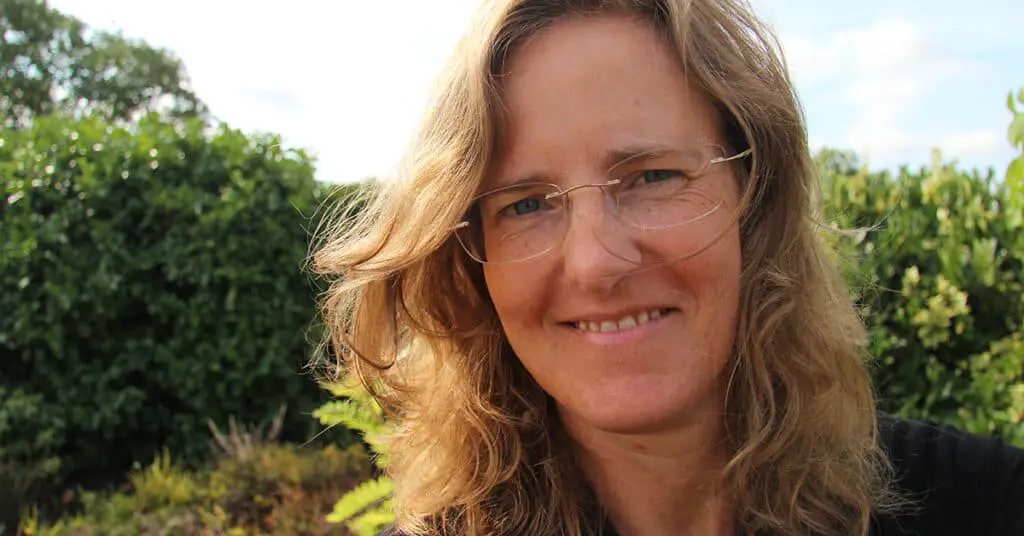 SEO and WordPress
Hello. My name is Camilla Simonsen. I live in Denmark. I have run my own business since May 2009, helping other companies with their online marketing, primarily SEO and copywriting, as well as building and supporting WordPress websites, consulting services, and courses.
Unusual Educational Background
My educational background is unusual for working with SEO and marketing: a mathematics/social science student degree, an interior designer course, and a master's degree in Brazilian-Portuguese language. In 2020 I also added two more titles to my resume: Self-taught Photographer and Designer. In July 2020, I started a print-on-demand Shopify webshop camillasimonsen.com featuring designs based on my own photos. The following is the story of how I came to where I am today, and hopefully I can inspire you to jump into new activities and follow your dreams.
Photography and Interior Design
Photography has always played a significant role in my life. My mother has been a diligent amateur photographer most of her life and has passed that passion on to me. I have been interested in photography since I was a child and got an old camera. In 1991 I considered becoming a photographer, but I did not have confidence in my abilities and skills. I was quick to give up. I gave up my dream. Already in 1989, I chose to train as an interior designer. Interior design was another of my great interests. As a young girl, I moved my furniture around regularly and changed my room's design or even moved to other rooms to bring my ideas to life. During (and after) my user paid self-study interior designer course, several people told me that it was not proper education, and they doubted I could make a living from it. Once again, I lost my confidence and started looking for other study opportunities.
Brazilian Study at the University of Aarhus
In 1990 I had visited a girlfriend in Brazil for 2 and a half months, and I had fallen totally in love with the country. In my search for an education, I found a Brazilian study at the University of Aarhus. I applied and was admitted, so I moved to Aarhus in 1992 to study. During my studies, I returned to Brazil twice to follow study semesters at the University of Florianópolis. It was two fantastic terms with many exciting experiences. The second time was in 1996 where I studied at the same level as the Brazilian students, and I did well! I was so proud of myself and returned to Aarhus to pass the final exams before preparing for my thesis. I wanted to write my thesis as a business case in cooperation with a company. However, I learned that it was exceedingly difficult and unusual (on language studies) to find and team up with a company, and I failed in that respect. I finished my study in 1997 and was ready to find a job. However, no jobs were to be found. No one looked for an employee like me.
Teaching Danish and Brazilian
I applied for a lot of different jobs, including jobs beyond my competencies. Finally, I got a job in a small shop in Hellerup near Copenhagen, but I left it after a short time for various reasons. Later, I managed to get a job as a Danish and Brazilian teacher at 3 different schools in Copenhagen. The salary was poor, but I gained some teaching experience.
New Start in New Surroundings
In 2002 my family and I moved to Fredericia in Jutland, and I had to start all over. A school in the nearby city Vejle, tried to set up a Brazilian class, but we had to give it up with only a single attendee. I applied for any job under the sun, but apparently, I did not fit in anywhere. Finally, I had been unemployed for so long that I could no longer receive unemployment benefits. This happened at the beginning of February 2005. It was a big relief to be free of the system, but also weird.
Sales Consultant in Small Web Agency
I continued applying for jobs, and eventually, I was invited to an interview at a small web agency. I was lucky, and they offered me a job in May 2005. I had no experience, so I had to learn by doing. My job was to sell websites. However, I soon had other tasks, such as setting up content on different company websites. I learned an incredible number of new skills, and in fact, I had a new education or retraining in the job. In 2008 the crisis struck, and I got fired just before Christmas. I still had to work for 4 months of 2009, and during the time, I looked for a new job but failed to find any.
Self-Employed in May 2009
I May I visited the local counseling bureau for entrepreneurs and had a good talk with the leader. We ended our talk, concluding that I had to get a VAT number and become self-employed. I got the VAT number the next day, and I was no longer unemployed but self-employed. And it was awesome! I had no clients and practically no network – and no formal proof of my skills. Most of it was self-taught. Luckily, a former colleague sent a client in my way, and my business slowly started. I had other small jobs as well. I realized that I had taken on a big and challenging task, but I felt that finally, I was in the right place. Now I felt inspired. During 2010 I spend a lot of time studying to qualify to perform and meet the clients. In my former job, tele-canvassing was part of my job, and I did not want to sell that way in my own business, so the solution for me was to be visible to potential clients. They had to find me and choose me out of their free will. This has been my intention all the way. As a result, it has taken me a long time to come to where I am today.
I Needed a Business Network
After some time, I realized that I needed a business network. A strong network. I could not run a business completely on my own. I started to attend networking groups, but I found it hard to find the right ones – and the right people. During the first years, I said hello and goodbye to more groups. I attended most of the groups for at least a year. Today I have found several good professional networking groups, but I still say goodbye to some groups and hello to new ones. It cannot be easy to run a professional network as running a professional business. To run a network requires a lot from the person leading the network. The motivation must come from within, and if the lack of support undermines the motivation, there is a great risk that the network fails. The way to the goal must be fun. To many, the process is the fun part and not the goal.
Economic Uncertainty
Becoming self-employed was a good decision for me. People who give up being self-employed often tell me that being on their own and not having coworkers are the main reasons they go back to being an employee. I also think that economic uncertainty is one of the reasons. Many people dream of being self-employed, making a lot of money. However, it rarely happens. Many self-employed only earn a little.
Keep The Expenses Low
A good strategy is to keep your privacy as well as the company expenses low. During my many years as a self-employed, I often was told that to earn money you must spend money. It takes a willingness to take risks. I have been more cautious, and I have always tried to save money by doing everything myself. It means that I have learned a lot and that I know a lot, but still, I do not make a lot of money. It takes a little longer when you do everything yourself. You can easily become your own limitation.
Being Your Own Limitation
Being your own limitation can stop you in other circumstances as well. Like when you are looking for a job, and you think that you must meet every requirement from the potential employer. In my experience, taking a chance and apply for a job despite my lack of work experience still has allowed me to prove myself. I have been growing with the task. No one knows everything. If you are willing to learn and be open to new opportunities and changes, life becomes a little easier. If you think that you cannot, the chances are big that you are right. Just remember Pippi Longstocking's saying: "I have never tried it before, so I can definitely do it well!" – it is a great approach.
The Ability To Adapt to New Conditions
2020 has been a difficult year for most people, either professionally or privately. But I also know that some people can look back and say it was a fantastic year. Those who have done well understood how to adapt quickly to the new conditions and requirements, or they had the skills, the services, or the products in demand. In a changing world, it is an advantage to have courage and good adaptability.
Working On My Mindset Means A Lot
As experienced unemployed, I know that it is easy to fall into a black hole. It may seem to be almost impossible to regain your optimism and self-esteem. In that respect, I have learned that working on my mindset means a lot. I have chosen to follow some people on social media who post strong messages and inspiring sayings or quotes that are easy to remember and really help me keep my head high. One of my favorite sayings is: Those who do not give in are those who succeed. As an entrepreneur, you tend to linger too long before moving on because you want things to be perfect. Then remember the saying: Done is better than perfect. As a result, I am now better at jumping into action and adjust along the way. I practice getting better at knowing what I want and go for it. Setting realistic goals for myself. In far too many years, I have been thinking of what I did not want. Now I have turned my mindset around.
I am also 100 percent aware that I have an impact on my life. I may not be in control of everything, but I can control a lot myself. I also found out that it is important to say yes instead of no. Fantastic possibilities occur when you say yes. Obviously, you must know when to speak out and say no, but it is important to know when. I have also tended to compare myself to others. I still do, but I am trying to avoid it by focusing on my own development and my own progress – and I really have made progress the last 12 years. I still must work on being the best version of myself.
Definition of Success
Another aspect I have worked on is my definition of success. Growing up, I was taught that success equals money. Being successful was being rich. Roughly speaking. It has been a struggle for me to get rid of that belief. And I still have a rest of it left. For me, success is more a question of living the life that I want. I work with tasks that I find interesting. I have a good life with my family and friends. I have a high degree of freedom to do what I want. For me, that is important.
And I hold on to my view and set the guidelines for the direction I want to go. If I want something, I still listen to other people, but I am not as influenced by their comments as I used to. I have many bad memories that I still remember, but I try to use them constructively. I do not want to make the same mistakes again. That is why I have taken up my old dream of working as a photographer.
POD Webshop With My Own Design
Since 2016 I have involved myself in working in various directions. The latest project is to design products from my own photos and sell them from my POD webshop. I also offer my photos for sale on, for example, Shutterstock and Wirestock. I have made It all by myself in Shopify, and I learn so much from doing it, which will help me support my clients with their websites. In December 2020, I made another webshop in WordPress, so now I can test the different setups and find the best solution for me. It is so exciting. I cannot tell if it will be an economic success, but it is already a success for me, as I learn a lot and have fun doing it. When I have been working on the things I am enthusiastic about, I have felt that others get excited too and support me. They can feel my joy and enthusiasm, and they share my happiness. My enthusiasm is contagious. And that is so great.
Also read A Brief Talk with Rodoula Trakada: A National Accounts Sales & Shopper Marketing Manager
Follow Your Dreams – Your Enthusiasm is Contagious!