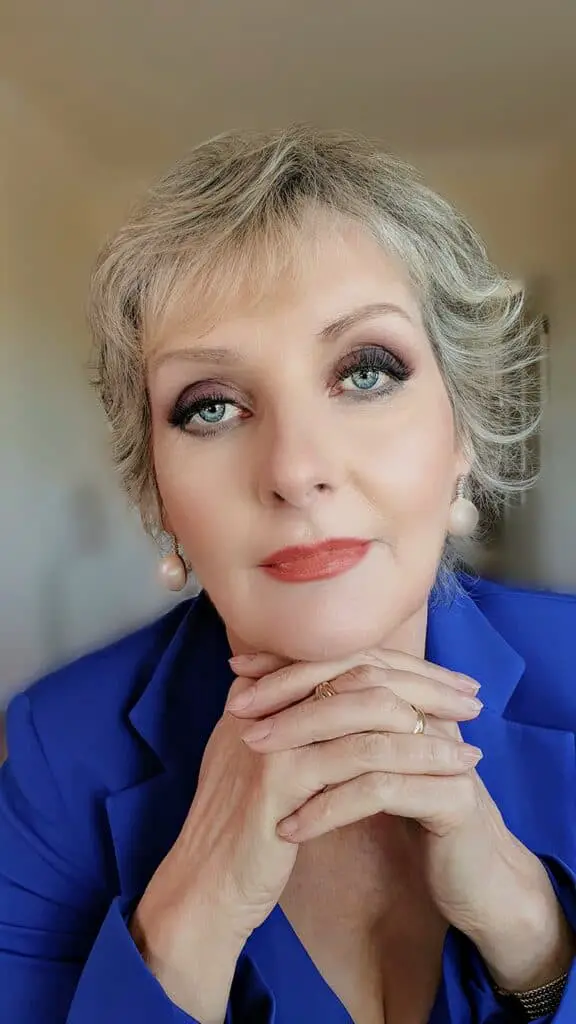 My name is Joan Cashman, and I would like to share my story about becoming a successful Image Consultant, Makeup Artist, and Personal Stylist. I started my business more than a decade ago, and while I have had many different roles in my life, my passion for fashion showed itself from an early age. As a child, I would litter my copybooks with women's drawings in pretty dresses, all beautifully colored-in with my crayons. In my teens and early 20s, I worked two jobs – I pursued a career in credit control by day and keyboard player and lead singer in a popular band with my brother by night.
Growing up, I was always surrounded by music, which is why it comes as no surprise that I was heavily influenced by music and culture when it came to discovering my own love for makeup and fashion. Music and fashion have always intertwined as a method of showing individuality, political beliefs, and ideas. Image is everything! The lessons I learned on the road back then – about people, business, and the importance of how I express myself through my clothes, stood me in great stead for my future, both in my personal and professional life.
Though I continued my love for music, I gave up the band when I got married to concentrate on the day job, which worked perfectly while raising two children. Ultimately, I missed the buzz of being surrounded by people, I needed an outlet for my creativity, so when the kids started school, I decided to train with Colour Me Beautiful. I got my colors done when I was 18, and it opened up a whole new world to me! I had no real intention of ever making a career of it, but I could not ignore the calling. I loved telling my friends and colleagues what suited them, and they seemed to love hearing it, so the word got around!
I saw a small little studio in the Savoy Shopping Centre in Cork that I knew would be perfect for seeing private clients. That was back in 1995, and from the minute I opened my doors, bookings just rolled in. I had no idea just how quickly my business would take off. I went on to win top international awards every year with Colour Me Beautiful and, in 2000, was headhunted to take over the Irish division. I enjoyed every minute! And the day I was honored with the Outstanding Contribution Award within the industry was the absolute icing on the cake for me. As if I didn't have enough to do, I also took on the international trainer's role (the UK and Europe). It was a mind-blowing experience and a wonderful opportunity.
I always wanted to run my own show at the back of my mind, and as the industry evolved, I saw a gap in the market for a school for makeup artists and personal stylists. So finally, with my husband's and families, encouragement, I took the plunge to leave the top job and go it alone. In 2006 I opened my own Colour and Image Academy in Cork City, and I have never looked back. The best decision of my career!
I have the privilege of training fashion influencers, designers, beauty bloggers, boutique owners, and women with exceptional creative flair who want to work for themselves. As a personal stylist, I enjoy the variety; I could be styling front-of-house hotel employees one day and hosting style nights or hen parties the next. The following week I might be doing one-to-one private consultations, training personnel for large department stores, or running workshops on interview dressing in colleges and regional development centers… the list is endless. No two days are the same, that's what I love about it. The phone never stops, but I wouldn't have it any other way!
Helping my customers rediscover themselves gives them the confidence to make positive changes in their professional or personal lives. I love it when they send cards and pictures of themselves in an outfit; I've helped them choose the thank you messages, the stories they share are some of the best feelings. I tend to get a lot of professional women who find they need help after having children. Their body shapes have changed, and they're unsure of how to dress. What's interesting is that every client is different. It may be that they need a new work-wardrobe or have a special occasion coming up, while others save up for a complete makeover. I could fill books with the wonderful people I meet, and I just love empowering women.
Personal Styling is a lucrative career path that involves much more than just shopping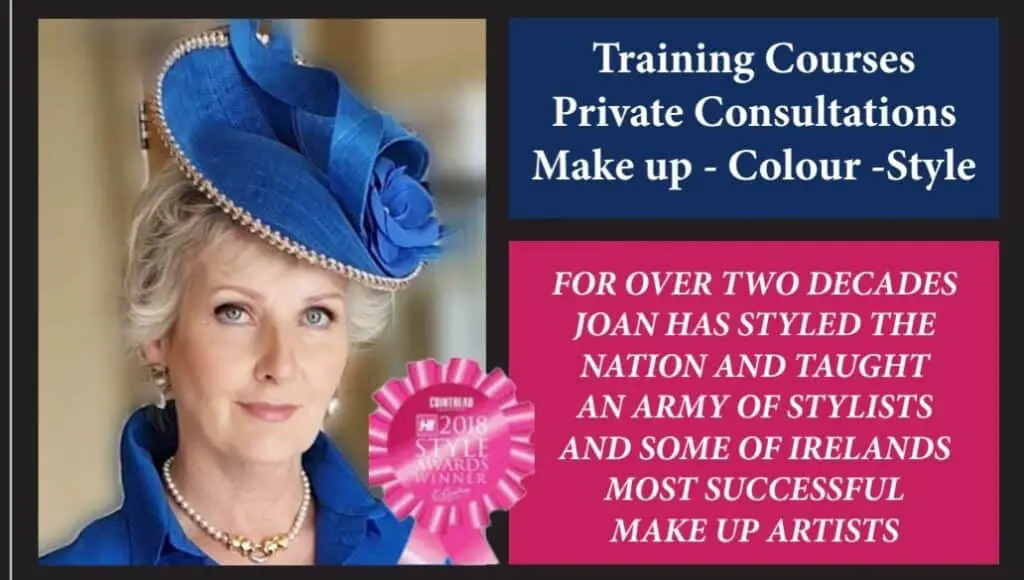 Being a stylist means more than just choosing the right outfits. The job includes reading people, learning about their lifestyle, and counseling them through any issues; much more than the frivolous world of vanity many see the world of fashion as. It's all word of mouth. I have never tried to get a new client! When meeting new clients, I first conduct a personality Q&A. I then do a test to analyze their coloring accurately, and I get them into colors that suit their skin tone. From there, we go on to discuss what their needs are and what they are looking for. What they like to wear and what they find uncomfortable. I take my client through each element of building a wardrobe to suit her shape, age, budget, personality, and lifestyle. You have to consider all these things. So much of what I do is understanding her style personality. That dictates the type of clothes she feels most at ease in.  Every client is different, and I can't stress enough the importance of how you have to pinpoint what's unique about her. It's all about finding what works for the person.
You also have to love fashion. Researching trends and new season arrivals are a huge part of my job. I can honestly spend hours researching new looks. I'm consciously trying to put my phone away at night. Like all stylists, you have to appreciate all forms of style, pairing high-end designers with beloved high street favorites like Zara. I believe, however, that everyone should have certain staples in their wardrobe. I honestly think everyone should invest in a decent coat with an ageless shape and can be used season after season; a good coat should always be an investment. You have to build a relationship with your client. You want to see them again and be part of their wardrobe-building and updating process. It can be a constant gig as long as you have a loyal, solid client base. I've been fortunate to maintain a consistent business throughout my career, though January is always the quietest month of the year.
I advise anyone interested in becoming a Personal Stylist first to set up an Instagram account. As with many fashion careers, Instagram can act as a resumé of sorts. It is a great platform to give people a sense of who you are, they get to know you, and you can build up a relationship with them. Business is all about relationships.  Instagram is also a great way to find new brands to work with and constantly feed news and fashion-related blogs. Create a mood board on Pinterest. Start adding trends you love to try, pin your style icons – this can tell a lot about a person. And, of course, Facebook has become everyone's telephone directory. Set-up a separate page to share only topics relating to fashion, makeup, style, and the services you offer.
The part I find most difficult is the work that goes on behind the scenes: accounting, scheduling, inventory, meetings, emails – the stuff that is needed to keep the wheels of any business in motion, really. Sometimes you must work crazy hours to fit in with your clients; You need to be flexible and have a Plan B. No matter how busy you are, you must be relaxed and at ease because you create a complete experience for your client. It is important to focus on the task at hand because you must produce the goods within a limited timeframe… that can be high pressure at times! Even after all these years, I am still as passionate as ever about what I do. Some would even go as far as to say "obsessed."
My mind is always on it and trying to improve on it. To quote Diane Von Furstenberg, 'to inspire confidence is the best gift you can give anybody,' and that is what I do every day. If you love to help women (and men) to make the most of themselves by giving them the confidence and easy step-by-step guidance on how to do so, then this is the career for you. It is a fantastic and rewarding business to be in, and you will also have the flexibility of working for yourself and the freedom to be your own boss, which is the dream of many. I run short-term courses from my Cork academy. I am always at hand to mentor and support new talent, and many of my students have become personal friends along the way.
Interview Dressing For Women
First Impressions Count – 55% is based on your appearance, 38% on your pitch, pace, and tone of voice, and 7% on the actual words.
Watch your body language.
One important and often overlooked aspect is the importance of color. The color of your clothing sends a subconscious message to the interviewer about your personality. Picking the right colors can help you present yourself in a particular way.
When choosing colors, neutrals are best, but blue is the most recommended color. According to experts, shades of blue send the message that you are credible, confident, and trustworthy, and you're more likely to get the job when you wear navy blue to an interview than any other color.
Just be wary of choosing navy blue for more creative job interviews, as you could come off looking too conservative. Instead, purple and yellow in creative fields as purple send the message of being artistic and unique, while yellow projects optimism and creativity.
Speaking of neutrals, black, grey, and white are great. White sends the message that you are organized and detail-oriented, while black conveys great leadership positions for management positions. Gray is the ultimate safe choice if you want to send the message that you are both logical and analytical.
Limit your accessories, no dangling earrings or arms full of bracelets. It is not the time to show off your statement accessories though you may have a structured bag and scarf.
Like your hair, your makeup should not distract the interviewer. This is not the time for bold lipstick or glittery eye shadow. Instead, keep makeup subtle and unobtrusive. 
Shoes can be the shiny suit's female equivalent, keep heels at a sensible height, and go for a neutral color in closed-toe- styles.
Other outerwear like blazer, coat, and cardigan are great alternatives to a suit. Just keep them tamed to show off a professional, neat and respectable look. It's not the time to show off your creativity and artistic skills on color blocking and clashing strong colors – unless, of course, you are going for a creative role.
Ditch the head-to-toe formal business attire if you have an interview with a start-up company. You want to look appropriate and professional, but not too formal.
Black = Leadership
Blue = Team Player
Grey =Logical/Analytical
White = Organised
Brown = Dependable
Red = Power
Green, Yellow, Orange, or Purple = Creative
Joan Cashman- is an expert stylist who has had a long and distinguished career as an international Trainer and head of Colour Me Beautiful in Ireland. Her extensive experience in teaching make-up and styling throughout Europe, Ireland, and the UK led her to set up her own company, The Colour and Image Academy in Cork City, in 2006, which is now recognized as one of the leading Private Academy's in Ireland.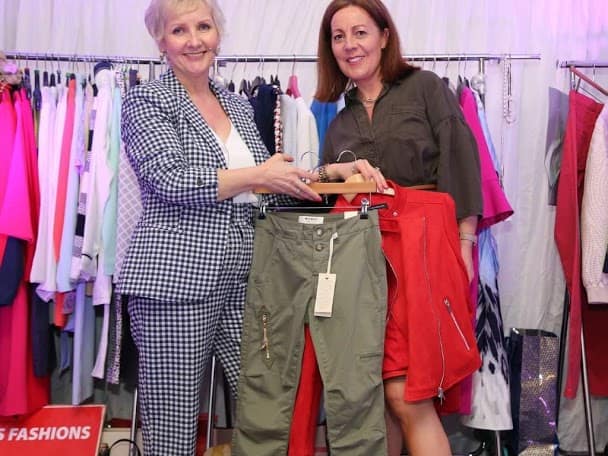 Also read My Art Story: Inspiring Artist, Dan Arcus
Inside The World Of A Personal Stylist