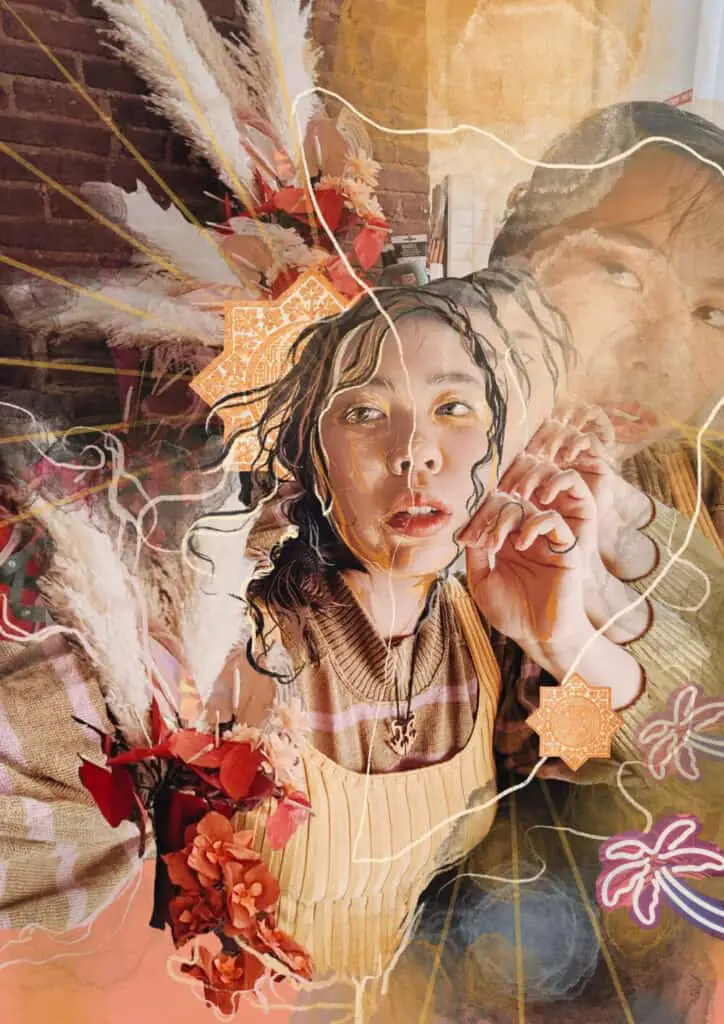 I'm Clarisse – I'm Filipina illustrator and designer based in New York City.
How was your University time?
University time was great and challenging. I studied in an art school back in the Philippines. During that time, on the side, I was also taking personal commissions and internships. The most important thing to remember about being in art school/entering art school – is you need to take what you need and leave what you don't. Passion projects and/or doing things that you want to do just for the sake of it – is a way of practice to find your own voice in storytelling.
The most important — is to do the best work you could do with what you have on each project and you'll be tired the fulfilled type yet, and by the end of your college, you have a solid portfolio of academic and personal work which you can use as visual proof to get more paid work. You don't know who's following/watching you and your work! I'm currently taking continuing education courses at SVA and Parsons in NYC, where I find leads for work and collaborations too. 
Why did you choose a career in this field?
I was always creating and daydreaming about things I could create. I lose myself and a sense of time when I paint/illustrate. My gut told me to follow it, and I did not regret any part of it. I was supposed to pursue a career in the medical field and/or pursue professional ballet, but visual art proved to be the strongest a most loved topic I loved. It was one of my 5 brothers who pushed me to pursue it. Another one of my 5 brothers exposed me to anime, comics, and different art forms. Though they did not understand what I did entirely, my parents tried their best to support me in all ways they can. 
What was your first job or nuggets from jobs you had that helped you get to where you are today?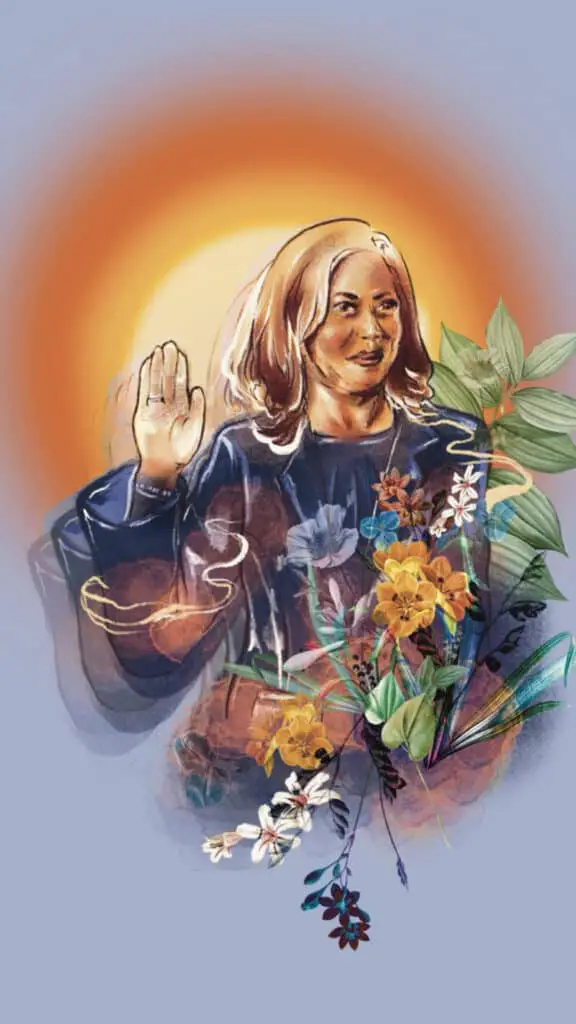 Kamala Harris Illustration for GIRLBOSS
My first job was actually interning for a woman-powered art online platform in the Philippines. I met prospect collaborators and connections where I would connect me to paid jobs and work. From there, I dabbled in different jobs trying what was the most sustainable to go with my creative practice. 
I went into other industries and, from there, experienced toxic office culture that made me realize the things that weren't for me. Since last year, I have committed to fully doing freelance since I can choose my workload and opportunities and build my own personal passion projects on the side that eventually turn into portfolio work that books me jobs AND makes me happy. 
RELATIONSHIPS and TRUST are EVERYTHING. I have booked jobs that are from referrals and word of mouth. I have met a handful of mentors and friends for life through my practice. You can have the best skills, a beautiful website, and all — but if no one trusts you or if you're hard to work with, no one will be excited to hire/work with you.
STRATEGY is also important. How do you serve your work the most exciting and most effective way? What medium? Make it digestible for people who are not artists or who are business people.
How did you prepare for the interview?
For my internships/jobs previously, I usually present my vision for my art/designs and give a context of the inspiration and process. I also mention that I take on commissioned paid work that presents where my work has been used. It's easier to share already work that gives them an idea of applying it to their company/brand. 
Can you provide some book recommendations?
Things are changing very fast in the industry; how do you keep yourself updated. Please list techniques or newsletters, podcasts, events, etc.
PodcastsAlex Wolf PodcastCreative Pep Talk
Any advice about CVs?
Please keep it simple and add a little visual design/drama to help present yourself better visually. A CV was rarely asked in my freelance experience – they would usually ask for previous work samples instead.
Advice for someone looking for a job?
Don't get frustrated if you don't take the usual/common route – especially now during the pandemic. It's tough. 
Think about it this way — How can I live this life sustainably? Have a sustainable work system? Be sustainable with my creative practice? Be sustainable with family life? 
Why do you think you were selected among other candidates?
Grit most probably and the amount of visual proof of client and personal work I have collected throughout the years. The proof is important to back your proposals and pitches to book another job/employment. I had a fair amount of toxic office culture. Getting "the job" is not everything. Maybe you'll decide to be freelance, or you'll figure out you are more of an entrepreneur in a different field. I try not to tie my entire self-worth into my practice and job. But hey, I'm here freelancing, doing my best to sustain my creative practice and quality of life. Follow your gut, ask and interview people in the industry and be confident to share/offer what value you can bring to people. 
Wishing everyone sustainability and good quality of life where one can actually enjoy the simple things of everyday life. Don't forget to enjoy and savor life! 
Thanks for having me ????

See my work at www.instagram.com/sentimentalsediments.
Also read How I Became a Watercolor Realist, Illustrator, and Fine Art Instructor
How I Became a Digital Designer & Illustrator