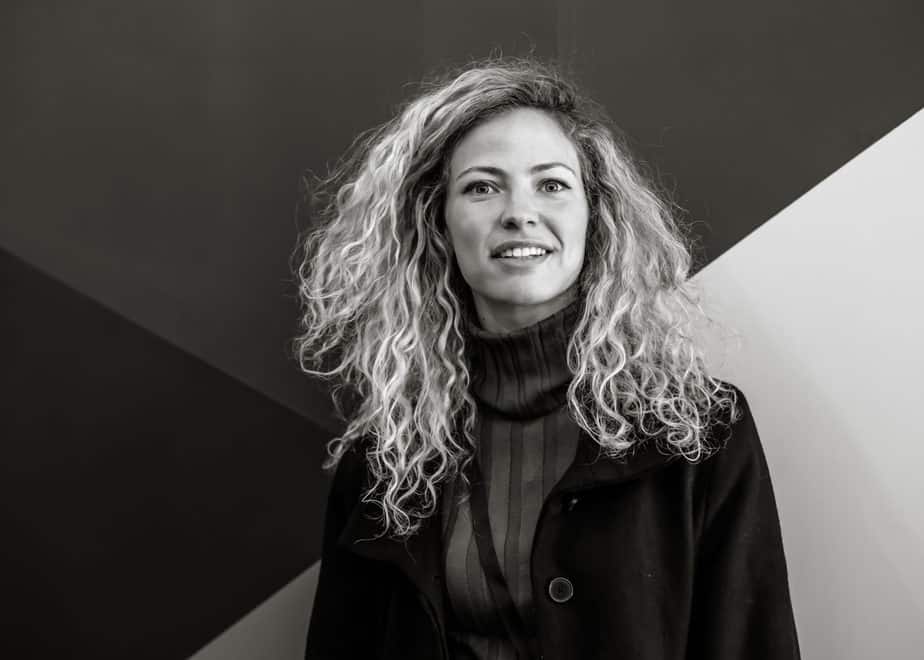 "I believe that everything starts with an idea, a concept that its then developed and translated into a space or material canvas."
My name is Adriana, and  I am a multidisciplinary artist from Caracas, Venezuela. I am passionate about color, materials, and the visual language to connect by imagining worlds or objects that can become experiences and moments of joy. I research the interaction of colors, shapes, and materials, exploring how these elements can elevate our senses, affect our human consciousness, and in turn, create aesthetic experiences that can enhance our wellbeing.
How was your University time?
My university time was excellent! It was the perfect environment to experiment and feel free and 100% curious. It is a time for development. I would highly recommend for anyone going through uni not to take it as if your life depended on it but rather see it as an opportunity to tap into your innermost intense passions.
Why did you choose a career in this field?
I studied Visual Communication back home in Caracas, Venezuela, and then came to London and did a BA in Textile Design. I perhaps should have done fine arts in hindsight, but it wasn't obvious what exactly was my calling. I'm not too fond of labels and having a title, so I guess that rather than letting university instruct my path, I took all of my learnings and carved my own way by figuring out and trying to stay curious and follow my intuition and passion.
What was your first job or nuggets from jobs you had that helped you get to where you are today?
I reckon it was rather the jobs I didn't have, the ones that lead me to where I am today. All of the internships and other jobs I had and my "career" only informed and fed my desire to go and explore a self-developed practice.
How did you prepare for the interview?
Oh wow, I have not had an interview in ages, so hard to reply to this one. I would say that you do have to prepare by reading about the employer and even the person that indeed is going to be interviewing you but most importantly is for you to be sure that you are going to the interview because you really believe in the company and resonate with their values and ethos, body language really does translate if you feel secure and confident it will come across.
Can you provide some book recommendations?
I am currently reading Barbara Hepworth's "Writings and Conversations"  or Ways of Seeing by John Berger. I love reading art and design magazines like Apartamento Magazine or Kinfolk magazine, or Cereal Magazine, all really filled with lovely and thought-provoking articles 
Things are changing very fast in the industry; how do you keep yourself updated. Please list techniques or newsletters, podcasts, events, etc.
I love listening to podcasts like Design Matters with Debbie Millman, Ted Talk Daily, The Week Art, Ted Radio Hour, Talk Art, The Modern House Podcast, and Headspace for some much-needed meditation and timeout. I also like to sign in to my favorite artist newsletters to grab some inspiration and stay current. The magazines also provide a great source of inspiration and bring to the surface whatever is current in the design and art world.
Any advice about CVs?
Keep it short and straight. I usually modify it a little bit to fit the purpose of each application.
Advice for someone looking for a job?
Instead of applying to many places to get a job, make sure you know or explore what you would like to do and what you could be great at so that you can feel really fulfilled and shine!

I hope these answers can be helpful and wishing you the best of luck! V.Best
Also read From Hobby To Becoming An Illustrator – Here's My Story
How I Became a Multidisciplinary Artist