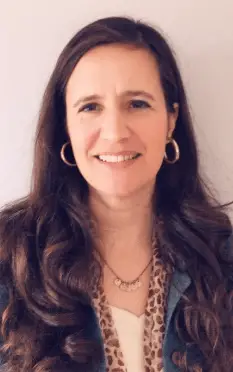 Bio
Elise Andréa was raised on a Vermont mountain farm from the age of nine. The sublime wild beauty surrounding her home greatly influenced and inspired her observation of the natural world. She began painting local wildlife, rural landscapes, and her garden flowers at a young age. Haying with horses, cooking on a wood stove, caring for domestic farm animals, and planting a large organic garden annually were her daily and seasonal themes. Elise has exhibited, won awards, and had her work collected around the world. She enjoys painting from her life experiences. She has illustrated books, magazines, and other material for several authors. Her own illustrated children's book, Gos's Big Dreams (boy version) and Gaby's Big Dreams (girl version) about a baby gosling and goose mother, was printed in Vermont in 2013. 
Elise has given private and group painting lessons and workshops for many years. 
Over one hundred of Elise's greeting card designs are available upon request. These cards are small prints of her large original watercolor, pen & ink and acrylic paintings and are blank inside. 
She says, "I am inspired by the natural world, interesting textures, strong lighting, atmosphere, the sky, old archhitecture, as well as the feeling awe and wonder at myriad intricate details. My subject matter is extremely broad, for I have seen and felt many things I have wanted to depict. 
I paint from what I know. My paintings have either been created from memory, with the assistance of my own photographs, en plein air, or with my own still-life sets. My large high-detail watercolor pieces often require many hours over weeks or even months to create. 
While watercolor is my main media, I also like to paint Japanese Sumi-e works, using India Ink on Rice Paper. I have worked with pen & ink and pastel. I paint in acrylic in the summertime. I have also created paper-cuttings, German Scherenschnitte, in silhouette. My newest interest has been conceptualized pieces made with Gold, Silver and Copper Leaf (faux), sometimes detailed with green or brown patina. 
I believe paintings are expressions of an artist's felt emotion and can resonate with healing truths. My goal through all of my media is to use color, light, value, and shape to imbue not only wonder but a sense of peace and beauty. More than ever, our world needs beautiful, calming, ordered scenes. Collectors and viewers say my pieces inspire, encourage, and create a sense of peace. Color and Light also resonate with healing vibrations. I believe everyone needs more peace and healing in their lives!" 
A man should hear a little music, read a little poetry, and see a fine picture every day of his life, in order that worldly cares may not obliterate the sense of the beautiful, which God has implanted in the soul of man.
~ Johann Wolfgang von Goethe
How I Became a Watercolor Realist, Illustrator, and Fine Art Instructor
Many children have artistic talent when young, yet few seem to have the encouragement needed to pursue becoming a working artist and also opportunities to do so.
My mother saw my spatial and drawing ability when I was two years old. I had drawn a recognizable giraffe, and given it carrots to eat. 
She took me to the Boston Museum of Fine Arts in a backpack as a small child, exposing me to fine paintings. 
Due to a serious neck injury when I was eight years old, which changed my mobility for several years, my mother purchased a large chalk pastel set as a Christmas present that year. 
She also provided me with a growing collection of Walter Foster art instruction booklets, which ranged from Still Life tutorials to Composition instruction.
I was a diligent student, reading and studying the painting process with those tutorial booklets on my own. 
I first learned to paint by copying Walter Foster's paintings, I then used others' photos for references. 
Finally I learned to work from personal life experiences, as well as my own animal and landscape photographs.
By age ten, I was painting small dog and horse portrait studies in pastel. I also tried drawing my sibling's faces.
At eleven, because I was home-educated and able to have early afternoon time to participate in local Community Education courses, my sister and I joined a six or eight-week watercolor class in our small town.
The art teacher said she'd never taught children before, but my mother encouraged her to try teaching us. My older sister and I went together and my mom also came along to take notes. 
I am still in touch with this first art teacher today, she is now 89 years old!
One lesson a week for those six or eight weeks was all it took for me to realize I wanted to continue to learn to paint in watercolor. 
Watercolor is often described as the "hardest" visual art medium to master, for several reasons.
There was a large new vocabulary to learn – names of pigments; weights and brand names of different papers. Then there were round, flat, rigger and fan brushes!
I had some early success in a local art contest which encouraged me to continue painting.
I took helpful classes in pen & ink and another in painting watercolor en plein air (outdoors, on site) from a different local art instructor when I was around sixteen.
My first art instructor then took me to two watercolor workshops taught by two different nationally-known watercolorists when I was fifteen and also sixteen. 
I was the youngest in these classes by about thirty-forty years!
One instructor, Zoltan Szabo, highly praised me, saying I would be his competition in the next three years. I had been painting in watercolor, very part-time, for around four years at this time.
Those four mentor's instruction became the foundation of my formal watercolor art education. 
Though I was highly criticized by the last instructor, and this nearly ended my pursuit of learning to paint. I can still hear him say harshly, "you have no eye for composition"! I am not motivated by disapproval!
I came home from the final course and tried hard to copy the watercolorist's quick demonstrations of laying down paint. He had painted for a lifetime – yet I was just starting. This attempt to hurry was premature and was hurting my own more deliberate and detailed style of work. 
All I made was mud on the page, frustrating myself because professional pigment and 300 lb. watercolor paper are expensive! I felt I was wasting paper and paint!
Then, my life became very busy. 
I was sixteen and finally had a young horse to care for and ride. 
There were many distractions and work tasks competing for my attention. 
When I was sixteen I took over the planning of our family's large annual vegetable garden – planting, weeding and harvesting dozens of varieties inside a 60×90-foot fenced area. 
Domestic geese, chickens, turkeys, goats and ponies were constantly trying to find a way inside the garden fence. 
Our house clapboards also needed to be painted, lawns needed mowing and there were many farm animals to feed. I was also learning to sew clothing and make baskets. Plus schoolwork.
Winters on our mountain brought feet of snow and bitter cold. There were fires to keep burning so we and the water pipes didn't freeze. The water pipes froze anyway.
The next year, when I was seventeen, I consciously chose to stay home with my family, and NOT leave them to attend an Art School or University.
We now had five ponies to care for – feed, water, fix fence and gather winter hay each summer.
I figured I already had a very good foundation in knowing how to paint in watercolor. I just had to apply what I had learned, by consistently putting it into practice! 
If I went to University, there was a strong possibility I would come out in debt, which I felt would not help me begin life as an artist.
One of my early art teachers had gone to a University in the 1970's where the professors were playing drums and smoking pot in the hallways, while she was told to paint abstracts to get a good grade. She was a realist. 
She graduated and then didn't want to paint for nine years after college, she was so scarred by the experience of being forced to paint in an abstract style!
_______________
I was near-sighted and had eyesight limitations at a distance, but could see very high-detail up close. I chose to use my vision to do what I could do, instead of focus on all the things I was not able to do.
But over the next five years, ages 17-21, I only managed to paint about ONE painting a year. 
Painting required focus, energy and was time-consuming. 
I remember I did a pen & ink eagle drawing and two pastels. These were given away as birthday gifts for friends.
When I was twenty I asked our Father in heaven for a birthday gift. My dad had left our family, abandoning us when I was twelve and I had no contact with him. God was a Father who I knew loved me. He kindly "gave me" Psalm 9:1-2 on my birthday, which says:
"To the chief Musician upon Muthlabben, A Psalm of David. I will praise thee, O LORD, with my whole heart; I will shew forth all thy marvellous works. I will be glad and rejoice in thee: I will sing praise to thy name, O thou most High."
"I will shew forth all thy marvelous works" seemed to stand off the page. 
I felt this was divine direction. God wanted me to paint again. 
I also knew my mother desired this, too. I had promised her I would use what I learned when she had paid to give me the big opportunities to learn from Zoltan Szabo at the adult watercolor workshop when I was fifteen. Those courses had been expensive and she had made many other sacrifices to help me purchase art supplies.
Shortly after this, at age twenty-one, the summer my beloved horse was hit by a motorcycle and suddenly had to be put down (killed) due to her broken leg, I almost died from chemical exposure, emotional and physical exhaustion, and a painful ordeal with pancreatitis. 
I was trying to be responsible and take care of everyone – except myself.
At this time I did a lot of thinking and decided to return to serious art studies as well as to take up playing the piano again. 
I said to myself, "I will be obedient to God and my mother's wishes for me to paint, even if it kills me."
My mother knew the tremendous joy I had every time I completed a painting. 
And I really did miss creating beauty. It was healing to me. Painting and playing music gave me a sense of being in the right place. 
But it was not easy to do.
One main reason why I believe I did return to being an Artist was because painting required the focus to enter the flow state of the brain – theta – where you don't feel pain. This is also the only brain state where one experiences the emotions of awe and wonder. 
Perhaps I am an artist today because of my early physical injuries and illnesses, tragic losses of my dog, dad and horse, as well as the emotional pain caused by my parent's conflict-wracked marriage and divorce in my early life – which all seemed to push me to LOVE creating beauty and order. 
When you cannot control your outward environment, art and music become a solace and comfort.
_____________
I knew seriously taking up painting again meant making it a priority, not just something I put at the end of my long list of things to do each day.
So, I asked an older lady, an excellent oil painter, in my church to "keep me accountable". 
My goal was to paint at least six hours each week. This seems like a LOT of time to sit in a chair at the time! 
I had lost much of my former patience, and was still quite ill from a bout with pancreatitis. My hand shook after just an hour of trying to paint, from the effort to hold it still. Concentrating was difficult.
One week, I told my friend at church I had been "too busy" to paint more than two hours. 
When I told my accountability lady this, she replied, "We'll add those four hours on to this next week." 
This meant TEN HOURS of sitting in a chair and painting! I never forgot to paint those six "required" hours again!
My accountability friend, an excellent oil artist herself, became another of my art mentors. Ten years later I went to visit her on a regular basis, and she taught me how to better analyze my own work, looking for strengths and weak areas, after I took an illustration job.
_______________
Finally, painting regularly became a habit and I no longer needed to be reminded. 
I had my painting materials set out on my slanted desk at all times, ready for whatever came that day.
A local art group met weekly (or maybe it was monthly) and I went to participate, enjoying the corporate painting adventure with a group of retirees who became my friends. 
I volunteered my time to keep a local art cooperative gallery open each week with this art group.
Art Exhibitions and Shows
I juried and sold art in as many art and craft places as I could when I was younger.
I entered an annual exhibition in our county. It was common for me to win the people's choice award out of around 300 pieces. Sometimes I won Judge's awards, too. At times my work was for sale and sold.
These awards and early sales meant something and certainly were an encouragement to me. They helped motivate me to continue painting and not give up. 
However, I also realized the show was local and I was only "a big fish in a small pond."
Someone once told me, "The people make you". I agree. 
Art show jury members or exhibit judges often have abstract art education and training. I didn't want to paint abstract work, I was a realist. 
I cared much more about how the PEOPLE voted at any art show I entered, because it was going to be normal, everyday collectors who would be buying my work!
 
Of course, if you want your works in an Art Museum, then perhaps an art show Jury/Judge opinion would matter more.
You have to learn to know your work is quality because YOU believe it is, not because someone else says it is.
This is not so much pride as it is confidence. Believing in yourself and your work and having others who believe in you, too, is essential if you are to continue being an artist.
________________
So, I was well on my way to becoming an artist by my mid-twenties, working on many, many other things while painting six to twenty hours each week.
Some Areas I Worked to Improve:
Seeing and painting Value – light to dark
Color mixing – learning what tones each pigment made and how to grey color hues
Design/Composition
Perspective
Different Sized Pieces – tiny works, very large works
Different Palettes – sometimes limiting pigments to just three; other times painting a piece with six or seven colors
Different Styles – Painting a loose scene, wet-on-wet for one piece, and a highly-detailed Watercolor, wet on dry, for another painting
Scaling, so photographs were blown up in proportion
I tried to challenge myself with new subject matter.
When I was twenty-seven I had my first solo exhibition of sixty-nine pieces, all framed under glass. It was held in our small town during March. That winter a two-foot snowstorm graced us during the three weeks my art exhibit was on display. 
It was a large show and my older sister helped me enormously, cleaning the entire exhibit room floor, the windows, and the glass on each of my paintings! It would have been difficult to have hung this show without my sister's wonderful help!
The town manager knew my mother and many others also knew I had stayed at home instead of going away to college…I dealt with people's distain and surmising I had some mental handicaps.
It was a shock when they saw my works of art! 
"I knew your daughter painted, but I didn't have any idea how well," was the gist of what the town manager said to my mother after seeing the exhibit.
I did not have a steady income for many years while I was learning to paint. 
The fact that I was able to live this type of artist life is a rarity today. 
My mother encouraged my becoming an artist. 
And I had worked very hard at home to try to "pay for my keep".
Others tried to discourage me.
At times I really did feel like giving up. I was poor and alone much of the time.
There were many things I might have done instead, had I not had so many limitations…but, like water seeking the path of least resistance, I persevered as an aspiring artist.
Parents began to ask me to teach their children how to draw, so I held a drawing class.
I continued painting small works, selling them in a local craft shop where I volunteered to keep the shop open. 
I learned more about matting and framing paintings so I could save funds and do this myself.
A Vermont resort had a painting exhibition each summer. I juried and was chosen to participate three different years.
Then I was asked to give a watercolor workshop out-of-state for a group of home-educated children. 
This was a BIG step outside my comfort zone. I was very shy then, and giving instruction was not something which came naturally to me. 
But because I needed money for some training in another field, I did it – a thirty-hour "Learn to Paint Watercolor" course given to thirteen beginner students. 
It went very well!
I returned home and painted in-between many other responsibilities. I was now organizing various events for our community schools, local town and our church.
My family home was in the boondocks and it provided a perfect place to work without too much distraction in good years. 
Once we did have a big ice-storm which led to losing 70% of the canopy in our forest, and a noisy logging operation ensued…but that is another story!
Someone commissioned a large important piece, and suddenly my work was printed and sent around the world in thirty-five languages, eventually to 50,000 people!
I did a second watercolor workshop in another location. This time it was a twenty-hour week of classes, I had around 10-12 students.
Word of Mouth is the Best Advertisement
When I was thirty-two, one of my sisters showed some photographs of my work to someone in Texas, who passed them on to someone else in Oklahoma…and I received a phone call out-of-the-blue from a company in Oklahoma, asking if I would like to paint high-detailed animals for their monthly publication.
Their normal illustrator had retired. He was very elderly and had vertigo. I was asked to take his place. His style was highly detailed…wildlife…a large part of what I had trained to paint all those years! 
I could look back now and see the lonely years were really preparation for this large task!
This was a HUGE opportunity – one I really considered my "dream job"!
I took this illustration position, which meant I could still work from home through phone, fax and email. 
I was teaching good character in the schools in our area at the time and still did not wish to move far away.
Back then, finding photographs online was not possible. I had to do hours of research, flipping through wildlife magazines and picture books, to find reference material to paint certain animals. 
I had never been to Africa to take photos of elephants or giraffe!
Copying photographs I had not taken would break the photographer's copyright. So I would find ways to change and alter the photos significantly. They were used as a guide to painting a detailed animal.
I was stretched tremendously by the task of painting these high-detail animals I had often mainly learned about through studying photographs!
This illustration position contained many challenging requests. 
One was that I was asked to paint a white swan on a white background. 
Then I was asked to paint black bear cubs with their black bear mother – black against black!
Another time I was given a printing deadline of two weeks – and a late commission of five Camel paintings!
This led to my literally spraining my eyes – I painted forty hours in one week – too much eye-strain! 
I lost my color vision, and couldn't see to read for five months!! I didn't know if my vision would heal, or if I would ever be able to see to paint again!
My work steadily improved despite many setbacks, when I was unable to paint. I had learned to study things I saw, drawing or painting them in my mind when I could not with my hand.
Over the years I have badly sprained my painting wrist at least twice, and almost dislocated my corresponding shoulder. I had to wait for these separate injuries to heal in order to continue to paint.
I took my portfolio nearly everywhere with me. It was bulky and heavy, but it was a way to show people what I could paint before the days of Social Media!
In 2005 I spent literally every penny I had, to attend a week-long seminar in Virginia. 
Had I already had a full-time job, which so many people had told me I "needed", attending this seminar would have been impossible.
At the seminar I showed my portfolio to one of the Professors who was speaking that week.
"You did this work?" he asked me with his thick German accent. 
"Yes," I answered. 
"We work together," he immediately said to me!
"Okay," I just as immediately agreed.
Then my illustrations appeared on his writings, printed in sixty-five languages. Millions of copies went around the world! 
No one knew me, personally, but they saw my work!
I was thrilled.
Over the years I have designed portrait ad posters and hung them in Veterinarian Offices and in food Co-ops, to try to gain Animal Portrait Commissions. 
I have also advertised Art Classes on physical bulletin boards and online places, like Craigslist. 
I have gained students from each place.
I have taught classes outdoors in Central Park, NYC, and indoors on the coast of Maine.
I've taught many retired folks, beginning artists, how to paint in watercolor and been commissioned to paint people's homes, sailboats, dogs, cats and sheep – to make a living.
Some dislike commissions. I love them! They make people happy.
Private commissions have been a help to me.
I have made many sacrifices to continue to be an artist. 
I once volunteered to do crowd-sourced book illustration for a project I wanted to support. I didn't receive payment for my three detailed illustrations, but they are now in print and I feel they are a good advertisement for my work.
Entering art contests and plein air fund-raising events have been helpful when I'm able to do so.
Taking the initiative to write and illustrate my own Children's book, Gos's Big Dreams led to my gaining new skills in printing, publishing and graphic design. I then became a bit of a "Consultant" and helped someone else, at 86, print their Children's Books!
A horticulturist/landscaper once connected me with a collector who commissioned twenty botanical paintings of the trees and flowers on her property. You never know where you might find freelance work!
I have built a collection of over one hundred note cards, which help promote my work. I have been commissioned to paint larger pieces while selling my small note card images.
My Suggestions for How to Become a Working Artist
Draw and Paint often. Practice as consistently as you can. 
Learn to see shapes, sizes, distances, value and colors.
Learn the Vocabulary of Painting – start to know what supplies will help you execute quality work in your chosen media and subject matter. 
Get some Art Catalogs like Jerry's Artarama, Dick Blick or Cheap Joe's and read through the sections that apply to your media. Go visit some art stores and look around, ask questions.
Take or Create as Many Opportunities as you can to Learn, Practice, Teach and Grow in your Media
Take a Workshop or Painting Class
Build the qualities of Patience, Diligence, Sensitivity, Perseverance, Tenaciousness, Determination, Thoroughness, Boldness and Courage! Painting well is not for the "weak of heart!"
Learn to eat well and exercise to build physical strength and endurance. Painting can be taxing on the body, mind and emotions! An artist pours their energy into their work.
Collaborate with Other Artists – Authors need illustrations; Musicians need visual images for promoting their work; Actors need backdrops for sets. 
Learn about Marketing and Online Sales – there are SO many more opportunities today to have your own Website and an Online Gallery. 
Use the Online Space! Learn to Post, Advertise and Create Sales, Teaching or Exhibition Opportunities via Social Media
Start your own Website, Newsletter or Write a Blog and Illustrate these with photographs of your Work.
Begin posting your painting images and videos on Instagram, Facebook, Pinterest, Twitter, MeWe, Parler, TikTok, or start a YouTube site. 
Join FASO Websites for Artists by FASO – The Leading Provider of Professional Artist Websites or ArtStorefronts Websites + Marketing for Artists & Photographers to Sell Art Online (artstorefronts.com) once you have the funds and several quality images you believe others would like to purchase as prints.
When I was learning how to paint these online channels did not exist. 
They are wonderful tools for having your style be seen and known in today's very competitive visual image world.
Consider Printing your Work on Canvas or Note Cards. It's good to have something for sale in many different price ranges – high and low.
Look into Physical Galleries or build your own. 
Art always looks better in person and it sells by EXPOSURE. The more times someone sees an image they like, the more they will want to buy it.
Teach Art Lessons Online – Look into using Teachable, Udemy, YouTube or your own website
Network 
Build your connections with those who would be potential art patrons, collectors or promoters. 
I often meet folks who want to "help me" by connecting me with other artists. While I LOVE my many artist friends, they don't generally purchase my work. 
Market to those "to whom money is no object".
Educate others on the importance of having good and beautiful influences and paintings on your home and office walls! 
Art is often considered merely a "luxury item" which some find unnecessary in a struggling time such as a lockdown. 
Yet your body can literally be healed by viewing color and light!
Greater Peace and Beauty are always needed by all people, world-wide!
Keep Good Records of Your Images
Document your work before framing or selling it! 
Watercolors must be framed under glass, so photographing before you frame is imperative!
Get a decent digital camera – they can be obtained cheaply – and take photographs in good lighting. I like a slightly cloudy, bright day – not too overcast, sunny or windy, rain or snow!
Learn how to crop and re-size your image photos for online advertisement. 
Images can easily be stolen on social media today, so take precautions, like adding a custom watermark or uploading a low-resolution or off-square image.
Back-up your High-Res Printing Files! These painting files can help an artist survive when original painting sales or commissions are scarce.
Your High-resolution Painting Images can be Licensed and sold for many purposes – on pillows, in corporate offices, etc. 
Other Tips I Recommend for Becoming an Artist
Becoming an artist requires some degree of self-discipline, focus, eliminating distractions or saying "No" to things which would compete for your time. 
Often intricate detailed works have required much time in solitude, undistracted.
One of the BEST things about being a creator of visual art is that I have been able to listen to things while painting – music, sermons, audio books and podcasts! It's a way to learn so many things, while working!!
Another great perk is the time flexibility. When able, I love to travel while painting or after a large work is done.
It's important to have other interests outside of painting. Other art forms and also physical things, which can help the body stay strong and counter the time spent in stillness. 
Playing both the piano and guitar have helped me tremendously, mentally, to overcome "painting blocks" or when I feel too tired to paint.
The more tiny hand and finger movements, the more the small muscles and tendons in your mid-back have to work to support the hand! Try to off-set this strain by movement.
Am I Too Old To Learn to Paint Well?
No! While I began painting very early in life, I have had students who are in their seventies and eighties. One lady had had many children and she had not had time to paint. She had been painting and observing beauty and color in her mind for many years. At seventy, she painted a gorgeous sunset at her very first lesson! It is NEVER too late to learn to paint! Within just a short time, if you are diligent, you can gain the skills needed to paint well.
Social Media Platform Suggestions
In 2009 I started a WordPress blog. It seemed to be going along fine but I didn't have many views.
Then a good friend of mine wrote, telling me she had started a Blogger blog and email for me. 
She also "saved" my domain name "Elise Fine Art" by starting a Facebook fan page. She said some other artist named "Elise" would soon take this name. She was probably right! Wow, now that's a kind friend!
I was a little grumpy about this news at first, none too pleased to have yet another account to manage, but I quickly found composing on Blogger a little easier than WordPress. 
Usually I write the blog in Word in large type, then I select all; copy and paste to Blogger and insert the photos. After formatting is done, I copy and paste everything to my WordPress blog, "Painting Glory". This is a large time investment but I feel it has been helpful in many ways.
People like consistency, so I set a goal of blogging once a month. Some decide to blog daily, others weekly. 
I tend to write more detailed tomes, so monthly it takes four to twenty hours depending on the length and detail, for me to write, illustrate, format and post each new blog.
After my new blog is posted on each blog, I then take the new blog link and post this link to all my social media accounts – two Facebook accounts, my Facebook Fan Page, and Twitter. This means six places to post, each month.
It takes some time but it is also a good investment. After eleven years of blogging, my blog is now being read world-wide, around 1,000 views each month. 
I try to answer reader questions and so one of my blogs was on "How to Paint Green Grass in Watercolor". 
This blog has been the most read of all my writings!
You never know when a blog post will go viral and help your visibility online.
I've found Social Media tends to lend a sense of credibility to my work. 
People I've never met before will take lessons or purchase art because they have read my blogs or seen my Facebook account. It somehow makes others believe in you.
Facebook has also helped my commission sales, and I often feel I have just "been to an art museum without leaving home" because so many artist friends paint such wonderful works of art! 
Most of my artist friends I have never met in person…but we are a huge helpful and positive community, sharing ideas, inspiration and accomplishments!
Printers and Printing Your Work
Over the years I have built relationships with around ten different people, who printed my work on paper or canvas, and in book form.
Flatbed scanners did not exist when I began painting. Their invention has greatly changed the field of illustration and also enhanced opportunities for resale of original works.
Doing research to find a printer who will suit you usually takes some time. 
Printers use various weights of paper. Some are glossy, some matt. This area has a vocabulary and is another learning process, once you have developed as an artist.
Do I Need a CV to Get a Job?
Only three or four times in my entire art career have I actually used my CV (Curriculum Vitae) to gain a teaching position, but it's good for keeping your history and records.
I have always said an artist does not need a degree or even a CV, what they really need is a good portfolio! All the degrees in the world don't help you if you cannot paint the style of work being sought by the client or collector! 
Your work speaks for itself.
I can walk into an art exhibition and tell a lot about the artist behind the work on the wall, because the work of anyone's hands shows their character. 
A painting is very much a reflection of who you are!
Communication and public speaking skill is needed to teach art, and a CV often helps prove this ability, if you have already had teaching opportunities.
Some Suggested People and Art News/Advice
Eric Rhoads Outdoor Painter.com, Plein Air Magazine Home – OutdoorPainter 
Owen Garrett – Marketingtoolsforartists.com Home – Marketing Tools for Artists 
Brainard Carey's newsletter, or YouTube Brainard Carey – YouTube 
Jariod Henry Jaroid Henry – Home Page  
American Watercolor Weekly newsletter Home – American Watercolor 
Online Juried Shows OnlineJuriedShows.com
Please Note
For various good reasons, I have not followed all of my own above advice. Take what you want, leave behind the rest!
I have often prayed to our Father in heaven, asking for His help and wisdom for both the painting process and gaining new work opportunities. He has been faithful and provided for me, sometimes it seemed "out-of-the-blue".
The jobs I have sought and not obtained usually turned out for the best. I believe the timing or other factors just were not right. Closed doors lead to other open doors!
I have juried for many art exhibits and gone to many art galleries, and not been accepted. Rejection is part of being an artist. My mother taught me the rule "You have to knock on ten doors for one opens"! 
Keep trying. Do not be discouraged! Move on.
Money is not everything. While it's helpful to be able to pay bills and live, I am an artist and paint because God gave me the talent and motivation to display works on paper, not primarily for the money it provides, although it is my primary source of financial increase. 
I am glad to have had flexibility to drop my art for months at a time and care-give for ill or needy family members. 
In Closing
I'm grateful to be a visual and musical artist!
I wish you good success in your own artistic journey!
Please feel free to contact me with questions 
or if you would like to commission a personal painting!
Blog: Elise Fine Art
Facebook: "Elise Fine Art"
Email: [email protected]
Sincerely your painting-friend, 
Elise
Also read: WHAT IS ECORCHE DRAWING? Ecorche model
How I Became a Watercolor Realist, Illustrator, and Fine Art Instructor