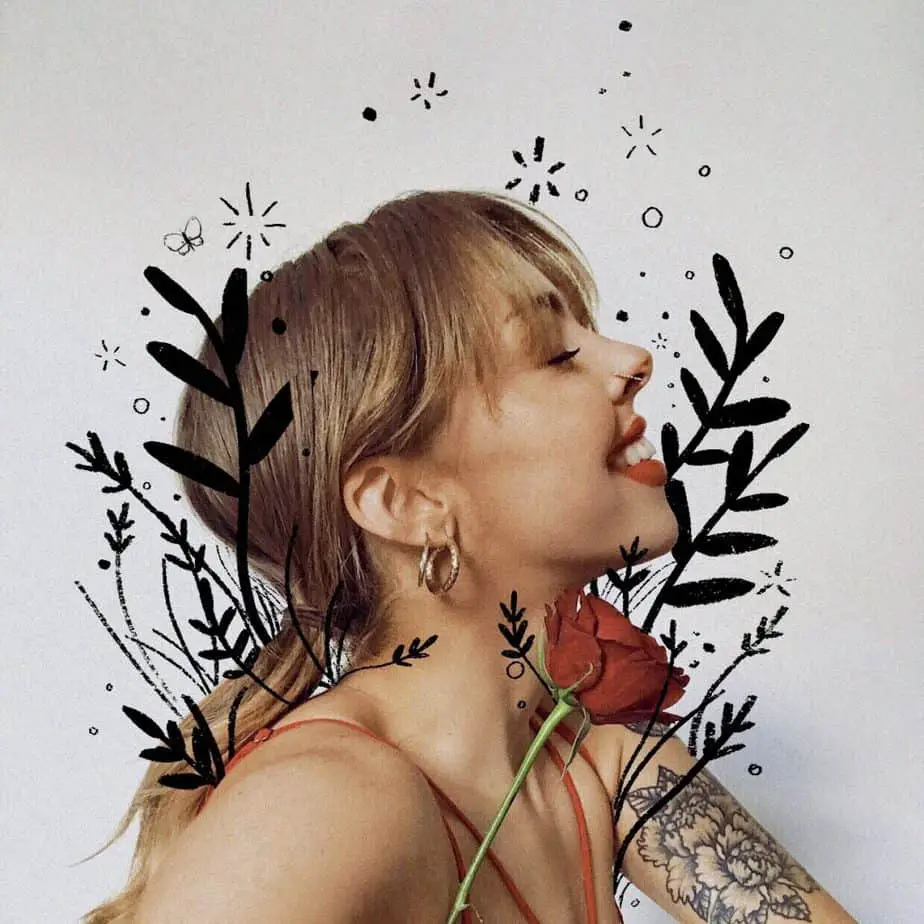 Are you wondering how to become a children's book illustrator? Sarah who is an award-winning children's book illustrator shares her story
Tell us about yourself
Sarah is an award winning freelance illustrator from a small coastal town in the North West of England.
After graduating from University of Central Lancashire in 2017, she began working full-time as a children's book illustrator near Manchester while also taking on freelance illustration projects. April 2019 saw her transitioning full time into freelance work, specialising in children's media.
Since then Sarah has been commissioned by a range of clients; from larger brands such as Glossybox (The Hut Group), to London based publishing houses and international authors. She has also dedicated a lot of time to creating personal bespoke artwork for private clients.
Much of Sarah's work is inspired by nature, the idea of seeing life through new eyes each day, and memories and jokes from childhood. Her passion for illustration and making people smile shows in her work, through subject and colour and has seen her work described as "Eccentric, excitable and whimsical" with "A lot of heart and a gift for expressing feeling". 
How was your University time?
I spent three years at university, studying Illustration. I think I went in thinking that I would learn 'How to be an illustrator', when in reality I didn't really learn a lot about drawing that I didn't already know through school and self teaching. I did gain independence and discipline. We tackled illustration and design briefs which taught me to develop a process for tackling projects,  and the three years was a great opportunity for me to focus solely on experimenting before heading off into the world!  I wrote a little here about how university is often sold to us as the only way to get into the creative industry, but isn't! I think if university feels like the right choice for you, take it, commit to it, but if it doesn't – don't worry that you won't find your place. I have learned so much, if not more after education than I actually did while in education.
Why did you choose a career in this field?
I have been drawing since I was a kid! I'm in love with creating little worlds and bringing ideas to life. I grew up with my head in books, watching animated stories unfold, and the encouragement of family and friends that shaped me into the person I am today.  I've never been able to imagine doing anything else.
What was your first job or nuggets from jobs you had that helped you get to where you are today?
The main two jobs that helped me most were when I worked on the shop floor of a craft store, doing the usual retail tasks and helping customers come up with ideas. This was straight out of university. Despite being in retail, this job gave me the chance to come up with ideas with customers, think of different ways of solving problems and I also kept an eye on the behind the scenes of the business (which was a franchise), secretly soaking up insider knowledge of how running a business works. I did this knowing I would eventually want to be self employed. 
After that, I got a job at a studio as a junior illustrator. I brought in my portfolio, cultivated over the course of a year or so and did an interview. I worked there for a year and learned from an amazing mentor, Leo Brown, who taught me all of the foundations of good children's book illustration while giving me the courage to take my side hustle full time.
How did you prepare for the interview?
They needed a portfolio, and eventually a sample of my work specifically for them. For my portfolio I gathered together around 15-20 illustrations that I thought they would like, and organised them into a physical carry case portfolio. I also created a PDF with some different artwork that I thought they would be interested in, to show versatility (often sought after in in-house studios, where you need to emulate a style). I made sure I was able to talk about every single piece of artwork in there when asked about it. Everything had a story, and therefore the conversation was easy!
Can you provide some book recommendations? 
I find anything by Austin Kleon very helpful for artists, and while at uni my tutor let me borrow his copy of 'Make Your Own Luck' by Kate Morross. For my line of work (children's illustration) I try to keep up to date with new releases, purchase books that I find beautiful or interesting and stay aware of trends (whether you chose to follow them or contrast them).
Things are changing very fast in the industry; how do you keep yourself updated. 
Please list techniques or newsletters, podcasts, events, etc.
Twitter is really great for keeping up with the creative industry. I follow so many artists, designers, authors, agents, photographers, content creators, podcasters, you name it! It becomes like a little community bubble, and keeping up to date with everything is easily in the palm of your hand. I also adore Andy J Pizza's podcast, Creative Pep Talk. He has some fab guests!
Any advice about CVs?
I'm not very good with this as I rarely use them! Being freelance/self employed, my CV is my portfolio and bio. When I have used CV's, I've kept them regularly updated, simple, and within one page. Only put information relevant to the job you're applying for on there. 
Advice for someone looking for a job?
Don't lose faith! Keep looking everyday. Do side projects in the meantime, and really discover what you love and what you're good at. The right job will come along at the right time. I understand unemployment is higher at this time than it usually is, and it is easy to lose hope in the current climate. Keep going! Fill your spare time doing things that you love.
Why do you think you were selected among other candidates?
I know that for the job as a junior illustrator,  a couple of the other interviewees were rude or arrogant, so be nice! I think it's best to be you. If you're really passionate about a role, it will show. If you'd rather be somewhere else, that will show too. I'm quite a chatty and bubbly person (as well as downright curious) which I think makes me more memorable or approachable.
Lessons from jobs that you couldn't get.
There was one job I applied for at the same time as the junior illustrator role. I had to create a die and  a floral stamp set for a papercraft magazine in Adobe Illustrator. I did this, and I think I was bang on the deadline but probably didn't show much enthusiasm. In hindsight, this was probably the reason I didn't get the job. As I said,, my heart wasn't in the role and I saw it only as a bit of a foot in the door of the creative industry. The other candidate got the job and I'm grateful that she did, as I wouldn't have had my mentor and friend Leo to learn from if I had received an offer from this role. It sounds a little woo-woo, but I think you will always end up where you are meant to be.
Read more on How to Become An Illustrator
How I became a children's book illustrator