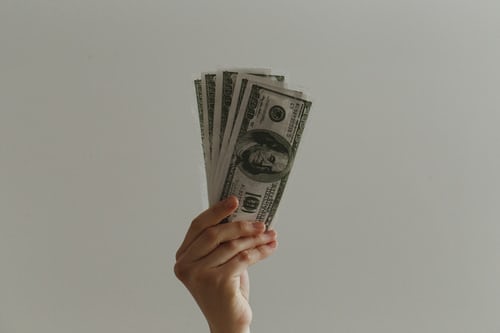 The idea of becoming a partner in a prestigious company such as Mckinsey requires a lot of hard work and focus. Doing proper research and learning about the salary packages for each career pathway in the company would also allow you to work towards your goals and plan appropriately. What is Mckinsey Partner Salary? How Much Does A Partner at Mckinsey Make? The salary packages for partners at the Mckinsey and company depend on so many variables. Variables such as; your hierarchy as a partner, the type of bonuses your firm gives, your location, and lastly, your experience.
Have you ever imagined becoming a partner at Mckinsey and company? If you have, you will know that the best way to move up the hierarchy in an organization is by knowing what is expected of you and understanding your promotion requirements. It is also essential to note that Mckinsey and its promotions are always based on merit, so hard work and dedication should be your primary goal.
An Overview Of The Mckinsey Partner Salary
An associate partner in Mckinsey is expected to have a base salary between 300,000 to 400,000 thousand dollars. The average partner is an associate partner or a junior partner with a salary between $202,321 and $836,580. However, for a senior partner, the base salary would be between 500,000 dollars – 650,000 dollars. However, this is without bonuses and other compensations.
Source: Glassdoor
A Mckinsey Partner Salary Depends On One's Level In The Hierarchy
It is important to note that it does not mean you have reached your firm's hierarchy's highest point when the word partner is mentioned. These partners are divided into three; we have the associate partners, the junior partners, and the senior partners. There is still always a distinction between the associate, the junior, and senior partners in terms of their salaries. The higher you are in Mckinsey, the more you are expected to earn. 
The associate partner's base salary is expected to be around 300,000 dollars- 400,000 dollars. 
Bonus/compensation for an associate partner is within 100,000 dollars- 500,000dollars.
The junior partner's base salary is within 350,000 dollars- 500,000 dollars.
Bonus/compensation for a junior partner is within 500,000 dollars- 1million dollars.
The senior partners earn from 550,000 dollars as a base salary.
Bonus/compensation for a senior partner is within 550,000 dollars- 4.5million and above.
The attractive salary of being a senior partner is one reason why Mckinsey is a very competitive firm.
Your salary as a partner in Mckinsey is determined by how your firm awards bonuses. 
Not every firm is the same, and so the bonus I might receive as a partner in the United Kingdom would be different from the bonuses you might receive as a partner in the United States. Putting this into consideration, there are, however, specific requirements that almost all firms look at before they give out bonuses. 
The company's performance over the year: If a company has a bad year, partners would be badly affected because they are expected to ensure that the company generates enough revenue. However, when there is a surplus and the business does well at the end of the year, partners' bonuses would increase.


The number of businesses brought into the firm: The only way the firm can stay relevant is when many cases are sold. The more you bring in more business to the firm as a partner, the higher your bonuses are expected to become.


Collaboration between partners: Firms tend to reward partners who decide to collaborate on a case and bring more business to the firm.


Your dedication towards the firm's growth for the year: The more dedicated you are towards the firm's growth, the more likely you will be rewarded with a massive bonus by the end of the year.


However, it would help if you remember that different variables determine how bonuses are awarded to partners.
Your location determines your salary as a partner at Mckinsey.
Just as the various system of operation varies in different Mckinsey firms so also does their salary vary. This salary differentiation might be due to their work culture, the cost of living in the area, and the tax rates in such a region. 
The table below would indicate how much partners earn in certain countries.
Associate Partner Salary by Location
| | | | |
| --- | --- | --- | --- |
| Country | Base | Bonus | Total salary |
| India | ₹3,116,548 | ₹940,862 | ₹3,859,486 |
| United States | $219,509 | $186,531 | $361,821 |
| Germany | €149,000 | €30,000 | €196,000 |
| United Kingdom | £143,304 | £80,237 | £215,365 |
| Australia | $327,449 | $105,000 | $428,000 |
| Italy | €166,523 | €42,746 | €220,854 |
Source: Glassdoor
Junior Partner Salary by Location
| | | | |
| --- | --- | --- | --- |
| Country | Base | Bonus | Total Salary |
| India | ₹25,00,000 | ₹ 5,00,000 | ₹29,39,219 |
| United States | $243,000 | $162,000 | $403,000 |
| Singapore | $310,323 | $ | $333,000 |
Source: Glassdoor
Senior Partner Salary by Location
| | | | |
| --- | --- | --- | --- |
| Country | Base | Bonus | Total Salary |
| United States | $844,092 | $845,000 | $1,695,000 |
Source: Glassdoor
Your practice as a partner determines the salary you get.
What you do in the firm determines how much you get paid as a partner. A partner can function in various practices in a particular firm, such as health care, human resource management, digital lab partners, strategy partners, implementation partner, change management, and a pure strategy partner. The salary a partner in the digital lab would get would not be the same as the strategic partners. The difference might not be so much, but the base salary and the bonuses would differ. 
FACTORS THAT AFFECT A MCKINSEY PARTNER SALARY
The factors that affect a Mckinsey partner's salary include:
Having little years of experience: The more experienced you are, the more your salary and bonuses increase. This is so because your qualification would determine your output. So if you want an excellent salary as a partner, you need to develop yourself more.


Cost of living: As a partner, one factor that is bound to affect how much you earn is your location. The highest-paid Mckinsey partners are those in New York.


Your education level: Mckinsey favors partners with a higher degree because they believe they know more and better. 


Having a bad year: A terrible year at the firm is one major factor affecting a partner's salary. This is why most partners are always so engrossed in their work that they never take a break.
TIPS FOR ASPIRING MCKINSEY PARTNERS
It is almost everyone's dream to move up in their career path; no one ever gets a job with the sole purpose of staying in a position for a long time. This why people choose to have a mentor; most associates have mentors has partners who would be advised on what to do and what not to do. You are also expected to have an MBA as this would boost your chances of becoming a partner faster than when you have your college degree. You should also note that it is quite rare for you to jump so many levels as becoming a partner in becoming a partner is based on merit. You also get to determine what you want to do when you become an associate; that is, you get to select your area of specialization.
This is where individuals are advised to make up their minds about what they want as they work with the firm's senior partners. If you want to become a partner in a particular practice, the best thing for you to do is observe the current partners closely to get a good glimpse of what might be expected of you when you make a partner. To become a partner, you should be guaranteed that you would become a partner in five to seven years after dedicatedly serving the company. It is also crucial to note that making a partner is still a stage away from becoming a director. The director is the most senior position and the only way you can be made a director is seven years after you have been made partner.
You should also be ready to do extensive research if you want to become a partner; no man is an island, so be prepared to reach out to people who are above you for instructions and guidance. It would help if you also were expected to put in many work hours as being efficient would allow you to take on more responsibilities. It also shows that you can handle the most complex task. You are also expected to develop your skills to work effectively. The more you know, the more likely you are to get more work done than your colleagues. This is why people often go back to get their MBA even after joining the company without one; doing online research and taking professional courses to get better would also be an added advantage. You should be a problem solver rather than create problems for your firm.The journey to becoming a partner would not be an easy one, but as long as you remain dedicated to your goal, nothing would be impossible for you to do. 
Also read How to Work for DoorDash: Requirements & Job Application Process
Mckinsey Partner Salary- How Much Does A Partner at Mckinsey Make?