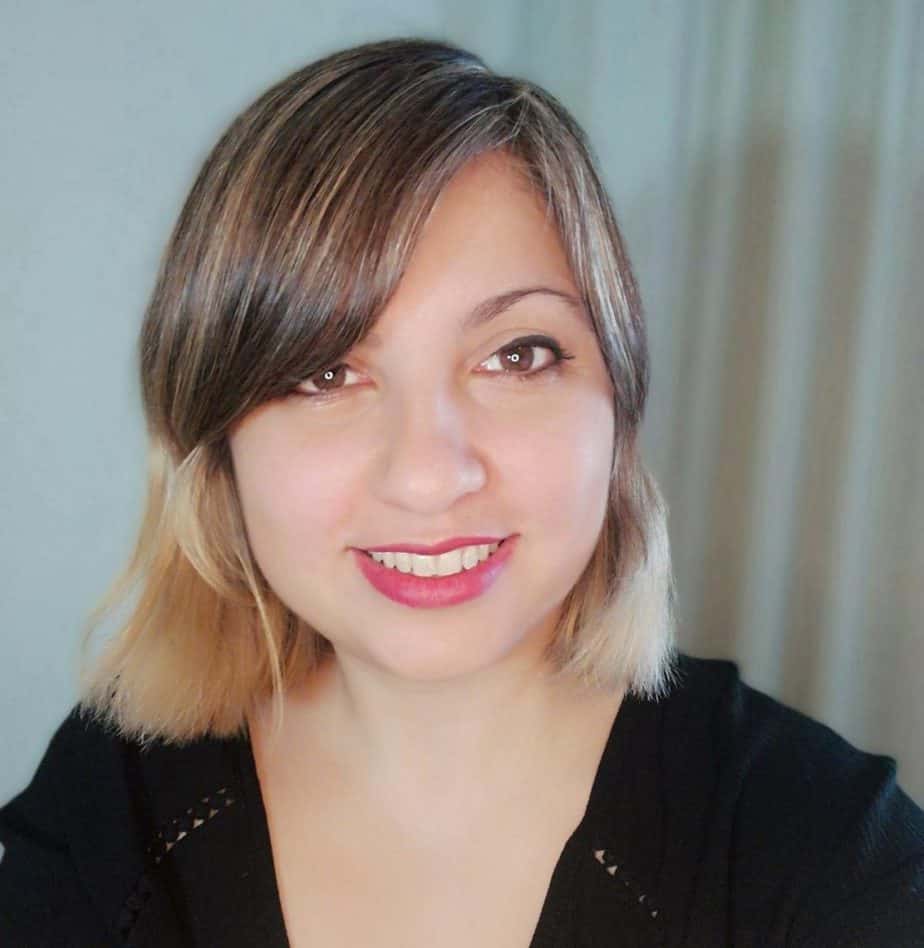 Specialist with over 10 years of experience in the audiovisual industry and Edtech, Solange Rodríguez Soifer is the Director of Startup Grind Buenos Aires, the biggest independent community for entrepreneurs. She works on developing end-to-end IT solutions, especially B2B, B2G, and B2C business models. She is a professor at the University of Buenos Aires, National Technological University, Academic Researcher at the University of Palermo, and Entrepreneurs Coach. 
My name is Solange Rodriguez Soifer, and I have been working in the world of Edtech, entrepreneurship, and audiovisual production for more than ten years. Like many in Argentina, where I'm from, my family was immigrants who escaped from the war and started with nothing, working the land. That spirit of work and progress I feel is my heritage, the idiosyncrasy of my country.
What made me become a Director of Startup Grind Buenos Aires From Scratch?
When I finished high school, I had no idea what to study. So I started Psychology, then Social Communication. In the meantime, I was having a hard time linking with others; I was timid until I read How to Win Friends and Influence People by Dale Carnegie. This reading opened a new world for me; I understand that I should show myself and open to others without fear. I liked to write at that time, and after several informal jobs, I found an exciting job offer. A multimedia producer was looking for a Junior Editor. I had no experience, but it was enough to show them some of my writing work to hire me. In this selection process, I discovered a golden rule that served me in my subsequent job interviews; in many cases, attitude kills aptitude. Be confident that you may not be the best person for the position today, but you are the best option for that organization for the near future. Nobody is born knowing, and any company understands that there is a learning curve; what they cannot twist is a bad attitude.
Over time, I began to learn and feel more confident in my performance. I went from editorial correction to writing news and interesting stories of celebrities. Next, I joined the radio production team. Then I was promoted to Executive Producer. I assumed the co-hosting of the radio program that was part of the production company's units. It was a job that fascinated me, although too intense, with completely irregular hours. I had not yet finished my studies, so at that time. However, it was a glamorous environment among the most important celebrities in my country and access to exclusive places and events. At 21 years old, I preferred to prioritize my education. Determined to receive a degree in Business Administration, I took a 180-degree turn and began to venture into a new world, the corporate one. Again, I had no experience at all, and in fact, due to a problem with the mail service, I had to go to the company to deliver my CV personally. 'Too late, the interviews have already been taken, the receptionist told me with an unfriendly face. I told her I came from a long distance to get there, and if possible, at least receive my envelope. She left it among a pile of CVs, but to my surprise, after months, I was called from Human Resources. Once again, I had no experience at all, but I showed that I really wanted to learn.
In the meanwhile, at the University as a student, I did quite well. I concentrated on dividing my time strategically, never skipping class, and paying extreme attention to my Professors, doing half the work rather than reading and repeating from memory. As a result, my period at the University was very positive; I made many friends, and years later, I returned to become a professor at the same institution. While studying, I worked 10 hours in that company of 19 thousand employees, a huge Retail, where I acquired other skills and took on new challenges. I started in an area of ​​a points card. Then I was promoted to the Personnel audit sector. After that, I was Assistant Director, Sales auditor, and finally, the last position was to implement a CRM. In a corporate environment like that, of such magnitude, the relationships made up half the work. From that place, I still have great friends.
As I grew older and time passed, inside me, a very particular dream was growing: to be able to travel the world for free, and at the same time change to something that was not very clear at that time, but it was called "the internet." But when doing a personal SWOT, I realized that I did not know English, and my only skills were far from technology. Those weaknesses also stalled me on a professional level because the jobs that seemed more attractive to continue growing, in all cases, required knowledge of English or technical skills. I thought that my career was going to culminate between taxes and balances in that company. Still, a university contest organized by L'oreal, a world championship between universities from all over the world that they do every year, led me to improve my English and encouraged me to do my best. I saw it as a unique opportunity to change my career. So I resigned from my vacation to better prepare for that contest, and it definitely pays off. I won all the phases with my team, to finally play the final business match in Paris, inside the Eiffel Tower itself.
That experience was transformative in many ways; I understood the importance of Marketing from the hand of one of the largest cosmetics companies in the world. Also, I felt that I became more objective about what was important than what was not. After standing at a jury made up of eminences from the Sorbonne in Paris, L'oreal Directives, and great personalities, I felt that nothing else could scare me after going through this challenge. Then again, I took a new risky turn in my career. I started at 28 years old again from scratch, starting in a learning management area in an Edtech company, to which I applied without obviously having experience. But in my university, one of the subjects was Information Technology, so I brought my academic knowledge in the area. Again, I was quite convincing. I barely knew how to turn on a computer, but I was confident that I would soon learn.
Over time, my voracity to learn and the commitment I had with my work allowed me to acquire more responsibility, becoming a Project Manager, then a Product Manager of applications, mobile games, audiovisual content, and finally, Business Developer representing the company at international fairs, competitions, and congresses around the world, as well as becoming a specialist in educational innovation and storytelling. That work closed the circle that I had started there in the distance after finishing high school. Again, I worked in audiovisual production and producing content, this time for new channels such as YouTube, educational platforms, Spotify, and Netflix others. I was living in Canada and Australia for a year, improving my English a little more – which continued to be quite precarious – but more importantly, it opened my head in many ways.
I started working remotely when it was not something so common at that time. Then when I returned to Argentina, I independently worked in the production of live-action and animated series for young people, at the same time that I began to develop a career as an international speaker and as a Professor at the University of Buenos, then at the National Technological University, and as an academic researcher at the University of Palermo. The thematic axes that I dictate have to do with my passions: communication, transmedia narratives, digital transformation in business, and education. Since last year, this led me to assume the leadership of the Buenos Aires Chapter of Startup Grind, the largest independent community of entrepreneurs in the world, born in Silicon Valley. Our mission is to inspire, connect and educate entrepreneurs in our ecosystem. After a few months, I was awarded Rookie of the year as a Director. Our Chapter has obtained sponsors and partners such as Oracle, national and international universities, entrepreneur organizations, and the support of the Government of the City of Buenos Aires, among others.
If I had a time machine and had to say what brought me here, chosen to tell my experience, it has to do with passion, curiosity, and authenticity. Nobody knows what you are until you dare to transmit it. There will be people who like you better or worse, but who you should never feel like you let down is yourself. In my case, I went from being a very introverted and self-demanding person to one who tries not to take things so seriously. However, I never give up the sense of responsibility and commitment to deepen what I do. I don't think there are shortcuts; each path is different, and we must travel it to discover what is waiting for us on the other side. Being hungry for progress and not to be overcome by shame is a combination that is necessary when you are young; wondering what would be the worst that could happen if I took this road? The only thing that cannot be recovered is time that feels wasted.
As a specialist in education, there were a lot of lessons learned during the pandemic. I firmly believe that crises bring unique opportunities. They force us to get out of our comfort zone and question our strongest beliefs, including an understanding that learning transcends the classroom. We learn all the time, for life; the important thing is to intend what this training will consist of. Choose a new thing that you would like to learn, and not necessarily do it with a productive goal. Understand learning as a habit because it is gymnastics for our mind. It is an enjoyment because it is part of who we are and our evolution. For example, I reconnected with writing by starting a literary workshop; also, I started another career as an Ontological Coach, and then I finished my certification as an Executive Coach for entrepreneurs. Regarding the profession and refresher courses that I take permanently, I obtain information from other channels. I listen to podcasts of audiobooks, novels, science, and business book summaries. Books for Entrepreneurs, Business War, and Kaizen are among my most-listened-to podcasts.
In terms of books that have impressed me, Tim Ferris's 4-hour WorkWeek was the one that struck me the most lately and made me rethink how I spent my time and energy more wisely. Other books that changed the perception of my routines were Atomic Habits by James Clear and a classic: The Seven Habits of Highly Effective People by Stephen Covey. Finally, readings that I consider essential are The Man's Search for Meaning, by Viktor Frankl, The Traps of Desire, by Dan Ariely, Starts with Why, by Simon Sinek, and Running Lean: How to iterate from a plan A to a plan that works, by Ash Maurya, of which I also recommend his blog. 
Regarding events, I cannot stop recommending the ones we do at Startup Grind; at the Global Conference, there were exciting guests such as the Director of Y Combinator and the creator of Twitter, among others. These events seek to inspire the entrepreneurial ecosystem, provide benefits and connect them through the Community with more than 3 million entrepreneurs.
Finally, having so many activities at the same time, many times, people ask me what I do to achieve it and not die trying. From some Taoist friends, I took a practice that seems very healthy to me. Plan what I want to happen in my day, and thanks at the end of the day for everything I experienced. It is important to organize ourselves, giving the time it deserves to each task, and enjoying being present, is a way to distribute our activities intelligently. It is not just about being productive, but about feeling full and happy, whether we share a meal with our loved ones, watch a sunset, or do our job. Loving what we do with a view to the future is a behavior that will provide us with more satisfaction in the present while ensuring a goal that allows us to continue walking towards our tomorrow. 
Also read How B2B Marketing Became the Job I Admired Most
How did I become a Director of Startup Grind Buenos Aires From Scratch?