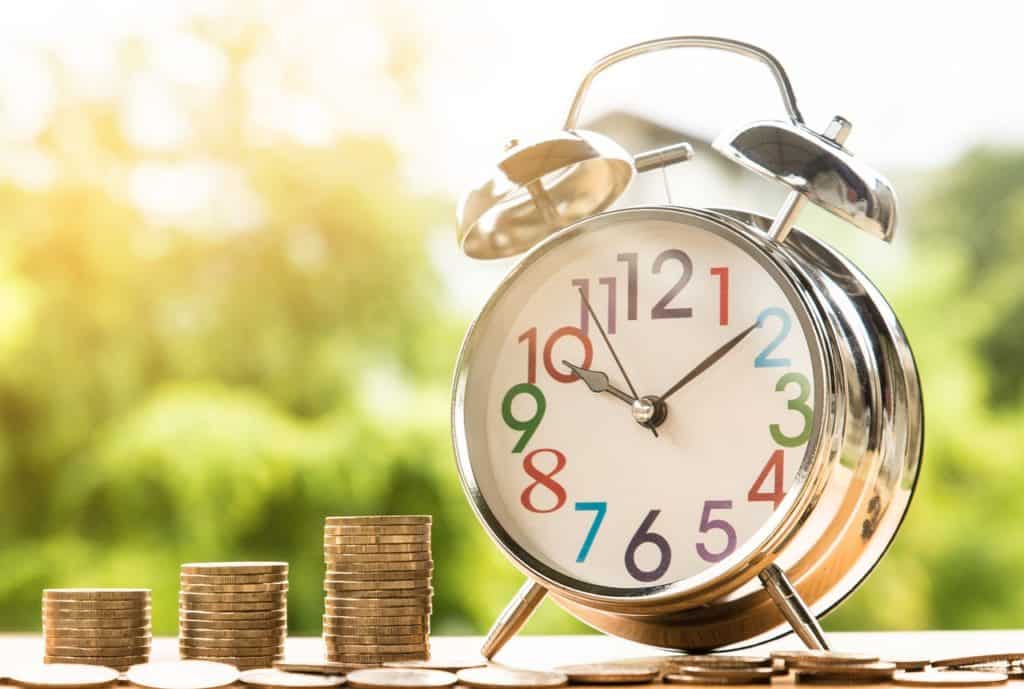 As of 2020, the Mckinsey salary of an entry-level consultant (Analyst) ranges from $108,000 to $116,000 per annum. This salary progression and other benefits are why Mckinsey's salary has become a topic of discussion in the consulting world. The salary of Mckinsey is also of utmost interest to those seeking a career at Mckinsey.
About Mckinsey
Mckinsey is a management consulting firm globally, which aims to create cutting-edge solutions for organizations across different sectors. These sectors can be the private, public or social sectors. Mckinsey helps its clients transform their organizations, embed technology into everything they do, and build enduring capabilities. Mckinsey is defined by three core values which are:
Adherence to the highest professional standards
Having a conducive environment for exceptional people
Improving clients performance to a significant level
Among the 3 big consulting firms known as MBB, Mckinsey remains outstanding in its overall size and reach. They are present in over 65 countries with about 9000 consultants globally. The candidate–led approach used in their type of case interview is also a major distinction between them and other management consulting firms. Historically, Mckinsey is very strong in strategy, and their work operation differs from others. 
Their presence is largely felt in Education, the public sector, and telco space, unlike their counterparts. Because of their larger reach globally, Mckinsey has a deep client relationship across most industries. Based on organization and company culture, Mckinsey more of a traditional, formal, and hierarchal structure. Mckinsey consultants worldwide include business managers, entrepreneurs, data scientists, engineers, designers, medical doctors, and research scientists. 
The leadership structure of McKinsey comprises of Managing partners, Shareholders council, and partnership service team. Mckinsey invests a large number of its financial resources in Knowledge development. This investment in knowledge gives them an edge in the consulting space. At Mckinsey, their findings are extensively published; they also engage leading thinkers on the most pressing issues facing their clients and society.
Does Mckinsey Pay Well
Yes, of course, Mckinsey pays very well. The base salary for a high-level employee is up to $5,000,000 per annum. Employees are also entitled to bonuses such as performance bonuses, signing bonuses, and relocation assistance bonuses. A partner at Mckinsey earns on average $402,000 per year. Partners can also earn up to $1,000,000 as they advance in their careers.
Mckinsey Hierarchy Positions And Levels
The normal positions and levels at Mckinsey are the same in some other management consulting firms. However, in a hierarchy, the positions/levels at Mckinsey from top to bottom include Director, Partner, Associate partner, Engagement Manager, Associate consultant, Business Analysts, and intern. It takes approximately one to three years to move from one position to another. Also worthy of note is the fact that some of the positions have Junior to senior roles. Take, for example, the business analyst position. 
It comprises both Junior and senior analysts. The definition of these positions/levels is given below.
Interns. These are students who undergo internships after graduation. Thereafter, they get a full-time offer.
Business Analyst. A business analyst is an entry-level consultant at Mckinsey. It plays a role in the gathering of data/information, analyzing it, and delivering it by way of presentations. Managers and associates serve as guides to business analysts.
Associate. They are promoted from a business analyst position. Associates at Mckinsey typically join after an MBA or relevant work. They function by independently supervising the work of business analysts and developing project deliverables. Associates may be involved in client relationships and team leadership.
Engagement Manager. They are responsible for planning, executing, and delivering a consulting project. They lead teams, coordinate with clients and partners, resolve as well as mediate issues. They also hold seminars and training for other consultants, as well as supporting business development opportunities with clients.
Associate Partner. They typically manage multiple projects at once and are expected to sell new consulting work.
Partner. They are the key owners of project deliverables. They sell new consulting assignments to both existing and new clients.
Overview Of Mckinsey Salary
The range of salary an employee at Mckinsey receives is based on the location and position. Another factor that affects an employee's salary is the point of entry. E.g., either through post-undergrad or through post-MBA. Aside from the salary an employee receives, they are also entitled to some benefits, discussed later in this article. If a consultant is hired as an experienced professional at Mckinsey, the salary they receive is influenced by some factors. These factors can be your office location, level of experience, academic achievements, and the role the company is hiring you for.
For a new undergraduate employee brought under the title of business analyst, their base salary is $83,000. Performance bonus is $18,000, signing bonus is $5,000 and relocation assistance bonus ranges from $2,000 – $10,000. This brings it to a total of $108,000 – $116,000. For interns undergoing internships, they earn a salary of $15,000. Interns from either MBA or Ph.D. programs receive a salary of $32,000. Performance and relocation bonuses sum up to $13,000. Going further, engagement managers earn about $250,000, while partners and directors earn up to $1,300,000. This attractive and mouthwatering salary is the reason why the best candidates want to build a career with Mckinsey.
Mckinsey Salary According To Levels And Position
From all that has been said so far in this article, it is clear that an employee's salary at Mckinsey is based on its level or position. But it is interesting to note that your salary as a consultant at Mckinsey will grow rapidly over time take on advanced roles and positions as with other management consulting firms.
Below are Mckinsey salaries according to the position.
Business Analyst Salary – These are entry-level employees at Mckinsey. They have a degree of an undergraduate or non-MBA master's degree. Business analyst in the U.S earns a base salary of $83,000 as at June 2021. This is separate from other bonuses such as performance, signing, and relocation assistance bonuses.


Associate Salary – Mckinsey associate consultants are those that have been promoted from business analyst positions. They have a degree in MBA or Ph.D. programs. The base salary of an associate consultant is $152,000. This of course is just an average salary.


Manager or Engagement Manager Salary – These are Mckinsey project leaders. They earn an average base salary of $175,000 per annum. Performance salary and profit-sharing opportunities, sum up to $110,000.


Partner Salary at Mckinsey – Those with the title "partner" at Mckinsey earn a base salary of $402,000 per year. This of course is the average salary. It ranges from $199,000 – $1,000,000. After starting a career at Mckinsey with an MBA degree, it may take about 6-10 years to reach the partner level.


Senior Partner/Director Salary – Those who have attained the level of senior partner or Director at Mckinsey, earn up to $5,000,000 per year on average. A senior partner's salary comprises majorly of the commission from projects they sell as well as their overall performance at the firm.
Other roles at Mckinsey, such as Data scientist and implementation consultant, receive a base salary of $100,000 and $158,000 per year. This, of course, is on average.
How Is The Salary Progression At Mckinsey?
The salary progression at Mckinsey depends on experience accumulated over time within the company. An Employee can move from junior to senior status within a level or position before being promoted to an entirely different level or position. They earn annual raises that are typically 90% of the performance bonus from the previous year added on to the previous year's base salary. It is worthy of note that there is a slight annual increase for a 2nd and the 3rd year in each role or position at McKinsey. But this annual increase has less relevance. Promotion is of primary importance in your career at Mckinsey. This is because your salary increases as you move from one role or position to another. What's more important is how fast you get promoted. Typically, you can spend approximately 1-3 years in each role or position before getting promoted to the next level. This gives you a 1.5 to 2times increase in salary depending on the role.
Mckinsey Salary Progression In UK
An employee that starts at McKinsey as a Business analyst in the UK earns a base salary of £45,000. A promotion to analyst position can see the employee at Mckinsey earn up to £65,000. This promotion, of course, can come in two years. Other top management consulting firms hold the same salary gradation structure but may have a different promotion structure.
What Is The Difference Between Mckinsey Salary In The UK And In The U.S
This comparison made in this article emphasizes that location is a great determinant factor in Mckinsey's salary structure. Business analysts starting at Mckinsey in the U.S. earn a starting salary of $83,000. The salary at McKinsey London is £46,775. This is equivalent to $64,778. Also, bonuses for employees at McKinsey in the UK are generally lower. These differences show the effect location has on Mckinsey's salary.
But it is worthy of note that the McKinsey salary is at the top of the market for Professional work services in the UK. These differences are brought to a balanced state by the urge for social benefits provided by the UK government compared to the US government. These social benefits may include; paid family leave and others. The cost of living, which is about 7% lower in the UK than in the U.S, also cancels out these differences.
Final Note
The salary progression at Mckinsey is interesting, and this makes it an attractive workplace for those seeking a career at Mckinsey. The other benefit of the base salary is what makes it one of the top management consulting firms in the world. The salary increases as you go higher in your professional career at Mckinsey. However, I would like to reiterate that the salary you receive at Mckinsey is dependent on your academic qualifications, location, and the role you are assuming at Mckinsey. The salary is so mind-blowing that you can earn up to $5,000,000 as a firm or director's senior partner.
Mckinsey Salary Progression – Overview 2021