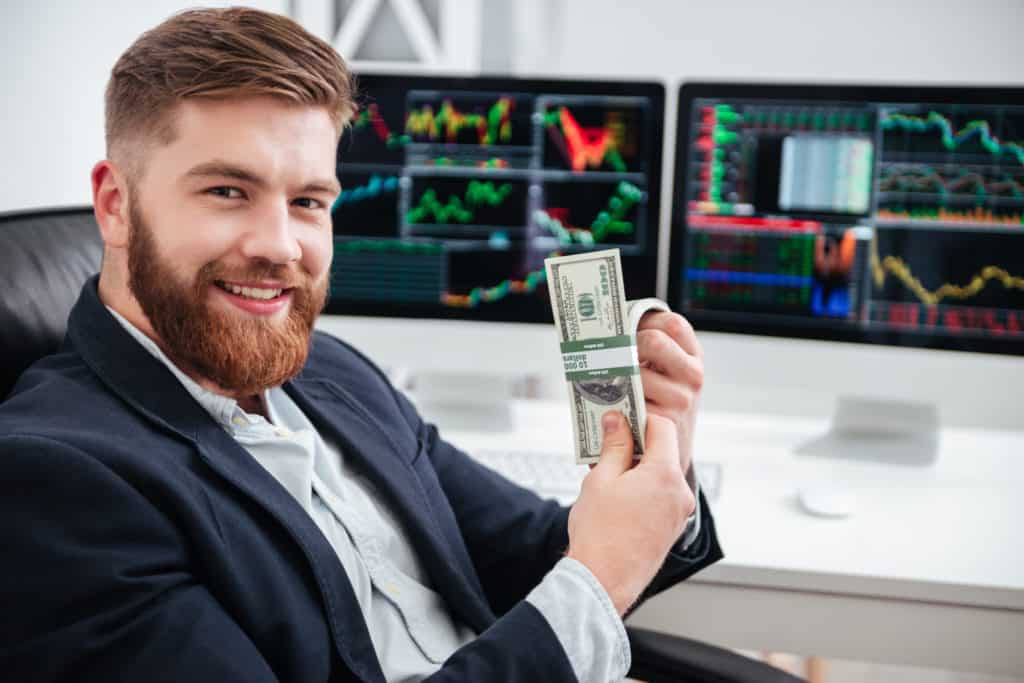 One must have heard some say "the world runs on the money" at least once in their life. The question, however, arises, who runs the money? Well, those of you with a background in business subjects would say that agencies that provide financial assistance to firms and individuals do so. And who are these agencies? INVESTMENT BANKS. These investment banks provide financial assistance to their clients to help them reach their financial goals through merger advice, stock trading or restructuring budget, or asset analysis. Essentially a mission statement entails why a firm was established. They put forth models and strategies to figure out the best way to reach that goal in the desired time frame. Of course, an investment bank has a lot more going on within its walls and requires a lot more patience to understand, but this is what essentially happens when you align your interests with an investment bank in the simplest terms. 
Present Market Scenario 
Now the market is filled with all kinds of investment banks, and you find shooting startups, struggling banks, and even some big names like JP Morgan, Morgan Stanley, Citibank group, and many other OG banks. But only one name comes to mind when you think of the best of the best- the cream bank- Goldman Sachs. For ages, Goldman Sachs has catered to the gems of humankind- head of states, rising firms, celebrities, millionaires, billionaires, government officials- all the most valued people. However, recently this starry investment bank has turned its attention to the general public- consumers like you and me. They have faced ups and downs as a company, but it all comes back to catering to those who trust the firm- those who have faith in the firm- the consumer. Today, though Goldman Sachs does not stand at the ultimate high, which it did in 2009, it is still leading the show and is racing swiftly towards that flag that it hoisted 12 years ago. 
Goldman Sachs- A Brief History 
This multinational investment bank was set up in 1869 by Marcus Goldman, a Bavarian school teacher. As stated by him, his investment was a sewing machine with which he started tailoring for the locals. This was how he earned his living in the dawn of his success, and this income proved to be the seed money for the bank's legacy that he was to open. Soon this man moved to New York City, where he started his personal banking system, which soon started catering to the big names of the day which ultimately grew out to be "Goldman Sachs Company," which further went on to be today's leading investment bank- Goldman Sachs Group Inc. 
This is one of the first few big names which started giving out financial advice to enterprises. Earlier, their services were restricted to only those individuals with a substantial presence in the market or similar terms. However, the company saw success in initiating IPO plans (economic terms that you need not know at the moment) for startups and mid-range companies by their very reputed brokerage systems and asset analysis. While this did bring big success for the bank, during the global financial crisis of 2008, they incurred colossal losses, which had to be tapped in with government resources; however, with the $10 billion aid which the bank received as investment from the government, the bank paid off its debts in the same year. As a result, it rose to new unattainable heights within the next 6 months. Then over the decade, with different growth strategies- some of which really took off and some which set them back a little- Goldman Sachs turned to the daily consumer to look at the future of this most desired market powerhouse. 
Today we will iterate and analyze the bank's mission and vision statement and the core values that the bank looks for in its employees. However, before going any further with the investment bank's analysis, it would be wise to understand the difference between a mission statement and a vision statement. This would eliminate any chance of misconception and makes it easier to connect the dots. 
Difference Between a Mission and Vision 
Mission 
First, it tells you the idea behind establishing the company and what they essentially aim to do. Then, they elaborate on why the company was brought into existence and why was that very existence continued. 
Vision 
On the other hand, a vision statement states what the company is expecting to scale as its success. This is like a visionary plan where they put out what they want to achieve, why they want to achieve when they want to achieve, and how they want to achieve the tasks they list out in their vision. While there are multiple ways of stating a vision, the best one stands to put a point on your goals and objectives. Goals essentially mark your destination or the final act of achievement, while objectives stand as the journey which dictates how these goals are achieved. 
It can largely be dictated that the mission statement is something from the past, which it evolved and modify to suit the present day and showcased as the vision statement for the given time frame.
Goldman Sachs's Mission Statement 
Most investment banks, or any form for that matter, seem to change their mission statement since they first established one, simply for the fact that they find more reason to work with enthusiasm every time they make a new amend to their original statement. Goldman Sachs, on the other hand, has ever only stated only one mission statement ever since they established one- "commit people, capital and ideas to help our clients, shareholders and the communities we serve to grow."
Goldman Sachs understands that the company's growth is possible only if the clients are growing with the company. Through the ages of the market and the company itself, Goldman Sachs has seen a lot, witnessed a lot, and understood what they truly need to do to resonate with its mission statement. So, with that in mind, the investment bank has taken up the following distinctions so that the company is working at its best.
Advice
Goldman Sachs essentially advises its clients on buying and selling businesses, raising capital, and managing risks, enabling them to reach their financial goals. As a result, the teams at Goldman Sachs are more focused on long-termed success and gains rather than work with tomorrow in mind, of course, unless it is an emergency that needs immediate attention. 
Trusting somebody with your assets is a tacky business, and one can never be too careful- and Goldman Sachs gets that. Hence, they made their supervision amount public- the amount their clients trusted them with- which is a little over $2 trillion. They understand the value of transparent work culture and consider it an important factor in gaining their full confidence. 
This investment bank likes to play on the edge of things and works at the boundary where ancient accounting traditions meet modern investments. The teams are passionate about their craft and give it their all when it comes to their client's welfare. While a decade ago, these premium services were open to only the traditionally privileged crowd- foreign governments, diplomats, and more entities on such terms- Goldman Sachs understands that in the 21st century, everybody is conscious of their assets and has extended its advisory services to general consumers.
A sample assets advisory team at Goldman Sachs an investor who would bring in the traditional aspects of the market and what kind of financial products would be required for execution, an advisor who helps understand the priorities of the client and structure a strategy accordingly, a thoughts leader who would provide timely insights as the project proceeds further- given that a market is a volatile place and an innovator who is in charge of execution and bringing in any technical changed to make the plan better.
Financing and Transaction
In the finance division, the bank collaborates with the client firms as partners. It assists them with their financial activities ranging from investing in the right place to handling financial entities like equities, bonds, currencies, and much more. While doing this, Goldman Sachs is helping not only the firm but also helps create more jobs and employment opportunities, thus growing the economy.
Their strategic planning is based on groundbreaking data, cutting-edge technology, and performance as measured by metrics. In the finance division, the thought process is preferred to be streamlined yet perforating into different directions. As a result, the planning is majorly forward-looking and transformative in nature. 
The teams at the bank spend time understanding what the client firm is looking for and what the firm actually needs. Then, by aligning both these principles and consulting the advisory team, a plan of action is sketched, and the result is predicted. 
Most finance and transactions division professionals have an analytical mindset and dive deep into the details. However, they believe that the key to any successful strategy lies in understanding the foundational rocks and building upon them.
All in all, the mission of the statement of Goldman Sachs, though ancient, fits right in even today in the new age. They strive every day to bring people and ideas together and to perceive them as codependent entities. They believe that the average lifestyle of an average citizen increases- both financially and holistically. This brings us to the vision that Goldman Sachs has presented for the current financial year.
Goldman Sachs's Vision 
Goldman Sachs has stated their vision to be the "establishment of investment and financial freedom for all." But, unfortunately, for very long many of the brightest minds with assets of invaluable potential have been denied the basic services that make for success. This has affected not only those individuals or communities but also set back the economy exponentially. 
From the very beginning, Goldman Sachs has been a team player, and as this came to notice during the great depression, Goldman was one of the first to rise to equitable services and financial aid for potential sites. 
Today Goldman Sachs supports about 10,000 small entrepreneurs and about 10,000 women entrepreneurs, who are taking the market by the reins and stirring them in the right direction- calling for change for all the right happenings. Their investment wings promote inclusivity with a scheme or two with people at every financial level and environment. They understand that the firm is not based solely on money. They believe that it is the people that add value to the firm, and they are their most invaluable asset. 
Core Values of Goldman Sachs
On that note, the employees of Goldman Sachs are chosen such that they can nurture the beliefs that the company holds. Only if one holds the right attitude for receiving the ethos of this classic bank and has the dynamics of a Goldman Sachs banker will the clients be fully satisfied by the services offered by the bank. So let us take a look at these qualities that make a banker, Goldman Sachs material- The core values of Goldman Sachs. 
Client service- as a firm is very client-centered. The teams are very dedicated to their clients and are keen on taking up out-of-the-box, challenging projects with each passing task. In addition, they have a knack for making clients comfortable regarding soft information about their assets and making discussions and strategies easy for even the clients to understand. 
Excellence- This is a requirement for any job you go for, not only being a Goldman Sachs banker. Employees are consistently striving to make their game and up their strategy skills with every task. They have all their data and information at their fingertips and are always up for new challenges. They understand how important it is to keep their client in the loop with themselves and break down complex financial concepts into layman terms.
Integrity- Goldman Sachs has always been known for its credibility. Clients have always trusted the bank with their sensitive information, and this is possible because of the bonds that the bank nurtured with its customers. Moreover, they have always believed in a transparent work ethic which everybody believes to be Goldman's greatest strength. 
Partnership-  Goldman Sachs has always believed in working as a team. Everybody functions as a team unit, and that is how Goldman Sachs can produce top-class service with every passing hour. They also make it a point to include their client in their team and look for inspiration in the most unexpected nooks and corners. 
Now that we know what Goldman Sachs real gold is, maybe it's time to invest our gold!
Goldman Sachs's Mission Statement