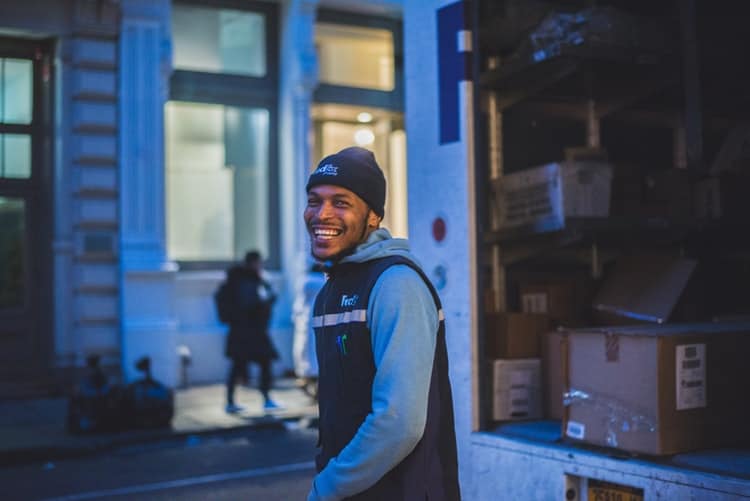 If you are part of gen z, you must be familiar with the rising popularity and need for convenience stores. It is a large attraction mainly for students and young adults. What if you had the opportunity to work here? You can learn a lot of things as well as earn some good pocket money at the side. Doesn't that sound great? We will discuss Sheetz Careers here.
Job Description | Sheetz Careers
As the introduction para suggests, Sheetz offers convenience food or beverages or any other essential item. The main headquarters of Sheetz is based in Pennsylvania. Now that you have decided that you want to join Sheetz, you must be wondering what kind of job opportunities they have there? The opportunities are endless. You can work in any department imaginable, as a beverage host or hostess, shift supervisor, associate manager, fuel transporter, team member, etc. Your role also extends to greeting customers, assisting them in purchasing the products they want, informing customers about any sales going on any product, check the stock of the product, keeping accounts of the customer's purchase and designing the display area, etc. In all, you will ensure your customer has the best time while they are under your care.
Preliminary Requirements to Be a Sheetz Employee
You should possess a high school certificate or bachelor's degree. The former is preferred, and the latter is not compulsory.
You should be at least 16 years of age. 
The restaurant operates 24 hours a day and 7 days a week. You may be required to work in shifts. Timing will depend on the supermarket location you are working for.
You should possess customer service experience.
You should be able to handle various tasks handed out to you and be flexible to accommodate the business's requirements.
You should have the quality of taking up initiative and doing a job with little to no supervision.
You may be asked to work for long hours, including evenings, weekends, or holidays. It would be best if you were comfortable doing this.
Application Process
To apply for a job at Sheetz, you can go to their official website that is jobs.sheetz.com. It will display a list of all the positions available at the current moment. Sheetz's job opportunities are Corporate, Sheetz Stores, Petroleum Distribution, Distribution Services, Transportation, Fresh Food Production, Construction & Maintenance, etc. You can select a job area that interests you and apply there. You will get to see a description of the job. They will display the duties and qualifications required for the job. They will ask you your experience, application questions. Finally, you have to agree to their terms and conditions. Once you are done with this, you will complete your application process. The same application process applies to any job position you are applying for on their website.
Job Openings
They have a wide rand of jobs available in all the sectors. Some of them are mentioned in the list below:
An employee in charge of the Sheetz stores has to maintain the store's decorum, monitor the progress, record transactions, and keep a tab on the inventories. You may also have to overlook the Sheetz stores based in other locations of the United States.
Duties:
Maintain stock of inventories and place orders with dealers when an item runs out of stock.
Prepare the payroll of each retail store and prepare monthly cashouts.
Showcase the items in such a way that customers come to purchase them.
Show the customer an appropriate item as asked by the customer
Contact dealers or manufacturers to source various items.
Requirements:
You must have completed high school.
You should have amazing customer service skills, and it would be preferred if you have worked in an environment where your customer service skills are put into use.
You should have the ability to learn things quickly
Report to your supervisor the daily operations of the Sheetz stores. 
A transportation employee is responsible for collecting the packages from a location and delivering them to the specified address. Various departments a transport employee works in, such as a petroleum distributor, fast food delivery driver, fresh produce delivery driver, and assistant to the delivery driver.
Duties:
Load the cargo onto the delivery van
Prepare a checklist of all the customers the goods have to be delivered to
Transport the goods to the desired location and handling the package when no one receives it.
Collect the accurate payments from the customers as mentioned in the receipt.
Requirements:
You should have a clean driving record.
You should have a driver's license applicable to the state you are planning to work in.
You must know how to operate an automobile of different gradients
You must have your high school diploma certificate at the minimum.
A technology & innovation employee has to strategize ways to sync the convenience store with the latest trends and technologies. They have to develop new ideas to help Sheet reach a wider audience and increase its revenues.
Duties:
Update and backup the database of Sheetz.
Use information technology software to organize the company's documents
Strategize ways to reach a wider audience through technology & innovation.
You have to install new systems trending in the market.
Requirements:
You should possess a bachelor's or master's degree in information & technology.
You should have a minimum of 3 years' experience working in the IT sector.
You must possess extensive knowledge regarding the latest software application system, and you should know how to operate it.
It would be best if you worked as per the protocols of Sheetz.
Fresh Food Operations Team Member
 As a part of this team, you handle the freshness and validity of all the foods stored at Sheetz. You coordinate with vendors to order a fresh batch of food items or drinks from time to time. 
Duties:
Mark the date the food item has been purchased
Package the food item and label all the RTE items
You have to place and designate items on the shelves or conveyor belts for the customers to pick.
Store the items in the aisles according to the type of items they are with correct labeling and proper packages.
Requirements:
You should possess a high school diploma or GED certificate or its equivalent.
You must have worked in a warehouse or foodservice prior.
You must complete the on-job training provided by Sheetz
You should have a minimum of 2 years of supervisory experience
Top Employers before Joining Sheetz
It is in the best interest that you work at a popular company offering competitive pay, which increases your chances of landing a job at Sheetz. If you work at McDonald's, you have a 20.6 percent chance of landing a Sheetz job. If you are just starting, it would be advisable to have some experience working in another company in the desired job sector as this will enhance your knowledge and skillset with the job. By doing so, you are increasing the chances of getting handsome pay. Below listed are some of the popular companies with a higher percentage of landing a job at Sheetz.
If you work at Walmart, you have an 18.8 percent chance of landing a job at Sheetz.
If you work at Wendy's, you have a 6.2 percent chance of landing a Sheetz job.
If you work at Burger King, you have a 5.1 percent chance of landing a Sheetz job. 
If you work at Subway, you have a 6.1 percent chance of landing a job at Sheetz.
Salary of a Sheetz Employee On The Basis Of Their Job Title They Hold
If you are a highly experienced individual, say you hold an assistant manager salary, you can expect an average pay of $33,680. Similarly, if you are an inexperienced individual or have been working for 0 to 2 years and have been allotted the job title of a salesperson, you can expect an average minimal pay of $18,751. You can check out the average pay you will receive depending on the post you are applying for.
| | | |
| --- | --- | --- |
| JOB TITLE  | AVERAGE SALARY | SALARY RANGE |
| Shift Manager Jobs | $31,000 | $29,000 – $33,000 |
| Assistant Manager Jobs | $34,000 | $31,000 – $35,000 |
| Shift Supervisor Jobs | $28,000 | $27,000 – $29,000 |
| Sales Associate Jobs | $24,000 | $22,000 – $27,000 |
| Cashier Jobs | $23,000 | $20,000 – $24,000 |
| Evening Supervisor Jobs | $26,000 | $25,000 – $26,000 |
| Crew Member Jobs | $21,000 | $19,000 – $22,000 |
| Sales Person Jobs | $19,000 | $17,000 – $20,000 |
The average standard pay for Schnucks jobs depending on job title ranges from $17,000 to $35,000 per year.
Why You Should Join Sheetz?
The reason why Sheetz is the most appealing job destination is because of its exemplary employees. The employees working here maintain high standards of working coupled with unique talent and impressive work ethics. Also, the employees of Sheetz always like to improvise. They do not limit themselves to a role. They expand their boundaries. Of course, the employees are very energetic. They have an undying spirit. Everyone working at Sheetz respects one another and shares a healthy environment. 
And must I say, the pay offered here is very attractive. Employees receive 90th percentile of retailers. Now, isn't that great? And what's more, is that the benefits are such that they are bound to entice you.  And the cherry on the cake is the fact that Sheetz is ranked in Fortune's magazine in the list of the top 100 companies you should work for.
Perks Offered at Sheetz
As mentioned previously, Sheetz offers come exciting perks. You can expect some ordinary benefits like vacation & personal days, employee bonuses, education discounts, food & drink discount, employee stock ownership, tuition reimbursement of up to $1,500 per year. The second benefit category is industry-leading benefits, including medical, vision, disability insurance, dental, prescription plan, and 401k benefit plan. Another category of benefits offered by Sheetz is called employee discounts. This category of discounts entails wireless services, car rental discounts, credit union, hotel/motel discounts, tickets at work, retailer discounts, adoption assistance, and new car discount with selected dealers, half-off car washes, fitness facility partnerships, pet insurance, recreational activity discounts, and educational scholarship opportunities.
Interview Questions
How can we at Sheetz motivate you while you are working?
The greatest source of motivation for me is when my supervisor tells me he is delighted with the job that I have done. I feel motivated when my supervisor tells me that I have performed well and can accomplish more on my next assignment. I also appreciate it when I am placed on the leaderboard as it gives me a chance to be a part of healthy personal competition.
Sheetz aims at hiring strong achievers. So can u give me an instance where you went out of your way?
There was an instance where the department I was supervising had not completed their work for the week. When I asked my team, they told me that they had not received the week's schedule. Instead of relaying this issue to my supervisor, I prepared the schedule for them and completed the task in a few days. You can say that how you helped someone with their work or assisted a customer with something.
Why do you think is a convenience store popular these days?
I believe the reason is due to the current generation and their demands and online video platforms like YouTube that forays eating shows and introduces new dishes to customers from different countries. This is what entices the customers, and they want to try something different. Convenience stores offer these products and are also really handy for people who are always on the go and have no time to cook or have a proper meal. They can also shop for other things they need in their daily lives as most convenience stores are close to their residential areas.
Also read Starbucks Careers
Sheetz Careers – Job Application, Salary, Age & Interview Questions