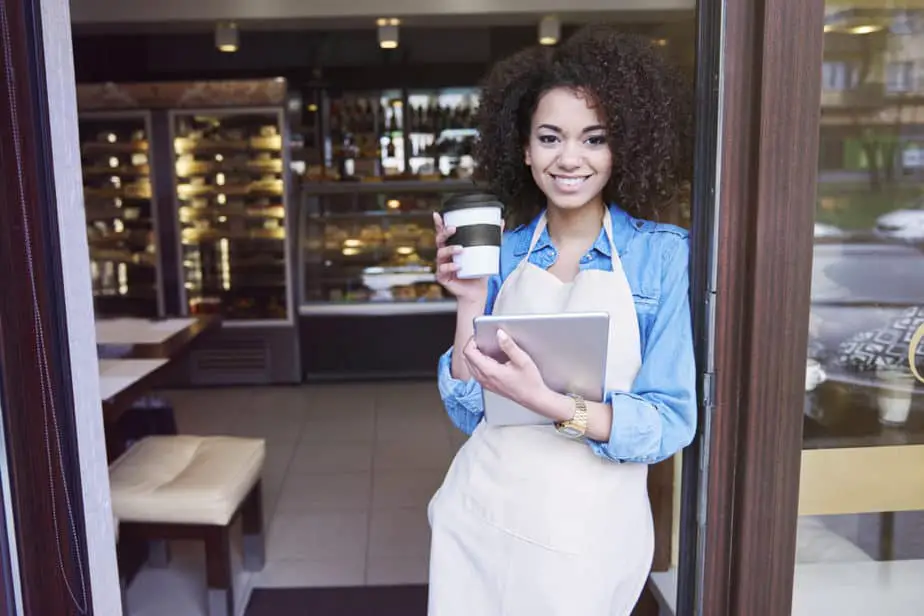 Do you have an interview as a hostess and are nervous about it? Or is it just that you are simply wondering what you should wear to an interview for a hostess job? Whatever your query is, it is for sure that the right outfit and look will make a great first impression on your interviewers and might also reduce your pre-interview jitters. 
So here, we will see what an interviewer expects of a hostess so that you can dress up and express yourself accordingly. But hey! It doesn't mean you cannot express your individuality through dressing up. In fact, we encourage you to do so. It will only make you more confident. As a hostess, you would be the first person a potential customer might see. It would be a part of your job to make a good first impression of not only yourself but also the place you are hosting for. That is actually why wearing the right clothes could matter more for an interview for this job than others. 
Let's read on to find out more! We hope you get the help that you need by the end. 
Why does having the right outfit matters for your interview?
We all must know that interviews are all about the interviewer's impression of the candidate. As it turns out, the first impression is not always the last, but we have to admit that it matters a lot. After all, the interviewer also has to judge your abilities in a mere amount of time, so they form a quick impression of you based on a lot of things like your body language, your facial expressions, your tone of speaking, and quite significantly, your outward appearances. By outward appearance, we don't mean they would select the person for the job based on how beautiful. Rather, we mean the personality your clothes and entire look reflect. 
As we already explained above, as someone who has applied for a hostess job, it is kind of your job to make good impressions on customers and dealing with them politely. So the interviewer might expect that you seem confident, speak in a polite tone, and moreover, dress professionally and look sharp and reliable. 
So what should you wear then?
For your interview, the best thing to wear would fall in the category of polished casual. We suggest that you stick to the basic formal look, consisting of mainly black and white. And something important that candidates do wrong is wearing outfits that are too formal for the interview. It all depends on the place you are interviewing for and the type of interview. 
Now, we would simplify it for you by classifying it on primarily the basis of the place you have applied at.
Neighbourhood coffee shop- For its interview, you might wear a crisp ironed top and dark-washed jeans. You can also add a light blazer if you want. Take care not to accessorize too much. The basic minimum, including a watch and maybe absolutely minimalistic earrings or necklace, would work just fine.
Upscale cafe- For an interview here, you would have to add a little more to the neighborhood coffee shop look. You can wear formal pants or a pencil skirt instead of jeans and a shirt instead of a top. In fact, accessorizing well could up your look by two or three notches. 
Local restaurant- Here again, you need to be a little neutral while dressing up. Although the basic black and white would never fail you, you could add just a little pop of color too. You can wear a colored top and dark-washed skinny jeans. Make sure that the color is not so bright that it catches all the attention. Then again, accessorize only with necessary items and some very minimalistic jewelry.
High-end restaurant- Polish your look for this one. Wear something like a pantsuit or a shirt and skirt. If you want, it can be of different colors than black and white, but still take care that the colors are neutral, like coffee, or beige. Again, you wouldn't want your clothes to take up the most part of the interviewers' attention. You can accessorize and if you do so cleverly, you could elevate your look. Sneak a minimalistic piece of jewelry that complements your entire look, but don't wear accessories so gaudy that they take over the entire look. 
Other than your outfit, there are certainly other aspects of your look, like your hairstyle and makeup, that will affect your impression. Let's look at them one by one so you can be the best version of yourself.
Hairstyle- Whatever place you have applied for, you can wear any professional hairstyle that we will here discuss. It is always the best option to keep your hair out of your face for an interview as it gives the interviewer the impression that you are confident enough to not hide your facial expressions. So you could wear a slick bun or a slick ponytail. If you still feel your best with loose hair, keep them neat and tucked behind your ears. Even if you want to wear a messy bun, we suggest you keep it a little together and don't let a huge chunk of your hair fall over your face. Whatever your hair type is, be it straight or natural or curly, there's just one major rule to follow, which is to keep it out of your face and style it such that not too many chunks of it are astray. 
Makeup-  With makeup, you have much more liberty than with a hairstyle. You can do whatever you like. There is just one basic rule- don't use really bold colors or glitter. This is again to ensure that it is you and your answers that keep the interviewers intrigued and not the bold colors on your face. Other than that, you have the entire liberty. You might choose to only put on sunscreen, lipstick, and eyeliner or might put on more than that. 
Dressing up for an interview is not as difficult as it might seem right before giving one. A little nervousness before an interview is completely normal and this is what is making you overthink your outfit. The points noted above will definitely bring some clarity or at least we hope they do. Other than these, all you have to care about is the venue and time of your interview. For example, if the interview is taking place during lunch, you better wear something that is just a notch above casual and just somewhat below formal, like a solid-colored top and jeans. You need not wear a blazer or a pantsuit in a lunch setting. 
If you still feel overwhelmed by the dressing options and choices, the simple rule of the thumb is to go with a white crisp shirt and either a black pencil skirt or straight pants. This is an outfit that is very neutral and is bound to look professional. Actually, the best thing about it is that it is so neutral in itself that it mixes with any type of formal setting. You will never seem overdressed or underdressed. Similarly, the best neutral hairstyle to wear to an interview is a clean low bun. However, if you want to stand a little apart from the crowd, follow the tips we have noted above and we are sure you will make a strong impression on your interviewer. On a final note, we wish you the best of luck and hope that our article has calmed down your worries a little. Wear the right look and answer confidently and we are sure you will be selected.
What to wear to a hostess interview?