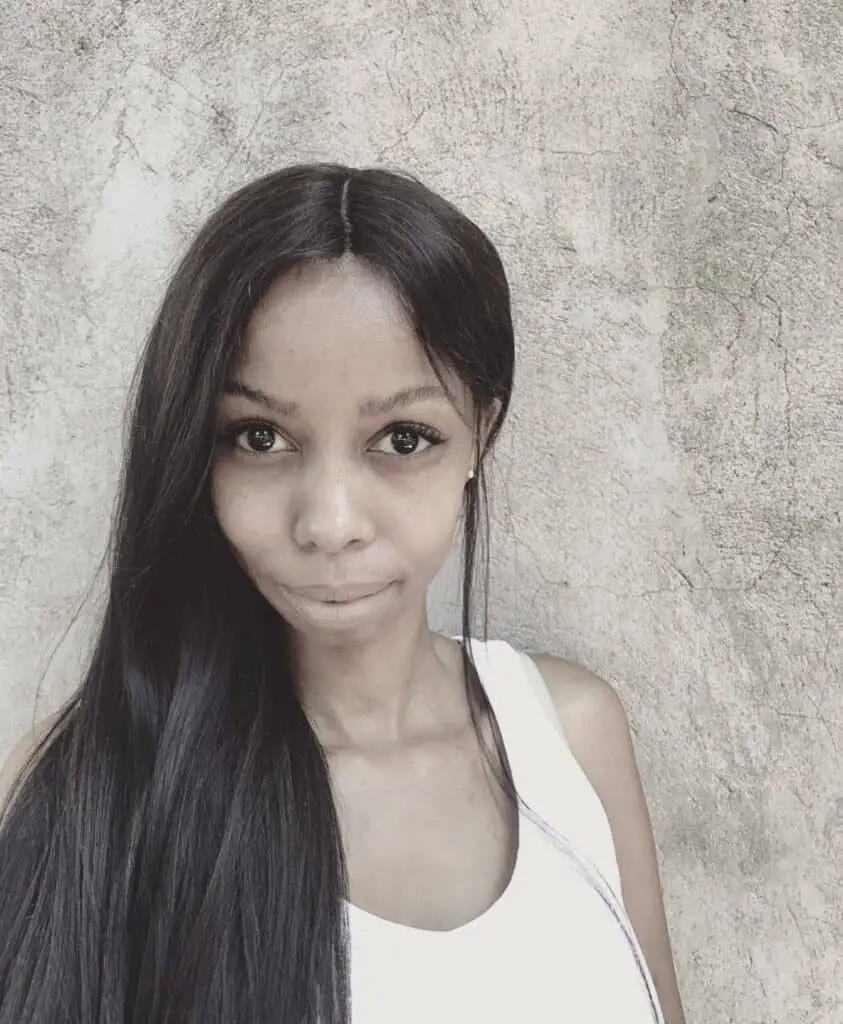 Thandie Sibanda – (BA Interior Architecture and industrial design)
Founder + Principal Designer | Developer | Writer | Intellectual Property Rights
How was your University time?
I didn't go to university due to none offering the degree course I wanted. I instead went to a private design college. We always complained about the workload, expectations, and having to figure a lot out ourselves (like in the work world). Now I look back at everything (including relationships and other experiences) – it was fantastic!
Why did you choose a career in this field? – Interior Architecture and Industrial Design
I literally grew up with extraordinary art. Therefore I was destined to be a professional artist – naturally. Unfortunately, the plan changed when the gallery owner (where I got my art mentorship) told my parents that I'd have to marry a rich husband if I wanted to pursue art as a career… Obviously, the early '90s were a different universe, but it stuck with me.
The next plan was to do architecture, but when I dropped math and didn't do physics in high school, I instantly didn't qualify. This thing called interior design actually found me when I was doing my final art exam and chose the wrong category. I had to redo my art exam submission, but there I was looking into interior design schools, and as they say: "the rest is history."
I had the best of all worlds: art, design, living in Johannesburg, and the architecture I badly wanted, which is my little sweet nightmare. In conclusion, sometimes your career finds you.
What was your first job or nuggets from jobs you had that helped you get to where you are today?
During the holidays, my first job was after I finished high-school (matric) and before I went to varsity. I was hired as a filing clerk at Parmalat. This job actually helped to instill work ethic and people skills. But my first proper job as an interior designer was after I graduated. I actually worked for 2 different companies. The lesson here is to know your worth and never compromise it because others may see it and not compensate you accordingly. Otherwise, make the most of every opportunity, learn, grow and enjoy doing what you love.
The last office job I had was as a design editor in a fashion and lifestyle magazine. Since then, I've been a contributing writer for various international publications (print and online). The job that led to being appointed an editor after one successful assignment made me realize the importance of networking, inquiring, do everything with vigor cause you never know who's watching; therefore, what may come is to be open to learning. Also, I learned that I could actually write, create amazing layouts, and even had an eye for photographing spaces to get those amazing shots (art direction).
How did you prepare for the interview? Can you provide some book recommendations?
To best prepare for an interview is to find out as much as possible about the company you seek to join, then how you intend to add value to that organization. At the end of the day, you are a potential asset to that organization, so you need to put your best foot forward and show your value proposition as best as possible. Your CV may tell a certain part of your story, but it's your opportunity to shine and tell the whole story during an interview truly. I, unfortunately, don't have any book recommendations. I learned everything I know from the great teachers and lecturers I've had.
Things are changing very fast in the industry; how do you keep yourself updated. Please list techniques or newsletters, podcasts, events, etc.
Hmmm…Researching what's happening in the industry and seeing what others around the world are doing really helps. Some events I keep up-to-date with are Design Indaba, DecorEx, 100% design, and Milan Design Fair, Maison & Objet Paris, and more. In a fast-paced and ever-evolving industry such as design, it's best to try and find your own design identity/ style and go from there. That way, you aren't competing with a whole industry as you'll be unique – Unique is timeless!
Any advice about CVs?
Find someone good to help you. Unfortunately, CVs aren't my strong point, and my work has usually spoken for itself. The most important thing is to showcase what you have to offer in the most coherent, creative, and professional manner possible.
Advice for someone looking for a job?
Never give up; it honestly can be tough, demotivating, sometimes you think your email account doesn't work, or whatever the case maybe – it's not you. It's just a competitive world out there. The good news is that something always comes up, even if it means you are freelancing or starting your own business. Just do what's best for you and thrive!
Why do you think you were selected among other candidates?
The times I did work in a conventional setting, I was always chosen for my abilities which is clear in my work. I'm extremely passionate about what I do. Therefore I'm good at what I do.
Lessons from jobs that you couldn't get.
Don't be afraid to knock on doors, but more importantly, create your own door(s) so other people can knock on yours. Your door is your legacy.
Also read My Career Change to Become a Fast Fashion Graphic Designer (without a relevant degree)
Why do I choose Interior Architecture?