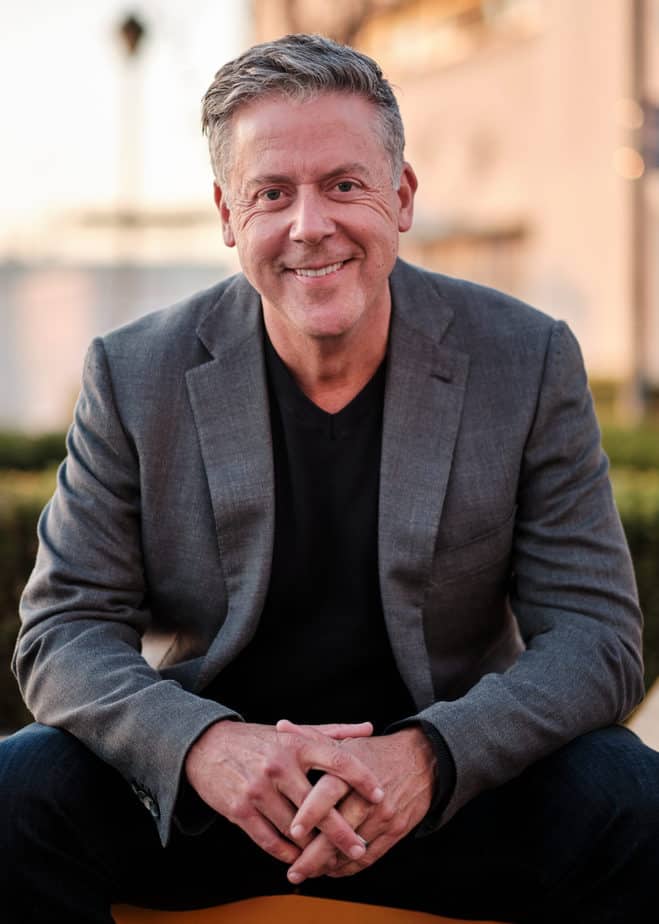 Steve Cadigan is a highly sought-after talent advisor to leaders and organizations across the globe.  As Founder of his own Silicon Valley-based firm, Cadigan Talent Ventures, Steve advises a wide range of innovative organizations that include Twitter, Eventbrite, Cisco, Intel, The Royal Bank of Scotland,  Telefonica, Salesforce, and the BBC. He is also regularly retained by some of Silicon Valley's leading VC  firms, such as Andreesen Horowitz, Index Ventures, Sequoia, and Greylock Partners, for his counsel on a wide range of talent topics.  
Steve regularly speaks to conferences and major universities worldwide. His amazing work in helping shape the unique culture at LinkedIn led Stanford University to build a graduate-level class around this ground-breaking work. Steve is frequently asked to appear on global TV and is a regular guest on Bloomberg West and CNBC, and he is also a regular contributor to Forbes. In 2020 Steve was recognized by PeopleHum as one of the top 200 Influencers in Talent, and an article he published about interviewing was recognized by Human Resources Today as the #1 article of the year. Over the course of his career, the teams, cultures, and organizations he has led and helped build have been recognized as exceptional, "world-class" performers by the Wall Street Journal and  Fortune Magazine. 
Before launching his own firm, Steve worked as an HR executive for over 25 years at a wide range of companies and industries, including ESPRIT, Allianz, Cisco Systems, Electronic Arts, and capped by serving as the first CHRO for LinkedIn from 2009 through 2012, taking the company from a private firm of 400 employees, through an IPO and into the powerhouse that it is recognized as today. Today  Steve serves on the Board of Directors to three companies (two based in BC: Perk Labs and Certn)  and in addition, sits on the Advisory Board of several other dynamic organizations. He is nearing completion on his first book, which is due out this fall and is focused on the Future of Work and what it means for employers and employees.
Steve graduated from Wesleyan University with a BA in History and received a Master's Degree in  Organization Development from the University of San Francisco.  
How was your University time?
I loved my University time. I made some amazing friends and found a major I really loved: History. I did not have any idea when I was in University what I wanted to do after I graduated. I had no idea what profession and career path was interesting to me. I did no internships in my summers, but I did have jobs like construction, security guard, camp counselor, and janitor. That being said, I was never worried about what I would do with my life. I was in the moment in University having fun, learning, meeting new people, and investing in my ability to think creatively, express myself, and write and communicate effectively. Looking back now, I think that was a great investment. My parents were not in business. My father was/is a minister, and my mother helped run child care centers. I had no business role models in my life, but I don't think it mattered to me. In University, I played 3 sports – I was on the freshman baseball and basketball teams, and my sophomore year, I switched to play tennis, and I did that the remainder of my time in school. I love competition and sports a great deal. 
Why did you choose a career in this field?
I chose human resources as a career when I was about 30 years old. I discovered HR at the age of 23, but I was not convinced I wanted to do this the rest of my life until I was 30. I found in HR that everything I loved about sports, I loved about HR – helping build teams, helping find who does what well, and helping people and teams be better. I chose my profession because it is the greatest art form globally – helping people do amazing things together. 
What was your first job or nuggets from jobs you had that helped you get to where you are today?
My very first job was delivering newspapers at the age of 12. For 3 or 4 years, I did that every day and every Sunday morning, getting up and delivering newspapers in my neighborhood. I loved Fridays – when I would collect $. My first job after college was as a collector for a fashion company. I would call clothing stores and tell them to pay their bills. I was really good at this because what I realized was that to be good at collecting money. You had to be good at building relationships and getting to know your customers. 
How did you prepare for the interview?
Are you asking about my first job interview? Good lord that was so long ago I cannot remember.
Can you provide some book recommendations?
Some of my favorite books are Tipping Point and Talking to Strangers by Malcolm Gladwell. I like Peter Senge's The Fifth Discipline a lot. Recent books I like a lot are Life is in the Transitions by Bruce Feiler and, this summer, I am publishing a book that I will be announcing soon. 
Things are changing very fast in the industry; how do you keep yourself updated. Please list techniques or newsletters, podcasts, events, etc.
This is a great question, and it is true for every industry and every region of the world. The best way to keep up is to be curious all the time and to have a growth mindset. I read a newspaper every morning – it's my local newspaper. Most days, I also read articles in the New York Times and Wall Street Journal. I have a setting on Google to send me all articles about company culture and the Future of Work as these topics fascinate me tremendously. I watch my LinkedIn news feed closely every day to see what is happening in the companies where my friends work. I also sit on the Board of 3 companies and advise about 5 other companies. This work gives me a close view of what is happening in the world of business and work. During the pandemic, I started listening to podcasts – and have found some I like that focus on the Future of Work. I read a lot of blogs and articles on Medium. One blog I read every Monday is called "Mind F*ck Monday" by Mark Madson, pure gold.
Any advice about CVs?
I have three pieces of advice. CVs are more important to people early in their careers. Later in your career (after age 30), your network matters more to finding work than your CV. A CV has one purpose – to get you an interview. That is it. So you better make yourself look interesting and look like someone other people want to meet. Lastly – beauty is in the eye of the beholder. I have seen the same CV reviewed by two hiring managers in the same company come up with different results. One manager loves it, and the other hates it, so know that hiring managers react differently to different things. Net if you can get an interview through your network, it is always better than sending in a blind CV somewhere.
Advice for someone looking for a job?
We are in a very challenging time now in the world on so many different levels. Many companies have reduced staff, and many open positions have been closed because organizations have difficulty feeling confident about the future and feeling safe to hire more staff. Given this challenging time, I suggest that people who are out of work and looking for work consider this a marathon. The perfect job may not be out there for a while, so now may be a time to consider the imperfect job, so you can wait until things get better. If you are employed but want a different job, again, the choices are likely less now for most people than they will be in 6, 9, or 12 months.  Building your network and letting people you trust know you are open to new possibilities is a good idea. I honestly believe today that we all should be looking at new opportunities because nothing is guaranteed anymore and that when we look at new jobs, we need to ensure they are filled with development opportunities that will make us more valuable in the future.
Why do you think you were selected among other candidates?
I cannot say why some companies hired me instead of others. You will have to ask them. But I think at a general level, I have tried hard to be reliable, trustworthy, and someone who makes the teams I work in better. I try to be someone who listens and helps others whenever I can.
Also read How I Became the Director of Partnerships & Alliances at JetRails
How I Became a Talent Advisor?