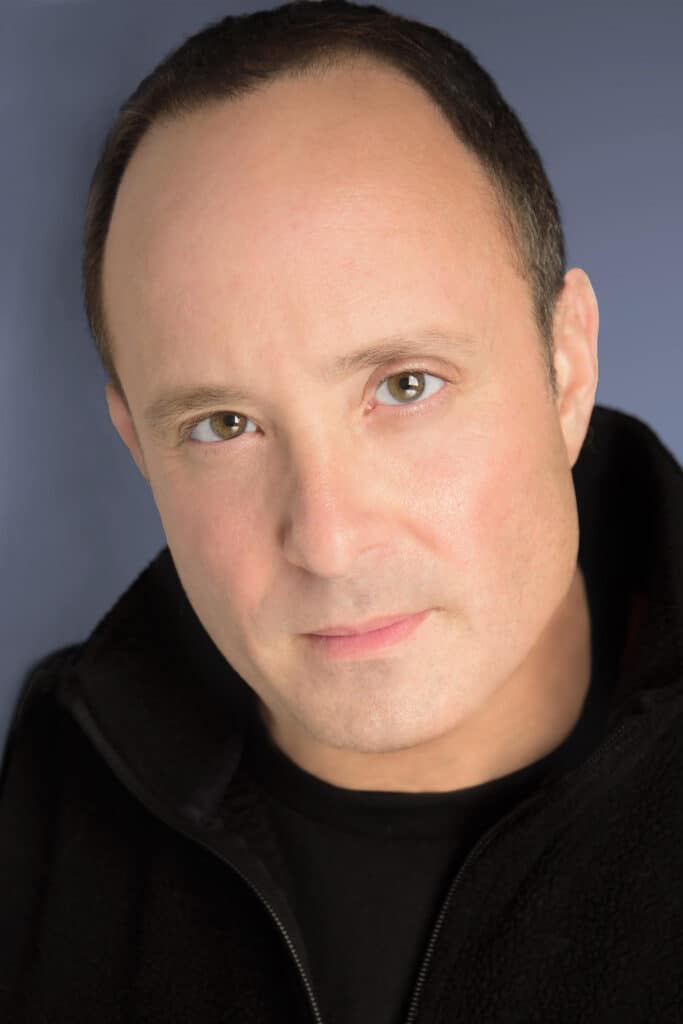 Brad Trackman is a national touring comedian who has been featured as a stand up on CBS's The Late Late Show with Craig Ferguson; Comics Unleashed with Byron Allen, Star Search with Arsenio Hall, AXS tv's Gotham Comedy Live, MTV's The Buried Life, New Joke City with Robert Klein, NBC's Later, NBC's Friday Night, TBN's Huckabee and numerous appearances on Comedy Central. Brad also just taped his own Dry Bar Special.
Trackman also had his own commercial campaign on Spike TV, where he played the fictitious Presidential Candidate Biff Wolanski. Brad started his career in NYC and became a regular at The Comedy Cellar, Gotham, The Comic Strip Live, Carolines on Broadway, and Stand Up NY. Also, a regular in Atlantic City at the Borgota casino and Las Vegas at Brad Garrett's comedy club in the MGM casino.
Trackman has also opened for such legendary comedians as Joan Rivers, Robin Williams, Dana Carvey, and Weird Al Yankovic. One of his most impressive appearances was headlining The Radio Shack Net Together Concert in Times Square NYC for over five thousand! He was on a Jumbotron which was also simulcast in San Francisco on a Jumbotron there too. Brad has two comedy albums of him headlining The D.C. Improv, which XM Sirius comedy programmer Joel Haas produced. Both are critically acclaimed and available on iTunes.
Most recently, Brad became a published author. He acquired a major book deal with Post Hill Press/ Simon & Schuster. He wrote the biography of shock jock Anthony Cumia who was part of the legendary radio show Opie and Anthony. The book, entitled Permanently Suspended, is now available wherever books are sold.
I've been a stand-up comedian for 28 years, and it's the only real occupation I've ever pursued except for being a published author, which came later due to stand-up. Being a pro-stand-up is a journey that takes thick skin and a resilient ego.  Sometimes failure is part of the job.  The trick is learning from it.
The first thing anyone who has an interest in doing stand-up should do, in my opinion, is put together a five-minute set.  Easier said than done. Anyone can write 5 minutes of material they "think" is funny.  The trick is to learn how to write stand-up.  There are different styles and forms of jokes and delivery. The most important thing is to learn them all.  
There's an actual equation or formula to writing a standard bit with a setup and a punch line.  It's similar to what a boxer told me about learning proper footwork.  He said once you learn that, you're off to the races.  It's the same with stand-up.  Once you learn how to write a setup and punch joke, you're really on your way to being more confident and successful on stage.
The only way to really test material is by getting in front of an audience and trying it out.  Sure, you can sample it out on your friends and family, but they're not always the most objective audience.  And just because it looks good written out doesn't guarantee you that it will work with a real audience.  There are many mitigating factors to what works and why it does or doesn't. There are two things as an artist no one can ever alter or change.  How hard you work off stage by writing and crafting your set and how well you do on stage.  That's completely up to you.
My advice is to write at least five days a week and work yourself up to at least an hour.  In a world without the Corona Virus, I would say get on stage as many days as possible a week.  I started my career in NYC and performed at least twelve to sixteen times a week, every week.  Don't be afraid to lower your ego and fail.  Sometimes it takes time to do a bit of work.  
How do you become a professional and start getting paid?  By expecting to do these open mics for a couple of years, honing your material to be consistent.  It's like Darwinism and osmosis.  Little by little, the more you get yourself emerged into the comedy scene of your area by hitting these open mics, as you improve, opportunities will start happening.  "Persistence is omnipotent."
Then as you start to work more and more and lengthen your act, you'll eventually have to make your way to NYC or Los Angeles if you want to get some action on TV, which helps propel your comedy career, giving you the exposure you need to build a fan base and career.  You'll also be rubbing elbows with many super talented comedians, producers, club owners, agents, managers,  journalists, and other entities that will help your career.
Treat everyone with respect that you deal with along the way.  It doesn't matter who they are because you don't know who they are or who they will become. Comedy clubs promote within. The waitress could end up becoming the part-owner of the club. There are no shortcuts.  Just enjoy the process and remain humble.  Trust me. The audience will make sure that happens regardless!  
I do private coaching for more in depth advice on joke writing and the business side of things.  www.bestcomedycoach.com
Also read How I Became A Narrator & Voice Actor
How I Became a National Touring Comedian?