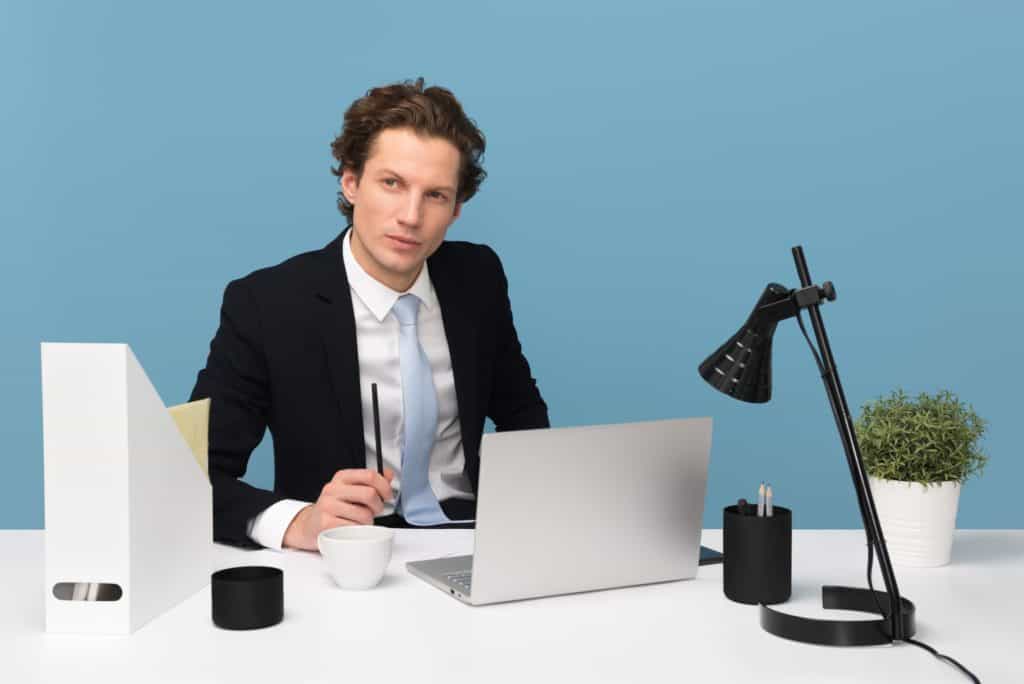 Introduction
In today's world, everyone is seeking to do a job in different companies, but most of the people don't have the knowledge of different job titles of the office, so let's discuss that. Also, nowadays, without having an office, no company can survive. At an office, you need to read the job description to determine the work of the employee. If you want some specific position in the office, you should have to develop the skills required for that work then apply for it. Then, if you meet the criteria of that position, you might get selected for that specific job. Here, in this article, we are going to discuss the Job Titles presnt in different sectors today in this century.
Let's Discuss Office Jobs
An office job is a specific job where you have to work for a company or enterprise at its precise location. You have to work with different other people who might be at a senior level compared to you or might be at a lower level, but you have to work with them together in a team so you can manage any project and finish it on time. The company might give you a private room or a private deck in a hall with other people. You are supposed to take all the responsibilities of your work and complete it by the deadline, or you might end up losing your job. You might learn some new things from office cultures like managing time, market research, and developing your communication skills by talking with co-workers and clients, and these little things will help you create a good portfolio for yourself.
Let's Discuss Different Job Titles
Administrative
Business
Customer Service
Finance
Leadership 
Legal
Marketing
IT
Public Relation 
Sales
Manager of Purchasing and Operations
Let's Discuss It In Detail
Administrative: The main role of an administrative professional is to take care of multiple tasks to support the company, like answering the calls of clients, insert the data in the system, filing documents, and maintain the relation and information that came from executives or managers. Here I am providing some examples of administrative job titles for your reference i.e.,

Administrative Coordinator
Secretary
Receptionist
Administrative Manager
Administrative Specialist
Administrative Director
Support Assistant
Program Coordinator
Client Relations Manager
Mail Clerk
Office Manager
Bill's Collector
Program Manager
File Clerk
Administrative Officer
Staff Assistant
Program Administrative
Business: On the other hand, the role of a business person is to complete the task given by the company as per the needs of the client and as per the company's financial goals. Also, this position may vary from marketing and salesperson. Here I am providing some examples of business roles that one can apply for:

Business Developer
Business Reporter
Actuary
Account Manager
Product Manager
Content Manager
Account Specialist
Client Advisor
Analyst
Customer Service: The role of a customer service executive is to provide support to the customer based on the products they've bought from the company or to answer any queries related to products or services provided by the company. In short, they are the source for the customer to file any complaint related to a product or give any specific feedback about the product. The person's duty is to listen and solve it sincerely and help the customer. Here I'm giving some examples of a customer service executive:

Customer Service Associate
Technical Support Specialist
Help Desk Coordinator
Account Representative
Call Center Customer Support
Customer Service Agent
A Bilingual Customer Service Representative
Customer Service Manager
Customer Service Officer
Customer Relationship Coordinator
Finance: The role of an employee of the finance department is to manage the financial account of the company in a futuristic based on the current financial situation of the company within the money allotted to them. In short, they've to predict the company's financial future based on their current profit/loss. They get connected to internal and external stakeholders of the company and examine financial reports with them. Based on these things, they might get some results. Here I'm providing some examples of finance jobs that one can apply for:

Benefits Administrator
Accountant
Auditor
Budget Analyst
Bookkeeper
Controller
Payroll Manager
Financial Planner
Accounts Payable Clerk
Accounts Receivable Clerk
Accounting Director
Financial Analyst
Junior Tax Associate
Credit Analyst
Information Technology (IT): The role of an IT employee is to secure the company's data from some digital thief. Also, some other works IT employees can do is that he can create and maintain company's server and websites so that customers can surf the webpage smoothly. In short, all the work related to technology is done by IT employees to maintain the performance of the company's  IT infrastructure. Also, they can help in creating interfaces based on machine learning and artificial intelligence so that certain tasks might be automated. Here I'm giving a list of IT jobs one can apply for:

Information Security Analyst
Computer Programmer
Technical Specialist
Mobile App Developer
Cloud Architect
IT Coordinator
Computer Systems Manager
Network Engineer
Telecommunications Specialists
IT Director
Java Developer
Software Architect
Computer Research Scientist
Leadership: As the title itself mentions leader in it, the role of leadership position is to take over the project from the client and form a team and guide them in every possible way to complete the project. Also, looking for the completion of goals by employees is on him, so it is a senior-level job. Here I am providing some examples of leadership positions in an office:

Head of Operations
Officer
Supervisor
Manager
Executive
President
Principal
Assistant Manager
Administrator
Legal: The role of this employee of the legal department is to take care of the rules and regulations made by the company and to protect the business legally. They are in contact with the human resource department to see whether the employment process is based on the government's rules or not. Also, they are the former adviser of the company if any problematic situation arises. Here I'm providing some examples of job titles of the legal department of the company one can apply for:

General Counsel
Arbitrator
Legal Analyst
Mediator
Legal Assistant
Legal Aide
Legal Consultant
Corporate Attorney
Legal Secretary
Marketing: The job of employees working in the marketing department is to create and develop strategies to sell the company's product and attract new customers. In short, they're responsible for the promotion of any new or existing products like advertisements or paid partnerships with a celebrity. In addition, their work is to make different plans based on marketing the company's products. Here I'm giving some examples of positions of marketing person in a company:

Brand Manager
Social Media Manager
SEO Specialist
Creative Director
Marketing Coordinator
Marketing Assistant
Digital Content Specialist
Marketing Promotions Specialist
Digital Marketing Coordinator
E-commerce Marketing Manager
Advertising Manager
Copywriter
Media Buyer
Media Planner
Marketing Content Assistant
Public Relations: The role of public relations professionals is to attract customers by taking the company in the spotlight of the media by building relationships with some newspapers, radio stations, magazines, and websites and arrange interviews for marketing of the product. Here I'm providing some examples of public relations jobs:

Publicist
Public Relations Manager
Public Information Specialist
Communications Coordinator
Internal Communications Specialist
Media Relations Manager
External Communications Director
Media Relations Assistant
Public Affairs Coordinator
Strategic Communications Director
Purchasing and Operations: The role of a purchasing and operations employee is to work on the increase in production work of the products to meet the demands of the client. Overall, the company's manufacturing sector is dependent on him, and his duty is to keep track of production and maintain the quality of products. Here I'm providing some examples of jobs related to this field:

Purchasing Manager
Production Manager
Purchasing Agent
Procurement Clerk
Logistics Team Leader
Logistics Supervisor
Purchasing Associate
Supply Chain Supervisor
Sourcing Officer
Sales: The role of employees working in the sales department is to sell products to clients in any situation by understanding the customer's requirements and tell them about the benefits of buying the product and its use. For this, they have to understand deep down the customer's requirements, and by knowing that, they can convince the customer to buy the product. Here I'm giving some examples of jobs in the sales department:

Sales Representative
B2B Sales Coordinator
National Account Sales Coordinator
Sales Manager
Regional Sales Director
Market Development Manager
Inside Sales Associate
Account Executive
Financial Sales Assistant
Let's Discuss the Salary and Work of Different Office Jobs
Customer Service Manager:

The hourly rate of a customer service manager is $15 per hour.
Their duties are to look after the customer's queries and solve it accordingly.
Also, they have to answer customers respectively and take appropriate action to solve problems or can also exchange the product if it is found defective.



Clerk:

The hourly rate of a clerk is $14 per hour.
The duty of the clerk is to answer the phone calls from the side of the company and go through the mails and filling data on company's server or sheet.
Also, they look after the visitors and also prepare the bills for payment.



Schedule Arranger:

The hourly rate of a scheduler is $14.50 per hour.
The duty of a scheduler is to schedule meetings or appointments for different employees working at the company.
Also, it is their duty to pre-plan everything for the meeting or any arrangement.



Accounts Payable Clerk:

The hourly rate of accounts payable clerks is $18 per hour.
The duty of this clerk is to take care of all the payments on time on behalf of the organization.
They're responsible for each and every process related to the payments that is received or processed to the clients.
Also, they prepare paychecks for employees and verify the transaction in the account.



CAD Technician:

The average hourly rate of a CAD technician is $20 per hour.
Their work is to develop a design plan with the help of computers and software.
They collaborate with architect-engineer to create a plan of any building using different software that can attract the client.



Data-Entry Clerk:

The average payment they acquire is $0.5-$3 per entry.
Their yearly salary is $50k.
The duty of a data entry clerk is to insert the data manually in a company's server or computer system.
Mostly they get a salary on the basis of the entries or in some company, they might be hired on yearly packages.
Most of the data entry clerks are freelancers and companies give contracts to them based on the data that is to be inserted.



Office Manager:

The national average salary of the office manager is $25k per annum.
The main job of the office manager is to oversee the task given to the employees and also, they hire new employees for the company.
Also, they're like the head of the team, so it is their responsibility to look after any conflict between employees and solve them.
They have to look after the company's budget and work accordingly.



Executive Assistant:

The average salary of an executive assistant is $56k per annum.
The primary duty of an executive assistant is to schedule meetings for employees working for leaders of the company and also, they've to look after the schedule and organize research based on different industries and also to hire the new staff.



Insurance Agent:

The average salary of an insurance agent is $60k per annum.
The primary duty of an insurance agent is to update the insurance policy based on different events.
Also, their work is to solve the issue of claims by different clients and also to provide potential offers to their clients.



Account Manager:

The national average salary of an account manager is $63k per annum.
The primary duty of an account manager is to develop relations with clients and maintain the status of customer relationships for a long period.
Also, they discuss budget and work deadlines with clients and give work to the employees and inform the given deadlines.
Some Frequently Asked Questions
What are the different types of positions at the office?
There are different types of jobs at the office like:
Executive Assistant
Account Manager
Office Manager
Different Types of Clerk
Office Assistant
Marketing Team
Sales Team
IT Department
What are the examples of job titles?
In addition, there are different types of job titles like:
Marketing Manager
Assistant Manager
Project Manager
Customer Service Manager
Sales Manager
Marketing Executive
What are basic office skills?
There are different types of office skills which is preferred by the company are:
Basic Computer Skills
Organization Skills
Communication Skills
Time management Skills
Critical Thinking Skills
Quick Learning Skills
Strategic Skills
Scheduling Skills
What is the highest position in administration?
Some high-level positions in administration are:
Senior Executive Assistant
Chief Administrative Officer
Senior Receptionist
Community Liaison
Operations Director
What is the designation at work?
The designation is a name or description which the person holds for his work at an office. Talking about it on resumes, it defines about person's position at the previous company. In short, it describes the responsibility and duties of the person towards his job.
What computer skills does a person need to work in an office?
There are different computer skills required in different fields, but in general, they only need to know some knowledge on working on different software like:
They must know how to operate computer systems like Windows OS or Mac OS, etc.
They must have knowledge of working on Office Suite like Microsoft Office.
They must know that how to prepare the presentation using different applications like PowerPoint, keynote, etc.
They should know that how to use spreadsheets like Excel, Google spreadsheets, etc.
Also, they should have knowledge of different communication tools like Skype, Google duo, etc. to attend video conferences online.
What is the best resume title?
A good resume title includes your basic information, job title, experience in the field, qualifications, key skills, projects, etc. You should also include your certificates and awards.
What does an office manager do?
The duty of an office manager is to ensure that the office is running smoothly and all the employees are working peacefully without any disturbance. Also, he can manage the team of certain projects or can provide support to employees. In short, their work is to maintain discipline at the workplace and organize meetings with clients, and managing databases.
It is the job title that will impact your position or how much money you make from your work. According to research, almost 80% of people think it is better to acquire a better job title than more money.
Is MBA a professional designation?
According to me, MBA is not a professional designation like Ph.D. or MD, but if you put it after your name, it sounds like you are trying hard to impress the interviewer or anyone.
Job Titles or Office Positions: A Complete Guide