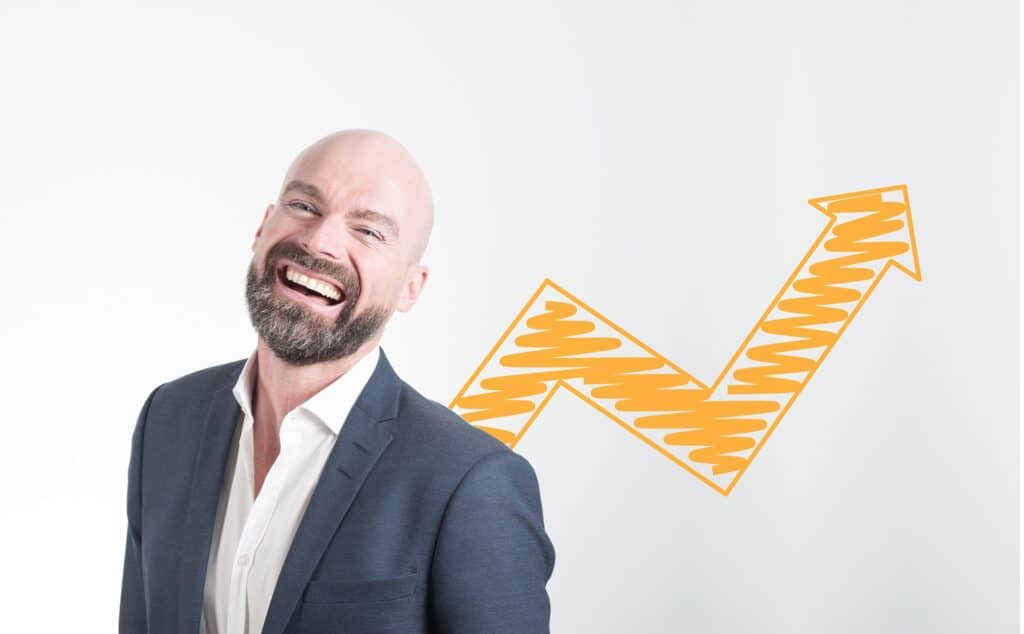 We are well acquainted with the word team leader. In layman's language, a team leader leads a team. They have to use their peers, expertise, creativeness to build an effective team. The job of a team leader is not a cup of tea. This position is very crucial, as he is responsible for all the decisions taken. Because all the decisions taken by him will either thrive the team or cease the team. So, the way they perform their duties or their work can substantially impact their team and company's growth and success. And when you are a team leader, you will be accountable for all the questions asked and not your team. That's why this job is not a cup of tea. So, if someone asks the meaning of the term team leader in short words, then it is defined as a team leader who supervises the functionality of a workgroup by providing training, guidance, motivation, and instructions. In this article read about the team leader job description.
WHY DO WE NEED TEAM LEADERS?
There are some activities or tasks that are too vast and due to which it becomes difficult to control all things by a single person- manager, so the company add up another layer of control- the team leader. So, that shifts responsibility down one notch. In that way, a team leader is accountable to the manager for all members, and the manager is accountable to the chairman of any company. Most managers use their team leader as an information gatherer about his employees' working habits and techniques that they could not do.  And for efficient working it is necessary to communicate with employees, hiring and firing of employees, determination of strong and weak points of employees, and then make an effort to improve weak points and develop strong points, and to do all these tasks is a hard job for the manager, so he appoints a team leader. Their main objective of appointing a team leader is to use his qualities to push the company, organization, projects ahead.
Team Leader Job Description
ROLES OF A TEAM LEADER
There are majorly five roles of a team leader:
Supervisor– Supervise all the activities of the team members.
Strategist– Creates strategies to accomplish the desired goals and decides how to approach the various tasks.
Communicator- Communicates with team members, shares information, resolves disputes between them, etc.
Organizer- Organize various tasks periodically and keep track of employees, documents, and work behavior.
Goal-Setter-  A team leader sets goals and for which all members have to work interdependently to achieve those goals.
RESPONSIBILITIES OF A TEAM LEADER:
As we all know a team leader is recruited when the manager is not able to control all things. So, a team leader assumes a supervisor's position thus the manager has given some responsibilities to a team leader. There are five important responsibilities of a team leader.
Planning- A team leader should make plans, strategies for achieving the goals in a given amount of resources. And he should do planning in such a way that the minimum amount of resources shall be used. The rationale is simple, that if resources are utilized rationally, then we can produce more. He should make changes in his plans and strategies from time to time because the conditions are not favorable every time. So, planning is an important responsibility of a team leader. 


Bring effectiveness in work: Now one can think, when work is effective, the answer is simple when we have a trained and experienced team to work with. To make employees trained, an effective team leader instructs members with appropriate methods to achieve goals and develop various skills to accomplish desired results. Now, coaching members include developing team members' performance, making them well acquainted with new work techniques. Effectiveness can also be brought by motivating the team members or by praising them, by increasing their wages or salaries, by making promotions, by using labor-saving techniques.


Develop team strength and improve weaknesses: Everyone has some strengths and weaknesses. Now it is the responsibility of the team leader to identify the team's strengths and weaknesses. Now when you know the strengths of team members, you can delegate the tasks according to the strengths. For example- if someone has good typing skills, then the team leader can recruit him as a typist. This can help the team develop wholly and individually, leading to greater success in the future. And when a team leader knows this team members' strengths and weaknesses, he will try to develop strengths and improve weaknesses. Also, team members want to feel that they were developing both as a team and as individuals, helping the team and company move forward.


Resolve Conflict: A team is a group of people working interdependently, and people are of different behavior, different principles, different work traits. Due to this, sometimes conflicts occur between them. Now, this is the duty of the team leader to resolve conflicts and miscommunication when it arises. He can do this by establishing fundamental rules and precisely defined tasks so that no one can interfere in someone's work. And, it will be good if conflicts are resolved before they escalate. This can be done by doing periodical meetings and conferences with the team members because conferencing with the team members allows members to tell their problems. It is then the team leader's duty to find solutions for those problems and thus resolve the conflicts.

Organize team initiatives: With many members working together, a good organizational system is necessary to ensure that communication stays open and every member understands his role. There are minimal disagreements and conflicts between the members. So, it is the team leader's responsibility to organize this by doing team meetings, discussing various topics, and making tasks finished achieving the team and company's desired goals.
Other responsibilities of a team leader are:
To manage the team and to provide effective guidance.
To supervise, manage and motivate your team members. 
To communicate with your team members periodically for efficient working.
You should be a proactive player. You should create or control a situation rather than just responding to it after it has happened to ensure smooth team operations and effective collaboration.
To delegate tasks and set deadlines for your team.
To set desired goals based on available resources.
To making strategies to achieve the goals.
Oversee the team members and their operations.
To do a periodic inspection of the work done by the team.
To do hiring and training of employees.
Creating and implementing a timeline to achieve targets.
To give rewards to members for achieving goals or targets, which will motivate the employees.
Empower team members to improve productivity, boost confidence, and achieve valued knowledge and communication skills.
Creating a pleasant environment that inspires or motivates the team.
TEAM LEADER REQUIREMENTS AND QUALIFICATIONS
There are various requirements for a team leader, including age limit, nationality, education qualification, experience, etc. And candidates have to fulfill the company's eligibility conditions to get selected as a team leader. To become an ideal team leader, experience and work ethic are more important than educational qualifications. Thus, companies try to find a person who had spent a good time in the industry.
These are some basic requirements to be appointed as a team leader:
High school diploma is required.
Bachelor's degree in business or management is preferred.
Minimum 3-5 years of experience in the specific industry.
Nationality can be decided by the company for the team leader if it matters.
Candidate age must lie between 25 – 32 years, and it varies from company to company.
The candidate must have good fluency in the preferred language.
The candidate must have good communication skills.
The candidate must be a confident and practical thinker.
Candidate must have a good and genuine knowledge of computer and especially MS programs, such as MS Excel, MS Word etc. 
He must possess strong organizational skills which can drive the company in a progressive direction.
He must have good decision-making skills.
Must have excellent leadership skills.
Can do financial planning and can make strategies for it.
Must have good team management skills.
SALARY PROSPECTS
The candidate's salary depends on his qualification, that is, how much he is qualified. It depends on several factors such as how many years he is working in this industry or his experience, past results, what are the grades of various skills, i.e., computer skills, programming skills, management skills, leadership skills, etc. Many companies offer salaries and other benefits such as medical benefits, travel allowances, flexible schedules, health insurance, dental insurance, etc. A team leader can also get bonuses from the company, get a commission from the company, or be a part of the company's profit-sharing.
In the United States, the average base pay of team leaders is $ 46,789 per annum, the lowest is $ 30,000 per annum and the highest goes up to $ 71,000 per annum. New York City in the United States pays the highest salary to a team leader which is $ 14.91 per hour.
INTERVIEW QUESTIONS FOR TEAM LEADER:
Q1. How would your colleagues and team describe you?
Ans. The interviewer will be interested to hear what others say about you, but they also want to know how you view yourself. And, you have to be very honest.
Q2. How would you solve the dispute between two members who disagree on their responsibilities?
Ans. The interviewer wants to check how you can manage disputes, which is a key skill that every team leader needs to have. You have to show that you can solve the disputes quickly and effectively. Make sure you will not give a biased answer. The answer should be balanced, so explain how you would listen to both sides of the argument and carefully consider their feedback.
Q3. How can you motivate your team?
Ans. As a team leader, it is your responsibility to ensure work gets done before deadlines set by you, and to do this you want a motivated staff. So, you have to explain how you can motivate your team, such as by giving bonuses or by good communication etc.
Q4. What are your preferred methods of communication with your team members and why you choose this one?
Ans. A team leader needs to communicate with team members. So, here interviewer wants to know, do you prefer communication via phones, or face to face, or by e-mails. So, you have to choose one and define a genuine reason for it.
Q5. How you can increase the efficiency of your team?
Ans. Here you have to talk about various steps you will take to increase your team's efficiency, you can tell about the training of members, motivating the members, etc.
Q6. Explain a project where you have achieved success with your team?
    Ans. The interviewer wants to know about your previous experience, so spend some time to think about all your projects and tell one which has shown the best results, that is where you have overcome a large unexpected obstacle for achieving success.
Also read What is Facility Management?
Team Leader Job Description, Salary & Responsibilities