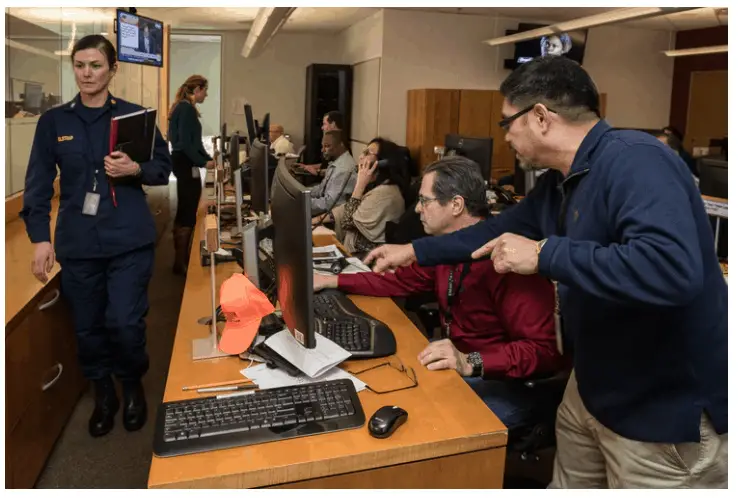 To provide the support vital to its core business operations, every company relies on a combination of functions and services. In such a case, facility management's domain ensures that this assistance is available in the correct form, at the right standard, and the right cost. Facility management mainly includes:
Handling Emergencies
Operations and Upkeep
Project Management
Hospitality
Management of Real Estate and Property
They also operate in all settings, such as offices, restaurants and hospitals, primary schools, logistic centers, universities, etc. However, despite the large spread, facility management discussion sometimes defaults easily to what is happening in commercial office environments. 
OBJECTIVES OF FACILITY MANAGEMENT
Facility management is a support service that contributes to the efficient and successful delivery of an organization's strategic and organizational objectives by maintaining a secure and enjoyable work atmosphere daily. 
Within a small company, the facility manager can be a part of a secretary or office manager position. Facility management usually evolves into a separate job position as a company expands. Yet, there is a time when many companies are trying to outsource their management of facilities to external experts. 
All the main advantages of outsourcing are cost management, improved productivity, the experience, knowledge, and support obtained by a professional supplier. The opportunity to free the client company to devote more time and energy to its actual or core business. 
However, whether we're talking about house Facility management or outsourced facility management, the general priorities remain the same, i.e., concentrating on the principle of best services, provided at the right quality and the right price. 
WHY IS FACILITY MANAGEMENT MORE POPULAR THAN EVER BEFORE?
The Facility Management industry is rapidly growing, and Facility Management functions are also evolving to include more responsibilities and skillsets. As the built environment becomes more important to how modern society performs, Facility management budgets and teams are getting bigger and more impactful. 
So here are a few social patterns that are profoundly rooted in facility management and shaped by them:
"Internet of Things" emergence
Automation and monitoring of Building
Engagement of Workers
Wellness and Well-Being
IT Infrastructure 
Real Estate Models 
Sustainability & Effect on the environment
FUNDAMENTAL AREAS OF FACILITY MANAGEMENT
Financial management is mainly divided into two parts i.e.:
Hard Facility Management 
Security: The installation of security technology and hardware is the facility management department; security maintenance may also require the organization of door guards.
Fitness, Climate, and Protection: Facility management teams must identify, analyze, and manage issues related to the environment and safety. Failure to properly implement the operating procedures for safety standards may lead to poor conditions in the facility that causes illness, injury, and litigation.
Allocating Space: Depending on organizational development and business objectives, facility configurations may be subject to regular modifications. Facility executives must also comply with regulatory criteria relating to office configurations that frequently dictate:

Arrangements for fire protection
Advanced temperature management
The minimum amount of space required per member of staff
Comfortable levels of illumination
Arrangements for welfare (e.g., soap, drinking water)
Finally, it may also be the duty of facility managers to arrange common areas for occupants to socialize, take a rest, and enjoy a meal.

Security of Fire: As they pose the greatest risk to building residents, properties, and companies, facility management takes every possible measure to avoid building fires. This includes inspecting all fire safety equipment routinely, recording inspection reports, and maintaining compliance records.
Soft Facility Management
The Offices: Large commercial buildings have boilers requiring scheduled service, such as warehouses. Maintaining this equipment eliminates the risk of accidents and ensures that the building's occupants have safe work environments. Contracting elevator service and maintaining parking lots, hallways, and secure rooms are also necessary.
The Colleges: In educational facilities, several different buildings contain capital assets, such as the laboratory equipment. Facility management teams are responsible for handling the whole asset lifecycle while preserving the condition of those properties.
CAREER IN FACILITY MANAGEMENT 
A large variety of service categories are provided by facility management within each choice that can be done. They even don't require much education but with a reasonable degree of professional training.
There are also such roles that supervise and coordinate efforts, typically requiring a college degree and additional certificates or significant previous experience in the field. So, below are some of the major categories of facility management such:
To work properly, the typical school and office buildings need a great deal of planning and teamwork. It is important to prepare meeting rooms for use, and food deliveries also need to do on time. Also, there is a support desk for obtaining, queuing, and solving problems for any range of essential office services. Issues may range from software problems needing IT workers to anything in between of mechanical issues. So coordinating and rendering this assistance promptly guarantees a healthy workforce and increases morale. 
The project manager profile is a combination of a facility manager and a contract manager. It includes a skill set that has the capacity to succeed frequently against a time-limited target at a strategic and operational level. The position of Project Manager involves the effective orientation of business development and operations with continuous progress in mind and the ability to implement innovative methodologies such as Strategic Facility Planning. Maintaining healthy business relationships, which is a constant priority for this Facility management, is also important to execute projects on schedule and budget.
Control and Migration of Space
Businesses are subject to regular adjustments, whether it is space expansion, rising and dropping workers, or the shifting to a new place entirely. Without proper preparation, this will be an expensive mess. Those working in these areas will make personnel and place modifications run smoothly while complying with regulations and planning for all eventualities. 
One of the most valuable disciplines of facility management is planning to stop losing business hours. A power outage, lack of access to servers, and dangerous emergencies such as earthquakes can seriously harm a company's profitability. A trained Facility Management team collaborating with other business units is expected to mitigate these problems to develop strategies and prepare employees to follow them. This could be something like moving personnel from a burning building to a temporary equipment recovery site so that work can proceed safely until the fire is put out.
When thinking about facility management, cleaning always comes to mind first. Janitorial and groundskeeping functions are important for maintaining the facility's architectural integrity and influence the value of a property and the morale of those who work at and visit the site. A safe work environment is often encouraged by ensuring clean workplaces, garbage disposal, and plumbing. Often, more specialized tasks may be outsourced to individual manufacturers, such as window washers. 
This specific facility management feature is a highly technical job that typically involves a mechanical or software engineering background. Employment searches in this field could result in posts for maintenance engineers, supervisors, or technicians responsible for the management of carpentry, plastering, electrical service, etc. 
Facility Manager specializing in exploiting the Internet of Things is also a rising service because of the emergence of digital communication technologies. As such, managing a maintenance team that works directly with multi-skilled engineers, professional subcontractors, etc., requires a degree of technical know-how to optimize performance, establish standard operating procedures and provide top quality service.
WHAT TO EXPECT IN A CAREER OF FACILITY MANAGEMENT
With such a broad concept and so many individual disciplines to choose from, it can be hard to imagine what it really looks like to begin or move to the facility manager's profession. While there are several places to begin, irrespective of discipline, there are some details you should anticipate.
Operational functions can vary from janitorial to mechanical maintenance and Information Technology (IT). A high school diploma would also be enough for unskilled roles, and a can-do spirit, a proven ability to work together, paying attention to detail, etc., might also help you get a job. But requirements might differ from entry-level technician and management jobs, but getting some degree would help. Apprenticeships are also available on several work listing platforms, providing promising applicants with on-the-job preparation. 
Facilities Manager Job Description
Based on the discipline and department where you work, your roles will vary widely, but they will always have one objective: to improve productivity and decrease waste while keeping individuals safe. Certain other priorities will include:
Papering and reporting on inefficiency and problems
Delegating and integrating parallel Facility management efforts
Seeking operating areas for enhancement
Having all the changing regulations in your industry updated
Calculation of the cost of materials and services required for your assignment. 
If you want a good salaried job, you must be ready to work for at least 40 hours per week, where sometimes you might even need to stay up late to finish a task. Overnight employment is necessary, particularly in cleaning services and maintenance, because if not done during the night time, it would interfere with daytime work activities. 
It is essential to note that what you do as a specialist in facility management while contemplating these hours has a tangible effect in minimizing harm and increasing efficiency not just on an organization's financial health but also on physical health. 
IMPORTANCE OF FACILITY MANAGEMENT
Facility Management is critical because it guarantees workers a safe and secure work atmosphere. A successful workplace makes individuals feel good about their job, energized, creative, and enthusiastic. When they're there, it'll make the workers come to work and perform well. 
Many organizations will fail to increase the productivity of their assets without facility management. That involves running day to day activities, maintaining a productive workforce, etc. 
A facility manager can operate through a variety of processes at a strategic level. That involves managing the demand and supply of facility resources as well as your property related matters. It can also supervise the occupant's health and security and take the on-site responsibility of any guests. 
Any problems or emergencies can lead to negative results without the right individual to handle these tasks. This affects your company, the properties you possess, and the protection of guests from third parties. 
So if you hire a Facility manager, you can guarantee yourself that:
Costs of electricity are kept low.
Your services and amenities are well maintained.
Any chance of production interruption is minimized.
Daily repairs of maintenance are scheduled and delivered. 
Your help workers operate in a balanced, stable, and secure way.
You comply with laws regulating health and safety. 
CHARACTERISTICS OF A GOOD FACILITY MANAGER
The facility Manager takes the lead in handling the property and buildings of a corporation. They are in charge of the facility staff, such as project managers and technicians. 
A facility manager needs to demonstrate a combination of experience, ability, expertise, and pro-activity to perform well. It may take a range of routes to becoming a Facility Manager, such as attending a university, taking training courses, etc.
But the right facility manager should have the below six main attributes. A facility manager is expected to be:
Ongoing progress should be the most important thing in the facility manager's mind and the awareness of the new patterns. This can only come from new methods being developed and evaluate current deals or agreements to find better options that are cost-effective. 
The facility manager should also be comfortable introducing new methods or tools to upgrade processes. 
Upkeep and Upgrade of Services
Facility management is primarily rooted in the care and enhancement of the physical design of buildings. This includes not only tending to create but also fostering relationships and managing properties. Some examples of this wide spectrum of duties include:
Seeking and managing arrangements with vendors
Repair and renovation of buildings and
Management of on and off-site assets
All this falls under the facility manager's jurisdiction if it has to do with the physical building. Facilities are the second-largest expense after the workforce; instead of a cost center, it is the responsibility of a facility manager to turn the workplace into a competitive advantage. It's about ensuring the facilities serve the needs of the individuals who use them.
Your core business operations' efficacy can be improved by hiring the perfect facility manager for your property. To allow this, a good facility manager should take a strategic approach to plan and management duties.
Control of Health and Welfare
It goes without saying that facility management maintains the staff members' health and safety through adequate construction management, emergency management, and comprehensive facility inspection. It's the secret to a good department being run. 
Health and safety in the workplace are regulated by different legislation, and one of the key duties of facility management is to ensure compliance with these regulatory requirements. Failure to comply can result in fines, loss of employees and customers, bad publicity, and imprisonment in the worst case.
The facility manager will be working with plenty of data in their job, such as contract terms, development plans, legal and regulatory concerns, etc. They also need to understand how this data can be managed and how to use it to enhance operations and secure access to valuable information from the wrong workers. 
Workers need a suitable place to work to be productive. You'll need someone to repair it if there's a problem with your place. It's critical, then, that a Facility Manager has good communication skills because they need to consider the challenges that occur and take them into account in their decision making to produce good results. 
That is why it is said that getting the right people skills is one of the most essential skills for being a successful facility manager. 
Facility Manager Salary
According to PayScale, average salary for facility manager is $ 67,353. Glassdoor suggests the annual pay may ranges from $45,000 to $100,000.
EMERGING TRENDS IN FACILITY MANAGEMENT SOURCING
Generation Y, i.e., the tech-savvy, urban, and educated millennials, will make up half of the world's population by the end of 2021. Therefore, bearing in mind developments in facility management, FM professionals engage more in balancing the needs of various generations, thereby contributing to the market's growth.
Management of the outsourcing facilities: To optimize value production, companies evaluate their operating model. However, before outsourcing facility management to third parties, they review the acceptable balance of capacity and coverage-based insourcing and outsourcing. The equation is being changed by several variables such as:

Development of Externalization: In many countries, including Europe and North America, outsourcing has now reached 55 percent of the overall facility management industry.
Integrated Facility Management Penetration (IFM): Integrated facility management, especially in North America, is close to 20 percent of the outsourced segment and is gaining increased market share in outsourcing.
Adoption of Industry-Based: Soft services such as landscaping and janitorial are preferred categories for outsourcing in manufacturing enterprises. Hard facilities, such as repair of utility equipment, are usually also insourced. Meanwhile, by balancing insourcing and outsourcing, retail, banking, and other non-manufacturing industries aim to optimize their operating model first.
As driverless cars introduce vehicle traffic control and navigation, vehicles and transport have become a concern for Facility Management providers, and sensors collect data on infrastructure based on predictive analytics alerting real-time problems and scheduling preventive maintenance.
Strategy for the Workplace: Strategy for the workplace is becoming a crucial instrument for enhancing employee engagement and retention. Several separate categories are included:

Workspace Modular: With the changing workforce, workspaces will become more modular and activity-based to improve mobility and flexibility.
Coworking: Co-working offers flexibility in the option of room form and occupancy time, which can provide cost savings.
Amenities for the Lifestyle: To increase employee experience, wellness services such as yoga, day-care, and recreation rooms have become standard features.

Notably, trends in this category can increase operating facilities' expenses for businesses that want to spend more on the design of workspaces. Still, they may also partially offset these outlays with higher efficiency for workers.
Facility Management providers find a wide scope of expansion among Internet users. Although smart navigation is used for smart buildings, including emergency evacuation, sensors on resources, such as rooms, and parking spaces, are present for resource management, providing real-time information on space usage and availability.
Augmented Facts: End-to-end AR technologies that have the ability to change facility management are being built by technology companies.

With Hardware: In the hardware market, smartphones and tablets dominate, while wearables are still at low levels of market penetration.
Source for Content: Data is restricted to content derived from maintenance manuals and through user interaction. Internet of things based system content sources are still in the early stages and will hopefully be further improved by data obtained from the Internet of things sensor.
Interaction: Visual, instructive, or interactive knowledge may be given. Throughout all fields, technologies are evolving, but visualization is probably the most advanced.
Mapping: Although mapping is still limited to spatial monitoring, technologies are being developed for marker-based and shape imposition.
CONSEQUENCES:
In the early stages of growth for facility management, virtual reality is still in the making.
Organizations will have to coordinate to use AR efficiently across many functions.
When the market is ready for a solution, businesses can collaborate with partners actively involved with AR providers and pilot technologies.
Also read Self-Management Skills for Career Success
What is Facility Management?