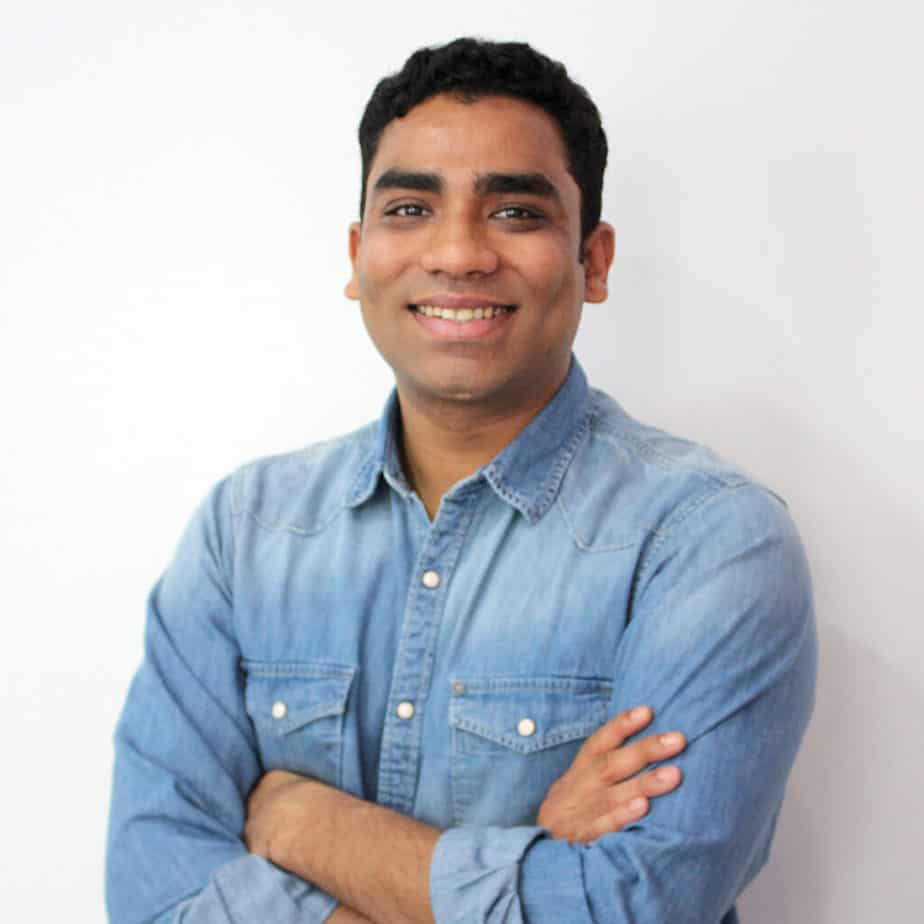 How I Turned My Passion For Spanish Into A Career?
My Passion For Spanish Into A Career – My name is Varun Deshmukh, and I would like to tell you a bit about how a study trip ended up transforming both my work and personal life. I am from Pune, India, a city famous for its Universities, good weather, and food. I studied Computer Applications and Management in my hometown, but my true passion has always been traveling; I believe that getting to know different societies enriches the soul. There is nothing more exciting than a cultural exchange, especially when meeting people from different parts of the world. Therefore, after getting my degree in Pune, I decided that it was time to explore new horizons, so I went to Leeds, UK, to study for a Master's in International Tourism.
During my time in Leeds, I made several trips to Spain and fell in love with the Spanish way of life, the cuisine, and the people. I knew immediately that I wanted to live there. Each trip I made only convinced me further. The very next day, after finishing my Master's in England, I went to the airport to fly to Valencia on a one-way ticket. Without a doubt, that decision marked a watershed moment in my professional and personal life. When I arrived in Valencia in 2013, I spoke next to no Spanish. The first few weeks, I had to get by with a dictionary and a lot of hand gestures since few people spoke English. Yet that, in fact, turned out to be the best opportunity to assimilate into the language and culture quickly. Additionally, the weather was great, and the food was incredible. I almost instantly fell in love with Spain's rich artistic and architectural heritage together with the host of distinct cultural influences. I went out for daily walks around my area to soak it all up. It was in these urban excursions, during moments of self-reflection and clarity, that I knew: I had come to the right place. Without a doubt, learning the language that the people around me were speaking made me feel like I fit in and that I had truly found a new home in Spain.
Shortly after arriving, I had a revelation: I was to become an expert in the Spanish language so that I might help other foreign people learn it in its natural context like I had been doing. However, I never imagined what was to come. After two incredible years in Valencia, I was impelled to take the next step: to move to the big city. That is how I came to live in Madrid. I enrolled myself in Spanish classes at the AIL Madrid Language School, where their native speakers encouraged my classmates and me to speak only in Spanish so that we would learn as quickly as possible. After my classes, I signed up for every cultural activity on offer at the school: walks, bar trips, museum tours, and much more. It was a fantastic opportunity to socialize with my classmates and practice everything I had learned in class. The most exciting point came when I was offered a job at the same language school I am still studying at. This opportunity meant that I could speak Spanish daily by turning it into a means of earning money. It was a no-brainer! Being multilingual definitely opens doors to new professional opportunities.
How was your University time?
I did my Bachelors in India and my Masters in the UK, so I had a great mixture of studying in India & abroad. My university time was amazing. I participated in several extra-curricular events and competitions and learned a lot about teamwork, task management, conflict management, deadlines, etc. I made many friends and traveled a lot. I also learned a lot about my professional inclination and skills.
Why did you choose a career in this field?
I chose Tourism & Languages because of my personal liking for travel, exploring new cultures and meeting people from different countries and cultures.
What was your first job or nuggets from jobs you had that helped you get to where you are today?
This is the story about how I got my first job. I am head of business relations for India at a Spanish Language School in Spain. I learned a great deal of International Relations and communication that I had previously learned in my bachelor's and Master's and had the chance to use it in practice. I was responsible for establishing collaborations with Schools, universities, language schools, and educational consultants. As part of my job, I also had to guide International students through their entire journey of studying at the language academy. This included understanding their learning and travel requirements and guiding them accordingly by choosing the right course, enrollment process, course fee payment, student visa process information, documentation required, and accommodation in Spain to blend Spanish culture smoothly and at the academy. I was also in charge of organizing and hosting cultural activities in the afternoons for the students after their classes where they could practice their Spanish with other school students. It was a great experience as I gained a lot of insight into Language tourism and education, International Travel, Time management, and International Relations with organizations worldwide, including agreements.
How did you prepare for the interview?
I studied the profile of the school and its operations, courses, products, partners, etc.
I studied the job description and noted all my skills and education, which were related to the job, and highlighted these relevant skills in the interview.
Practice with your friends or family, not to memorize what you would be saying but to gain speaking confidence.
Listen to the questions very carefully. Take your time to think and analyze and respond spontaneously without memorizing.
Things are changing very fast in the industry; how do you keep yourself updated. Please list techniques or newsletters, podcasts, events, etc.
I follow professionals and their journeys on social media but most importantly on LinkedIn.
I read many articles about the sector to understand the current trends and requirements of the market.
LinkedIn is a very effective and professional tool for keeping yourself informed about your sector and professionals in your sector.
Any advice about CVs?
Keep CV´s simple and to the point
Include only relevant experience and skills
The CV should be 1 page and easy to comprehend
Make sure all the dates are precise
Make short and precise bullet points about your tasks in each role
Update your CV regularly
Advice for someone looking for a job?
Keep doing new relevant courses to update your skills
Learn as many relevant foreign languages as possible (Preferably Spanish / German)
Networking via LinkedIn or email is of utmost importance
Seek advice from professionals working in the sector
Stay positive and apply to 5 -10 relevant opportunities a week
Why do you think you were selected among other candidates?
My qualification in Tourism Management was certainly one of the main reasons, and the skill that gave my application and interviews an edge was my ability to speak Spanish.
All the candidates were equally qualified, but time and again, my Spanish language skill has been the deciding factor in me getting a job.
Currently, I am working at AIL Madrid along with studying Spanish. My job is to help students from all across the world start their Spanish adventure. Every day I have the opportunity to help people who face challenges ahead, just like I once had, by guiding them through the selection of courses and the structure of their stay in Madrid. I hope that my personal story motivates you to reach your goals. I have found great satisfaction in doing what I love. Trust in your intuition and let it lead you to what you are passionate about. Believe me, when I say that opportunities are within your reach… you have to seize them!
Also read Live Your Life Open To Opportunities – They'll Surprise You
How I Turned My Passion For Spanish Into A Career?