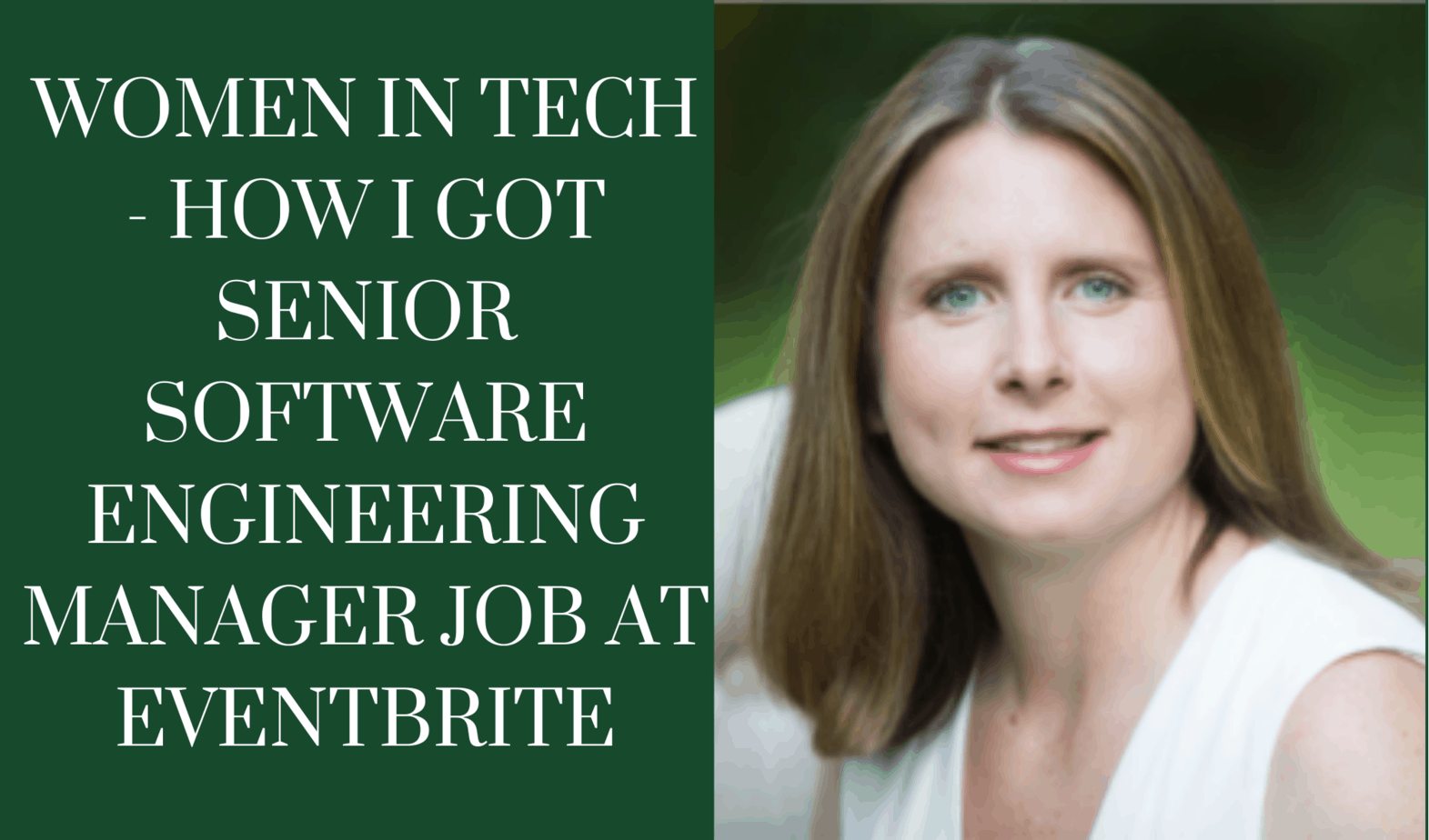 Loretta Stokes accepted a position earlier this year as a Senior Software Engineering Manager at Eventbrite, the world's largest ticketing and event technology platform. She brings a decade of development experience and more than 5 years of management experience to the new role, where she is responsible   for mobile and backend software development. Loretta is also very active in the Nashville community as the Program Chair of WomenGetIT and was recently named one of Nashville Business Journal's 2018 Women of Influence in the Mentorship/Inspiration category. The award has recognized women in Middle Tennessee who are shaping  companies, improving communities, and paving the way for the next generation of influential female leaders. Loretta holds a bachelor's degree in Computer Science from Austin Peay State University.
How did I get my job?
In short, I worked my tail off! It was important for me to find a company that aligned with what I value. I wanted to work for a company that solves problems creatively, and is both technology driven and people focused. I found these qualities at Eventbrite.
Advice for someone looking for job?
Define your job search strategy. You have to be aware of how companies hire and target candidates. Large companies tend to receive thousands of resumes and depend on automated talent search systems or recruiters to find the right candidates. Smaller companies rely on building relationships. In all cases, referrals can get your name to the top of the candidate list.
To get those referrals, I am a firm believer in building your network. It is true the best opportunities are never posted. This is the case for both external or internal roles within your own company. It takes more time and effort but if you know someone within the company, they can provide information about the culture and hiring manager as well as give you a leg up on the other applicants. Determine your top 3-5 companies and develop your network from there.
How do you build a network?
Volunteer in the community or in a resource group for your company. Getting your name out there as someone who can lead a small project or help with a community event is important in building your reputation.

Attend meetups or social events on a regular basis.  In the Nashville area, there is a group meeting every week you can attend. If you can't attend one every week, start small and attend one group per month. If you are nervous or introverted, just remember usually someone else feels the same way. Go introduce yourself to that person and make that first connection. Within your company, there are also opportunities to network during team meetings or team building exercises. Get to know someone that you don't regularly work with and learn about what they do. Offer to help them if the opportunity arises.

Develop your elevator pitch. This was one of the toughest parts. It needs to be short but interesting enough to get someone's attention. It also needs to change depending on the audience. A good exercise is to write down your top 10 skills and responsibilities. Then work on developing a few sentences to describe who you are, the services you provide, and information about your company. I shared my intro with a friend and she gave me good feedback on how to improve it.

How did you prepare for an interview?
Research. Research. Research. Take time to know the company inside and out. Read every article, video, and talk to anyone in your network. Also study any technology listed in the job description. Brush up by completing coding exercises or studying the latest trends.
I also studied common questions and practiced how to answer by writing down my responses. One of the most common questions is  "Tell me about yourself". I would also use sites like Glassdoor and Careercup to look for practice questions. It is difficult to prepare for everything but I came into the interview with more confidence if I felt I was ready.
Books that helped you?
In preparing for interviews, I like listening to an audible book called 15 Minutes to a Better Interview: What I wish EVERY Job Candidate Knew by Russell Tuckerton. It covers all of the bases and quickly gets my mind ready.
What can you recommend on CV?
As a hiring manager, I would recommend keeping it down to one or two pages. Include accomplishments in your resume such as change management, leadership, or process improvement. Be able to quantify your accomplishments by stating how much time saved or dollars generated.  I want to hire someone who will take initiative and improve those around them. In general, your resume should state what you do but more importantly, how you make an impact.

Why do you think you were selected among other candidates?
The company knew me from my service in the community and it was a fit. What I wanted in my next employer and what the company was looking for matched. I was open and honest in my interview. Everyone at Eventbrite also made me feel comfortable. It felt more like a conversation rather than an interview.
Women in Tech – How I got Senior Software Engineering Manager Job at Eventbrite