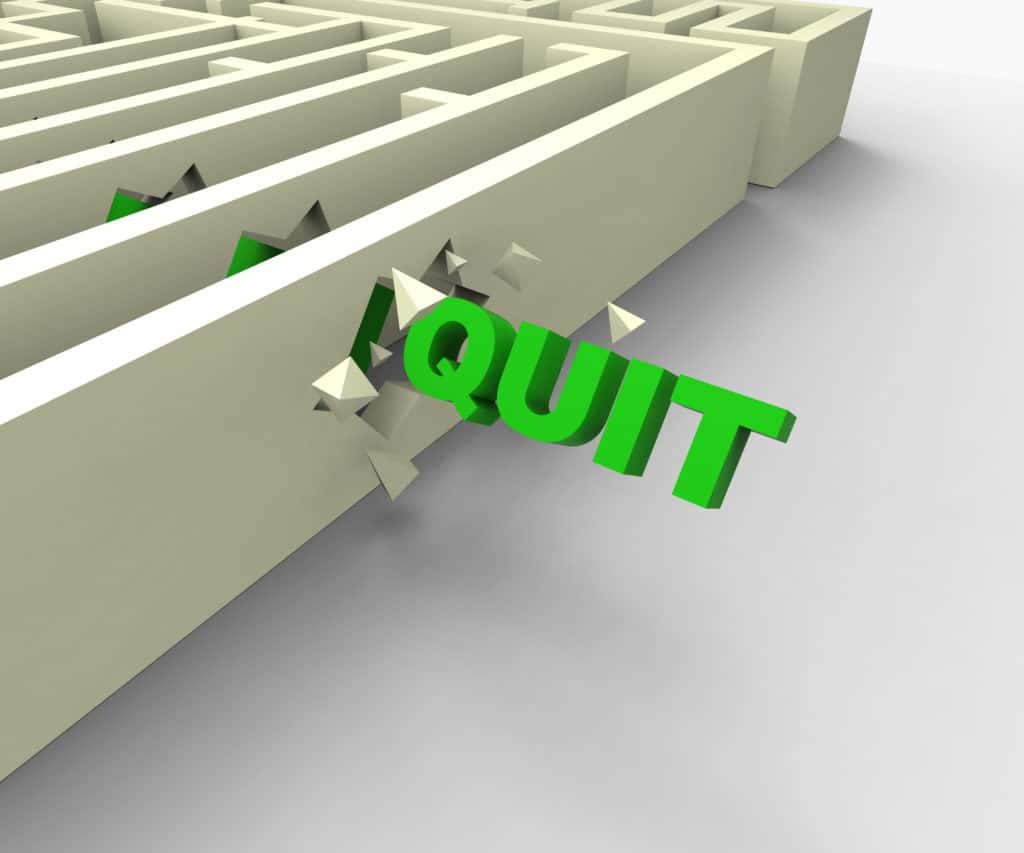 One week of training and suddenly, you realize that the job you choose is not suitable for you. You will have thoughts popped up in your mind like is it unethical, is it wrong, or is it allowed? Is it not close to your skills or do not meet your expectations? Your inner mind whispers that this is not right for you, and you are caught up in a strange dilemma. Can you quit a job while still in training? The answer is obviously yes; you can, depending upon your situation.
Sometimes the job you aspire to turns out to be something much unexpected. The interview seems perfect, but the training period makes you realize that the job is not your piece of cake. The reasons may include the unfavorable work environment; you have a toxic boss or a better job offer. Quitting a job during the training period is possible if it is done cleanly and professionally. In the end, it is your happiness that matters, and it takes you to the path of success. 
Why would you quit a job during the training period?
Leaving a new job is not very easy and is a vast and worthy decision. The reason for quitting a job can be different for one compared to others. Get to know about some reasons why someone wishes to leave the job while still in training: –
Expectation vs Reality
Researching about the company before attending an interview is the most likely process done by you. The company website and the social media handle seem attractive and exciting, but the actual job may vary from the online description. If the role is very different from what the employer mentions, you tend to search for a position that actually depicts the role.
Unfavorable Work Environment 
The work environment is a crucial factor while joining a company. During the training period itself, one can assess the working culture of the company. The culture and the background of the company may be different from what it actually promised. If the environment is not comfortable working, you seem to get distracted and cannot concentrate. It can be one important reason that leads to the quitting of job.
Better Job Opportunity
Most of the job seekers may apply for three or more job applications and interviews at a time. Sometimes you get a job that you really aspire to and closer to your skills after joining the training. This may cause a sense of insecurity, and you act according to your career priority. This leads you to quit your job and take up the one you wish for.
How to quit a job while still in the training period?
Leaving a job is not that easy for you. But don't worry; here are some quick ways to quit your career professionally and neatly without being block listed:
Ask Yourself About the Decision
It would be best to be very confident and sure about your decision as leaving or quitting a job is indeed a big decision in your life. It can affect your financial stability for some time as well as can cause a sense of insecurity. So the first thing you should do is ask yourself whether you will be able to stick to your decision. This will help you to choose your dream job and get moving with your career goals.
Issue Your Company a Notice
Even if you are in the training period, letting your employer on prior is one of the basic courtesy every employer has to follow. You can inform the employer one or two weeks before leaving. It will be nice to be considerate about the company rather than simply walking out without any notice. It would be best if you tried not to leave a wrong impression on the company or the staff about you and try to tell them as soon as possible to find a replacement.
Letter of Resignation is Unavoidable
It is essential to deliver the unpleasant news of quitting the job in a written way. A resignation letter is necessary even if you are in the training period. You should pen a letter of resignation in a concise, professional and polite manner. It should be written neatly, and you should be careful about restricting yourself from any bad remarks so that employers do not feel bad. You should mention the last day in your office in the letter. 
Feedback is Appreciable 
Your employer will surely understand if you give proper feedback on why you are leaving the company. A conversation with the superior is suitable in this situation. Some companies conduct an exit interview to find out the experience. Still, a conversation with the manager or senior employer will likely occur since you are in the training period. Prepare well before giving feedback and also tell the reason for leaving politely so that can be helpful to them.
Always be Grateful for the Opportunity 
It is always a good gesture from your side to thank your employer and the company for offering the job opportunity. Even if you are still in the training period, you have got a new experience and earned you a great option. 
It would help if you took time and adequately thank the ones who guided you through the journey at the company. This is one of the basic etiquettes you have to follow while leaving a job. Sometimes a former colleague may be able to help you in your future career path; who knows. So it is always good to maintain a healthy relationship with the former employers.
Quick tips for leaving the job during the training period professionally:
Speak politely about the others: If you quit your job because of the work environment or culture, it is better not to speak badly or unpleasantly about them. It should not upset the management and try to leave on good terms with the company. 
Be cautious while talking about the details: Only significant people like the manager or the person in charge should know about quitting the job and the reason that caused you to do so and the other details of resignation.
Be Grateful: You should be grateful for the opportunity. Hiring an employee for the company or an organization is a tiring process that requires a lot of effort as well as time. So it is always good to be thankful for the opportunity provided.
Quitting a job while still in the training period does require a lot of thinking and planning. However, once you have made up the decision, it is imperative to stick to it as it will definitely open the door to success in your career path by choosing the right job. This can be your key to happiness. So it is best to quit your job neatly and professionally by following the steps and tips. Don't worry; every decision is for your best. So please take a deep breath and go ahead with our decision. 
Can you quit a job while still in training?