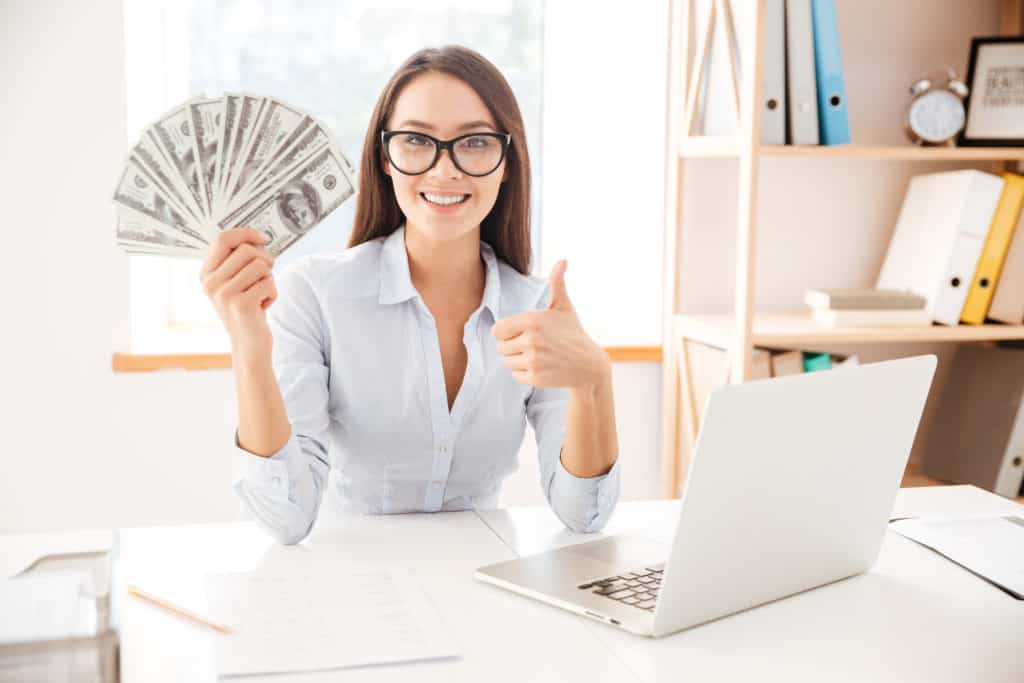 Introduction: 
Microsoft is a leading multinational company known for its technical innovations such as software, cloud storage, PCs (Personal Computers), and other electronic devices. In addition, it is very well-known for its Windows OS(Operating System). Also, they developed a suite of Microsoft Office software which is useful in our day-to-day life, i.e., Microsoft word, excel, power-point, etc. Its net worth is $1 trillion. Working in this company is a dream of every software engineer. So, we will discuss the Microsoft Software Engineer Salary here.
Let's Talk About How Microsoft was Founded
Bill Gates and Paul Allen are the founders of Microsoft. They started it on April 4, 1975, and their motto was to sell basic interpreters for Altair 8800. After that, they began to develop PCs operating system with MS-DOS in the 80s, which is now known as Microsoft Windows OS. As of the article published in 2015, Microsoft is a leading market-dominant and a developer of its operating system and office suite software compatible with IBM PC.
The company has also lost the overall OS market to Android. But they stabilize themselves by developing a wide range of consumer and enterprise software followed by different companies. They also manufactured desktops, laptops, tabs, gadgets, and developed servers including Bing search engine, cloud computing through Azure, and software development through Visual Studio.
After Steve Ballmer replaced Gates as CEO, he focused on devices and services by launching Microsoft surface line tablet computers and later forming Microsoft mobile in partnership with Nokia's devices. And later, when Satya Nadella took over as CEO, he focused on cloud computing and hardware. Through him, the company's shares reach their highest value and continuing to lead the market. Last year Microsoft ranked 21 in the Fortune 500 rankings of the United States largest corporation. It is considered one of the five big companies in the U.S.'s IT industry and Google, Apple, Amazon, and Facebook.
Average Microsoft Software Engineer Salary Package
Working as a software engineer at such an innovative company is a boon for the one and can easily acquire the package of $150,000. Also, the salary is decided based on the job level of the person in the company, i.e.,
Level 59 is the (SDE) entry-level position, and one can acquire $110k salary per annum.
Level 60 is the little experienced level position, and the salary is $120k per annum.
Level 61 is the SDE-II level position, and here the salary is $140k per annum.
Level 62 is a little high-level position, and here the salary is $150k per annum.
Level 63 is the senior SDE position, and the salary package is $165k per annum.
Level 64 is an upper-level position, and the salary is $180k per annum.
Level 65 is the principal SDE position, and the salary package is $195k per annum.
Level 66 and 67 are the positions that might be above the level of principal SDE and the salary is $210k and $235k per annum respectively.
Level 68 and 69 are referred to as partners.
Level 70 is referred to as a distinguished engineer.
And level 80 is known to be a technical fellow.
Also, in this technical era, the IT industries are developing more and more, so the salary range is also increasing.
Let's Talk About Compensation
High-tech companies provide stock and bonuses to their employees based on work done by them. So, Microsoft also provides stock and bonuses to their employees based on their position in the company. As a result, the average compensation provided is:
Stock and bonus provided to level 59 is $28k and $17k respectively.
Stock and bonus provided to level 60 is $25k and $15k respectively.
Stock and bonus provided to level 61 is $23k and $16k respectively.
Stock and bonus provided to level 62 is $19k and $16k respectively.
Stock and bonus provided to level 63 is $30k and $25k respectively.
Stock and bonus provided to level 64 is $35k and $31k respectively.
Stock and bonus provided to level 65 is $50k and $42k respectively.
Stock and bonus provided to level 66 is $84k and $48k respectively.
Stock and bonus provided to level 67 is $190k and $80k respectively.
As I've mentioned earlier, due to the company's rapid growth, compensation given to the employees also increases.
Let's Talk About People's Jobs based on Their Level
As we know that there is a different level of positions in the Microsoft Corporation, so the question arises that what are their jobs as a software engineer, right! So, let's discuss that. Employees of the same level do multiple jobs, but it differs with the location of the company. So, let me give you some examples:
The job of an entry-level software developer i.e., level 59 is to develop an API(Application Programming Interface) as a Back-End developer.
Then comes level 60, and this position refers to a web developer.
Here comes the job of level 61, and he might be referred to as a Back-end developer whose work is to distribute network systems through coding.
The job of level 62 is also the same as level 61 but it might be different at a different locations.
The job of level 63 is to develop SAP software that is used by different enterprise resources.
Then comes the job of level 64, and his work might be referred to as DevOps engineer.
Then comes level 65, who is also a principal SDE which refers to him as a project leader, so his work is to provide service to the team members with respect to development and operation.
Then comes levels 66 and 67 and they might be referred to as a Full-Stack developer.
So here are some examples that give you a look-out on employees' jobs at a different level.
Now Let's Talk About Benefits Provided By Microsoft To Their Employees
We know that it is a dream of a software engineer to work at Microsoft, but why? So here is the answer, As Microsoft is a high-tech company, the pay-scale will be high compare to other low-tech companies, and they provide different types of benefits that we are going to discuss further. The benefits provided by Microsoft are:
You will not believe it but yes! Microsoft provides childcare/babysitting reimbursement. So, there is no need to spend extra on childcare. The company will take care of it. You can custom your workstation as per your own choice. They provide free snacks and meals in the bay area. Also, they provide different types of insurance like:
Accidental Death or Dismemberment Insurance
Dental Insurance
Disability Insurance
Health Insurance with $0 Premium
Life Insurance
Vision Insurance
Other than these things, they also provide Gym reimbursement. Isn't this good? Right! They have an on-site mother's room, and they also provide Maternity Leave, i.e., 20 weeks. Also, if there is any medical emergency, they have an on-site clinic. Also, they provide paid leave. For instance, the data shows that they provide 15 days of personal vacation to the employee working in the company from 0-6 years. And they provide a 20-day vacation to the employee who is working from 7-12 years and 25 days to the one who is working from 13 years or more.
If you live away from the location of the company, they also provide a transportation facility. Also, they provide immigration assistance if you want to move to another country. You won't believe it but yes! They also provide a relocation bonus, i.e., if you move from a remote area to an area near the company's location. Also, in these tech companies, you have to work on a PC or laptop, so if you live in a remote area, they'll provide remote work, i.e., nothing but work from home for less than 50%, or it can be permanent, but with the permission of the manager.
They also provide some retirement benefits to their employees. Also, they provide employee discounts of up to 15%. They also provide paid family sickness leaves up to 4-weeks to take care of seriously ill family members. So, I hope you all got your answers, why it is a dream-job place for engineers. It feels like you are a valuable employee of the company, and they take care of you and your family. So, who wouldn't like to work in such a beautiful place? Right!
Let's Talk About What Work Software Developer Has To Do
There is a different type of works. The software engineer is enrolled for like Back-End web developer, Front-End web developer, Full-Stack developer, Data scientist, SAP developer, Cybersecurity engineer, etc. We'll also talk about their hourly rate. So, let's talk about it slight deeply:
Back-End Web Developer: The back-end developer's job is to write down the code based on web services and APIs that is used by front-end developers and mobile application developers. Most of the back-end developers have completed their training and have a computer engineer's degree. I think that back-end developers have to visualize more compared to front-end developers, as they have to write code based on the design of an interface. Also, they have to write algorithms first and if that is approved, then after that they might go on for the coding. In simple words, they create and maintain technology at the back-side of the website i.e., server, database, and applications. According to a survey, their hourly pay ranges from $50-$80. Some common back-end languages are Ruby, PHP, Java, JavaScript, .Net, Python, etc. These languages run on the frameworks developed by the company.


Front-End Developer: Front-end developers have only one main job i.e., to ensure that visitors of the website don't get any problem and can easily interact with the web page. They convert data to an interface using, HTML, CSS, and JavaScript so that users can easily access it. According to the survey, JavaScript is always leading when it comes to front-end development. Other languages like Python, Java, PHP, C#, etc are used in front-end development. According to research, the hourly pay of a front-end developer is between $40-$60. Tools like GitHub, Chrome developer tools, Angular.js, Sass, jQuery can be used for front-end development.


Full Stack Developers: A full-stack developer is a person who has the ability to develop both client and server-based software. He should know languages both back-end and front-end languages. MySQL, MongoDB, Oracle, SQL Server are used all around the world by full-stack developers. The primary responsibilities of a full-stack developer include designing the user interface on websites, developing the servers and databases for the smooth functionality of the website. According to the survey, the hourly pay of a full stack developer is from $50-$60.


Cybersecurity Engineer: Generally, a cybersecurity engineer's job is to maintain the security aspects of the computer and different networks of the system. Also, he performs various tasks to secure the networks to avoid cyber-attacks. They are also known as Security Engineers. Security engineer finds out vulnerability and threats in the system or software, and then they apply their skills to defend it against unusual happening. Also, they have the knowledge of identifying malware and ransomware in the systems. According to many, it is a stressful job as you have to protect the company's data from being stolen by hackers and it needs specific action on the spot, otherwise, data might be loosed. But according to me, it is a good job as you are helping and solving crimes against some digital thief and is a rewarding job. According to the survey, the hourly pay of a security engineer is between $30-$50.


DevOps Engineer: Mainly DevOps is a combination of Development and Operation. So, a DevOps engineer's job is to introduce processes, methods, and tools to balance the needs in the development of software. They maintain the software development from coding to maintenance and updates. They should know about version control, configuration management, deployment automation, infrastructure orchestration, monitoring and analytics, and testing tools. They should know scripting languages like Perl, Shell, Python, etc. But it is ok if they don't know java and .net languages. According to the survey, their hourly pay is between $45-$65.


SAP Developer: SAP developers analyze, design, and configure new software and systems, according to their client's needs. Also, they write programs to form any specific interface according to the client's ideology. SAP is widely used for enterprise resource planning. It creates a centralized system according to the head of the company, that enables access to every department and share common data to create a smooth environment for employees of the company. According to a survey, the hourly pay of an SAP developer is between $60-$80.


Mobile App Developer: In this, the person's job is to develop applications used in mobile devices such as personal assistance, enterprise. Their work is to create a phone app's technical interface i.e., code, and then build the prototype of an app. Afterward, they build the design of the app and start the development of it. After completion of development, they test it and if everything goes right then, they launch it. The frameworks used are Ionic, Onsen UI, .NET framework, Meteor, Codename one, Monaca, etc. According to the survey, the hourly pay of a mobile app developer is from $40-$60.
Frequently Asked Questions and Answers
Who is the owner of Microsoft? Bill Gates is the owner of Microsoft.
What does an SDE do? A Software Development Engineer's job is to create cross-platform apps and software systems, by applying some principles of computer science, according to the client's idea.
How do I get a job in Microsoft as an SDE? You can apply for this role by visiting the Microsoft career page and there you'll get the information. You have to face so many difficulties as thousands of candidates might have applied and you have to work hard to get noticed by recruiters for interviews and other things. The chances are more to get a call-back if you have any references at Microsoft.
What is the starting salary at Microsoft? It depends on your skills but, you can acquire an average salary of $110k per annum.
What are some high-paid jobs at Microsoft? Principal group SDE manager, Director of technical support, senior SDE, etc are some high-paid jobs at Microsoft.
Which is the least paying job at Microsoft? According to some research, the game tester is the least paid job at Microsoft i.e., $20k annually.
How much money do you get from working at Microsoft? It depends on the job title you have like SDE, Senior SDE, Manager, etc. It lies between $110k-$300k per annum.
What is the role of senior SDE at Microsoft? Senior SDE's role at Microsoft is to evaluate and take care of improvements of internal tools and engineering systems. Their job is to also look at secure development policies.
In which city is Microsoft headquarters located? The main headquarters of Microsoft is located in Redmond, Washington.
How many headquarters does Microsoft have? There is a total of 177 Microsoft offices across 96 countries.
Which game engine does Microsoft use? Unity is a popular platform for the development of 2D and 3D applications, like games and simulations with the help of programming languages like .NET and C#. Unity includes an editor which is used for editing scenes, audio, profiling and etc.
Does Microsoft develop games? Yes, it was established in the year 2000 i.e., Xbox game studios. Epic Games, Sega, Rockstar Games, Feral Interactive, Omega Force, Sega AM2, Zombie Studios, Monolith Productions are some game engines that are being used by Microsoft.
What is included in the Microsoft Office suite? The MS Office suite includes:

Microsoft word: A word processing tool used to write articles, blogs, and many more.
Microsoft Excel: It is a spreadsheet program that is mainly used for business purposes.
Microsoft PowerPoint: It is used to make some interactive and creative presentations. It is used by everyone whether he is a student or an employee, as the project they are working on can be created using PowerPoint.
Microsoft Outlook: It is used as an email and calendar manager.
Microsoft Access: It is used for data management purposes.
Microsoft OneNote: It is used for making notes.

What is the qualification to get a job at Microsoft? You should have a minimum of 70% in classes X and XII. Also, you should have a minimum of 6 CGPA in degree without any backlogs at the time of applying for a job. Also, you shouldn't have more than two years of academic gap.
Is it easy to get a job at Microsoft? Microsoft hires a plethora of graduates and always remember one thing that, if you want to get in, you have to work hard on it and should develop A+ skills and should have great knowledge of coding. If you have low scores it is okay, but you must have practical knowledge and skills to impress the interviewer.
Do Microsoft pay well? Yes, Microsoft is known for paying well and they take care of all the things of their employees i.e., from their health insurance to their family. For further information, you can read the benefits part above.
Can you get a job at Microsoft without a degree? Probably yes, getting a job in Microsoft without a degree is quite difficult, but as I've mentioned earlier that it depends on your skills. There are many entry levels jobs where you can fit in with our skills.
How long is the hiring process takes at Microsoft? In Microsoft, there is no fixed process or format, but in general, it takes 4-5 rounds to get you in.
Who pays more Google or Microsoft? According to an article, salaries paid for similar jobs between these two companies are slightly higher of Microsoft compared to Google.
What should I prepare for Microsoft Interview? While preparing for an interview, you must keep some things in mind i.e., learn about the organization and team you are going to interviewing with and also read some past interview questions, so you can get the idea of what they are asking and how to answer it.
Microsoft Software Engineer Salary: Complete Guide