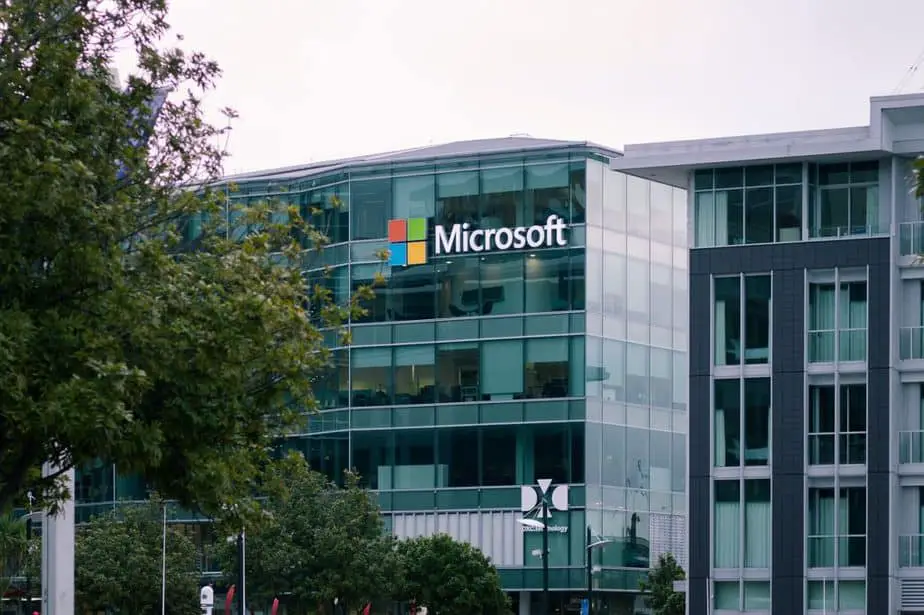 Introduction
The moment you decide to work at Microsoft, the earlier you acquaint yourself with the information relating to the multinational firm. Let's discuss the experience of working at Microsoft.
Working with Microsoft is a huge opportunity for an individual. Why? Microsoft is a tech company that doesn't only focus on the growth of the company, but the individual as well. That doesn't mean you won't contribute your quota. Instead, it helps in taking care of some of your needs and also improves your personal growth. By working for this firm, you get to enjoy loads of perks and huge bonuses. If you intend to have health benefits, disability support, 401 (k) plan, stock purchase, social networking, professional and personal growth, family support, and more, then selecting Microsoft is a great option. In this article, you will learn what it means to be an employee at Microsoft.
What is Microsoft?
Microsoft Corporation is an American multinational company that specializes in producing and providing computer-related products and services. Headquartered in Redmond, Washington, it focuses on producing computer-related products such as computer software, personal computers, electronics, and more. It is one of the largest multinational companies in the world with its market cap valued at $2.16 trillion (USD). Founded in 1975, it specializes in various industries including software development, computer hardware, social networking, video games, cloud computing, consumer electronics, and corporate venture capital.
Thanks to Microsoft, consumers tend to enjoy its popular products such as the Windows operating system, Microsoft Office Suite, Internet Explorer, Xbox video game consoles, Skype, Dynamics, Visual Studio, and many more. Besides this, consumers also enjoy its valuable services such as LinkedIn, Azure, Github, OneDrive, MSDN, Yammer, Pay, and many more. As of 2020, the corporation has generated about $143 billion (USD) with 166,475 employees. Its CEO is Satya Nadella who has played positive roles at the company. According to Glassdoor, Microsoft is one of the best places to work in 2021.
Career Opportunities at Microsoft
Microsoft offers employment opportunities to individuals of various categories. Students, recent graduates, professionals, and people with disabilities all have opportunities to work at Microsoft. Here, we shall examine some of the categories that offer various positions in this corporate firm.
Student and Recent Graduates
As students or recent graduates, there are various scholarly programs, internships, or full-time opportunities designed to give you a chance to work at Microsoft. These opportunities give you an advantage when starting your career and also create a positive impact.
Programs
Microsoft offers various programs that support you in your career goals. These programs exist in different fields including engineering, finance, marketing, sales, human resource, and many more. Some of these programs include:
Microsoft Aspire MBA Track
Microsoft Aspire Program A two-year learning and development program that recruits undergraduates, postgraduates, and Ph.D. holders in MBA. It creates adventurous experiences for them, improves their skills, builds their networks, and kick-starts their career.
Microsoft ACE Rotation Program
Microsoft ACE Rotation Program two-year program is designed for undergraduates or postgraduates students pursuing their career in any area of marketing. With this program, students can perform different roles even without changing their jobs, improve their skills, and build connecting networks that will help their career journey.
Microsoft HR Rotation Program
Microsoft HR Rotation Program is an advantage for any degree holder in Human Resource. It begins with a 12-week internship program and a 3-year rotation program that facilitates their experiences. Thanks to this, prospects get a chance to gain benefitting experiences, improve their skills, and build a social network that will be useful for future purposes.
Internships
Microsoft offers an internship program to individuals aspiring to work at the company. The experience enables the prospect to work on meaningful projects, improve skills, and give them a boost in the career world. The roles are available to high school, first and second-year college students, university, and Ph.D. students. 
Full-time Opportunities
Here, Microsoft offers full-time opportunities to varying degree holders such as Bachelors, Masters, MBA, or Ph.D.  The role is open to varying fields including software engineering, UI/UX designing, finance, marketing, hardware engineering, sales, HR, and more. With these opportunities, the firm enables prospective employees to kick start their career journey at the firm while enriching them with a robust understanding of Microsoft's business and cultural values. Besides, it equips them with the necessary skills and experience that will empower their personal and professional growth. Also, employees connect and build networks with peers, mentors, and sponsors that can enrich their experience. 
Experienced Professionals
Experienced Professionals are the bedrock of multinational corporations. They play various roles to ensure the growth and development of the firm. As an experienced professional, you get to enjoy many perks and bonuses at these firms. Some of the disciplines that offer prospects positions include business development and strategy, business programs and operations, data center, customer success, engineering, evangelism, hardware engineering, finance, human resource, IT operations, corporate, external, and legal affairs, marketing, research, retail, sales, software engineering, and many more.
People with Disabilities
Microsoft offers people with disabilities full-time opportunities to work at the firm. It encourages inclusiveness, diversity, and delivers their prospective needs. It hosts ability hiring events, educates the team, interviews job-seekers to empower and equip them with the necessary skills. This creates a rich work culture and also enables them to develop better products and services for individuals of this category.
Microsoft Salary
According to PayScale, the average annual salary of a Microsoft corporate worker is $121,000 with an average bonus of $14,000. Although the salary ranges from one position to another, it is still beneficial when compared to other companies. Here, a Principal Program Manager earns the most with an average salary of $173,602. Meanwhile, a Datacenter technician earns the least average salary which is $54,752. Irrespective of these pay ranges, you can be open to numerous advantages and other enriching work benefits such as disability support, health benefits, 401 (k) plan, and many more. After all, the firm has created three billionaires and made about 12,000 of its employees, millionaires.
Microsoft Work Benefits
Irrespective of the rich pay employees, some huge bonuses and perks occur as a result of working at Microsoft. Here are some of the categories of these benefits.
Health Benefits
Microsoft cares for the well-being of its employees. Hence, it caters to the needs associated with this category. Some of these include:
Medical, Dental, and Vision Care
Different health plans such as a Health Savings Plan (HSA) or a Flexible Spending Account (FSA) are set aside to cater for mental, dental, vision, or dependent expenses.
Microsoft reimburses employees with about $1,200 for any wellness-related expenses that enable employees to stay fit physically, emotionally, mentally, and financially. This reimbursement is used for various wellness programs such as meditation programs, massage, weight-loss program fees, and more.
Future Plans
Microsoft offers employees different investment plans that serve future purposes. These plans include the 401 (k) plan, employee stock purchase plan, loan refinancing program, group legal plan, and more.
Social benefits
With Microsoft, interns and employees have various social benefits that can help them in their career journey. Here, they can join social clubs, have access to on-campus retail shops, and use the Microsoft connector shuttle and bus fleets for commuting purposes.
Vacations
Microsoft allows its workers to go on holidays with paid incentives. Here, one can enjoy different annual vacations such as 15 paid vacation days, 10 paid sick-leave days, two personal days, and 10 paid public vacation days. 
Family Care
Microsoft allows its workers to care for their families in various ways. It doesn't matter if you are a caregiver or a breadwinner, it allows you to take care of your family members with paid incentives. Besides, pregnant women are also allowed to have their private days while they look after themselves before and after delivery.
Professional and Personal Growth
Microsoft encourages professional and personal growth among its employees. This is carried out through various ways such as:
Reimbursement: Receiving financial assistance especially for tuition expenses at an accredited institution
Internal Resources: Provides online and physical courses to advance employees' career
Speaker Series: Listening to motivation speakers such as Trevor Noah, Dan Rather, and more to influence person growth
On-site library: Enriching and expanding one's knowledge through various materials at the online and on-site library.
Exclusive Discounts
Microsoft offers valuable discounts to workers to encourage and support them. These discounts occur in two ways:
Employee Discount: Enjoying reasonable savings on the company's products and services
Prime Discount: Engaging in the Microsoft Prime mobile membership to enjoy exclusive discounts on shopping, travel, car loans, entertainment, and more.
Conclusion
Microsoft offers several roles that fit different categories. In fact, you don't need to be an experienced professional before you work at the company. With the qualification you hold, you can find a position that fits you perfectly. Hence, select the right choice to give you a boost in your career journey. If you are an experienced professional, working at Microsoft gives you an insurmountable advantage in your prospects.
Working at Microsoft- Career Opportunities at Microsoft