If you want to become a successful product manager, then this article will be helpful for you.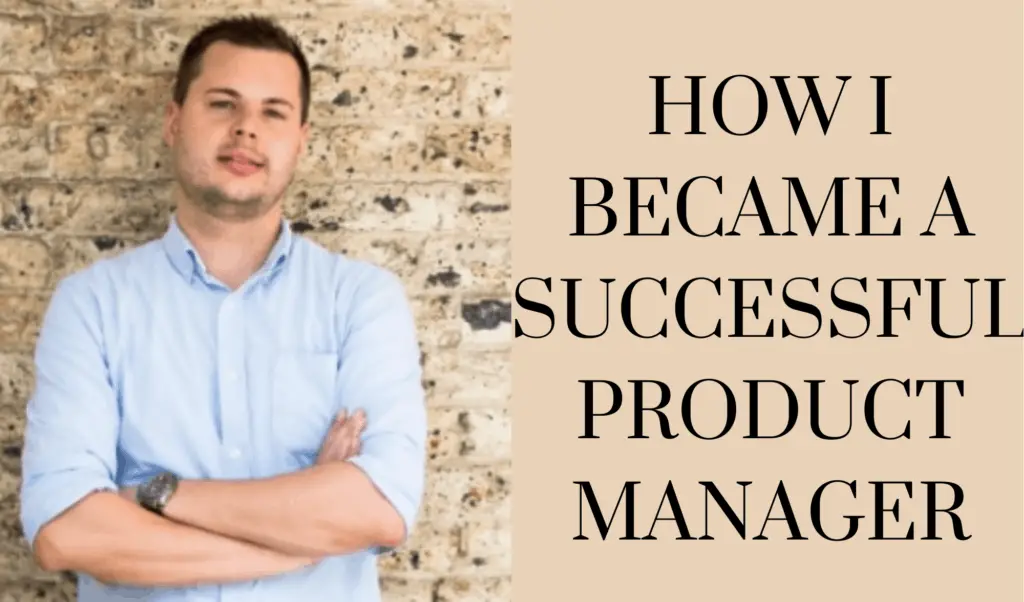 Bio
Stéphane Recouvreur is a digital marketer and product manager based in Sydney, Australia. He's currently working at DDLS, an IT training company for large enterprise clients. He previously led the product development of a real estate platform for developers across APAC. 
How was your University time?
The first three years of university were hard: I was doing two degrees at the same time (Law / Foreign Languages) and I did not enjoy my time very much. But I learnt how to work hard and push through. 
I then went on an exchange program overseas, where I had the complete opposite experience – a lot of partying and little studying.
For my final year of master, I wasn't quite keen on going back home, so I went studying in Australia, doing a Master of International Business, which I thought was a good transition from Law and would offer me more work opportunities.
Five years – three different universities in three different countries. Almost nothing I learned during those years has been helpful for my present career, but it was a fantastic experience that shifted my perception of the world and taught me a lot about other cultures.
Why did you choose a career in this field?
At the time I was studying at university, I was obsessed with Steve Jobs and what he managed to achieve with Apple. I read somewhere that he was a "fantastic marketer", and so I thought that sounded like a great job to aspire to be. 
With more experience now, I think he was rather a very driven product manager who knew how to deliver on his vision. So I'm slowly transitioning more towards this field.
How did you get your first job?
People underestimate how hard it is to get your first job. In fact, getting your foot in the door is, to me, the hardest step. Once you're in, it gets easier.
At the time, I was stuck in an admin job at my university. However, I was also involved in drumming up student participation in various associations across the campus and was close with a lecturer who was keen to hear my ideas about entrepreneurship. I hustled hard and managed to get the university to create a job just for me in their accelerator to drum up interest in their entrepreneurship program. 
How do you prepare for an interview?
I extensively research the company I am interviewing at: what's wrong with their website, what could they do better, how can they improve their product or processes, etc
Employers hire people for one reason only: make them more money. So if you can show them during the interview that you have either the knowledge, skills or ideas to make them more money, you'll get the job.
Books that helped you?
Here's what I would personally recommend marketers / product managers to read:
Things are changing very fast in the industry; how do you keep yourself updated. Please list techniques or newsletter, podcasts, events etc.
Always be learning, that's the key. I use Twitter extensively to talk to other smart folks, take Udemy courses when I want to deep-dive into a topic and subscribe to the following newsletters and podcasts:
Any advice about CVs?
This will sound counter-intuitive, but my advice is… forget the CV.
If you apply to a job simply by sending a CV and a cover letter, you've already lost. You don't stand out. You're just another candidate among hundreds. And the sad truth is, nobody reads CVs anymore.
Many applicants treat job hunting like a number's game: "if I apply to a thousand jobs a week – someone will eventually reply and give me a job…". Hiring managers are absolutely drowning under CVs and turn to other avenues to find the right candidate.
What has worked for me in the past is to do a cold outreach to the manager hiring for the role, and show them how you can bring value to the company and fill the role. 
You can easily find out who they are on LinkedIn, and guess their email address (some combination of [first name + last name]@name of the company). Send a simple email stating your top 3-5 ideas for the position. Or even better: write a deep-analysis of their company, product, marketing etc and show them what you would do if you had the position.
Pro tip: don't email the HR representative, they have no idea about what the position entails and don't make the final decision. 
This strategy takes time, but it gets me an interview every single time.
Advice for someone looking for a job?
Pick the right company.
Most job seekers go to the same job boards, apply for the same positions at companies they know nothing about. A sure recipe for failure. 
Did you know that 70% of available roles are not advertised online, but through word-of-mouth and referral? 
The secret is that most companies want to reduce their hiring risk. They can't offer a role to someone that they don't know and just hope it will work out. 
So more often than not, they look for referrals or someone who can vouch for the candidate. This is why internal referrals are so effective: they dramatically increase your chance of success. 
Ask your network – family, friends, former co-workers etc – do they work at a company you would like to join?
Showing that you are passionate about the mission or product is half the battle. A good employer will always pick eagerness over skills. You can teach skills, but you can never teach attitude.
My other advice would be to join a startup early in your career. Money won't be great, you will be overworked, but you will learn a lot and get a lot of responsibilities early. 
It's also easier to join than an established company with high-paying jobs. And if the company ever takes off, being one of the first employees is great credentials for your next role.
What should I do to build an edge over other candidates?
Three things: side-projects, constant learning and personal branding.
Especially true early in your career, a side-project is a very good way to showcase to potential employers your skills that would normally not shine through your CV because you never had the opportunity to prove yourself through work.
For example, I launched a Kickstarter project called Pirates Electronics that I've been able to use as a story during interviews to show my entrepreneurial and marketing skills. My jobs at that time were not able to offer me the opportunity to showcase those skills, but a side-project did. 
I constantly try to learn new skills so that I can apply them to work. Need someone to design webpages? Transitioning to a new email platform? Don't wait for your workplace to train you. Be proactive and learn it yourself. Go to Udemy or check Youtube for free tutorials. Even knowing just a little more than your coworkers can be enough to stand out and get promoted.
To grow your personal brand, you should do two things. 
First, get a website. Control the narrative and showcase the best version of yourself. Take mine for example – nothing too crazy, but it is a very good snapshot of my goals and skills for whoever is contemplating hiring me.
Second, start writing. It can be hard at first, but it shows that you're serious about your trade and your intention. And it compounds over time. Writing may not pay right away, but if you keep at it for many years, it will show that you're not a newbie in your field.
How I Became a Successful Product Manager