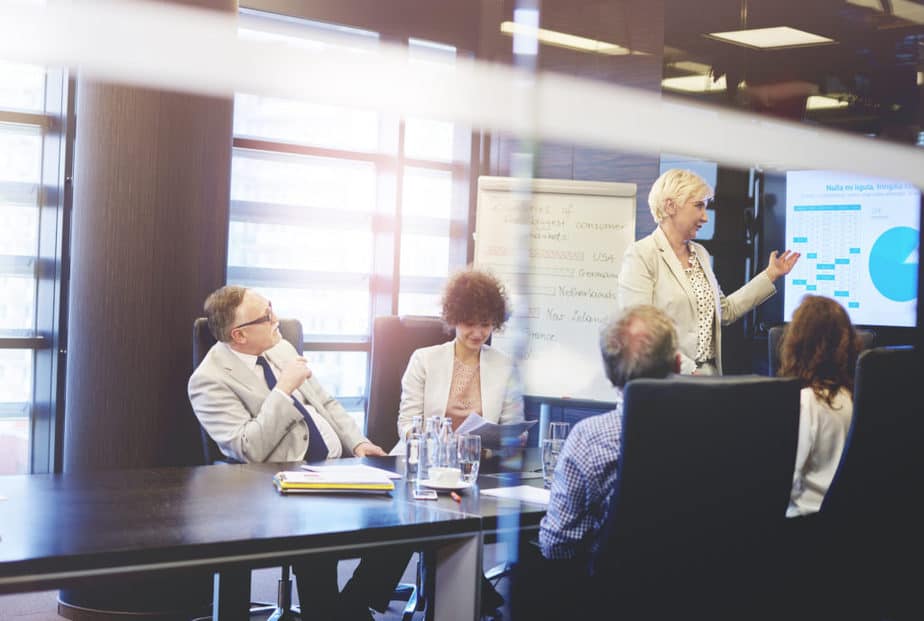 Introduction Paragraph: Are you interested in pursuing your career path in marketing? Or are you amongst the ones new to this field or have been already working in it? Then this article is what you need to go through to understand what you need to do and what goals you need to pursue to have an incredibly successful career? Read more about Marketing Manager Goals.
Answer Paragraph: If we talk about A Marketing Manager, he is the one who shares the responsibility concerning the positioning and promotion of the brand, the products or we can say about the services that the company has to offer to the public around. He is the one who has to manage campaigns and every possible event that can play a significant role in the promotion of the products or the services of the company he is working for. To know about things in detail, go through the entire article calmly and with complete focus.
Eight Must know and Chase Goals As A Marketing Manager– 
1. Building and Increasing Awareness About The Brand- 
Brand awareness is the first and the foremost goal that you as a marketing manager should consider. Creating awareness about the product or service of your company will let more and more of the audience get to know about it. And if you work hard to make this awareness a mass awareness, then the company that will strike their mind at the time if any services or product they need will surely be yours. 
Brand awareness is nothing but just the process of displaying the quality, type, name, and image of the products or services that you want to sell to the public. It is also considered as an act that builds customers' trust and confidence towards your organization. 
Now, if you stand worried about "" How to create this brand awareness?" here below are some of the steps that you can rely on and take guidance. Check them out.
Share attention-catching articles about your organization.
To hold extra engagement of people, you can conduct polls too.
Advertising plays no more minor role in this process.
Developing Referral Programs also helps a lot.
Spread free materials like- e-books, templates, videos, images, etc., amongst the public.
The most trending one is choosing social media for this.
Nowadays, hosting specifically related contests is also what most companies choose.
2. Development of Leads-
Search for people who can become high-quality leads for your company. Yes, these high-quality leads are no one but the new clients who show interest in your products or services. As n when you find them, take their contact information to send them the emails, SMS, or anything related to the details and promotion of any new product or service that the company will launch shortly. 
Now, if generating leads is your question of concern, then you must check the below-listed points. They will surely be of great help.
Target the right content
Get them socially engaged with the product.
You can make use of pop charts.
Email newsletter and website forms are two other good options for this.
Free brochures, couples, few free services, complementary products, or services are some of the options you can choose from.
3. Always Be A Thoughtful and Creative Leader- 
These soft qualities help you guide your entire team in the right direction, and you always work, keeping all the pros and cons of the action you and your team will take for the company. You must hold expertise in possessing a creativity level to think out of the box and have the ability to perform quick reflexes to the uncertain situations that arise anytime. 
If you want to learn about developing the qualities of being a great leader, the below steps will prove to be of great help. Yes, still dont believe us? Please read them and try them out.
Sharing brilliant ideas with your teammates.
Giving them a helping hand whenever necessary.
Trusting your teammates.
Developing or having content that you can share on social media to catch the audience's attention.
Ability to hold firm decisions.
Creating networks with other leaders through webinars or meetings.
4. Generate More of the Social Media Presence 
As we all know, social media can serve in the best possible way to create brand awareness. This is one of the most trending ways to get customers involved with the products and services the company is selling. 
Want to know about the hacks that can be used to use this social media platform as a boon for the company? Here are some. Do check them out.
Make use of keywords for optimizing your account
Always hold a frequent interaction via coming live or holding contests or polls with your customers.
Create and share relevant, eye-catching, and quality content with your clients.
Make use of hashtags.
Come in contact with other concerned reputed companies in the market.
5. Hike your Customer Value
Who doesn't like to feel important? Of course, everyone. Right? So whenever you contact your customers, make them feel comfortable, convenient, and satisfactory about the products and services you are offering them. This is the right way to increase your customer value, and this strategy makes you and your company stand out of the box from the other companies offering the same products and services in the market. Furthermore, this will make the audience think about your organization first whenever they want to avail themselves of the services.
So now, if you are thinking of ways to get a hike in your customer value, then listed below, we have some of the ways you can choose.
Felicitate your clients with top-notch quality products and services
Sell your products and services at competitive prices.
Offer discounts
Make use of newsletters and brochures.
6. Get a hike in your convention rates-
These are the ones that buy your services and products when they browse through your company's website. 
Are you too searching or struggling for ways to get a considerable hike in your convention rates? Here are some. Do check them out.
Always add customers' reviews over the website.
Offer cashback
Offer money back on dissatisfaction over products or services.
7. Hold an improvement in your Search Engine Optimization-
Search Engine Optimization is an advanced tool that is nowadays in the talk to promote the products and services via digital means. So make sure you have a superior quality of SEO content to attract more and more of the audience towards the online browsing relating to your company's products and services.
Below are some of the ways that can provide you aid to get your SEO section improved.
Develop relevant content.
Make use of keywords.
Build concern links.
Produce new content.
8. Get your Work Recognized in the company- 
Your work should be such that the audience starts trusting you and recognizing your work. For example, if you want the audience to buy services or products, you need to tell them that you hold an authoritative position in the company. And for doing the same, you can put answers to the website of frequently asked questions and can even post Search Engine Optimized content for people to go through as n when they visit the website. 
Hacks to Set up Strong Marketing Goals
To achieve something big for the company as a Marketing Manager you need to set up some vital marketing goals. To assist you in setting up the so, we have some hacks for you. Yes, and all of them are mentioned below.
Select a responsible being from the whole team. Allot the chosen one the task of setting the practical goals and tracking the progress.
Always ensure that your goals match up the requirements of the company.
Set achievable and practical goals. Their measurement from time to time is what matters the most after selecting them.
Along with some long-term goals, have the space for some short-term goals also. Achievement of small goals will encourage the team members to strike for more of them.
Use performance indicators to measure and evaluate the process of working.
Leave no chance to appreciate the workers for the excellent work.
Hold regular weekly, monthly, or quarterly meetings to have time to time feedback. 
Frequently Asked Questions- 
Q1. What is the hierarchy involved in the Marketing Management structure? 
Ans- First on the topmost level stands- Marketing Director followed by Vice President Marketing. After these two designations come the level as Marketing Manager and then stands Assistant Marketing Manager.
Q2. What is the average pay-off for a Marketing Manager?
Ans- According to the research conducted in 2019, a marketing manager's mean salary is $ 136,850.
Q3. Is being a Marketing Manager required leadership qualities?
Ans- Indeed, yes. If you are a good leader, only you will lead the team towards the right beneficial path.
Q4. Is being a Marketing Manager a long-term career goal?
Ans-Yes, of course, undoubtedly it is a long-term career goal you must right to achieve.
Q5. Is this field a Marketing Manager in-demand job? 
Ans- Of course, yes. It is a job in demand and is expected to witness a hike of 12.9 percent by 2028.
Q6. Is being Marketing Manager a tiresome job? 
Ans- Yes, to some extent, it is stressful and tiresome too.