As the population is increasing rapidly, the need for jobs is also increasing rapidly. People are trying to find secure jobs, have some benefits, and need minimum qualifications and requirements. A job like that could be available in big supplier companies like Amazon, Walmart, FedEx, and other companies.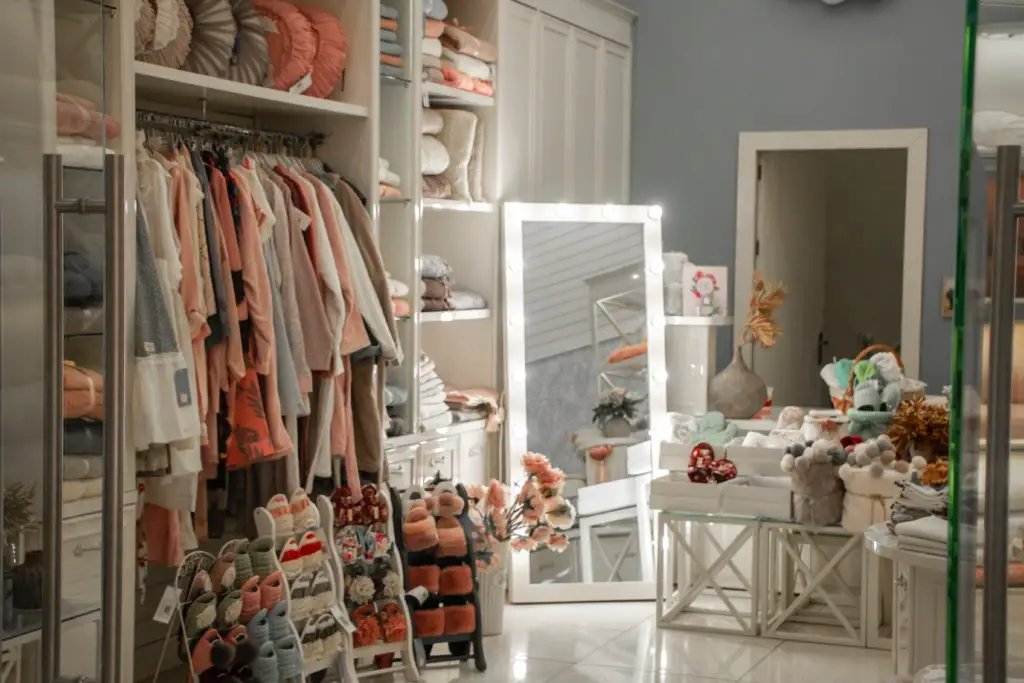 This article will include the details about the jobs at FedEx. It will also include other details like its salaries, benefits, working conditions and environment, requirements, and some other details.  
How To Get a Job at FedEx?
Getting a job at FedEx entirely depends on what a person wants to do and the work experience. There are many categories of jobs at FedEx and in the many types of jobs. A person should have experience of the same field they are applying for the job, required qualifications, and some other requirements. It is not a difficult task to get a job at FedEx.  
About FedEx
FedEx is an American multinational company. It is also a conglomerate holding company. It focuses on e-commerce, business services, and transportation. It was founded in 1971, by Frederick W. Smith and was called Federal Express Corporation. After that, it was also called FDX. FedEx is known for its delivery services. It has its headquarters in Memphis, Tennessee, United States. FedEx was one of the 100 best companies to work for in 2013 according to Fortune.
According to FedEx, they are delivering more than 3.5 million packages daily and that is in more than 220 countries and territories. They have more than 2,000 office shops around the world. It has a fleet of 690 aircraft with more than 50,000 delivery vehicles. They have more than 400,000 employees. 
Different Job's at FedEx
There are many categories with different jobs available at FedEx. There are jobs like Package Recovery Agent, Package Handler, Maintenance Tech, Operations Manager, CIL Material Handler, Customs-Trade Agent, Forklift Operator, Warehouse Worker, and Retail Positions. Some of the common categories and jobs are listed below. 
Categories and Jobs
Operations:-
Ops Manager
Courier
Service Agent
Operations Coordinator
Shuttle Driver
Call Center:-
Manager Customer Service
Customer Representative
One Call Representative
Marketing:-
IT:-
Telecommunication Manager
Telecom Analyst
Sales:-
Account Executive
Telephone Sales Representative
Human Resources:-
Human Resources Representative
Vehicle Maintenance:-
Vehicle Administrator
Senior Global Technician
Requirement and Qualifications Of Jobs At FedEx
As there are many types of categories and jobs, they all have similar requirements and qualifications. So, the following list will include all that requirements. The requirements are as follows:-
Qualifications and Experience
High school degree or any equivalent certification like GED (General Educational Development). 
College degree or equivalent for higher posts. 
The minimum age of 18 0r 21, depends on the posts. 
Ability to lift 70 pounds of weight.
Ability to use different types of machines for moving items like a forklift. 
Ability to move 150 pounds of packages with proper equipment.
5 years of experience in the same field and 2 years of experience in the airline or transportation industry. 
Availability of valid driving license with good driving record. 
Qualities and Skills
Computer literate.
Excellent communications skills.
Fluent in English.
Cooperative.
Team worker.
Decisive.
Working in a fast-paced environment.
Honesty.
Loyalty.
Flexibility.
Eagerness.
Agile.
These are some of the requirements common for a job at FedEx.
The Hiring Procedure at FedEx
The hiring procedure from the online application to the start of the training is mentioned below. 
Application Process
Nowadays, applying for a job at FedEx is only possible through their online website. So, a person should go to their website and register themselves and start filling up the application form. They should find the most preferred job in the options as there will be so many categories and jobs. Remember to research about those jobs and then select the job as there could be a better-suited job available for you. All the jobs will require different types of qualifications and experiences, so they have to fill the application form accordingly. They should also be ready with an up-to-date resume that they could need to upload. After completing the application submit it. 
After submitting or before submitting they could be redirected for an aptitude test. This step is dependent on the job that they have selected. The questions asked will be of different formats like true or false, on a scale of 1 to 10, agree and disagree, and like/unlikely. 
The Response
 After submitting the application form and completing the aptitude test, the applicant has to be patient as they have to wait for at least a week for a response from the company. They should check their FedEx account for updates and wait for the call from HR. 
After connecting with the HR department the recruiter could also ask for a phone interview that could be your chance to get a grip on the job. Try to be in a quiet place and with no distractions. They could also ask the applicant for a video interview, so the interviewee needs to be prepared for that too. After the phone interview, they would give you the date and time for the main interview. 
Preparation for the Interview
The applicant needs to prepare for the interview even before applying for the job. It is because the interview is the only chance of getting the job as there is a large competition. They have to be prepared for every type of question. The interviewer could ask behavioral questions, classic questions, or questions about the job. They should practice the interview with friends and colleagues. They should record the interview and learn from their mistakes. Revise the answers to different questions daily. 
Research about the company is also important. The applicant should keep themselves updated with the company. They should read magazines, articles, newspapers, and watch videos, news about the company. Also, read and study FedEx's mission statements and goals. 
Interview
The interview would be around 10 to 20-25 minutes. The interviewer would ask around 3-4 to 10 questions. All the questions could be of different styles. Answering the questions confidently is important for the interviewee. They should go to the interview well dressed, talk properly, and be polite. 
Background Check
After getting the interview out of the way, the applicant needs to pass some background tests. The tests include drug screening, driving tests, and driving history reports. Some of the tests could be taken just after the interview so the applicants have to be prepared. FedEx also checks with your last job colleagues, so the applicant should not lie in the interview. 
Orientation and Training
After clearing all the tests and background checks, the applicant will be asked to attend the orientation. The orientation includes all the rules and regulations about the job, the working hours, the shifts, the work, and other important details. After the orientation, the applicant will be asked to attend their specific pieces of training, the period of training would be different according to the jobs. Some jobs don't even have pieces of training. After the training is over the work starts. 
Interview Questions
Giving interviews could be a difficult thing for many individuals, and for some of them, the reason could be the questions. Preparing for the questions could reduce the difficulty. There are some of the common questions asked in the FedEx interviews. 
Classic Questions
Tell me about yourself / Why this job? / Why should we hire you?
These questions are the most common questions asked in the interviews at the start. People should not panic when answering this type of question. They should prepare for these questions from the start as they would be asked. If the person has prepared the answers, then it would not be the problem. 
Work Questions
What are your greatest achievements? / Why are you leaving the last job? / What is your working style? 
These types of questions are asked to see the interviewee's experience working in the same field. Answering these questions with a straight face could be the best option as the interviewee should not look panicked or stressed with these questions. These questions should be answered honestly and carefully. 
Behavioral Questions 
Tell me about a time… / Tell me when you were… / When were you… 
These questions are called behavioral questions as they are used for knowing about the interviewee's working experiences. They could be for incidents, failure, lessons, disputes, teamwork, and similar scenarios. The interviewee must answer these questions honestly as FedEx could contact the applicant's last employer or colleagues. 
For all types of questions, the interviewee needs to answer precisely, confidently, and honestly. They also need to make sure to not give lengthy answers. 
Salary
As there are many types of categories and jobs at FedEx, here are some of the most common job's average salaries according to Glassdoor. 
FedEx- Package Handler- $15 hourly
FedEx Office- Center Consultant- $14 hourly
FedEx Ground– Operations Manager- $24 hourly
FedEx Ground– Delivery Driver- $19 hourly
FedEx Express– Material Handler- $16 hourly 
FedEx SupplyChain– Forklift Operator- $35,564 annually
FedEx SupplyChain– Warehouse Worker- $40,239 annually
FedEx Office– Customer Service Representative- $27,715 annually
FedEx Freight- City Driver- $75,168 annually
FedEx– Senior Programmer Analyst- $102,399 annually 
Benefits
As working with a company like FedEx which was one of the 100 best companies to work for in 2013, there are many benefits. All the benefits mentioned below are common in all the jobs at FedEx. They are as follows:- 
Insurance and Health Benefits 
Health Insurance
Vision Insurance 
Life Insurance 
Dental Insurance
Retirement and Financial Benefits
401K plan 
Retirement Plan
Pension Plan
Performance Bonus
Family Benefits
Maternity and Paternity Leave
Military Leave
Work From Home
Vacations and Time Off Benefits
Vacation 
Paid Holidays
Sick Days
Discounts and Perks
Employee Discount
Employee Assistance Program
Gym Membership
Legal Assistance
Professional Development
Tuition Assistance
Diversity Programs
Working Conditions and Environment
The working conditions and environment of a job at FedEx could be different in different areas. The working conditions of the employees are dependent on their jobs. 
Some of the most common working conditions are:-
Working in a fast-paced environment.
Lifting and moving heavy objects of at least 70 pounds alone.
Being fit and healthy as the jobs are physical.
Continuous driving.
Moving around all the time.
Under strict management.
Some jobs have long hours.
Working in holidays.
Working extra in peak seasons like Christmas and Thanksgiving. 
Some of the most common working environments are:-
Safe and sound as there are a lot of rules and regulations. 
Teamwork in most of the jobs.
Communicating with a large group of people.
Coordinating with a large number of people. 
Advantages and Disadvantages
Advantages of working at FedEx
There are many advantages of working as an employee of FedEx. They are as follows:-
1. The salary is always paid on time.
2. There is job security.
3. There are many benefits. 
4. Working with FedEx will make a person fit as the nature of the work is physical. 
5. The policies of the company are good for working. 
6. The procedures of the work are satisfactory.
7. Good opportunity for starting the career for fresher.
8. The timings are flexible.
Disadvantages of Working at FedEx
As there are advantages, there are also some disadvantages. They are as follows:-
1. Some jobs have long working hours. 
2. The payment is not enough for many jobs.
3. Managing the work and personal life balance could be difficult for some jobs. 
4. Many jobs are preferred for fit people only. 
5. The working hours could be changing constantly for many jobs. 
6. Some jobs are physically demanding.
Conclusion
FedEx is not a bad company for a person to start their career and also build their career. There are some high requirements for better jobs but there are enough jobs for everyone. The hiring process of FedEx is a simple one and not a complex one. It is one of the best companies to work for in today's world. 
Frequently Asked Questions
1. Can a felon get a job at FedEx?
Answer-No, they are not allowed to work.
2. How does FedEx pay?
Answer-They pay salaries weekly.
3. Are there any jobs for graduates with no experience?
Answer-Yes, there are some jobs for graduates with no experience.
4. Are there any personal questions asked in the interviews?
Answer-No, there are no personal questions asked, only work-related questions are asked.
5. Can a 19-year-old person could get a job in delivery?
Answer-No, for delivery-related work, the minimum age requirement is 21. 
How To Get a Job at FedEx?