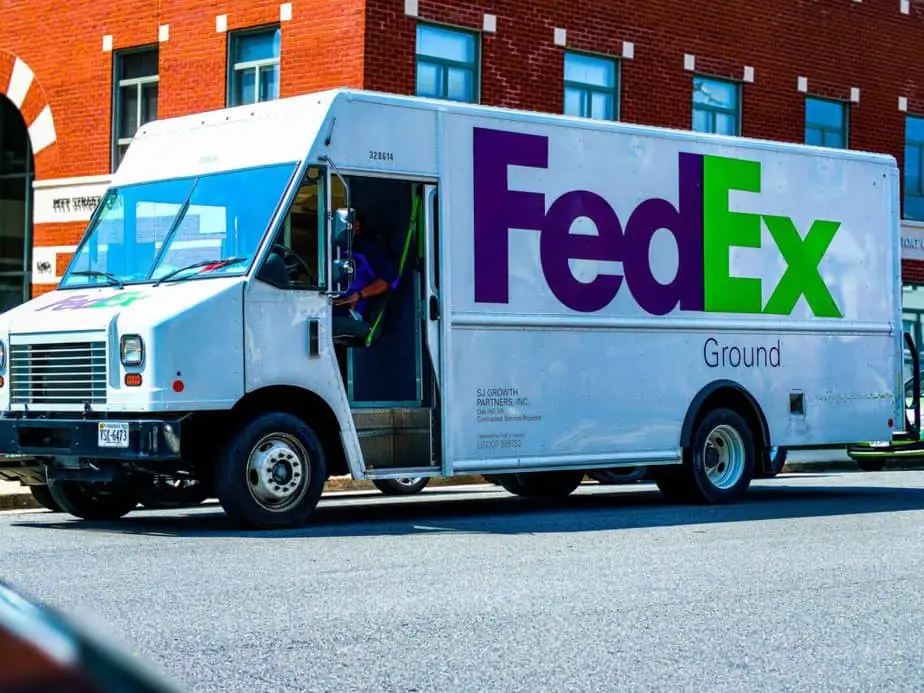 FedEx Corporation is an American multinational conglomerate that focuses on e-commerce, transportation, and business services. The headquarters are in Memphis, Tennessee. It is also known for its air delivery service called FedEx Express. They have prominence in the whole of America and the world. In this article, we will analyze its mission statement, vision, and values and will learn a bit more about FedEx. Here, let's know about FedEx Mission and Vision Statements.
According to FedEx's website, FedEx "will produce superior financial returns for its shareowners". They will also provide business services, transportation, and logistics, which will be of a very high value. They will try their best to fulfill their customer requirements in a high-quality manner appropriately. They also say that they will develop relationships that will be rewarded with their team members, partners, and suppliers. Safety will be their first consideration and will be given the highest priority. According to them, they will conduct corporate activities ethically and professionally. We will dive deeper into the statements below. 
Financial Goals – 
The financial goals of FedEx as mentioned on their website are – "FedEx provides strategic leadership and consolidated financial reporting for the FedEx family of companies, managing a broad portfolio of e-commerce transportation and business services. FedEx Corporation has set outlined goals and strategies for the future." 
FedEx Long-term Goals – 
According to FedEx's website, their long-term goals are as follows : 
Increasing EPS about 10% to 15% every year.
Increasing the rate of shareowners.
Increasing profitable revenue.
Increasing ROIC.
Operating 10% margin achievement.
Improvement in cash flows. 
Growth Strategies – 
The growth strategies of FedEx, according to the website is : 
"Core package business growth". 
"New alliances and services growth".
"International growth".
"E-commerce and technological growth". 
"Supply chain capabilities growth". 
To grow as a business, they plan to focus on these five strategies. 
Analysis – 
After looking at all the above-mentioned statements, goals, and strategies of FedEx, we can see that they are dedicated to their job and they are also trying to do their best to reach a world-class level of service. It is predominantly an express delivery company that also offers logistics, business, and freight services. The company was founded in 1971 and from 1973 to 2000, they used the term – Federal Express. It was later on that they adopted the popular abbreviation- FedEx. It is the world's most popular courier service today. They serve worldwide. They are also one of the top contractors of the US government and they assist in the transport of United States Postal Service packages. One of their popular slogans is – "The world on time". However, the latest advertising slogan adopted by FedEx in 2021 is – "Where now meets next". 
Now, let's do a line-by-line analysis of the statements made by FedEx. 
The first thing they mentioned was to produce superior financial returns to shareowners and to provide value-based logistics and transportation. This simply means that they will use world-class facilities for their transportation methods and will never prove themselves wrong in any way. This also means that they will professionally provide business services and will deliver all the couriers on time. They also offer overnight delivery as a flagship service and were the first-ever shipping company to do so. 
The next thing which they say is to meet customer requirements in a high-quality manner. They mean that they will carefully look over each customer requirement and will serve them in high quality and appropriate manner. They will take care of all necessities, including packing, shipping, delivering, etc. And they will also look after every market in which they have to serve and will do their best in every way possible. 
The next statement says that they will develop mutually rewarding relationships with team members, partners, and suppliers. What they imply here is that they try their best to have rewarding relationships with their team, partners, and suppliers in a mutual way. They want to work hard with all their partners and suppliers and they want mutual as well as rewarding relations with them, which would be beneficial to both sides. 
Their next statement is that they will give safety the most priority. They want to ensure that all the packages are shipped on time safely, meaning that there would be no hazard caused to the things that they are delivering. They will try to function as smoothly as possible so that all services are provided on time in the right manner. Hence, they want to ensure safety in all aspects. 
The final statement says to conduct ethical and professional corporate activities. This implies that all the activities which they will handle will be completely ethical and professional. They will try their best to keep their work entirely professional and ethical with world-class facilities. 
Conclusion – 
Hence, working at FedEx is usually a busy, demanding, and tiring job. The people have to work for hours and only then are they able to handle all the work. Therefore, being physically fit is the main thing if someone is considering a job at FedEx. Apart from this, being mentally strong is also another important thing as FedEx employees have to interact with customers, load and unload packages, drive and do so much for hours in a day. Being able to stand and work for hours is also one of the major requirements as employees are tested. Most people need not fear the work, as it is hard work that pays off the most. FedEx is one such example. 
FedEx holds strong values to maintain the image of its prestigious company. Anyone who doesn't follow their mission guidelines is removed immediately from the job. All the employees have to uphold the values of flexibility, honesty, and value for money with dignity. FedEx also has its own 'Purple Promise', which means that employees will make every FedEx experience outstanding. Overall, it's a great place to work at and the vision, values, and mission to serve people are excellent. It's truly created to make the 'now' meet the 'next'. 
Frequently Asked Questions – 
Following are some FAQs about FedEx. 
What is the hiring process like at FedEx?
The hiring process at FedEx is very long. Firstly, there is an introductory phone call. Next, there is an in-person interview. After that, there's a background check. Then, the orientation and training begin once an individual is hired.
Does FedEx hire convicted felons? 
They do hire felons, but how long ago it mattered to them. Theft charges will not seem good to those employers. Hence, if something has another felony charge other than theft, then the individual can be hired.  
Does FedEx pay weekly or biweekly?
FedEx employees are mostly paid weekly. And the salaries depend on the type of job. 
What is the hiring age at FedEx?
The minimum hiring age is 18, and you must graduate from high school to work there. For a FedEx driver, the minimum hiring age is 21. 
Are there any employee discounts at FedEx?
The employee benefits are usually health insurance and flight discounts. 
What is the working environment at FedEx?
The working environment is very fast-paced and hardcore. Employees have to stand for hours at a shift. For drivers, it's very busy. They have to drive for several hours and communicate with many customers in a day. 
FedEx Mission and Vision Statements- And Values Analysis