In most companies, Their computers are connected to a specific network to run the business. There are many jobs in the networking field because Networking is one of the key ways to reduce expenses and share resources. The number of networking jobs is increasing day by day. Also, the number of job seekers in this field is increasing day by day because of the realization of the importance of the networking field. Let us see some job titles in networking field.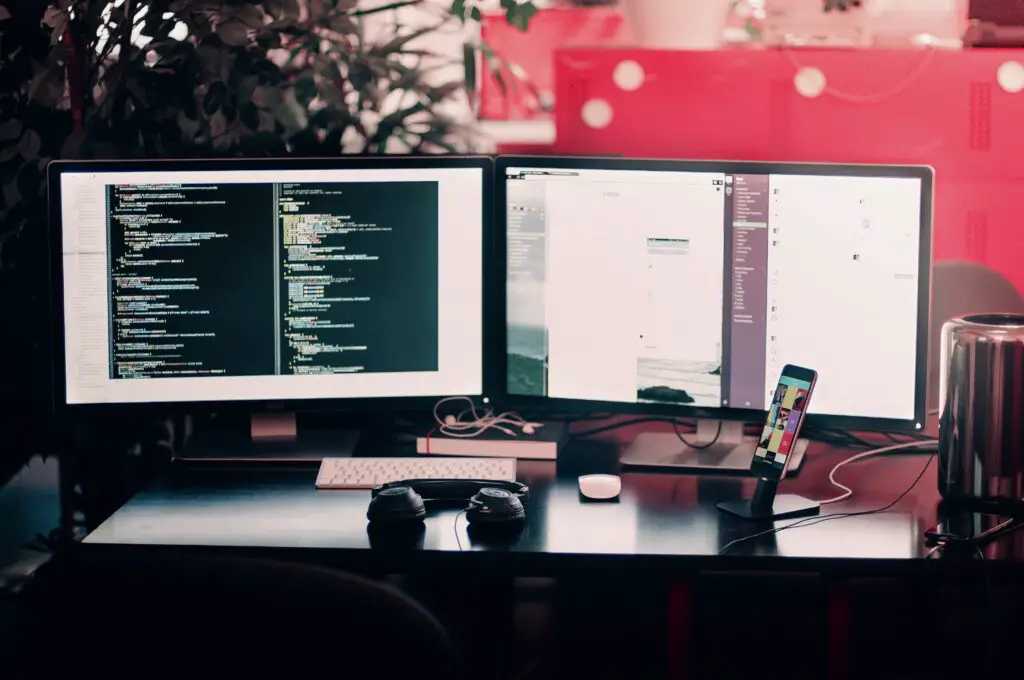 Networking Job Titles
There are many job titles in the networking field, like network administrators, database administrators, computer security specialists, telecommunications specialists, webmasters, web developers, etc.
Career In Networking
So, there are several networking job titles offered by a lot of companies. The networking jobs are in different departments, like the security specialist networking jobs and also in the field of telecommunication, where there is a need for networking. Network engineers are known for their design of computer networks to establish a connection. So, there are a wide variety of jobs in the field of networking.
There are high-paying jobs in the Networking field also and once the person gets all the skills required in his/ her hand then the work also becomes easier for them and they work smoothly. A career in networking should never be underestimated.
Job As A Web Developer
Focusing on the technical parts related to a website or creating applications is the job of a web developer. They keep on updating the websites after identifying the users' needs and implementing the changes. They use web development software for their work to give the best experience to the user. They also develop and keep updating apps with increasing features.
So, web developers are also developing connections with people or helping in developing networks. To become a web developer or to be eligible for a job as a web developer in some companies, students have to complete a bachelor's degree program in Web development.
Network Engineer Jobs
Setting up systems and testing them is the job of network engineers. The network engineers do the setup of local area networks and wide area networks, as well as the setup of the internet and intranets. Systems are connected via distributed networks, like in an office of a company where many computer systems are connected to the internet.
Also, the email system is a type of network system. The systems of an organization are connected only through Networking. A network engineer must install routers, cables, and adapters as well. Network engineer jobs are the most common type of job in the networking field.
Both internships and permanent jobs are available for networking enthusiasts to get a hand in this area. Getting experience as a network engineer in a good company helps the individual grow in this field. 
Network Administrators
The network administrators are responsible for installing and maintaining network hardware and software. In addition, the Network administrators are skilled in analyzing possible problems, and they monitor networks to make sure that these systems are available to users.
A network administrator must maintain a network's overall efficiency, ensuring its security. The job of a network administrator is also considered one of the highest paying jobs in Networking. A network administrator must ensure that the system is running smoothly and properly.
Working As A Network System Manager
As the name suggests, the network system manager manages and supervises the system's operation and internet. A network system manager must assign projects to the employees working under them. The network system manager is a high-paying job, and mostly the network engineers and network administrators work under the network system manager.
They must be educated in every area of the network system to manage things and order their employees. Also, the network system manager must check the availability of resources.
System Analysts
System analysts must have good communication skills and should have well-developed technical skills. While studying in a college or doing internships makes the student well developed with the skills to analyze. In this field the more and more you will learn and gain experience, it is good for you in the future.
Some of the technical skills required include programming languages. For securing good jobs in a good company in the networking field there is a requirement of knowing the programming languages like C++ and Java which will help you a lot in the future while going for jobs.
Knowledge of using the resources is also very necessary like having a deep knowledge of the system hardware because if the person has proper knowledge then only he will be able to monitor and make the changes if necessary.
People who seek networking jobs must also know about the network structure and its functioning. The system analysis done by a networking professional helps in getting the computers rid of the viruses and also the system analyst develops strategies for ensuring the data's integrity.
How Can I Make A Career In Networking?
You can find networking jobs after doing a bachelor's also, but you can do a specialization in the networking field in the area you wish to build a career and achieve a job. You can get a chance to work with the networking giants after completing your post-graduation. You can also enter into this field by receiving vendor certifications like CCNA, CCIE, or JNCIA, etc. By obtaining these certificates, you will be able to design, configure, and manage a large-sized network.
High Paying Jobs In Networking
Computer networking is a very fast-growing field with a very fast increasing number of job opportunities and candidates applying for it. Some networking jobs are very high-paid in this field.
Network programmer is simply a coding job which is a trending job profile in the industry these days and also one of the high-paying jobs. Mostly the big companies hire a networking programmer with a good experience of at least 1-3 years. One should be proficient in C/C++ language and also a networking programmer should be should have the capability of understanding mathematical concepts well. An average salary of a Networking programmer is around 7-8 lakhs per annum.
A wireless network engineer is also a good-paying job in the networking field. Demand for skilled professionals is there in this field. The maintenance, configuration, and installation of wireless network devices are the work of Wireless network engineers.
The new things which have come up in this field like Software-Defined WAN, virtualization in the market, and the coming of 5g have expanded more work and increased the demand for Wireless Network Engineer. To find a job as a Wireless Network Engineer job at a good company you need to have at least a bachelor's degree and about 4-5 years of experience. A wireless network engineer earns about 7-8 lakh per annum.
Is Networking A Good Career?
All you need to have is basic skills like C/C++, other programming skills, and a bachelor's degree to start a career in Networking. So often, people think of Networking as a very complicated or challenging career, but one should know that every field requires some skills related to the field that one goes with.
If we talk about Networking specifically, then to get a job in a good company, you should have work experience through a job or an internship of around three years to get a job in networking at a good company. So firstly, a person may feel that the networking field is challenging. Still, as you reach a good company working as a network administrator, network engineer, etc, you are stable and can earn a good amount of money in the networking field.
Conclusion
So, it is concluded that there are a lot of job titles in the field of Networking. often students are confused about the field of networking but this field is also a very professional field like the other fields and if the student wants to get a job in networking then he/she has to be fluent in programming languages, technicalities, and managing the network-related resources.
Frequently Asked Questions
Q1. Is Networking Difficult for shy people?
Be it Networking or any field where a person has the confidence to communicate then they are completely fit for the field. The networking field is not for shy people you have to be an extrovert to keep growing i
Q2. What do you mean by networking skills?
Networking skills include programming languages, communication skills, analytical skills, etc which are needed. Networking is a field where practical knowledge works more than theoretical knowledge. A person should have good knowledge of systems then only he can resolve the issues related to them or develop new changes in them.
Q3. How can I improve in Networking?
You must visit networking events to gain more knowledge. Also to improve communication skills you can Communicate with your friends and ask for help. In the networking field, you will improve and grow as the time passes and you are taking experience as internships or jobs at small organizations for practical work.