No work should get considered higher or lower. Every job is equal and contributes equally to society. The janitor and cleaner are as necessary to society as the engineer or doctor. There are many countries where children of the rich people also work as clerks or caretakers to get the work experience and know their capability. Let us see about Grocery stores that hire Teens.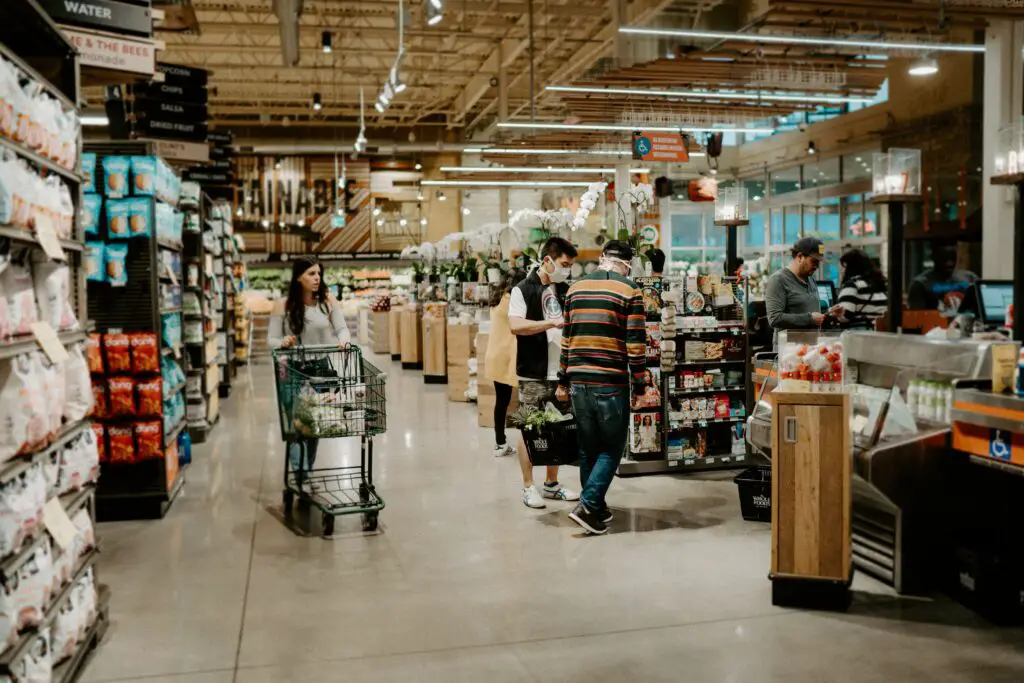 Jobs For Teenagers
Seeing such enthusiasm of teenagers, many companies have started providing jobs to them. The employers that give jobs to teenagers are mostly grocery stores. The employment for teenagers is limited to cleaning, collecting cash, and keeping things in order. Most teenagers want to do a job but don't find it as they don't know which companies provide jobs for them.
Grocery Stores that Hire Teens
According to the minor labor laws, the Grocery stores hire teens whose age is 14 or more. Here are some stores that employ teenagers. They are:
BJ's:
BJ's, popularly known as BJ's Wholesale Club, is one of those stores that provide good services with great job opportunities to teenagers. The minimum age for working in bj's is 16. If you as a teenager want to have a job at bj's, you should provide the following documents such as your guardian's signature, Identity proof, etc. Following this information, you can get a job at Bj's.
Food Lion:
Food Lion is the most reputed grocery store. Along with providing services like giving stamps to customers, selling money orders, etc. It also employs teenagers who want work experience. The age limit for working at Food Lion is 16 years. Along with your identity documents, you should be in high school, and you will have to give an interview test for a job at Food Lion. You also have to pass an exam on multitasking. Following this procedure, you can claim your job at Food Lion. 
Giant Food:
Giant Food is among the grocery stores that employ teenagers aged 16 or more. Here teenagers can get the jobs like cashiers, filling the empty shelves, baking assistants, clerks, etc. Here you have to pass a test, and the person is given a job according to their skills. 
Giant Eagle:
Along with hiring teenagers for grocery stores, Giant Eagle gives jobs to teenagers at their gasoline stations. It also provides services like selling money orders, organic eatables, gift cards, dry cleaning, etc. For these jobs, Giant Eagle hires teenagers according to their age. The person's age should be at least 14 to get a job at Giant Eagle. If your age is 14 to 16, you can get jobs like cashier, arranging carts, etc. Once you are 18 or older, you can work at Giant Eagle Gasoline station.
Harveys:
Being one of the largest supermarket chains in the Southeast, with over 75 stores, provides jobs to teenagers. One can get a job at Harvey's from the age of 16. A teenager can get a job as a Cashier or Clerk at Harvey's. The job offers are a cashier or a stock clerk. 
Harris Teeter:
Harris Teeter is the largest supermarket chain with 200+ stores and 14 fuel stations on the east coast. The age limit for working at Harris Teeter is 16 or more. It provides job offers to many teenagers but with limited positions. The positions are seafood assistant, delivering parcels, and filling up the empty shelves. 
King Soopers:
Having more than 100 supermarkets in colorado, King Soopers is one of the largest supermarket chains in the USA which employs teenagers. The limited age for working at King Soopers is 14 or more. The employee should provide a certificate with the school's permission if they are 14 and studying in elementary school. The employee can get positions as clerk, decorating the cake, stocking shelves, etc.
Kroger:
Kroger is one of those supermarket chains in the USA that employs teenagers whose age is 16 or more. Along with employing teenagers, they also provide benefits to them like a scholarship to students working in Kroger stores, medical insurance, and discount on Kroger foods.
Piggly Wiggly:
One of the most reputed supermarkets in 17 states in the USA, Piggly wiggly employs teenagers and provides various benefits to them. The minimum age to work at Piggly Wiggly is 16. One can claim positions like cashier or stocker at Piggly Wiggly. Students can also get employee discounts and can fix their working schedules as per their time. 
Conclusion:
Hence, these are the stores that provide jobs to teenagers. Teenagers are the future of our country and giving them opportunities will make this world better and better. Let's support them and help them to fulfill their dreams.
FAQ's
Why do Teenagers work at grocery stores?
Ans. Most teenagers work at grocery stores to get work experience and pay their tuition fees. 
What are the working hours of grocery stores for teenagers?
Ans. If the teenager is a school student for them, the time limit is 2 to 3 hours. On holidays the teenagers can work for 3 to 4 hours. 
Grocery Stores that Hire Teens