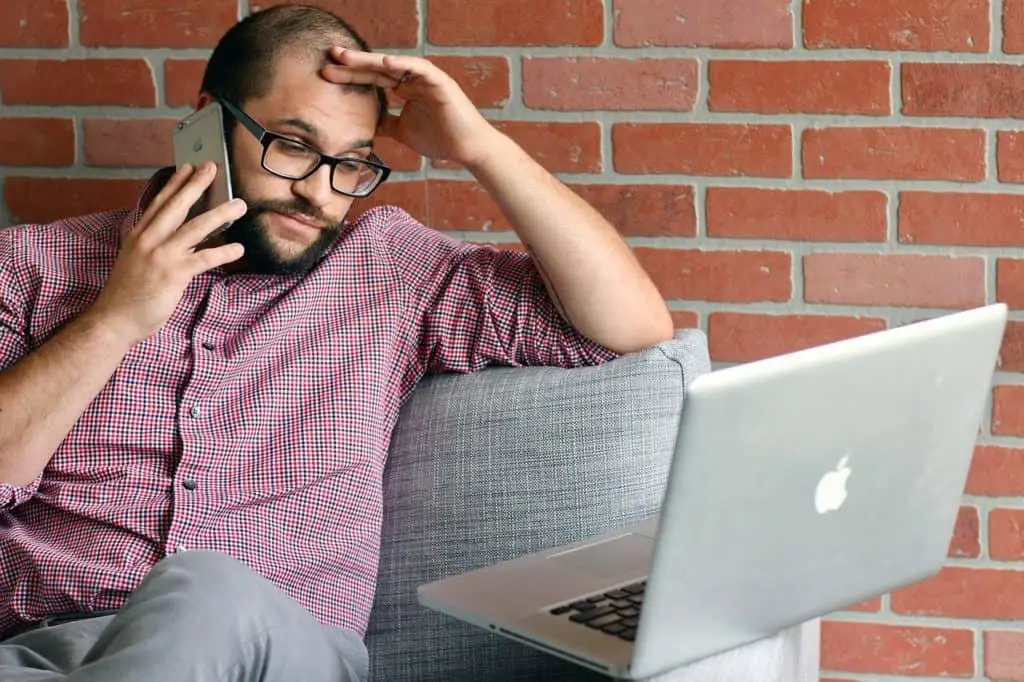 We all have been at a point in life where searching for a job meant feeling frustrated and hopeless. Job hunting requires patience and determination, but its requirement heightens twofold if a person has no work experience. Although people encounter various challenges while seeking a job, having less to no experience surpasses them all. It is difficult to get hired without experience as companies demand even freshers have brilliant job profiles with years of experience (irrespective of the score and academic performance), which is possible in fairytales but not in real life. Every firm wants to hire only top-notch workers, which leads to throat-cutting competition. Various hurdles in terms of no work experience are discussed further.
Types of Barriers
Unrealistic High Demands – Companies set high benchmarks for all the workers and expect them to have a par-excellence work experience with no exception for freshers. Ironically, the fact is neglected that they cannot have experience if every firm refuses to hire them. Employers believe in primarily looking out for flawless perfectionists which are far-fetched from reality. As a result, an average worker's application with no work experience is being ignored and does not stand a chance in front of well-experienced workers. According to American Staffing Association(ASA), lack of experience is a massive barrier among unemployed individuals looking for a job. In the US, 33% of adult job seekers acknowledged that it is the topmost obstruction to searching for a job. Unrealistic expectations lead to missed delivery dates, reduced quality work, pressure on workers, and burnout as stated by Robert Half. People seek jobs to reduce stress by earning for their family members so that they do not have to face financial crises. Instead, such mythical demands only deteriorate their situation by reducing their motivation to work further and discourages them to apply for more jobs in the future. These demands also lead to a competitive workplace which is negative. It occurs when individuals compete to defeat one another. Their success is dependent upon someone else's failure. Due to this, the feeling of inferiority knocks in which is detrimental to work culture. Thus, inexperienced workers must also be welcomed by the company with open arms. Moreover, they should not be viewed through the same prism as that of an experienced worker rather assessed by their class accomplishments, craving to learn, and willingness to be a part of their company.
Poor Communication Skills – With work experience comes various beneficial skills such as communication and networking that are crucial to getting hired promptly. Therefore, inadequate work experience may hamper these skills. Communication skill is the basic and most-desired quality in any potential employee as it aids interpersonal relationships and precise expression. It is an important skill because it enables honing other soft skills such as leadership, teamwork, collaboration, problem-solving, decision making. Statistics show that based on this skill, 57.9% of members were hired into a new job. Workers with prior job experiences are at a higher advantage when compared to the freshers as the former has sufficient knowledge on how to communicate effectively which is the key soft skill required in every work field. Lacking it is a serious barrier in the world of employment. People self-doubt their abilities if they are unable to meet the requirements given by their bosses. However, Poor communication skills further add fuel to low self-esteem and hinder their self-confidence. As it forms the foundation for umpteen things – it is significantly important to have great communication skills. Improvement can be made by practicing to talk frequently especially in social settings to boost self-confidence and overcome social anxiety in public speaking.
No Networking – Networking is one of the fundamental parts of a successful job search. Sometimes, a friendly introduction turns out to be a blessing in disguise that can lead an individual to have a dream job. Recommendations work wonders as they boost the chances of getting hired, enhance an individual's reputation and recruiters can trust them easily with mutual contacts vouching for the same candidate. As experience goes hand-in-hand with skills, a lack of connections can lessen the possibilities of getting a job. People with no work experience have few networking opportunities and they are unable to exchange mutual career interests with like-minded workers. This can be overcome by attending networking events in universities; virtual fairs hosted by a reputable company or by growing connections over social networking sites such as Linkedin.
How to overcome a lack of experience?
The first step is to figure out your capabilities and skills. Later, work on the existing skills to enhance them as there is always room for improvement. Also, work on those skills that you are lacking but are relevant to the profession. Secondly, update your resume/portfolio with relevant projects taken during part-time, weekends, or school vacation. Finally, our biggest achievement in the form of academic performance or projects needs to be framed during interviews in the best way possible to showcase our strongest skills.
In what ways can I start working with no experience?
Be optimistic and have a strong conviction. Build your resume with volunteering work such as NGOs or social work. "Consider volunteering with nonprofits… sometimes volunteer gigs turn into paid jobs, and they are a good way to start your resume," says Robyn L. Coburn – author and resume coach. If you're on a school break, avoid wasting your time and use it productively by taking up paid or unpaid internships or free online courses on websites such as Coursera related to your work field, which would boost your resume and help you learn new skills. Have no expectations till you become a pro at it: Grab an opportunity to work – even if it is for free or with less salary than what you were expecting. This may not sound like a great idea, but it must be considered at least for a few months if you want to add experience to your CV. Another way would be to expand your contacts by asking friends and family members to recommend you when there are job openings. 
What skills are impressive to have on a resume?
There are plenty of skills that apply to many different careers. A few examples: fluency in a foreign language, Computer skills as in Excel or Google Sheets, Project Management, and leadership (with concrete examples to back it up). Besides, some skills are most wanted in every career, such as communication, interpersonal, problem-solving, time management, teamwork, critical thinking, creativity, flexibility. Some recruiters would also want you to add a certification of any training or achievement in school and university to evaluate your various abilities as a candidate.
What not to include in a resume?
Outdated contact details must not be included in a resume as the employer won't get through. Also, an unprofessional email address needs to be updated to a professional to avoid having a bad impression. Fancy fonts may appear like a good idea, and you may be tempted to use those stylish and cool-looking fonts but save them for your personal use as the readability of what is written in the resume is extremely important to have a recruiter's attention. Nobody likes guesswork. So, if your written texts are difficult to read, the chances are that they won't even look at your resume and skip it. 
Is it allowed to include information such as an address, personal photo?
The home address should be avoided due to privacy reasons and possible theft if the resume gets missing and misused by some abusers. When applying for local jobs, you may mention city and state as per Enelow. Photos should not be included as they can lead to racism, says Barrett. However, it may be uploaded on personal social media accounts where hiring managers and recruiters can see it if required. Enelow recommends including a personal photo on their CVs if they belong to broadcast journalism or the arts industry, where appearance plays a vital role in selling. 
Can we add high school details to our resumes?
High school education need not be written in your resume except when you don't have any school credits. Another exception is when it is recommended to write about your school year – For instance, Some job seekers have credible significant work experiences in high school. So if you commenced business at that time, you could add it under the work experience section, says Marinelli.
In conclusion, although finding a job with zilch work experience can be overwhelming and may seem questionable, its process can be simplified, and job seekers' sufferings can be decreased if companies understand and allow workers, especially freshers, to showcase their capabilities by letting them have a fair chance to prove their talent. Furthermore, they must be given concessions in terms of work experience as it is not possible for all the fresher graduates to have applaudable resumes with years of experience. 
Why is it so hard to find a job with no experience?