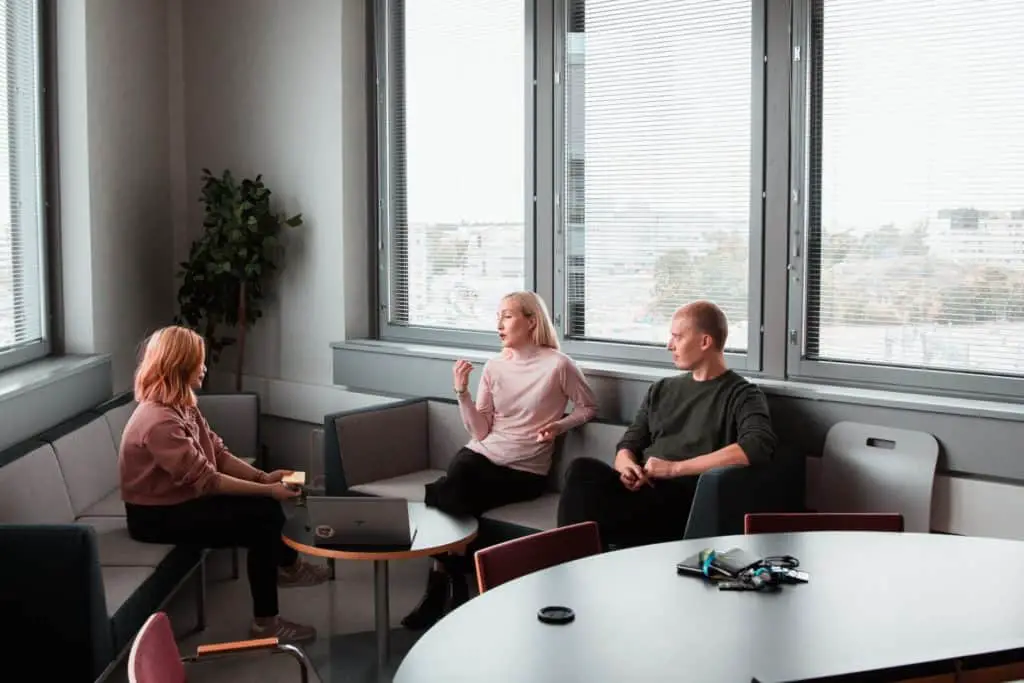 You're probably nervous right now as you are getting ready for an interview with Morgan Stanley. That's alright. We understand that not knowing what to expect at a job interview can be quite a stressful situation. Nevertheless, you want to brush up on your skills and prepare as much as possible for that job you've always wanted. Therefore, we hope to help you out further with this article by discussing a common interview question in the context of Morgan Stanley — "Why us?". We believe that by the time you reach the end of this article, you will gain a fair amount of insight into the firm and know how to answer the question in a way that will impress your interviewer.
Every interview with a corporate firm has this question, so it is important to prepare for the interview, assuming that you will be asked to explain why you want to work for them. The company needs to know if you have the right kind of motivation to work for them, and they need to know how you came to decide that you would want a career with them. This will, in turn, allow them to understand whether you are a good fit for the company. You would need to do some basic research about Morgan Stanley regarding its core values, work environment, broad goals, and vision and mission statement to answer this well. You need to show your interviewer that you are diligent enough to go the extra mile to do some background work. You need to display that your personal values align with the company's work ethics and that you admire some things about them. Apart from researching the firm from their website, it is a good idea to talk to some current members of the firm to understand what the work environment at the company is like. Let's take a look at some reasons you can bring up as part of your motivation to work at Morgan Stanley during the interview:
You know people who already work there. A good way to begin answering the question is to tell the interviewer how you learned about Morgan Stanley and its job opportunities. If you know some people who already work with them, make sure you have a discussion with them about this before showing up for the interview. Ask them questions about the work environment, the pay, the type of work they have to do, the employee benefits they give such as healthcare and vacation, etc. After you have a fair picture of what it's like to work at Morgan Stanley, organize all the points you have learned coherently and present it to the interviewer as a glowing recommendation of the firm by its own employees. After all, who doesn't want to work for a company which keeps their employees so happy?
You like their vision and their goals. To learn what a firm is all about, you need to do some online research about them. First, make sure you check out their website and a few professional blogs to understand the values that they embody. Next, identify the things that you like about them and come up with reasons why. For example, if you care about the environment and see that Morgan Stanley is doing something to help that cause, learn all you can about it and bring it up while answering the question. Furthermore, talk about their vision statement and say how your personal values align with their vision and that you wish to contribute to their growth in this regard. You can even mention a brief personal story about yourself to really seal the deal. Talk about why your values are so precious to you and how working for a company with the same principles would be like a dream come true for you. You need to convince the interviewer that you would be a perfect fit at Morgan Stanley. However, it is important, to be honest during an interview and not go overboard with your story.
You believe that you have ideas which would be helpful in solving some of the world's problems. Morgan Stanley prides itself in being a firm where its people are their biggest asset and that they can take on various challenges of various kinds and in various shapes and sizes, to help their clients address their problems and realize their goals. They value creativity and innovation, which is why they are always looking for individuals with ideas. Apparently, it doesn't matter what your degree is, whether you are a business major or a Bachelor's in engineering. As long as you have good ideas, you are considered to be a good hire at the firm. Therefore, it is important to first think of some of your ideas regarding the world's problems before you sit down with your interviewer so that you can articulate them well in front of them. You need to show them that you believe that Morgan Stanley is the right place for you to put your ideas to the test and that you have it in you to contribute to the wealth of knowledge and perspectives that the firm prides itself on.
You like challenging yourself professionally ad learning new things about your job. Employees a Morgan Stanley are constantly encouraged to be creative in tackling multiple complex problems. They must think out of the box and often deal with issues they may not have much specific knowledge about. A job at Morgan Stanley requires one to be constantly learning, often at their own initiative, and taxing their minds as to how to come up with newer and better ways to solve complicated problems. Employees have to work across different business units, collaborating with diverse areas of expertise, to find solutions to problems that the world faces. For example, their recently launched "Plastic Waste Resolution" is a pan-firm commitment to take on the universal problem of plastic waste that haunts the globe today by achieving carbon neutrality for all of their global operations by 2022. To make it work, employees across different sectors such as Research, Corporate Services, Investment Management, Human Resources, Human Resources, etc., have to collaborate. You can talk about how you like the idea of working with a diverse group of talent to challenge yourself to think out of the box and come up with joint solutions to such problems, an opportunity to which you feel you would definitely get at Morgan Stanley.
You like the firm's policy of letting their employees experiment with their ideas. Innovation needs to be fueled by a heavy measure of experimentation, which employees at Morgan Stanley get plenty of opportunity for. Even though they are basically a financial services firm, they have room for experimentation in various fields, including technology. Morgan Stanley was recently named the Fast Company's inaugural list of "50 Best Workplaces for Innovators", an honor they owe to their unique "Technology Innovation Office." This is a place within the company that funds independent employee projects that show promise in key technological areas, such as artificial intelligence, financial technology, data analytics, etc., and accelerates patenting new inventions. The firm also has an "Innovation Lab," which allows employees o experiment as they wish with code and software. Of course, you have to show the interviewer that this process of experimentation and innovation that is encouraged at Morgan Stanley impresses you greatly and that you feel you will be able to put your skills to use in such an environment.
You like diversity in every form and would prefer to work in a diverse environment. While diversity seems to be the buzzword in our times, with many corporate houses claiming to believe in it and implement it in an attempt to keep up with the times, Morgan Stanley has embraced diversity in every way for a long time. Their employees come from various backgrounds and bring their own unique perspectives to the table in whatever role they work in. This ensures that the firm never runs out of ideas and viewpoints to consider while dealing with different problems regularly. The workplace stays resilient, result-driven, and sensitive to the needs of various individuals in various capacities. Apart from diversity in thought and opinions, the firm also has measures to implement social diversity, one such major step being their "Multicultural Innovation Lab," an in-house entity that promotes and supports technological innovations and technology-related startups by women and multicultural entrepreneurs to encourage more such people to gain a foothold in the technology industry.  The Lab's purpose is not just to provide funding to those who need it but also to give the tools, knowledge, and opportunities necessary to succeed in this field to women and people who come from diverse backgrounds. Thus, talking about diversity and why you feel it is important is a great way to convince your interviewer that you will be a good fit at Morgan Stanley. You will need to display that you enjoy working in an environment conducive to diverse lines of thought and ideas and feel there is no better place for this than at Morgan Stanley.
You want to do work that is meaningful and wholesome, and simultaneously give back to your community. Apart from their focus and commitment towards diversity, another wonderful thing about Morgan Stanley is their consistent encouragement of their employees to give back to the communities they come from. Morgan Stanley likes to believe that they do work that has a fulfilling and lasting social impact, which includes their employees volunteering in various areas which help the world become a better place for everyone, such as working at food banks during their "Annual Global Volunteer Month" every June or offering their expert advice as part of their annual pro bono initiative. "The Morgan Stanley Strategy Challenge" connects with NGOs about the rising talent within their firm who are committed to developing action plans that help address critical issues. Since this initiative was taken in 2009, the firm has delivered around 95,000 service hours valued at over $14.6 million to 128 NGOs. Apart from this, the firm's employees have also contributed over 2.1 million hours to charity in various forms during their "Annual Global Volunteer Month." The whole work equates to a cumulative of 240 years of donated time and effort to help different communities across the globe. Now that is indeed something to be proud of. Therefore, you must show some enthusiasm about giving back to your community and the world at large if you want to get hired at Morgan Stanley. The interviewer will be impressed if you can display knowledge about their volunteer programs and your zeal to contribute with them.
Conclusion
There can be various reasons to work for a company, and we have listed all that you would need to know in the context of Morgan Stanley. You don't need to list all the reasons in detail while answering the question. Your interviewer needs to know that you have done your research before applying for the job and are genuinely interested in it. In addition, you must show that a job at Morgan Stanley is more than just a job for you and talking about how the above-mentioned reasons make the firm a perfect place to build your career and grow professionally. Now that you know everything about this part of the interview, we are sure you will impress your interviewer with your answer. Best of luck!
Frequently Asked Questions
What do I wear to an interview with Morgan Stanley? Dress professionally. Your interviewer would like to see that you take the job seriously, and a sloppy appearance can get you a very short interview.
Are good pay and comfortable work hours a good reason to want to work for a company? Of course, everyone wants a job that has reasonable work hours and comes with a good salary. But do not mention this at the interview as this will automatically turn your interviewer off and give the impression that you have not come prepared for the interview. Instead, talk along the lines of the points explained above.
How to answer the question, "Why do you want to work for us?" at a Morgan Stanley Interview?