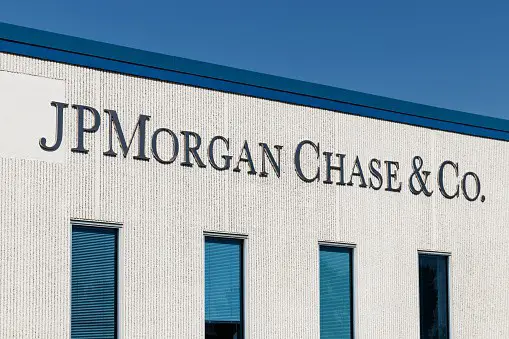 Morgan Stanley is a New York-based global investment bank and financial services firm. With over 60,000 workers and offices in more than 42 countries, the company is a worldwide leader in its sector and is considered systematically important by the financial stability board. Morgan Stanley's clientele includes businesses, institutions, people, and governments, and the firm is presently placed 67th in the Fortune 500 list of the biggest US firms by total revenue for 2018. Today, the present-day Morgan Stanley is the product of a 1997 merger between the old Morgan Stanley and Dean Witter Discover & Co. investment management, wealth management, and institutional securities are the firm's primary lines of business today. Here, let's know about the Hiring Process At Morgan Stanley.
Working for a prestigious investment banking and asset management firm like Stanley Morgan is indeed everyone's dream. Morgan Stanley offers a healthy work environment, knowledgeable workplace, and excellent corporate culture. Not only do they provide a handsome salary to their employees, but they also give them numerous other perks such as paid time off, performance-based bonuses, insurance coverage, medical benefits, etc. But getting a job at Morgan Stanley is difficult because they have a complex hiring process that comprises numerous rounds like online tests, technical rounds, HR rounds, and interviews.
Hiring Process At Morgan Stanley
The hiring process at Morgan Stanley consists of six rounds that test various skills of the candidate. They design these tests to give a clear picture of all the aspects of the candidate to the company. The multiple rounds that they conduct in the hiring process of Morgan Stanley are:
This round lasts around one and half an hour, and they divide it into two sections:
Aptitude Test: Basic math, data interpretations, logical thinking, and programming language problems make up this component of the aptitude test. In most cases, the time limit for this test is 45 minutes.
Technical test: Questions from various fields, such as programming or curriculum subjects, may be included in this portion. As a result, it primarily comprises questions from a variety of technical disciplines.
The second stage is the coding round, which consists primarily of questions about data structures and algorithms. Again, there could be four to five questions, and the session could go anywhere from 45 minutes to an hour.
This round consists of in-person interviews with the interviewer, and to clear these rounds, one must have a thorough understanding of the information listed in the CV. Usually, the basis of these questions is on the projects, training, or internships from your CV. one must be familiar with course-related topics like networking data structures, algorithms, database management, and operating systems. They frequently ask inquiries about algorithms and language, and questions about the candidate's strengths and shortcomings are requested.
They divide interviewees into groups. Then, they give activities to them, such as creating a tale out of a photograph on a specific topic or constructing something out of LEGO bricks. This round is quite fascinating and puts each student's collaboration skills to the test.
This round is a more sophisticated version of the previous technical series, and it assesses the student's understanding of algorithms, data structures, and technical subjects. There are also tasks of System Designing in this round. In addition, they ask questions about the projects and internships listed on the CV. For example, they may work with designing a small website or a reservation website.
Technical-cum-HR Round: 

This round involves fewer technical questions, but they will ask questions like HR from you. Some of these questions are: 
Where do you see yourself in the company in the future?
Questions regarding your CV.
Your queries regarding the job.
Your family background.
Your Strengths and Weaknesses.
How To Apply For A Job At Morgan Stanley?
Search For The Right Program For You.
While most internships and full-time analyst positions at Morgan Stanley are for final-year students, they also provide first-year undergraduates insight courses. For additional details, look at the individual job advertisements.
To apply here, you must submit your CV and cover letter as soon as possible. It would help if you missed out on the application deadlines since they examine applications as they come in. Your CV should show that you have strong academic qualifications and a GPA in your degree that is either current or predicted.
If they choose you, they will invite you to participate in an initial interview. Interviewers may conduct the first interview round over the phone, through video conferencing, or in person. It depends on your department and your location. After that, personal interviews, written examinations, an individual presentation, and a group activity generally make up the final step of the selection process. The main objective of Morgan Stanley is to match the appropriate individual with the correct position since their most important asset is their employees.
Conclusion
Working in Morgan Stanley will surely be your dream job if you want to pursue your career in the banking and finance sector. They are one of the biggest companies in this sector and offer an excellent work environment. But getting a job at such a reputed company is not an easy task because you will have to go through many stages of scrutiny. Only the best candidates who are highly qualified and meet all the requirements get a job here. So if you want a job here, make sure to do all the necessary preparations and give a mind-blowing interview.
Frequently Asked Questions
Is it difficult to get a job at Morgan Stanley?
Being one of the best financial service providers in the world, getting a job at Morgan Stanley is every person's dream, and due to this, they receive thousands of job applications each year, but they hire only the best candidates. So to get a job here, you must excel in your field and stand out from the rest of the candidates.
How many rounds are there in the hiring process of Morgan Stanley?
There are six rounds that a candidate has to go through in the hiring process of Morgan Stanley, and each round tests a different skill set of the candidate. These rounds are:
Written Round
Programming Round
Technical Round
Group Activity Round
Technical Round 2
Technical-cum-HR Round
Hiring Process At Morgan Stanley- All About Morgan Stanley