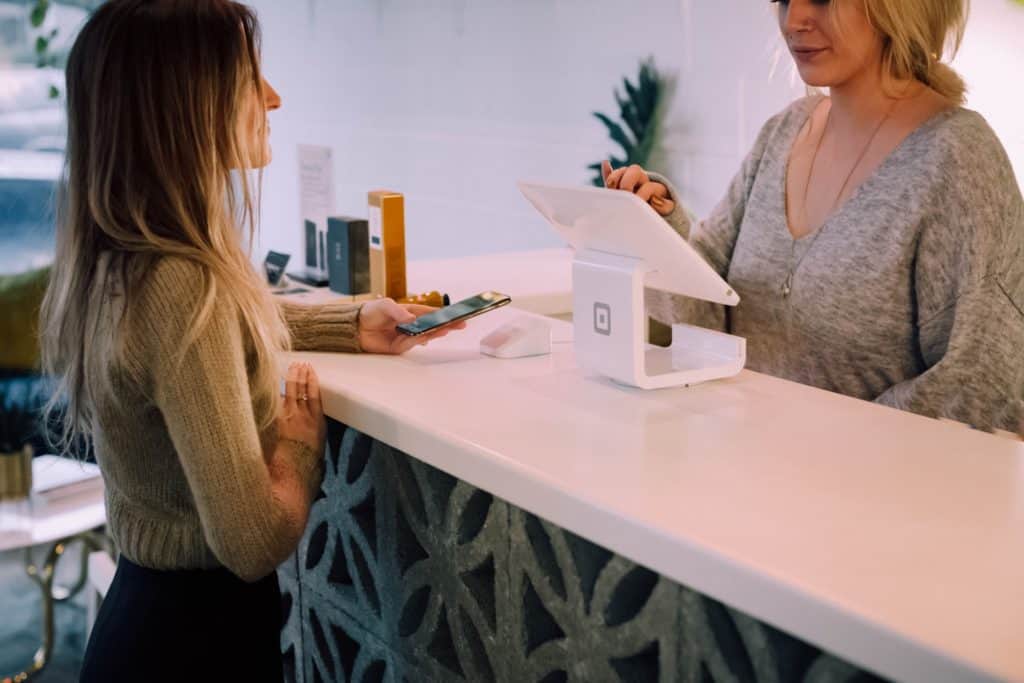 Introduction
If you're one of those seeking job opportunities and have excellent communication skills, then Claire's is just the right for you to showcase your talents. Claire's is a leading brand of accessories. It has everything from cute and stylish mini backpacks to purses, rings, and earrings. In addition, Claire's provides you a lovely environment to work together with your fellow employees. It is the best platform for anyone who has a great knowledge of contemporary fashion and can uphold the products with confidence.
Claire's provides you many opportunities regarding sales and communication. They even train the fresher to engage and provide the best customer service to the customers. And help customers to solve queries. So it can be the best job opportunity t for any freshers to polish their skills through this space. So now, let's get to the point on how to get a job at Claire's.
Are you eligible to apply for Claire's?
Now, the question is, what is the eligible age to apply for Claire's job and what are the positions you can apply for. But, first, let us have a clear view.
Claire's minimum age requirement – 16 years 
Working hours for employees: 

Monday to Saturday – 10 am to 9 pm
Sundays – 11am to 6 pm.

Positions to apply – Store Manager, Retailer, Sales Associate, Senior Sales Associate, Associate Store Manager, District Sales Manager, Regional Sales Manager.
Perks – Paid sick holidays, Health Insurance, accident insurance, life insurance.
Now you know if you are eligible for the job or not. And you can choose the best-suited position to apply for Claire's job. 
How to Apply to Get a Job on Claire's
Claire's is significantly a leading brand for cute accessories for girls, so it demands to uphold a cheery and blissful environment for its customers. So, the company wishes to employ a promising individual who carries great communication skills and hosting skills for the company. Mostly Claire's appoints entry-level workers starting from 16 years that don't demand any past work experience. Opening opportunities for freshers to develop their skills and getting a job on a larger platform. The leading company Claire's, provides flexible working hours for its employees.
To apply for Claire's job, you can ask for an application at the store. And fill it up about all the skills you have. Good handwriting and a complete sentence with no grammatical errors always catch attention. Be honest about your experiences. Lying or not filling up the form can cause you negatively hence losing the job. Or you can fill up the forms online. After filling up the form, you have to make a profile on Claire's website to update your job application. So you can proceed to the next step.
Seek the Opportunities
Claire's provides many exciting opportunities. Like job opportunities for entry-level workers, industry-standard pay, flexible hours, and professional training, paid holidays, and much more.
Positions and Responsibilities
Sales Associates: Sales Associate is an important position for the store. It represents the store. Individuals applying for the store must have great hosting skills to engage the customers and listen to their demands and hold the responsibility to operate the cash register.
Senior Sales Associates: Senior Sales Associates have a major role in communicating with the customer while buying and showing around the products. Also, they take care of opening and closing the store. 
Store Manager: A store manager has a crucial duty to take care of the work going on at the store. Store managers generally appoint and train new employees as per store requirements.
Assistant Store Manager: Assistant store manager upholds the duty to set the weekly and monthly goals for the store. And the individual must have skill to come up with ideas for better sales. The person in this position has the responsibility to watch over the staff so that the work is done smoothly.
These Sales Associates and Senior Sales Associates are some of the best entry-level job positions that Claire's jobs offer you. Claire's provides a huge platform for any job enthusiast, and they also train the employees to achieve the goals on their daily tasks.
Salary And Benefits to be a Claire's Employee
Salary
Claire's salary distribution varies with the positions and responsibilities. For example, a Sales Associate and  Senior Sales Associates can expect an annual salary from $20000-$30000. On the other hand, a Store Manager can expect an annual salary of up to `$40,000. If you plan to set up a career in this company, you can benefit from the multiple facilities of the company policy. Claire's also offers its employees flexible working hours, paid holidays and insurance, and many more.
Benefits
Claire cares for its employees. It presents a full team of employees to work together, providing an enjoyable working space and a good enough salary. Students who opt for part-time jobs at Claire's get flexible timing to benefits like paid holidays and even paid sick holidays. In addition, it offers more benefits to its eligible employees like a health plan, plans, insurance for its employee's welfare. 
Getting Through the Interview Process
Now comes the most important part on how to get the job. Or, more specifically, how to get through the interview. Sure thing, interviews are tough. But not impossible. Here we give you some handy tips so that you can have quite a brief idea to present yourself in front of the interviewers. 
Always remember to have a great knowledge of the company you are applying for. Go to their websites and get enough insights about their products, history, and business. This information will give you enough confidence so that you can suitably present yourself. 
Dress presentable and give thorough answers to their questions. Don't push yourself. Just be smart and confident enough to answer anything shortly and simply.
Create your resume. With full detailed information so that the interviewers can get a quick idea of your knowledge and experiences. Your resume can shortlist some questions for you too. It makes it quite easy, doesn't it?
Do not lie about your qualifications. Just speak the truth and be smart to face any questions.
If you do enough homework on Claire's company and what it deals with and what position you have filled up for, then you can have a brief idea of what skills they would be choosing you for. For example, if you have filled up for the Sales Associates, you must have great communication skills. Also, you may be asked about how you can deal with certain customers.
Do your homework and go for your job. Prepare yourself, and hopefully, you will get the job! Although Claire takes almost one week to review the application to assign you the next step. Be patient and grab the opportunity.
Conclusion 
Claire's started its journey in 1960. It became a large enterprise by 1992 with more than 1000 stores, and currently, Claire's is dealing with over 3000 stores around the world. Claire's provides a large platform for any fresher as it demands no job experience and pays good salaries to their employees. We hope you have a good idea of how to apply for Claire's job and what position suits you by now. So do your homework, go through every procedure and uphold yourself in front of everyone. Claire's is just waiting for you!
---
Job Opportunities at Claire's – Hiring Age and Interview Process