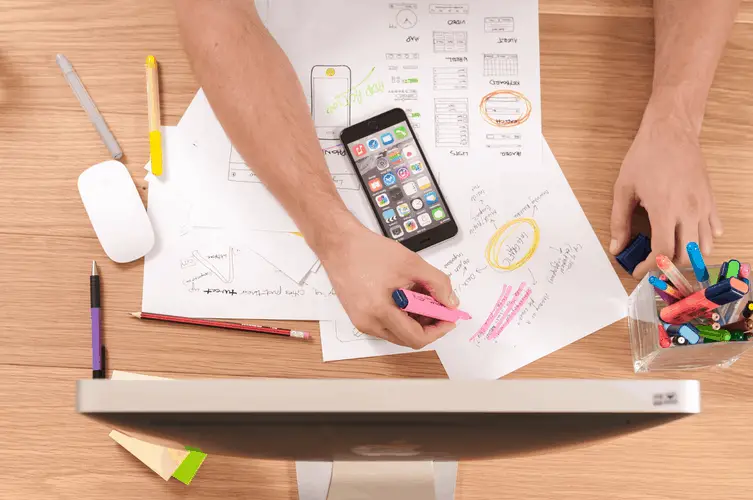 A site coordinator is a person who plans, organizes, and coordinates programs and logistics for organizations. It is an administrative position responsible for training staff, negotiating and hiring the right vendors for programs,  assigning tasks to different staff members, ensuring the cost of programs does not run over budget, and how the program is communicated to the public.  When the site coordinator works in schools, they are also involved in planning school academic activities such as lessons and in-school events.
What Does Site Coordinator Job Description Entail?
As the title implies, they facilitate every process that ensures the smooth running of the program on-site. They determine the event's budget, raise funds for the event, a source for vendors, select the best-fit based on the budget, organize the logistics, and manage and negotiate contracts. Site coordinators work with employees, resources, and event attendees to ensure a well-run event.
Educational Requirement of a Site Coordinator
A site coordinator role is a management position. Most site coordinator has at least a degree in either business administration or psychology or social work or public relations or marketing and a masters in education administration for site coordinator in schools.  Alternatively, people commonly transition to site coordinator role from teaching or administrative assistant roles.
Industries that Hire Site Coordinator
Industries that commonly hire site coordinator includes; non-profit organizations, public relations, academia, advertising agencies.
Duties of a Site Coordinator
Some key duties of a site coordinate include:
Negotiating contract
Finding vendors/ subcontractors
Supervising employees and vendors
Promote and manage events
Key Roles of a Site Coordinator
Negotiating Contracts:


Negotiation and persuasion is a key skill needed to succeed as a site manager. Having excellent negotiating skills is vital as a site coordinator. You are responsible for negotiating contracts with subcontractors and vendors. Negotiating a fair price with subcontractors and clients is a key factor in keeping the project within budget.


Finding Vendors and Subcontractors:


The site coordinator's job is to identify all services required to make the event successful and find suitable vendors or subcontractors to carry out these services. 


Supervising Employee and Subcontractors:


The site coordinator is the supervisor of the whole event. They are in charge of ensuring employees and vendors carry out their responsibility in an acceptable manner and at an acceptable level. This often requires multitasking and checking in on several activities at once.


Promote and Manage Events:


The site coordinator liaises with the marketing team on how best to publicize the event. They are also responsible for making sure attendees get a satisfying experience. They also have to be available on-site during the event to make sure it runs smoothly and resolve attendees' complaints.

This list is not an exhaustive list of all the duties of a site coordinator. 
Site Coordinator Job Description 
Site Coordinator Job Description can be written differently across different industries, but the concept is around the site coordinator's essential duties. Job Description for site coordinator differs based on the industry.
The duties in the job description for a site coordinator in the educational space might look like this:
Collaborate with students day by day, gauge participation, and oversee sign-outs each day; High volume of parent connection
Evaluate exercise plans for improvement exercises; their staff will lead and initiate new projects for the site. 
Be the main point of contact for program logistics relating to their school site and act as a liaison for parents, instructors, administration, students, and faculty.
Oversee faculty members that lead after school activities
Oversee all activities that occur during after school program
Exemplify leadership and devotion to enlightening and empowering youth to reach their fullest potential
Have the capacity to work with groups of 20 or more scholars
Have a comprehensive understanding of age-appropriate classroom and behavior management skills and age-appropriate activity and curriculum planning
Be a reliable, enthusiastic, and valuable individual.
Oversee supplies utilized for after school program, age proper educational plan improvement and audit, total fundamental desk work, make student lists, select for new student enlistment, measure timesheets, assess staff individuals 
Make advertising materials – Month to month schedules, bulletins, parent sheets, information corners to be imparted to students, school staff, and office staff. 
Oversee email account and online schedule for after school program website 
While the duties of a site coordinator will look like something like this:
Understand the necessities of each project by meeting with customers in detail 
Please make a list of staff necessities and examine them in detail with the customer. 
Go through existing labor force pools to figure out which candidate will meet the clients' requirements impeccably. 
Arrange an interview with dates and times and meeting potential hire for each position 
Recruit, prepare and enlist temporary staff individuals and guarantee that they know about their obligations and timetables. 
Help new staff members in the arrangement and making timesheets to log their hours. 
Endorse timesheets by organizing efforts with the project manager and guarantee that payrolls are appropriately and convenient determined 
Direct work by every temporary labor force to guarantee that the person is pursuing the target of the undertaking 
Take tasks for crucial line management, performance management, and grievance support.
Helpline managers in guaranteeing that all activities are being performed following both organization and customer strategies 
Handle everyday reporting and staff booking exercises and handle staff enlistment and enrollment exercises 
Oversee and run tasks of various shifts and guarantee that any rotation shifts are considered
Both duties in the two job descriptions may look different. Still, their underlying theme is that a site coordinator's job entails Negotiating contracts, Finding vendors/ subcontractors, Supervising employees and vendors, Promoting and managing events in their respective industries.
Salary of Site Coordinator
The level of education and previous experience is determinate in the salary. The mean salary of the site coordinator across all industries is about $36,381 per year. The people at the low earning spectrum earn about $23,000 per year while the top 10 percent make about $56,000 per year. 
Also read How I Got a Project Coordinator job
Site Coordinator Job Description, Duties, and Salaries