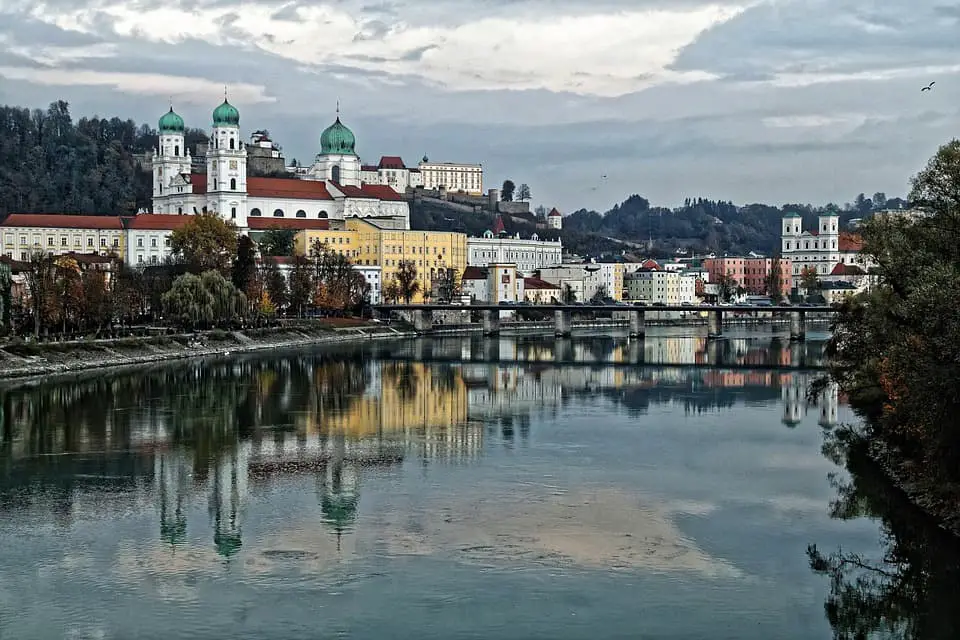 Ramada Inn, a large American multinational hotel company, owned by Wyndham Hotels and Resorts. Ramada opened its first hotel on the U.S. Route 66 at Flagstaff, Arizona, in 1954, which was a sixty-room facility.  Ramada Inn provides highly accessible and affordable hotel accommodations to guests. Along with being an international hotel company, Ramada Inn also offers excellent opportunities and serves as a foothold for individuals looking to begin careers in the hospitality and hotel industry. In this article, we'll go through the details of the Ramada Inn Job description, Salary, Age Requirements, and others.
Facts That One Needs To Know Before Working In Ramada Inn:
As of 2010, Wyndham was ranked second worldwide in terms of overall size as a hotel corporation.
The giant hotel conglomerate consists of more than 600,000 guest rooms and nearly 900 hotels functioning under the Ramada banner.
And as of 2018, it operates with more than 800 hotels spread across 63 countries.
The world-famous hotel chain also serves mid-market travelers. It provides amenities like business centers, a la carte dining services, fitness suites, conference rooms, house restaurants, and proximity to the airport and famous tourist destinations.
Ramada Inn Job Description:
There are various types of jobs available at Ramada Inn, which usually consists of customer-oriented services and positions featuring part-time or flexible hours. And the work ranges from reception and front desk jobs to laundry, housekeeping, room service, maintenance, dining and parking services, valet, guards, etc. Each position carries unique responsibilities in customer-oriented services. 
Minimum age limit to apply:  The minimum age limit required to use at Ramada Inn is 18 years, though some specific jobs need special requirements like work experience, degree related to the job, and also some academic or professional requirements based on the description of the job. 
Minimum Requirements To Apply For A Job At Ramada Inn:
Though not all Hotel companies ask for High School Diplomas, it is preferable to have one.
Some specific jobs like the post of a Manager may require a degree in Travel and Tourism. 
 Outstanding communication skills.
Working in stressful situations as working in the hotel industry may come with a lot of chaos.
The ability to tackle problematic customers and look after their well being.
Most Popular Jobs At Ramada Inn:
Housekeeper 
Housekeeper positions prove to be a great chance for entry-level applicants. However, the company prefers to hire someone who has prior knowledge about housekeeping and has experience in standing for a prolonged period, lift to 25 pounds, bend, push equipment carts, etc. 
The primary responsibilities that a housekeeping staff should carry out include cleaning bathroom and bedroom fixtures, changing out linens and towels, sweeping carpets, dusting woodwork, and other stuff, and replenishing complimentary toiletry products. 
Hardworking and dedicated workers represent top candidates for the job, although self-motivating guys who enjoy working usually gain a hire at Ramada. 
And the housekeeper earns the minimum average pay of the housekeepers at the start, which is $11.08 per hour. 
Guest Service Agent
A guest service agent usually works part-time and carters direct service to the guests upon their arrival, reserving hotel rooms, confirming room service requests, answering questions about amenities and surrounding areas, and ensuring the safety and satisfaction of travelers remain as an integral part of the service. 
The position may feature varied or irregular hours of work due to the nature of hotel operations. Individuals applying for the job must schedule flexibility and high school diplomas and should have the ability to lift to 25 pounds quickly and assist guests with luggage. 
Applicants with basic knowledge about computers and personable and engaging individuals familiar with different computer systems are preferable for the job. A guest service agent's minimum wage is $25,639 per year and can increase up to $10 per hour.
Hotel Management
Maintenance concierge, housekeeping, guest service agent requires motivated individuals to serve as operations manager.
And Ramada Inn screens out current employees and externally sourced employment to fill out positions in management regularly. 
Thus, the hotel company also needs to hire hotel managers, managers, sales managers, etc. Though available positions require various skills, like coordinating daily procedures, scheduling associates, supervising entry-level workers, maintaining reliable customer service, delegating responsibilities, and enforcing protocols. 
Management also takes responsibility for hiring and training new employees and resolving any customer or employee issues.
Most hotel managers work full time though they are assigned with schedules, including night shifts, no holidays, and work on the weekends and public holidays. The managers are required to have a professional degree in travel & tourism or hospitality.
And the minimum wage of a person working in the management would be around $25,000 to $60,000 depending upon the rank. 
Restaurant Server
A restaurant server works in the hotel restaurant and provides the customer with all the food and drinks as well as need to assist the chef in preparing dishes and keeping the kitchen clean.
Customer service is very important in this job and thus cannot be skipped. 
The requirements can range from basic knowledge about cooking food, and individuals should be open to criticism. 
The minimum salary for a restaurant server would be $6 per hour.
Laundry Attendant
A laundry attendant is expected to wash, dry, iron, and sort the bed linens and other linens throughout the hotel. 
All these duties must be carried out with utmost hygiene, and the Laundy Attendant makes sure to follow all the cleanliness standards for the customers' comfort. 
The minimum wage for a laundry attendant is $10.13 per hour, although the pay may vary from place to place and company to company.
General Manager
As a general manager of the hotel, one needs to manage the performance of the bar, restaurant, front desk, rooms, and all the other services catered by the hotel. 
A general manager also has to help other staff members provide excellent customer service and drive sales targets while maintaining all the necessary standards. 
Also, the general manager must be a pro at communicating with people and working under stress and chaos. 
The minimum salary of the General Manager is $60,000 per annum.
Front Desk Agent 
A Front Desk Agent is expected to know the rooms and services offered by the hotel and inform the customers about the surroundings, places to visit, and many more. 
A Front Desk Agent will also have to process transactions and make reservations. 
The minimum pay for this position is $9/10 per hour. 
Yet again, like most management jobs, a front desk agent is supposed to fluent in communication and should be able to manage everything even in chaos. 
Application Process:
There can be various application processes like direct application, printable application, or online application. But for Ramada Inn, there ain't any printable application available, but if the applicant is a locality, then he/she can directly visit the hotel and their resume and ask for an application form from the manager. 
Other than that, the applicant can also apply online through their portal for various jobs in Ramada Inn or any other hotels under the Wyndham group. Although you can apply for the jobs at Ramada Inn either through a direct or an online application process, one needs to keep in mind that the hotel industry focuses a lot on appearances, so if you make it to the interview, then one shall be dressed smartly and be well prepared and not appear lost and confused. 
And although it is not so difficult to apply for a position at Ramada Inn, one might closely follow their application and, if needed, contact the concerned person through phone or email to know the status of their application.
Certain Things That One Needs To Remember While Applying For A Position In The Hotel Industry:
Dress smart and always be prepared for everything that comes your way.
When you meet the interviewer or anyone in and around the hotel premises, make sure to greet them with a strong and firm handshake and smile. 
Maintain a positive attitude show your enthusiasm towards the work. 
Make sure to speak in a loud and clear voice and use full sentences while answering the questions.
Also, make sure to give an ample amount of examples to support your point and also demonstrate things whenever necessary.
The Hotels are open 24 hours a day, 7 days a week, thus while applying for the job one needs to keep in mind that they might be needed to work on the weekends and also on public holidays, as well as they might also have to work night shifts whenever needed. 
Benefits Of Working In Ramada Inn: 
Flexible working schedule along with the opportunity to earn a lot of tips. 
Eligible employees are offered various healthcare programs including medical, including dental and vision care.
401(k) retirement plans for the employees and along with paid time off.
Most employees are also credited with discounts on hotels under the Wyndham Group. And these discounts can also be enjoyed by the immediate family members of the qualified associates. 
And nowhere is a list of some of the most common interview questions asked by the interviewers during an interview in Ramada Inn:
Tell me about Yourself – Start with an impressive introduction and try to stick to points that will discuss your experience in the hotel industry and why you are ideal for the job. Try not diving deep into your life story because the applicant must calm and composed and say things relevant to the interview question.
Why do you want to work here? This is the most common question one is supposed to face whenever they are for an interview. In such situations, it is always better to do some research about the company and its policies beforehand so that you don't make a fool of yourself being able to answer. 
Tell us about you will handle an angry customer? – Answer keeping in mind the position you are applying for and using some relevant examples where you had to deal with an angry customer or share your experience of being caught up in a similar situation. 
What is your biggest weakness? – Some people find it very difficult to answer this question and end up responding negatively. But the best way to answer this question is to say about how and what you have been doing or practicing to overcome the flaw.
What is your availability? This marks the most important question because being open and flexible to different work schedules is extremely important and beneficial for the applicant for many entry-level job opportunities because they want employees working on the weekends, holidays, and night shifts. 
Thus, Ramada Inn is a multinational hotel established under the Wyndham chain of Hotels in Arizona, though it has widely spread its branches all over the world now. Ramada Inn offers various jobs for individuals interested in working in the hospitality and hotel industry like Laundry Attendant, Front Desk Agent, General Manager, Housekeeping, Management staff, and many more. 
And the minimum age to apply for a position at Ramada Inn is 18 years, and one can apply for a job at Ramada through online application with the help of their portal or apply directly by going to the hotel along with their resume and asking for an application form from the Manager. Also, specific requirements or qualifications are required for applying at Ramada Inn. Although on an overall basis, an employee working in the hotel industry must be fluent while communicating with the customers and the staff, should be able to handle stress and work in chaos. And the minimum wage varies for different positions though the highest salary is given to people working in the management team. 
Also read: Starbucks Hiring age – What age does Starbucks hire?
Ramada Inn Careers – Job Application, Salary, Age & Interview Questions